Let's Chat about Chaat: The Indian Street Food You Can't Miss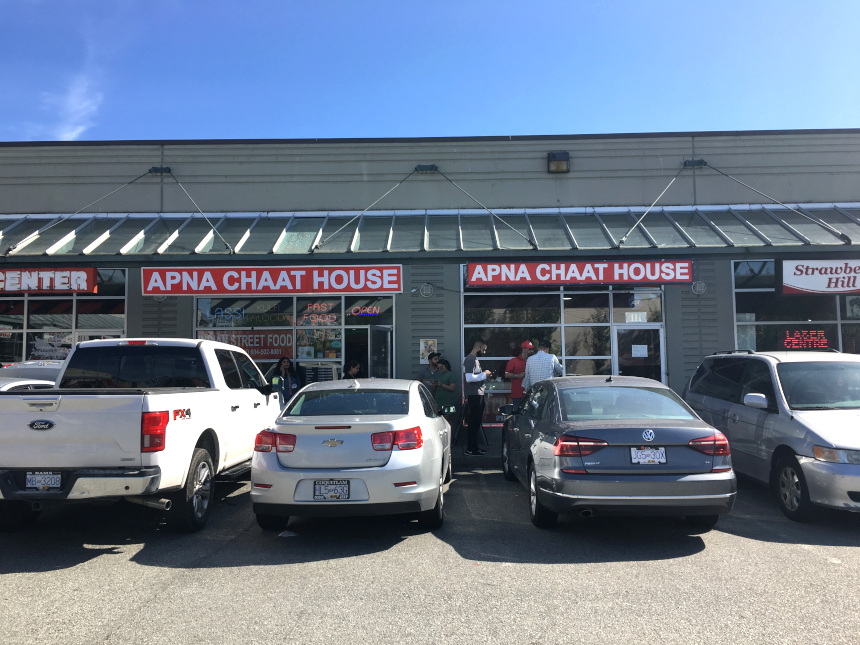 If you think Indian food is too heavy and rich, then you need to get to Surrey's Apna Chaat House to try their amazing variety of light, refreshing Indian chaat. Though all the ones I've tried are remarkable, I highly recommend the cold and refreshing Punjabi Chaat Mix.
What is chaat? It describes a variety of savoury Indian snacks that are spicy, sweet, salty, tangy, and crunchy all at once. Traditionally sold on the streets of India, chaat is enjoyable at any time of day. Every region in India has their own chaat, so the varieties are endless.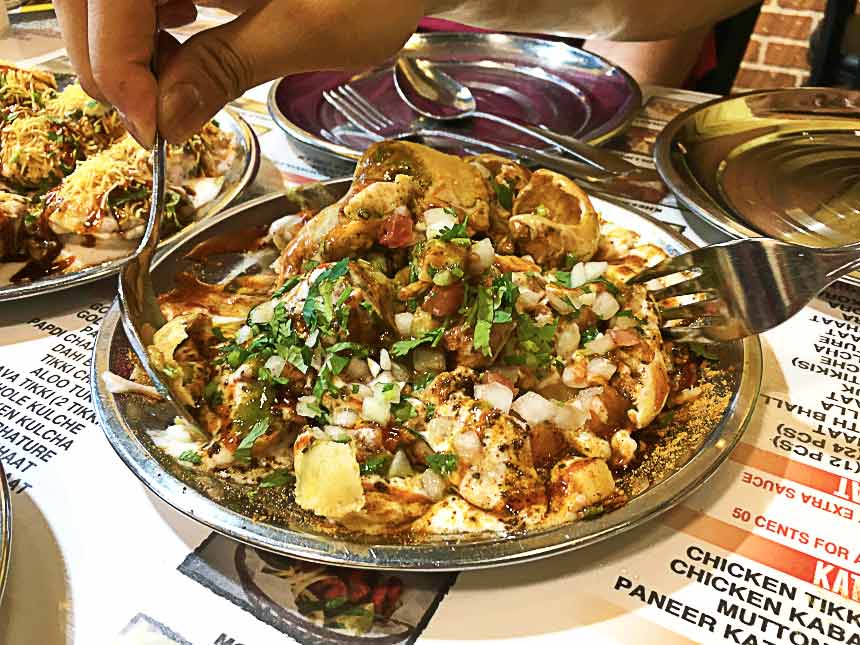 At Apna Chaat House, their Punjabi Chaat Mix has the cacophony of tastes and textures expected from traditional Indian chaat. Light, crisp fried hollow dough balls make up the base, alongside chunks of soft potato. A refreshing and herbaceous cilantro-mint chutney, a sweet and sour tamarind chutney, and a creamy, tangy yogurt top the dough balls and potatoes. An exotic spice mix featuring cumin and other seasonings adds some kick and heat. Finally, fresh cilantro, tomato, and onion top off this vegetarian chaat to give a bit of extra crunch.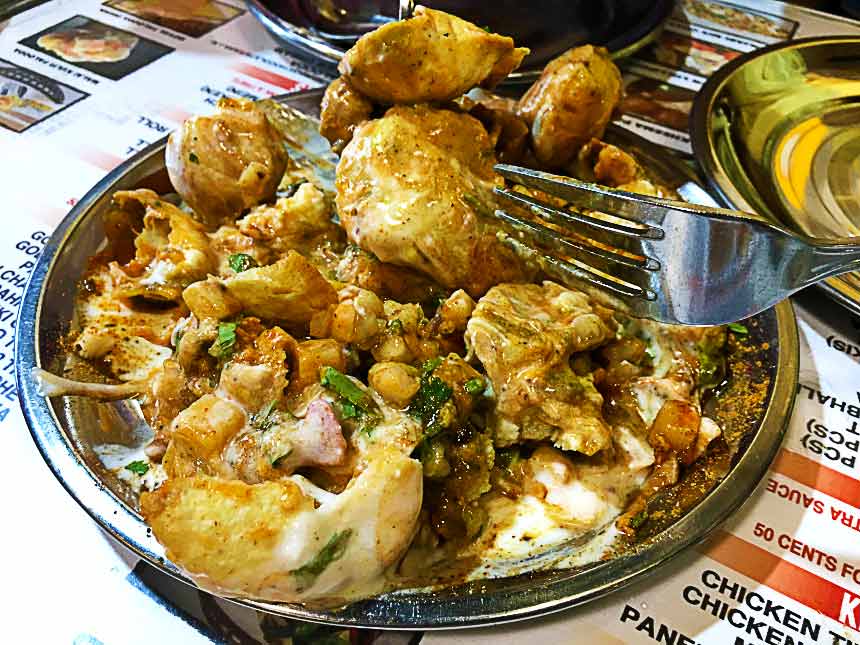 The dish is plated neatly so you can see each individual component. However, the best way to eat the chaat is to mix everything up. It'll turn into a bit of a visual mess but the taste will blow you away!
All at once you're hit with crunchiness from the fried dough base and creaminess from the potato and yogurt. Then sweet, sour, spicy, and salty flavours from both of the chutneys and spice mix come through.
Though you could definitely eat the entire plate on your own, I recommend sharing so that you can try different types of chaat. Compared to other chaats, the Punjabi Chaat Mix in particular is a bit more creamy and herbaceous.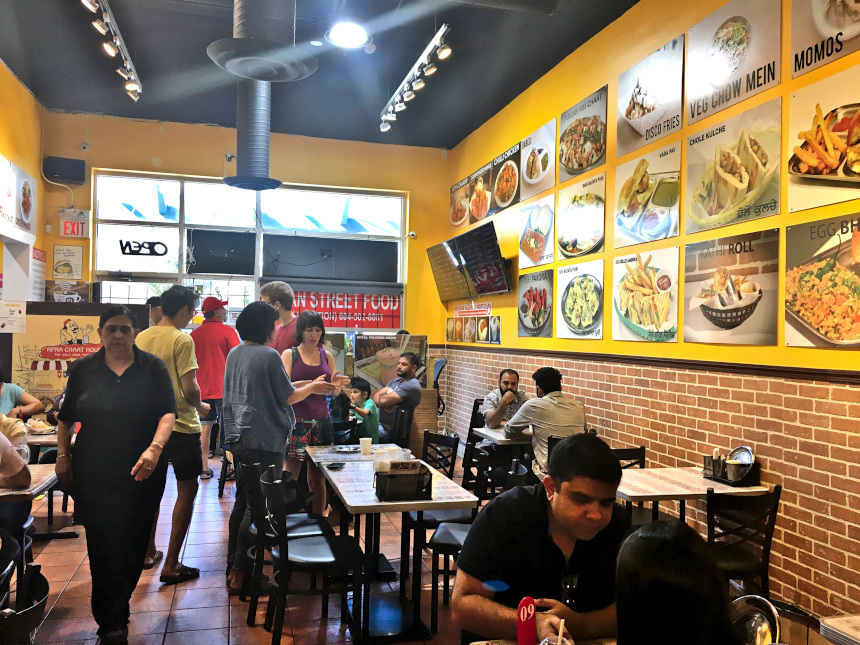 At Apna Chaat House, not only will the food transport you, but the bustling energy of the restaurant will make you feel like you're in India. The place gets busy, but it's well worth the wait! So, don't miss this authentic experience!
Restaurant: Apna Chaat House
Featured Dish Name: Punjabi Chaat Mix
Dish Type: Antipasti/Tapas/Snack
Available For: All Day
Dish Price: $7.25
Flavour Profile: Exotic Spices
Served: Cold
Portion Size: For Share
Other Notes: Vegetarian