The Vegetarian Eggs Benny That'll Have You Foraging for More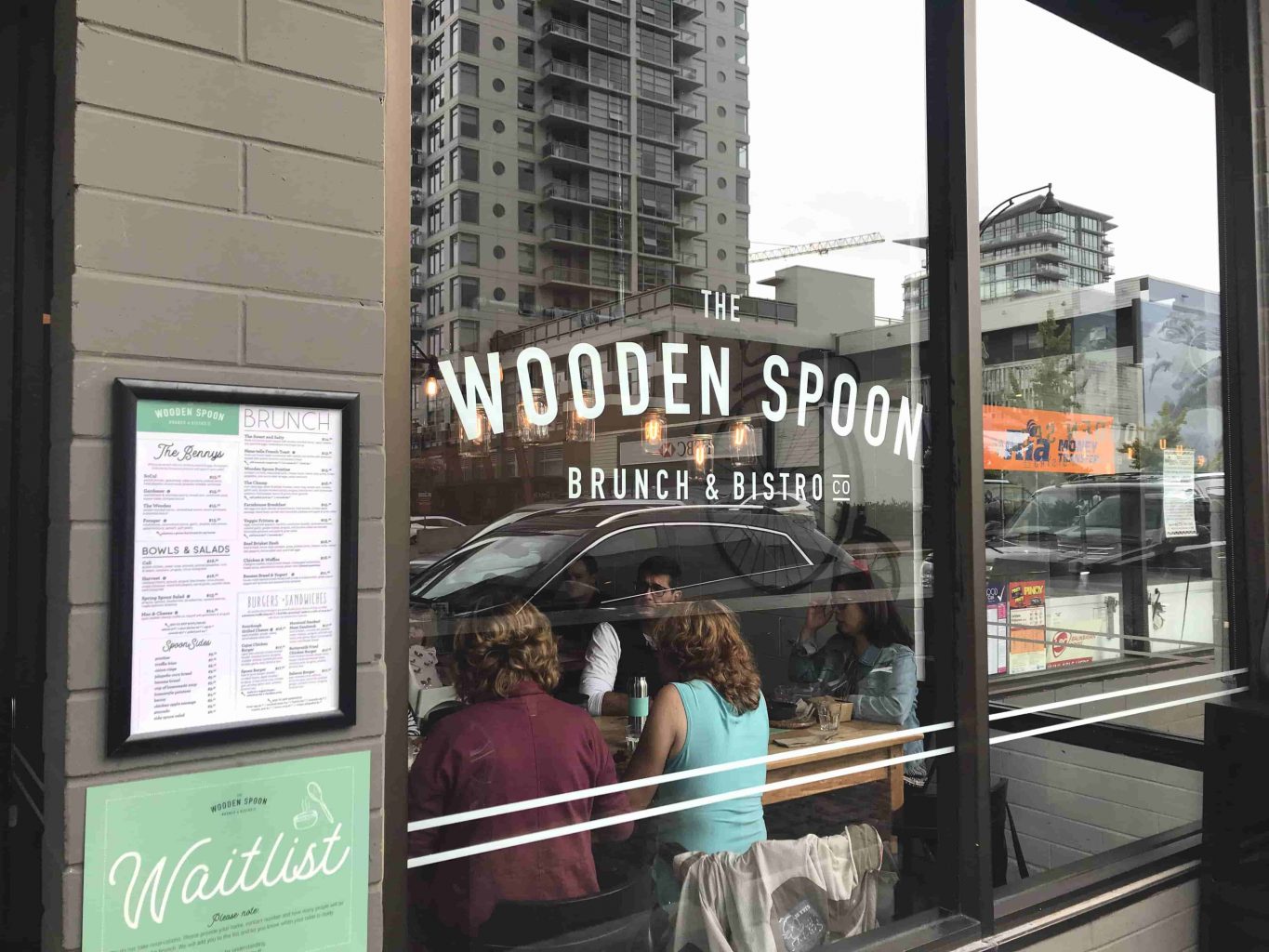 Finding a good brunch spot outside of Vancouver can be hard. There aren't nearly as many options with both delicious food and a unique ambiance. But The Wooden Spoon in South Surrey checks both of those boxes. It was a rainy Friday and I was looking for some comfort food, so I tried the Forager Vegetarian Eggs Benny and wasn't disappointed.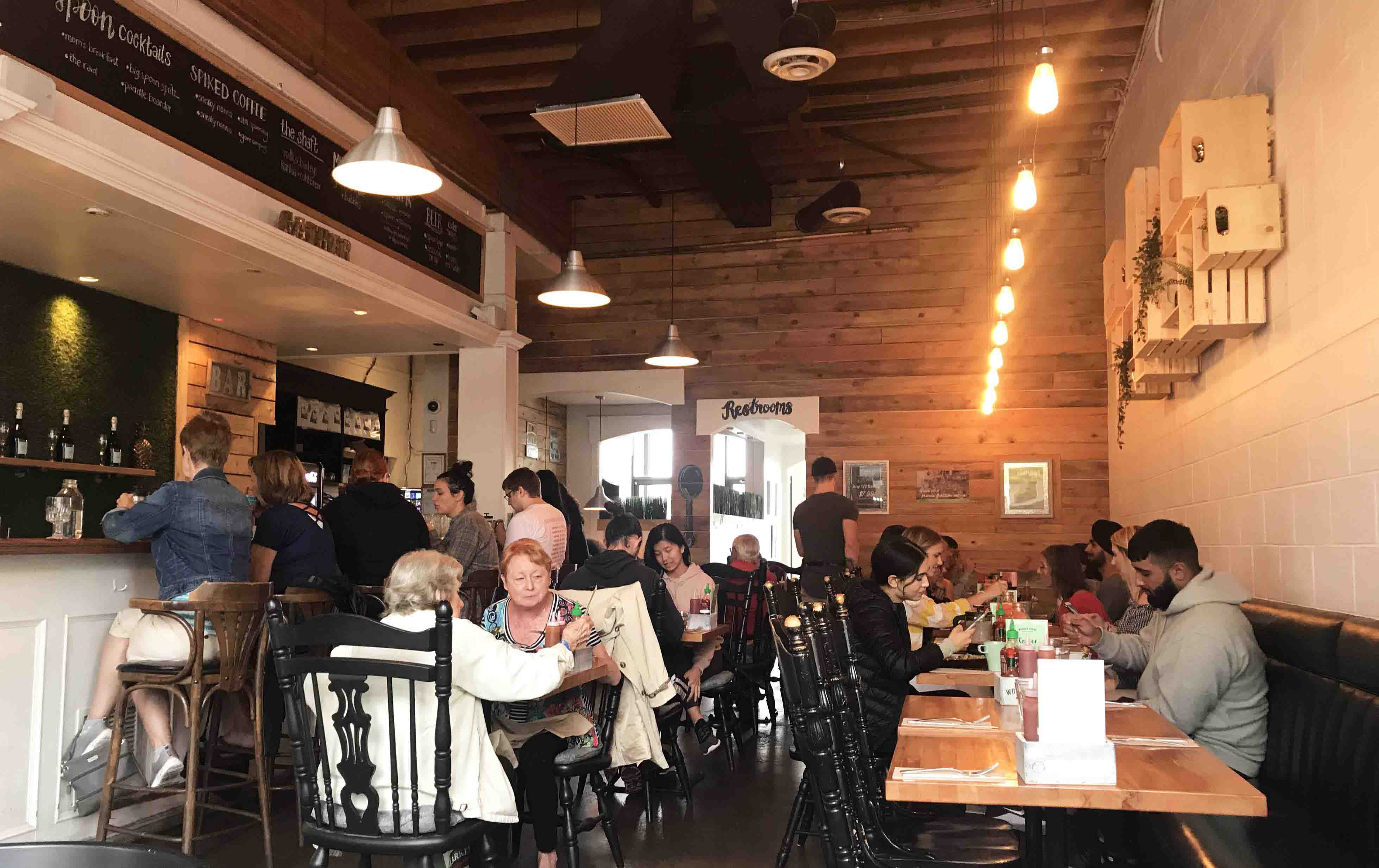 When you walk into The Wooden Spoon, the first thing you notice is the rustic décor and vintage Edison bulbs hanging all around. Everything feels so cozy that you could easily spend hours there chatting with friends and sharing unique comfort food.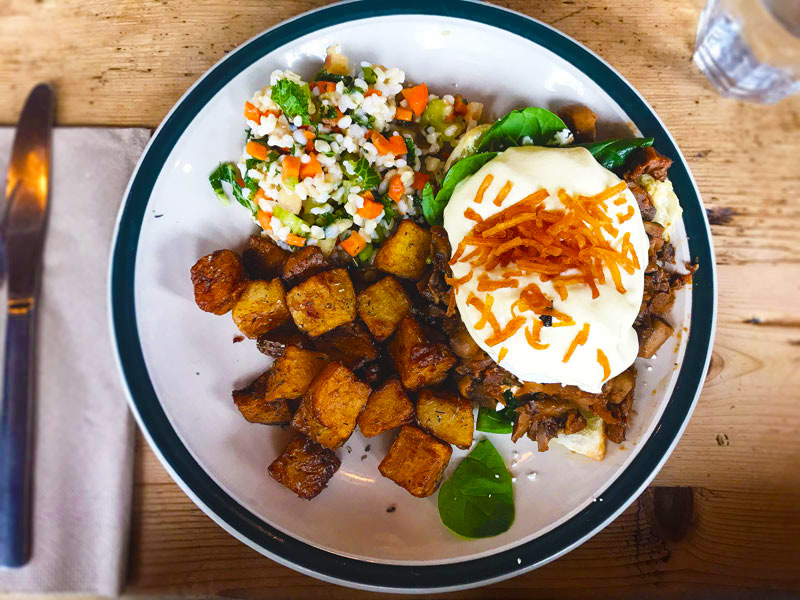 The Forager Benny, one of the vegetarian options, came with crispy homestyle potatoes and a tangy salad on the side. Like all of their bennies, it was drizzled with a rich champagne hollandaise sauce that was completely drool-worthy.
This vegetarian eggs benny featured garlicky browned mushrooms, sweet caramelized onions, shallots, salty feta cheese, fresh spinach, and fresh salsa ranchera. Instead of sitting on a typical English muffin base, the two soft-poached eggs on the Forager Benny lay on top of a freshly baked puff pastry.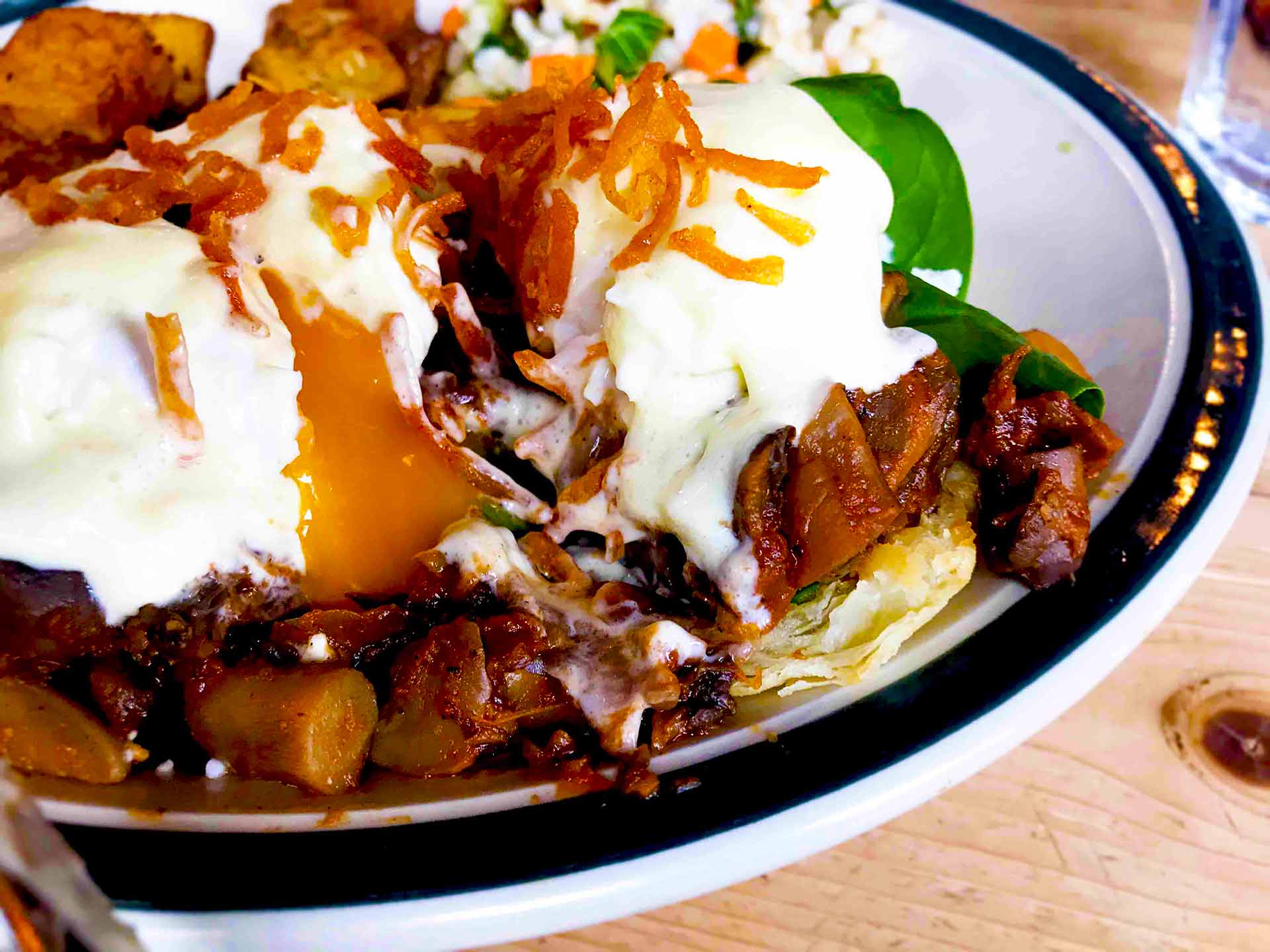 The entire dish was decadent, rich, and filling. The mushrooms and caramelized onions offered an ideal balance between sweet and savoury, pairing deliciously with the hollandaise. To cut the richness of the hollandaise, the salsa ranchera had a nice tang and freshness from the tomatoes.
Underneath it all, the puff pastry was crisp and flaky. This is what really elevated this vegetarian eggs benny.
I would order it over an English muffin any day!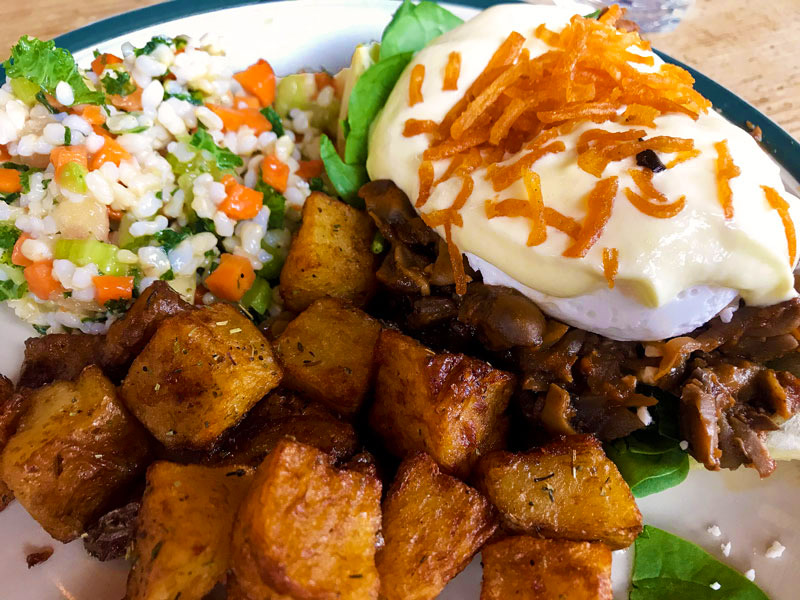 On the side, the homestyle potatoes were steaming hot. I loved the crispy, salty outside and the soft, fluffy centre. The small accompanying salad had crisp apples, carrots, celery, and quinoa. It was a tangy palate cleanser against the rich vegetarian eggs benny.
The Forager Benny was the perfect dish for the cozy and rustic setting at The Wooden Spoon. This place gets busy, so head there early for your next brunch date!
Restaurant: Wooden Spoon Co
Featured Dish Name: Forager Benny
Dish Type: Other Dish
Available For: Brunch
Dish Price: $15.95
Flavour Profile: Savoury
Served: Hot
Portion Size: Large