The Vanilla Brioche Donut That's Fluffy Like a Cloud
I'm not much of a donut person as I tend to find them too sweet or oily. However, mello in Chinatown provides a lovely, not-too-sweet donut. On my most recent trip, I devoured mello's Vanilla Brioche Donut.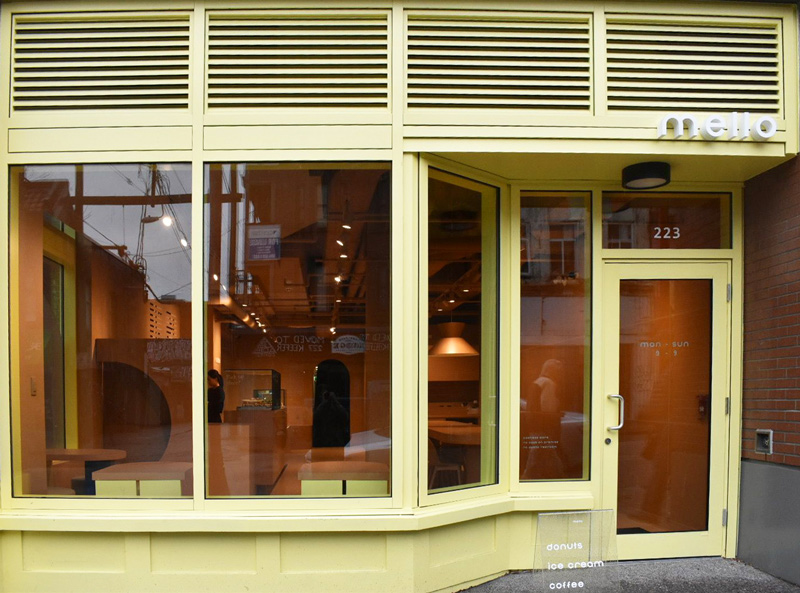 mello is owned by Janice Lee, who once owned the now-closed UYU soft serve ice cream shop in Gastown. Outside, the shop is painted a cheery pale yellow colour that invites you in off the street. Inside, the shop looks quite different with a unique aesthetic. Monochromatic beige-pink in colour, the interior features many geometric elements, including square and circular shapes in the furniture and structure. This gives it a modern feel.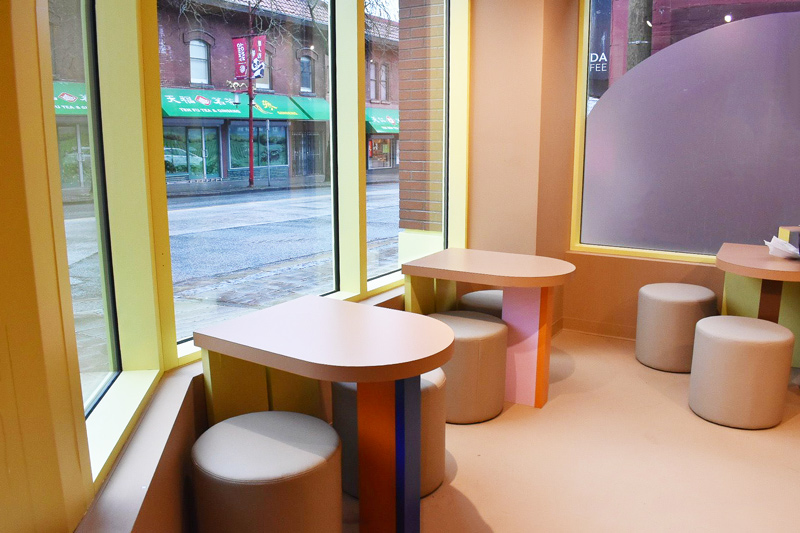 On my visit, mello had seven kinds of freshly baked donuts available, including one old-fashioned cake donut and six brioche-based donuts with various flavourings. Brioche donuts are similar to yeast donuts but have more butter in the dough. Cake donuts, on the other hand, don't contain yeast. At their recommendation, I tried the Vanilla Brioche Donut, which had a vanilla filling.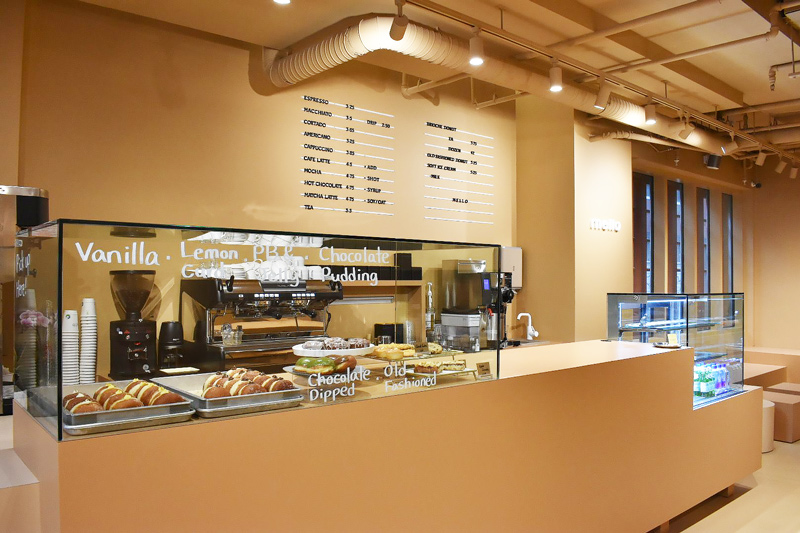 The Vanilla Brioche Donut was so round and plump-looking. The top and bottom were a perfect golden-brown with a small stripe of lighter colour in the centre. A light layer of granulated sugar coated the donut. Peeking through the middle was a small amount of vanilla filling with mini crispy chocolate pearls enticing you to bite in and discover more filling inside.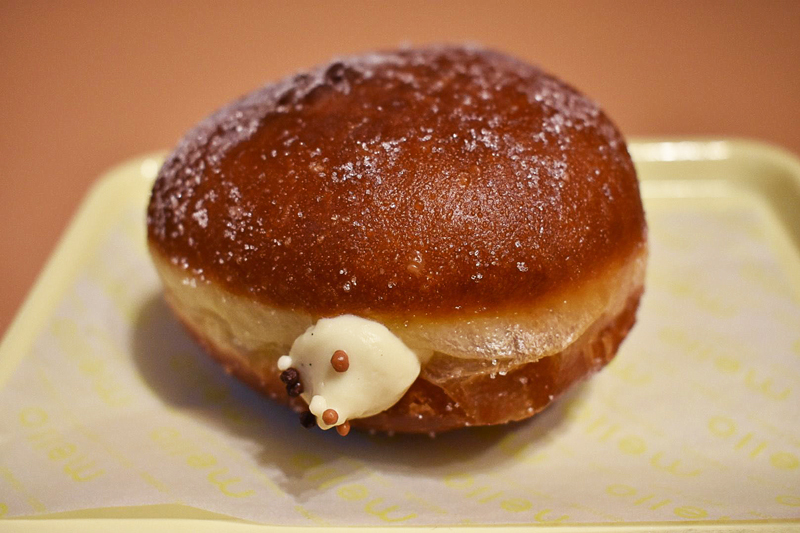 Biting into the Vanilla Brioche Donut was like eating a cloud – so fluffy and pillowy.
It wasn't greasy or oily and, as mentioned earlier, not too sweet. The creamy, almost pudding-like filling contained real vanilla bean specks, which permeated the entire donut. It offered a noticeable vanilla flavour without being overpowering. This brioche donut was a lovely, light treat that was gone before I knew it.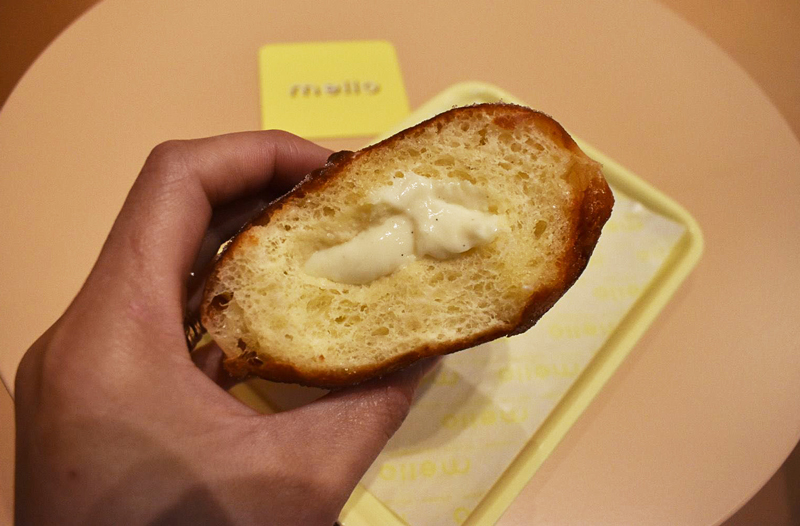 mello impressed me, so I'll be sure to try their other donuts soon. Their soft serve also looked enticing and perfect for a warm day. To all donut fans, make sure to try this place. And to the people like me who don't care much for donuts, this place might change your mind!
Restaurant: mello
Featured Dish Name: Vanilla Brioche Donut
Dish Type: Cookie/Pastry
Available For: All Day
Dish Price: $3.75
Flavour Profile: Sweet
Served: Cold
Portion Size: Small