The Steamed Pork Bun with a Sunny Surprise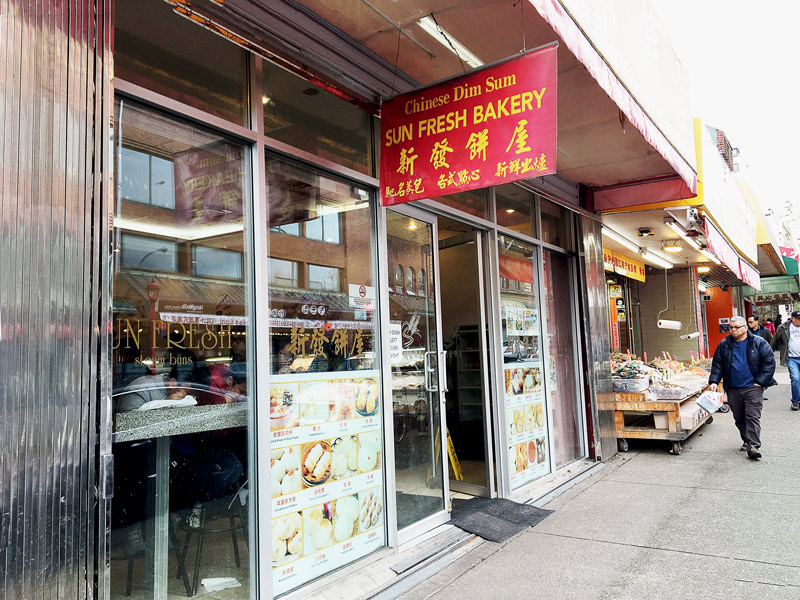 I'm sure most people in Vancouver have heard of New Town Bakery in Chinatown. But I bet few know about the equally amazing bakery just a short walk away – Sun Fresh Bakery. This hidden gem is one of my go-to spots, so I was a bit reluctant to share it at first. But I knew I couldn't keep it all to myself, so I had to spread the joy. Though you can't go wrong with many things at Sun Fresh Bakery, the Pork & Salted Yolk Bun is a must-try.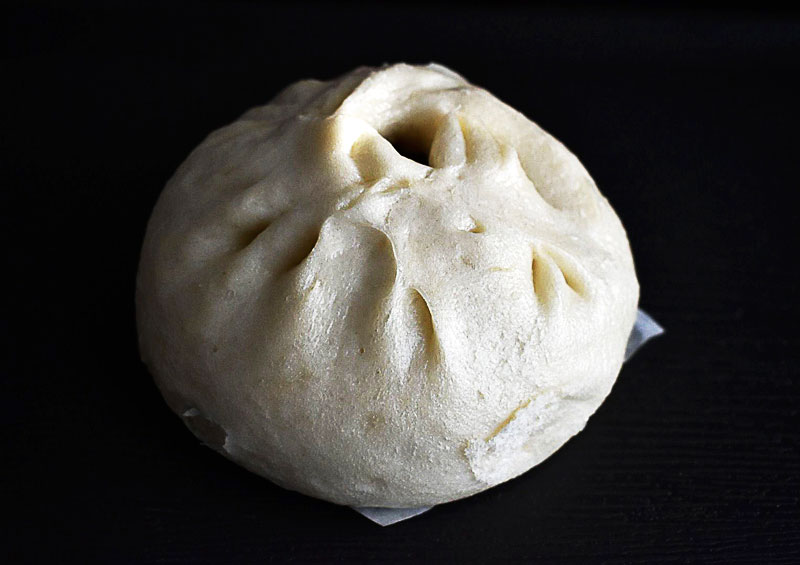 For only $2.85, I wasn't expecting such a huge pork bun. In fact, all the steamed buns (aka baos) at Sun Fresh are almost the size of my face. You can tell they're made with love and they'll undoubtedly fill you up. My bao of choice – the Pork & Salted Yolk Bun – was stuffed full inside with a ground pork filling. The filling featured carrots, water chestnuts, and onions. There was also a piece of preserved Chinese sausage (lap cheung) and salted egg yolk.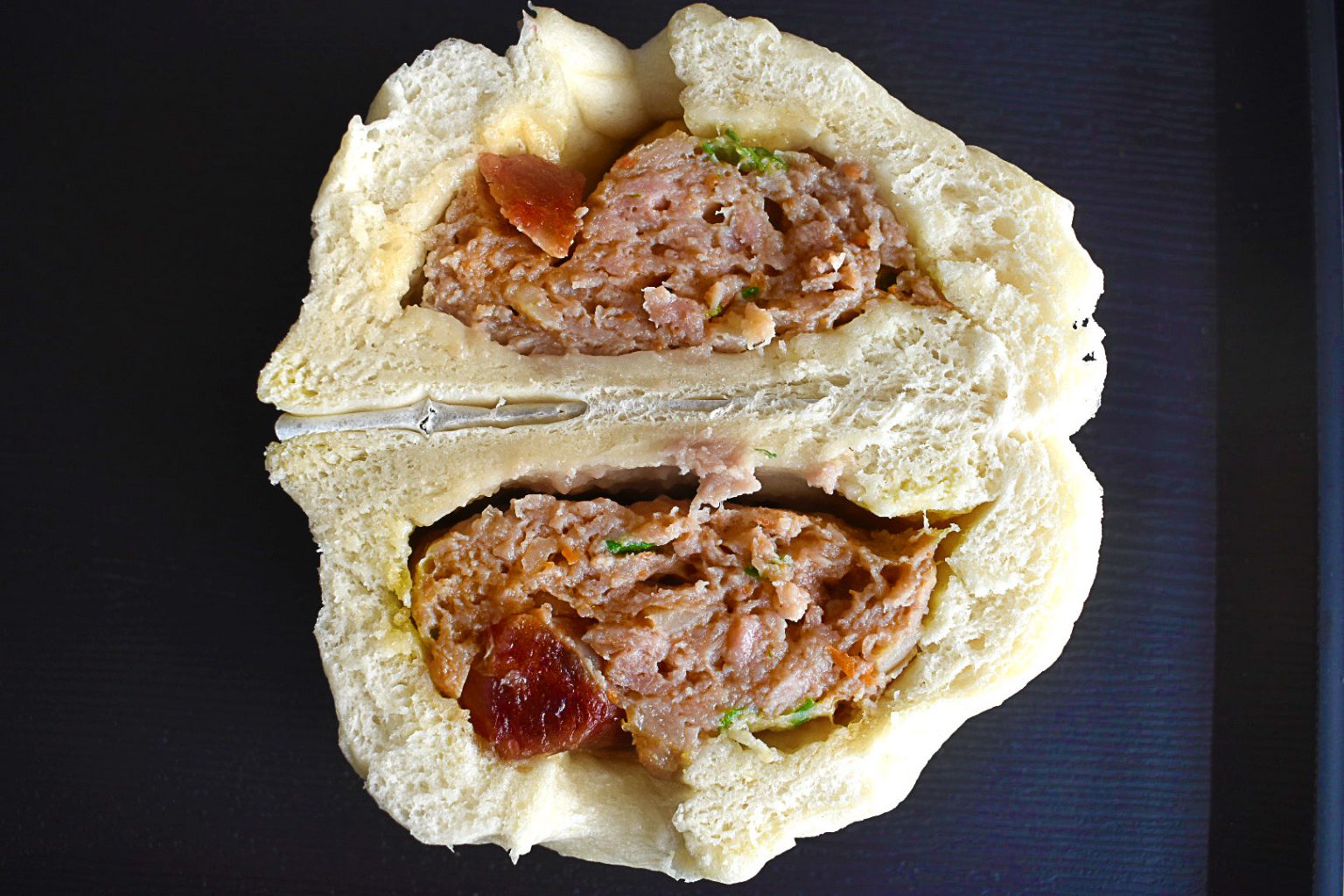 The steamed white bun was warm, plump, and pillowy. It was the perfect blanket to absorb the savoury juices from the ground pork filling. The carrots and onions in the filling brought a slight sweetness, while the water chestnut pieces added a pleasant crunch to some bites.
The preserved Chinese sausage offered a chewiness and deep, umami flavour to enhance the sweetness of the ground pork filling.
The salted egg yolk also brought an umami flavour. But each morsel added a paradoxical grittiness and creaminess to the pork bun.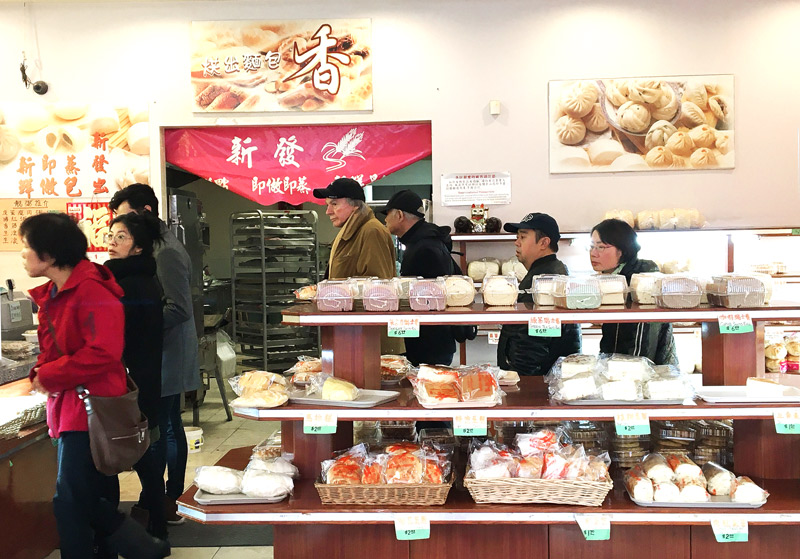 Sun Fresh Bakery is always buzzing with locals and elders of the Chinese community. It's a perfect spot to experience an authentic Chinatown experience. The staff are hardworking and friendly. Even though I don't speak Chinese, they don't treat me any lesser than someone who does.
Open all day from early morning, Sun Fresh Bakery is the spot to go in Chinatown for a quick breakfast, lunch, dinner, or hearty snack. Grab the Pork & Salted Yolk Bun and your stomach and wallet will thank you.
Restaurant: Sun Fresh Bakery
Featured Dish Name: Pork & Salted Yolk Bun
Dish Type: Other Dish
Available For: All Day
Dish Price: $2.85
Flavour Profile: Savoury
Served: Hot
Portion Size: Large