Mie Ayam: The Indonesian Chicken Noodles You Probably Haven't Tried Yet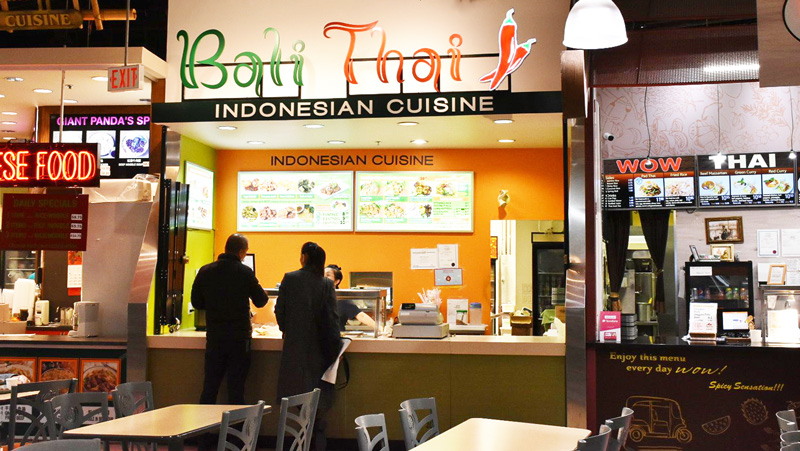 Food courts in Canada aren't generally associated with gourmet cuisine. But Bali Thai in Chinatown's International Village Mall will change your mind. They serve complex yet homey spiced and herbaceous Indonesian dishes. My choice here is the Mie Ayam (chicken noodle dish).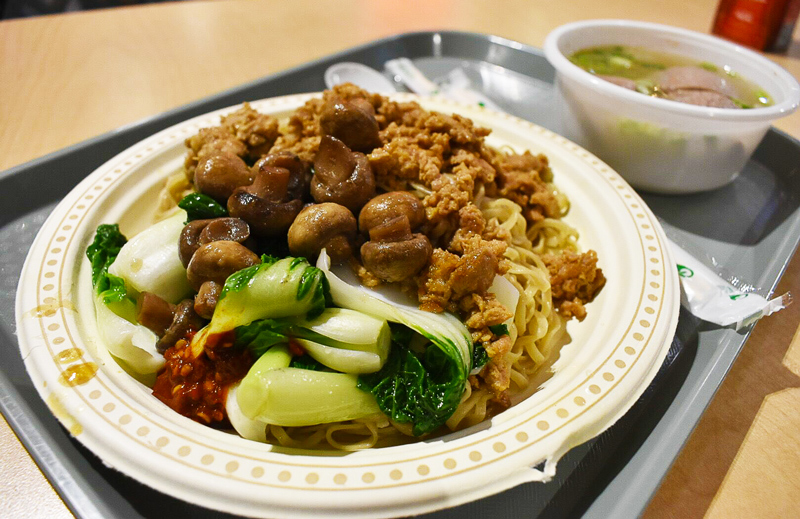 Indonesian cuisine is difficult to describe because Indonesia is home to thousands of islands and hundreds of ethnic groups. The food can change drastically each place you go. Depending on where you are, Indonesian cuisine can have Indigenous, Chinese, Middle Eastern, Indian, and Polynesian influences. In the case of Mie Ayam, it was adapted from noodle dishes that Chinese immigrants brought over. You can find it in most parts of Indonesia, especially on the main island of Java.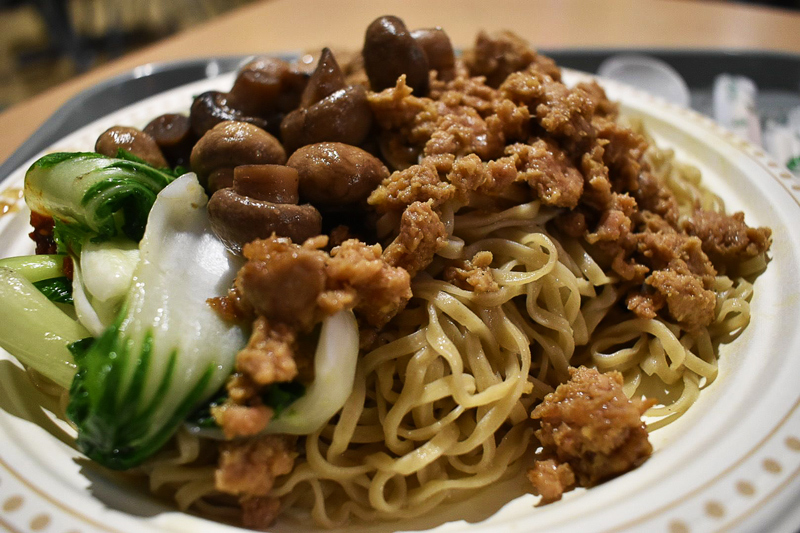 Though there are variations, Mie Ayam generally features yellow wheat noodles topped with green vegetables, diced or ground chicken, and sometimes mushrooms. A bowl of chicken broth, sometimes with wontons or meatballs, comes on the side. Think of it as a sort of deconstructed chicken noodle soup.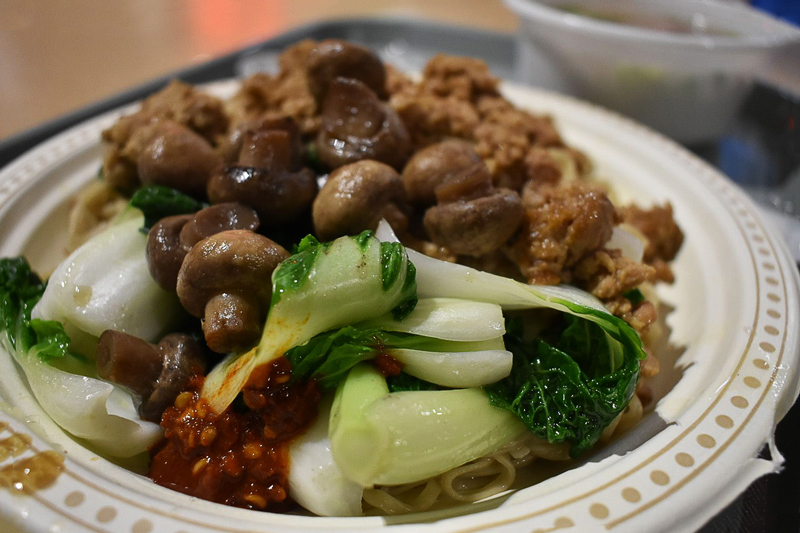 At Bali Thai, the noodles are flat and scraggly. On top of the noodles, there's ground chicken, button mushrooms, and bok choy. A side of clear chicken broth with green onions and beef meatballs comes with the noodles. The best way to enjoy the Mie Ayam is to add a bit of the broth to the noodles and mix it up. This stops the noodles from sticking together and provides extra chicken flavor.
The noodles themselves are slightly chewy, allowing the chicken topping to shine through with its flavours of garlic, ginger, and Indonesian sweet soy sauce.
The mushrooms, seasoned in a similar flavor, add extra earthiness. Great on its own or mixed with the noodles, the chicken broth is clean tasting. Finally, the meatballs in the broth have a smooth, dense, and chewy texture with a slight beef flavor that doesn't overpower the chicken.
For those who like spice, Bali Thai makes its own sambal (hot sauce) that's delicious on the Mie Ayam. Whether you add sambal or not, you'll love these Indonesian chicken noodles.
Restaurant: Bali Thai
Featured Dish Name: Mee Ayam
Dish Type: Noodles
Available For: All Day
Dish Price: $10.25
Flavour Profile: Savoury
Served: Hot
Portion Size: Large