Spices, Shrimps, and Salads, Oh My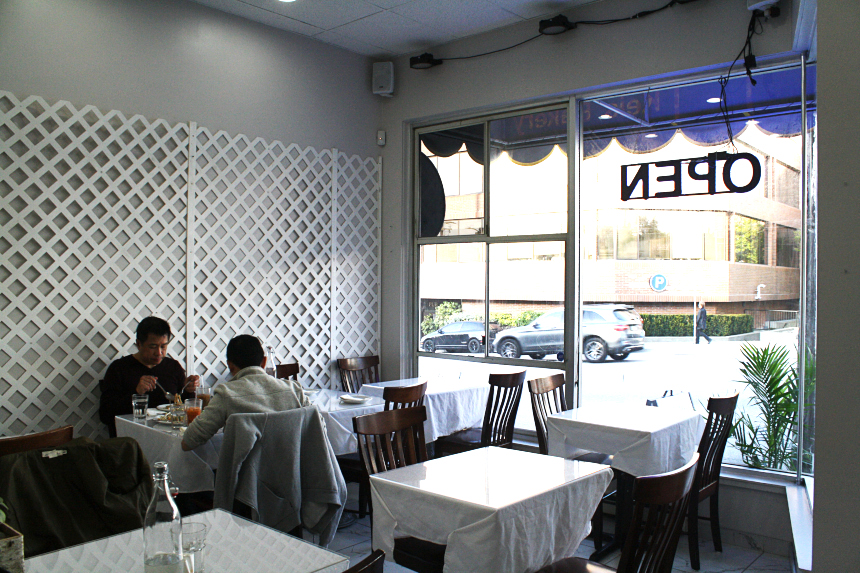 What I love most about hidden gem restaurants is that you always find them in unassuming places. Unchai Restaurant in Kits is exactly that. The husband and wife duo behind this restaurant both hail from award-winning restaurants in Thailand and Vancouver. This is how they met and how he proposed – in a restaurant they were working at. Now, I'm a sucker for love and was conveniently starving. So, it was a no-brainer that I sat down, ordered the Spicy Shrimp Salad that brought them together, and finished listening to the rest of their story.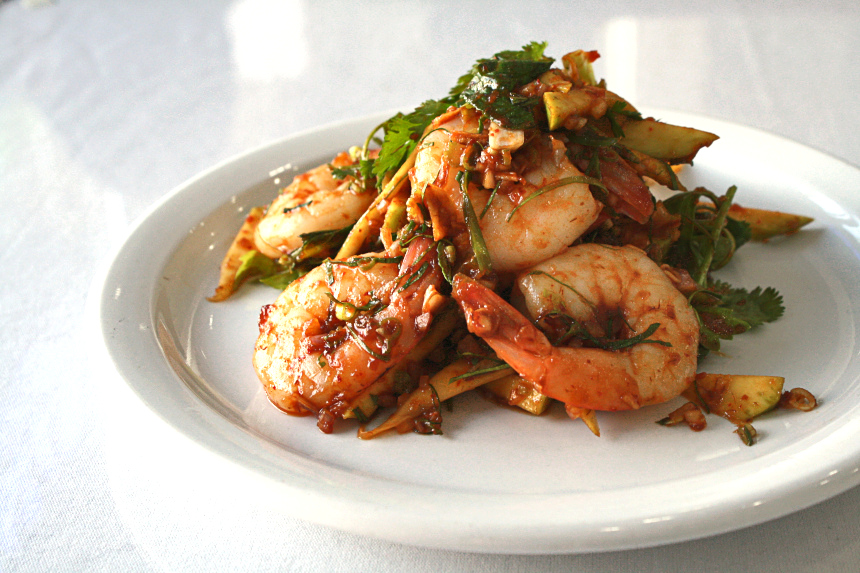 What's unique about Thai-style salads is that they tend to come pre-seasoned and dressed. There's little room for negotiation and definitely no "dressing on the side" options. Everything made at Unchai is with intent and love. For those of you who aren't familiar with Thai cuisine, the spices and flavours can be overwhelming.
The base for the Spicy Shrimp Salad consists of Nam Prik Pak (also known as chili jam). It's a versatile, fiery hot, sweet and sour condiment to flavour lighter dishes. Although this salad is light, the melody of flavours adds depth to every bite. The flavour comes from a combination of mint, coriander, green onions, shallots, lemongrass, kaffir lime leaves, and mango slices.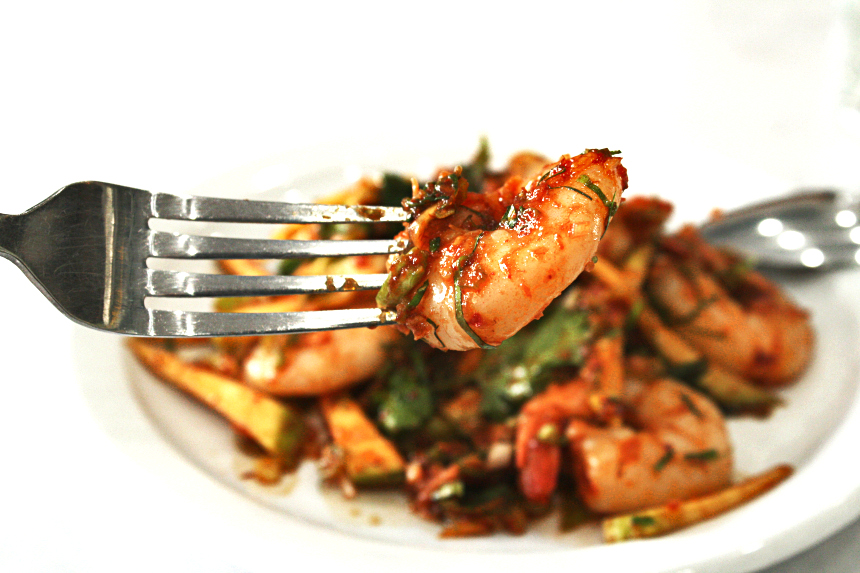 Unlike standard salads, the Spicy Shrimp Salad is quite saucy, similar to that of an Asian stir-fry dish. The semi-ripe mangos help cut the sauciness of the dish by providing a bit of crunchiness.
The shrimp also added crunch and butteriness to the dish, a telling sign that the restaurant used fresh shrimp.
The pungent spices give this shrimp salad a hearty edge. It's definitely one of those rare tasty dishes you eat and can't believe is healthy. Nothing tasting good can ever be all that healthy, right? Well, we're definitely in luck this time.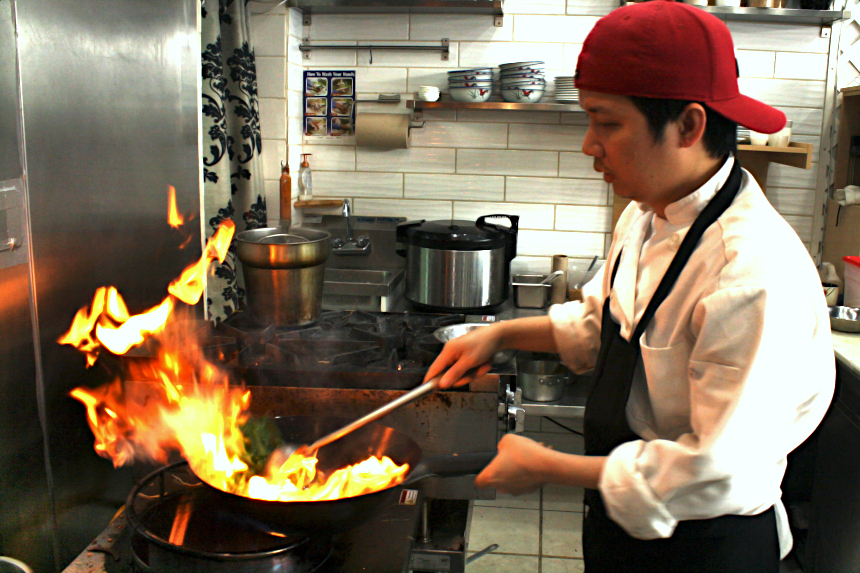 Unchai's Spicy Shrimp Salad is truly one of the best Thai-style salads I've had in Vancouver. I can't wait to go back and try more of their dishes. If I'm lucky, maybe they'll treat me to another story on my next visit.
Restaurant: Unchai Restaurant
Featured Dish Name: Spicy Shrimp Salad
Dish Type: Seafood
Available For: All Day
Dish Price: $12.99
Flavour Profile: Exotic Spices
Served: Cold
Portion Size: Large