The Lamb Shank That's a Sophisticated, Fall-off-the-Bone Masterpiece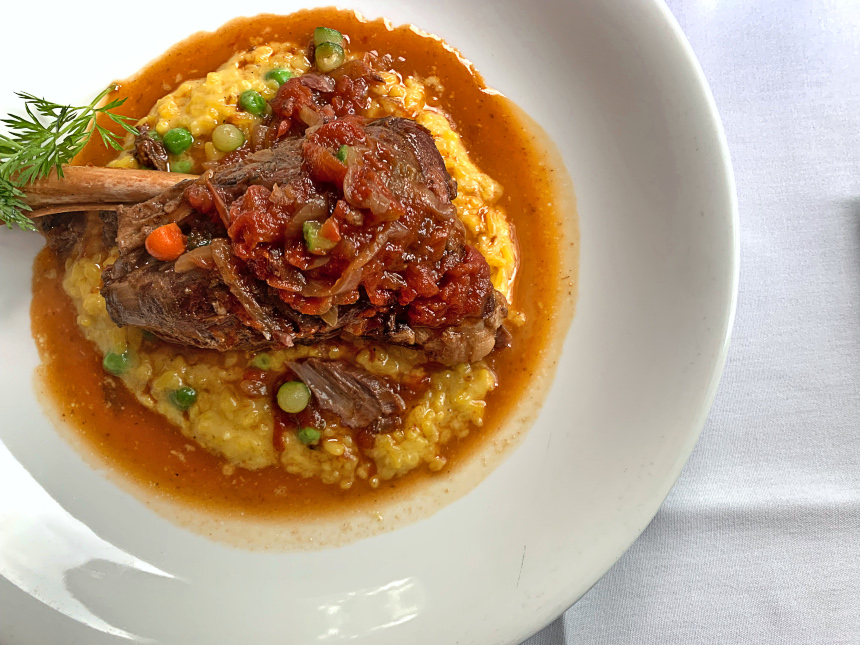 The first time I ate at Lupo, it was a transcendent experience for me. Superior ingredients, elegant plating, and a delicate finesse are par for the course at this signature downtown restaurant. When I dropped in on a weekend and ordered their Lamb Shank, they had no trouble maintaining their stellar reputation.
As we arrived at Lupo, we were greeted with a smile and led upstairs to a spacious dining area flowing with natural light. White linens draped the tables, and we got a coveted spot by the windows. Unsure of what to order, I asked our server to choose for me. Cue Lupo's Lamb Shank.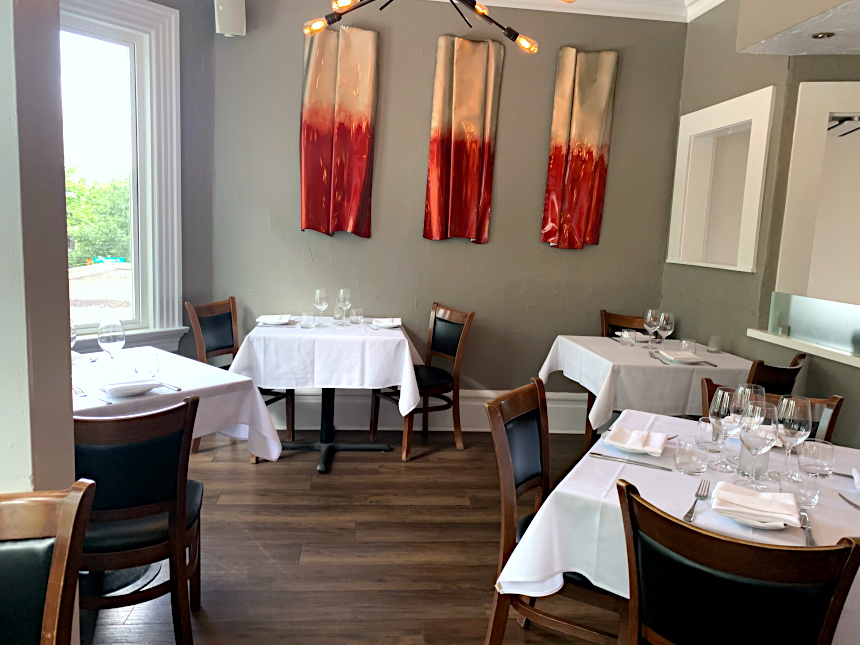 As our server gently placed the lamb on our table, the sheer size of it immediately caught my attention. Although a knife was placed on the side of my plate, it was completely unnecessary. In fact, I almost didn't need the fork.
At first glance, I could tell the lamb shank was a fall-off-the-bone masterpiece.
I admired its rich, deep, burgundy colour. Braised in a tomato and red wine sauce, the lamb sat perched on top of a bed of bright "risi + bisi" – a delicious combination of risotto and peas.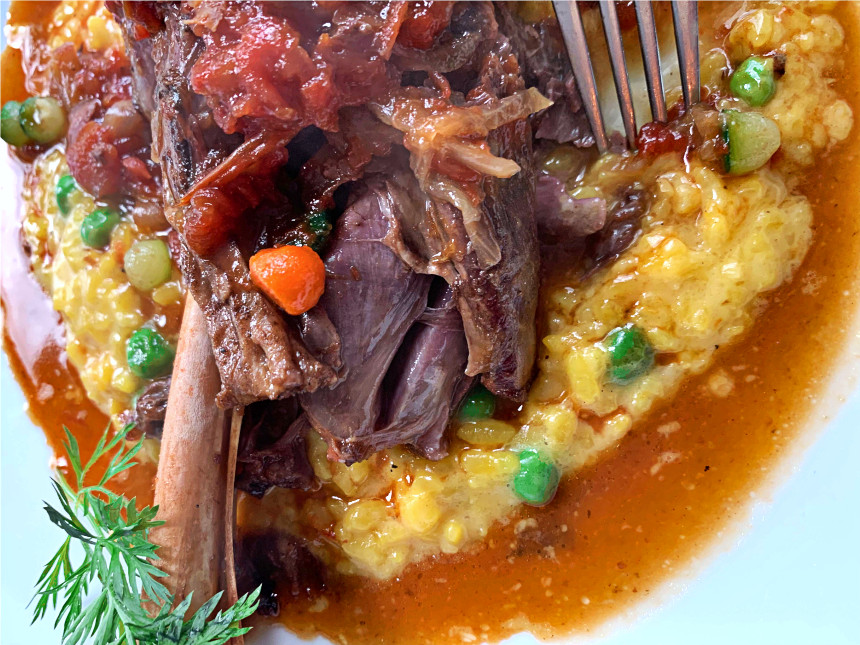 As I scooped up my first forkful, the lamb slid effortlessly off the bone. With the first bite, it was obvious that the savoury lamb and the warm, fragrant cinnamon were a perfect match. In contrast, the risotto and peas were a velvety, creamy complement to the rich flavours in the lamb.
The mouthwatering smell of the lamb shanks eventually enticed my husband, who doesn't traditionally eat lamb. He snuck a forkful and admitted, without hesitation, this dish was delectable.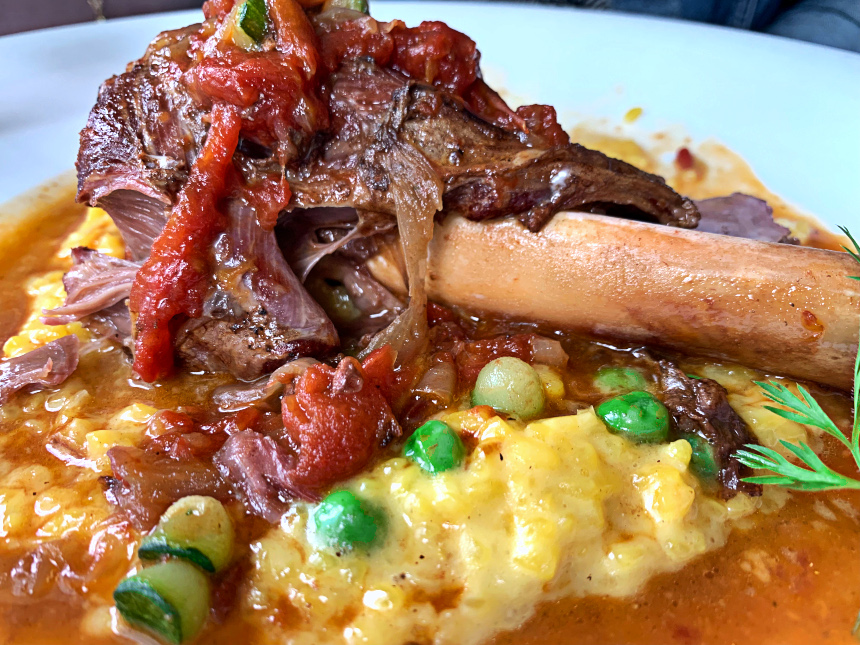 I appreciated every bite of the Lamb Shank. With each juicy mouthful, I fell even more in love with these flavours! I adored the robust flavour of the red wine and admired the addition of the woodsy, spicy cinnamon. Finally, I loved pairing the tender lamb with the soft, flavourful risi + bisi.
Simply put, Lupo's Lamb Shank was succulent, sophisticated, and flawless.
Restaurant: Lupo
Featured Dish Name: Lamb Shank
Dish Type: Lamb
Available For: Dinner
Dish Price: $39.00
Flavour Profile: Savoury
Served: Hot
Portion Size: Large