Experience Thai Street Food with this Delicious Pad See-Yew
Burgers and great sandwiches – that's New Westminster. But you'll also find Asian eats hidden in side streets and tucked away in the riverside market. Among them all, Longtail Kitchen stands out. A sister restaurant to Fat Mao Noodles, Maenam, and Freebird Chicken Shack, this Thai street food joint is owned by the talented chef Angus An. It anchors New West's River Market and brings a modern twist on Thai street food with its bold flavours. But the noodles are what attract the crowds here. And one of their best is the Pad See-Yew.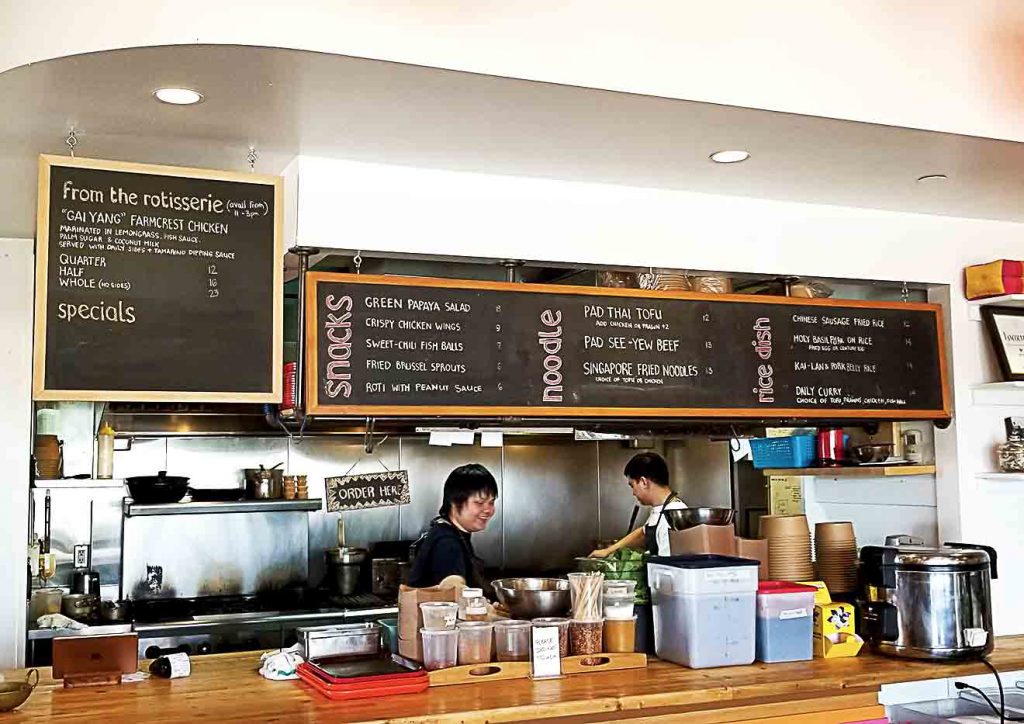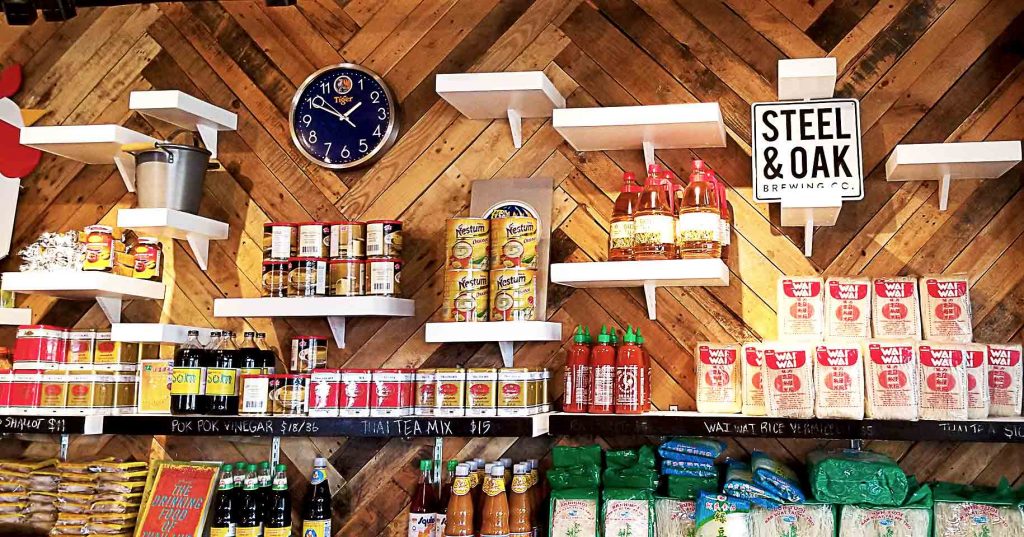 Translated to "fried with soy sauce," Pad See-Yew takes inspiration from Chinese stir-fried rice noodles. Usually, it'll feature beef, pork, or chicken. But on this particular day, Longtail had a beef Pad See-Yew on their menu.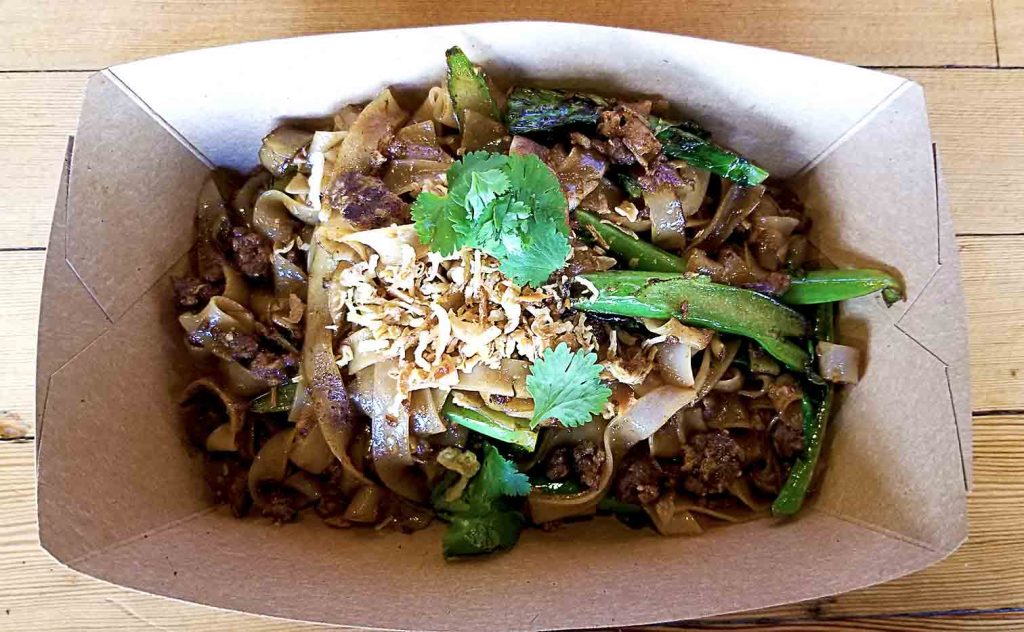 Freshly cooked and ready in 15 minutes, the Pad See-Yew came in a generous portion on a recyclable dish – like you'd find at street food stalls in Thailand. Right away, I could smell the sweet soy sauce and wok char.
Garnished with fresh cilantro and fried shallots, the Pad See-Yew came with ground beef and Chinese broccoli. Each bite of the ground beef was tender, while the Chinese broccoli added a nice crunch. The flat rice noodles had the right amount of chew and soaked up the flavours of the sweet and light soy sauce.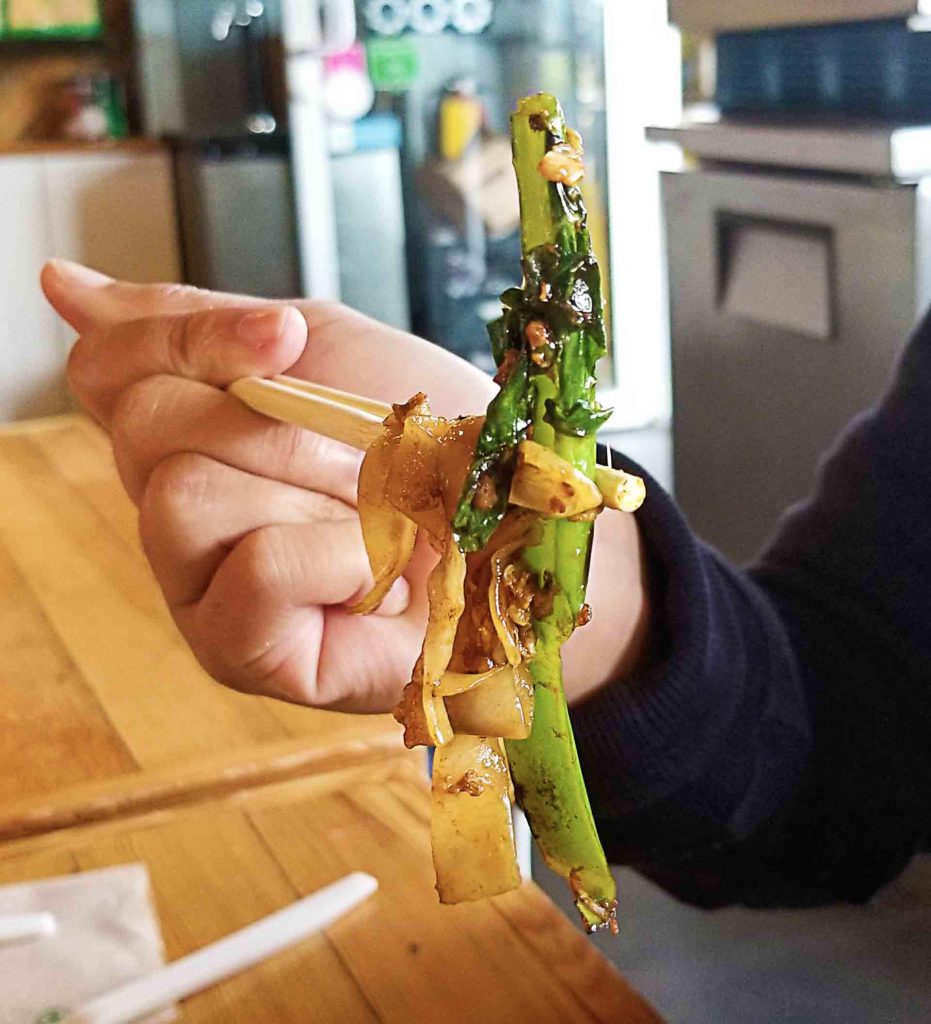 Black pepper and garlic added a hint of spice. But the charred wok flavour married the sweet and spice together, bringing bright flavours to the dish. Finally, the cilantro added freshness, while the crispy shallots added saltiness and texture. This Pad See-Yew was just the right size for one hungry person like me.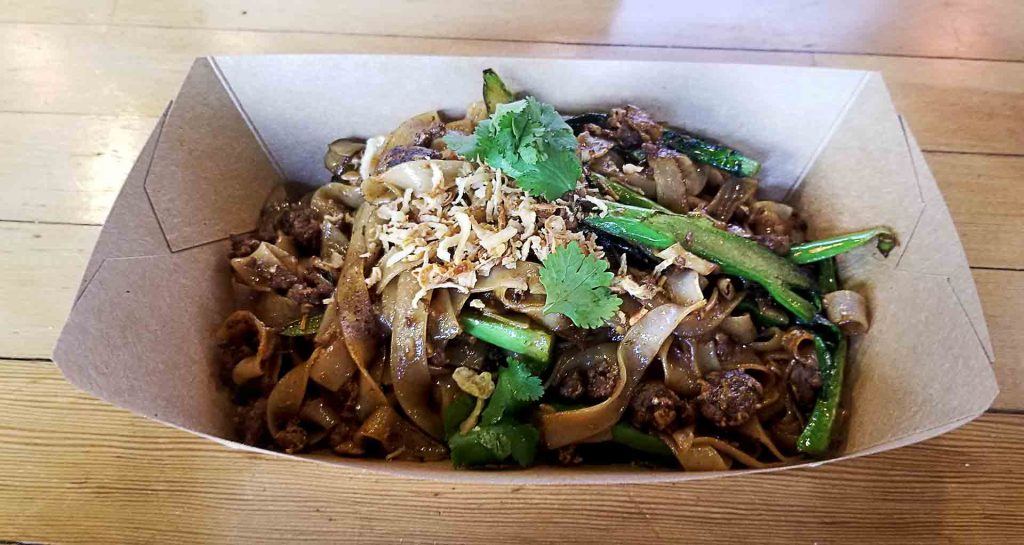 Featuring a quick order counter, small tables, decorative paper lanterns, and an outdoor patio, Longtail Kitchen is definitely dedicated to street food. Authentic Thai coconut milk, tamarind paste, and other Thai sauces are for sale in the restaurant, so you can bring a taste of Southeast Asia home. For quick bite to eat that won't break the bank, pop into Longtail on your next visit to New West.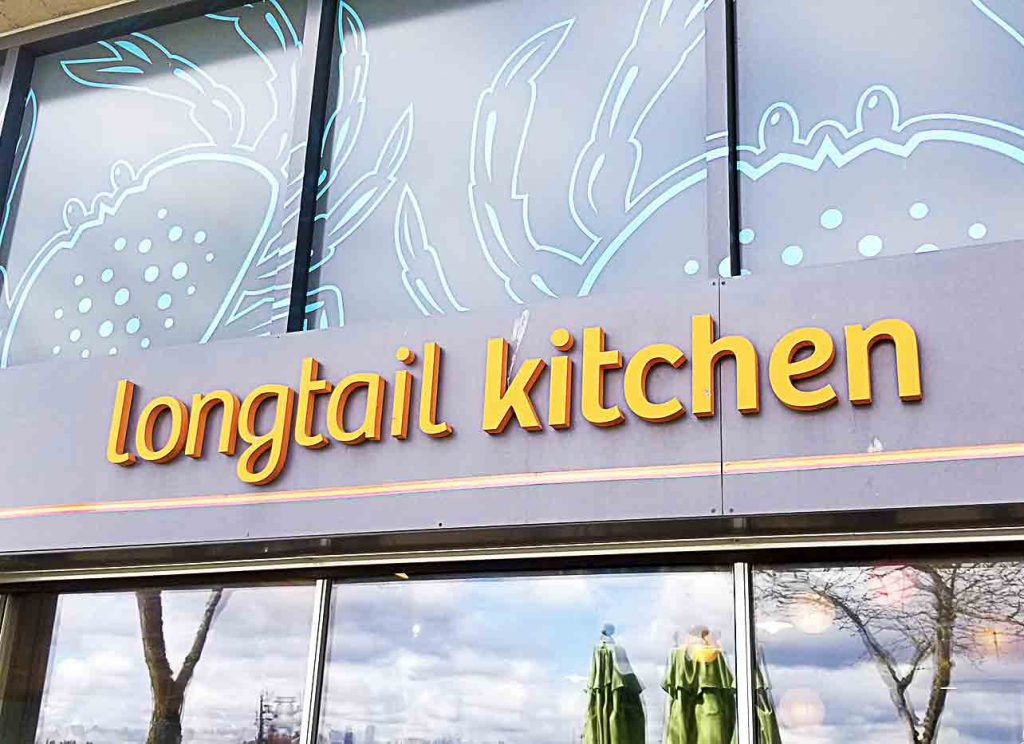 Restaurant: Longtail Kitchen
Featured Dish Name: Pad See-Yew
Dish Type: Noodles
Available For: All Day
Dish Price: $13.00
Flavour Profile: Sweet
Served: Hot
Portion Size: Large