The Mexican Rainbow Breakfast to Brighten Any Morning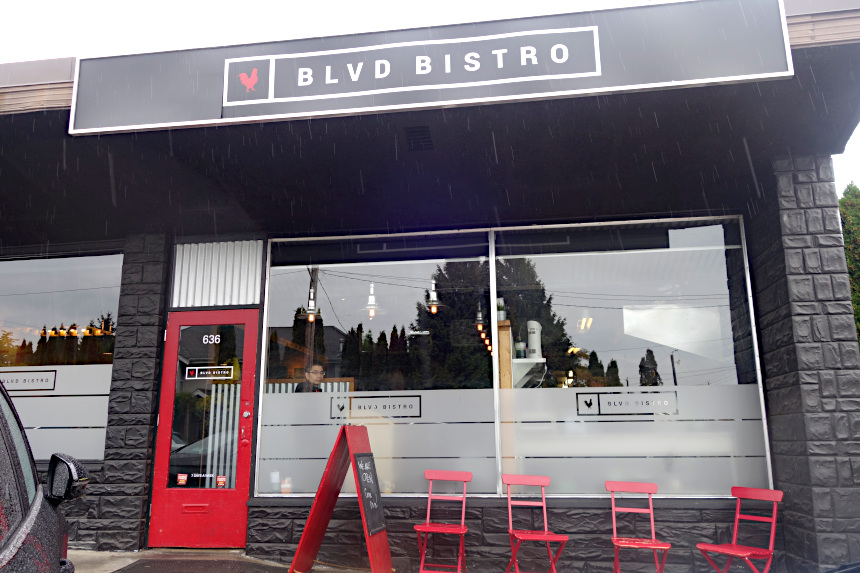 Despite its quiet North Vancouver location, BLVD Bistro is far from a secret to North Shore locals. Located right next to its sister café S'Wich, this rustic bistro is full to the brim on weekend mornings with lovers of brunch and all things delicious. Queensbury residents know to get there early. They know how to avoid lining up for their weekly brunch fix. And among locals, the Huevos Rancheros Mexican Breakfast is famous.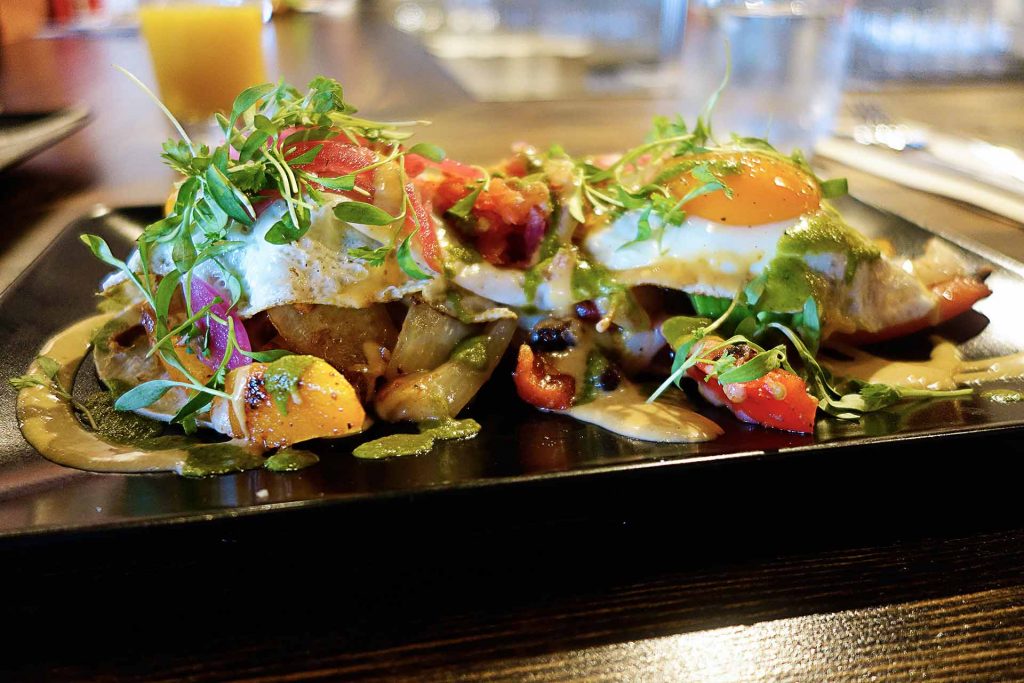 The Huevos Rancheros breakfast is a burst of bright flavour and colour. When our food was served we sat for a moment cooing over the aesthetics of our beautifully plated meal. It was breakfast, sure, but it was also a delicious, locally and ethically sourced, beautiful Mexican breakfast.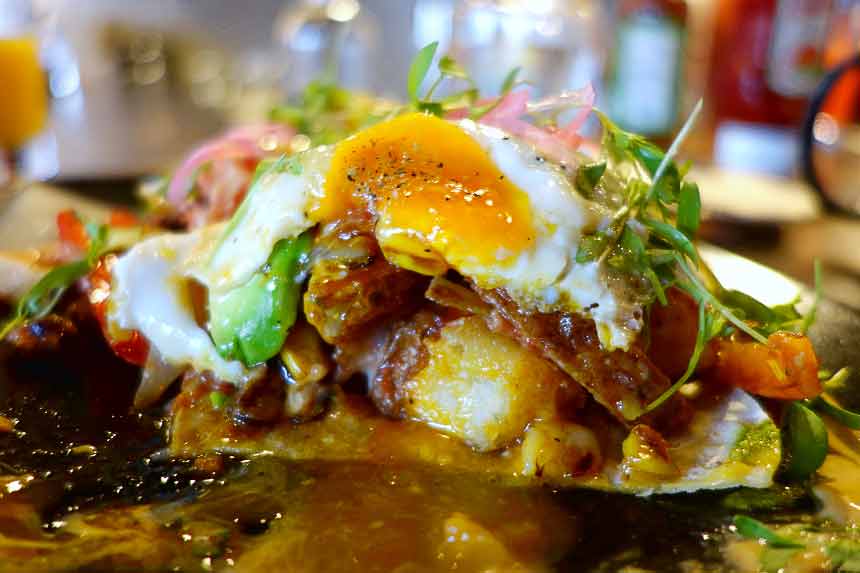 Deep gold yolk from local farms topped two round tortillas piled high with potatoes, onions, bell peppers, corn, fire-roasted tomatoes, and black beans. Drizzled over this glorious egg rainbow were yellow and green sauces: chipotle crema, green apple chimichurri, and pico de gallo. The sauces added an element of mild spice and citrusy zest, something I can't live without.
For once, I didn't regret not getting the eggs benedict. It was that good.
Slicing into the dish was like slicing into a marbled painting. Every slice of the fork created a dash and a build of swirling colour and flavour. It wasn't just concert of spice but a symphony. The fatty richness of the yolk mingled with the lightness of the cremas. Mild chili and sautéed vegetables joined to add depth to the dish, providing balance. Meat lovers can try the dish with chorizo or pulled pork, but I had mine with creamy avocado — the butter of the forest.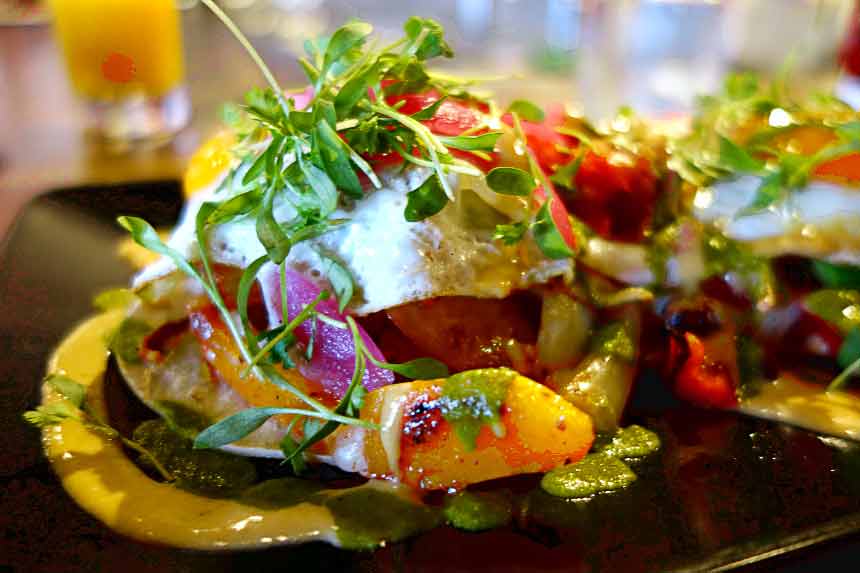 The morning coffee menu at BLVD Bistro is simple. But, if your dreams of coffee include syrups and cream, then head next door to S'wich. You can grab your specialty coffee there and take your mug into BLVD.
For a spectacular breakfast in North Vancouver, the Huevos Rancheros at BLVD Bistro should be your first stop.
Restaurant: BLVD Bistro
Featured Dish Name: Huevos Ranchero
Dish Type: Other Dish
Available For: Brunch
Dish Price: $18.00
Flavour Profile: Exotic Spices
Served: Hot
Portion Size: Large