The Pork Carnitas Tacos to Share Over Laughs and Conversation
You can't miss Hugo's Mexican Kitchen when you're driving down the Fraser Highway. The large, beautiful white brick building is located on the border of Langley and Surrey. Inside is a modern, sunny taco bar complete with fiddle leaf figs and crawling ivy. But aside from its cheery ambience, Hugo's offers up some of the best pork carnitas tacos in the area!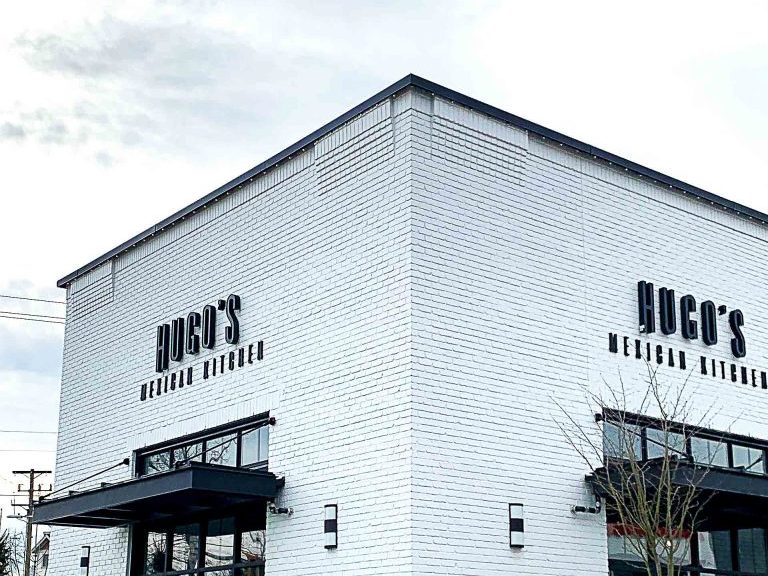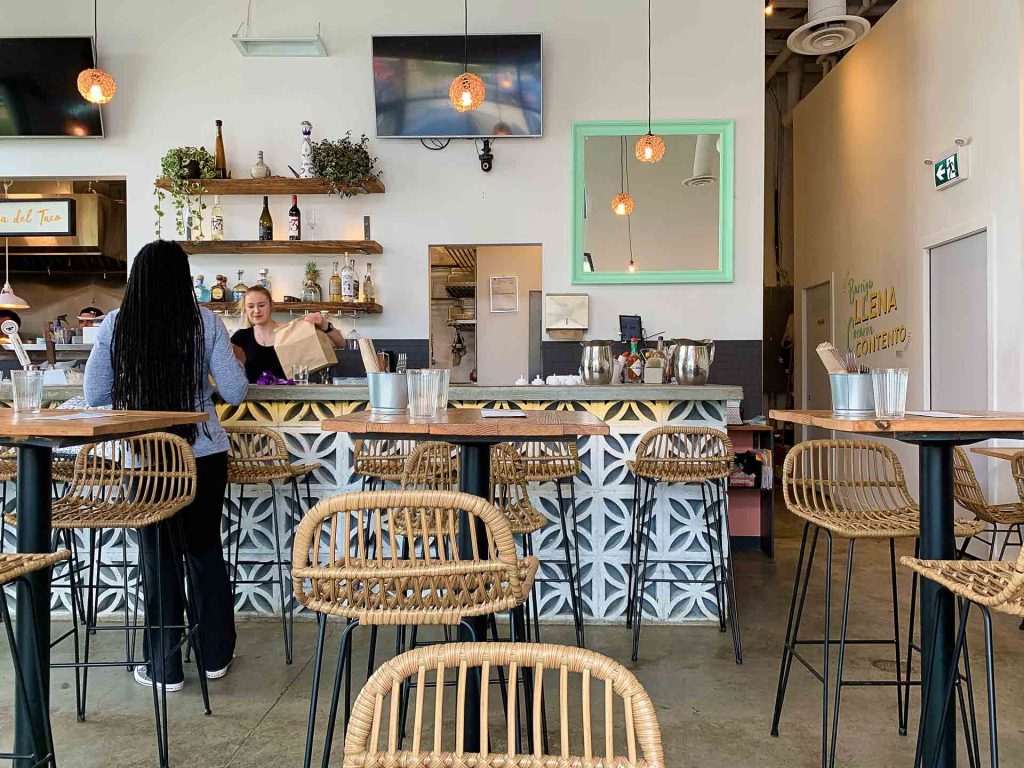 Our server smiled as she laid complimentary tortilla chips and salsa at our table. She explained that most items on the menu were made in-house. When I asked her what the most popular item on the menu was, she responded without hesitation, "pork carnitas tacos."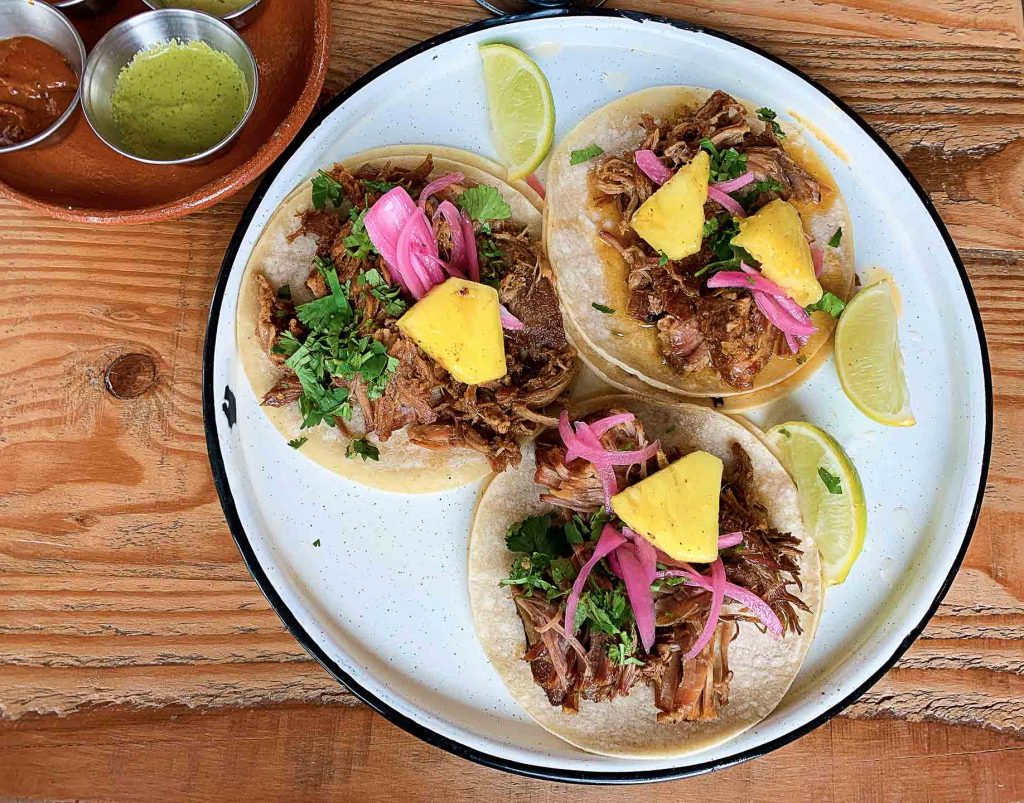 The skill of the chef was obvious in Hugo's pork carnitas. These tacos had no doubt been perfected by standing at a counter making hundreds at a time. Tender shredded pork shoulder sat piled high on soft corn shells, while a tray of salsas waited patiently on the side.
As I picked up a taco for my first bite, I could smell the fresh green cilantro and rich aroma of the pork. As far as tacos go, Hugo's were heavy to lift, packed to the brim with delicious, savoury toppings. The spicy, sweet pork was a beautiful complement to the acidic lemon-pickled onions, the fresh punch of cilantro, and the tart grilled chunks of pineapple.
Every mouthful of these delectable little tacos offered a balance of sweetness and heat. Aside from that, the pork was so tender that the juice ran down my fingers as I leaned over the table to take a bite.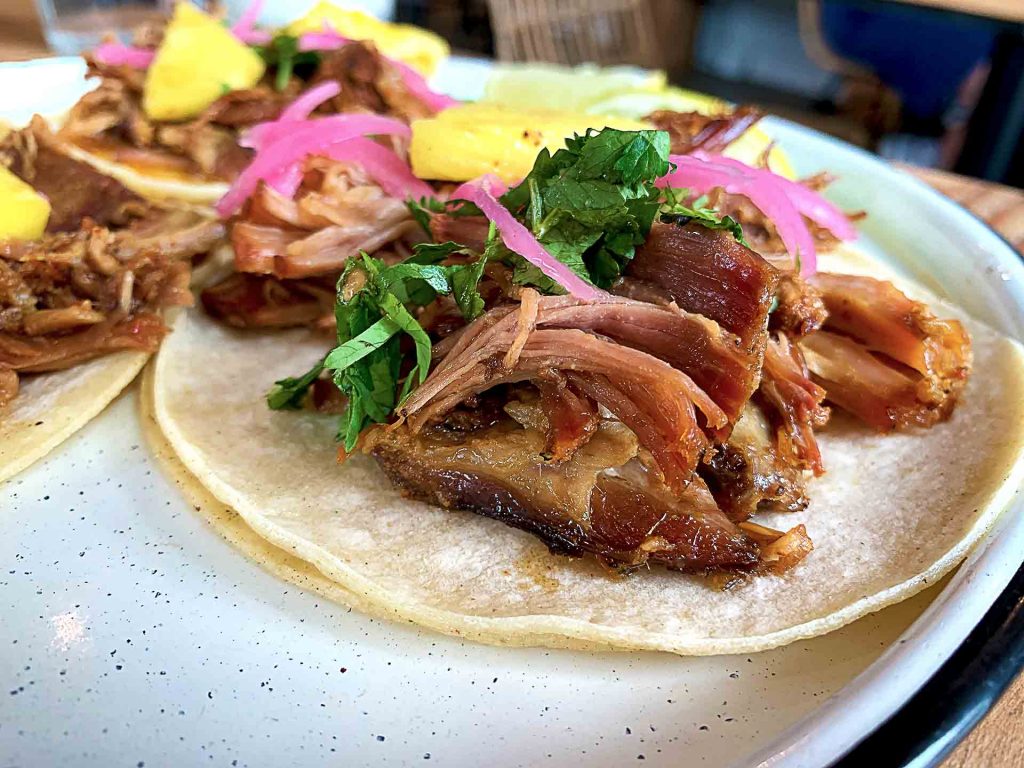 The salsas served with the carnitas added an incredible depth of flavour. A deep smoky chipotle, a sharp clean tomato, a fiery green chili, and a bright acidic lime and cilantro salsa all paired flawlessly with the saltiness of the pork. With each bite, I poured more salsa on the tacos, favouring the lime and cilantro the most.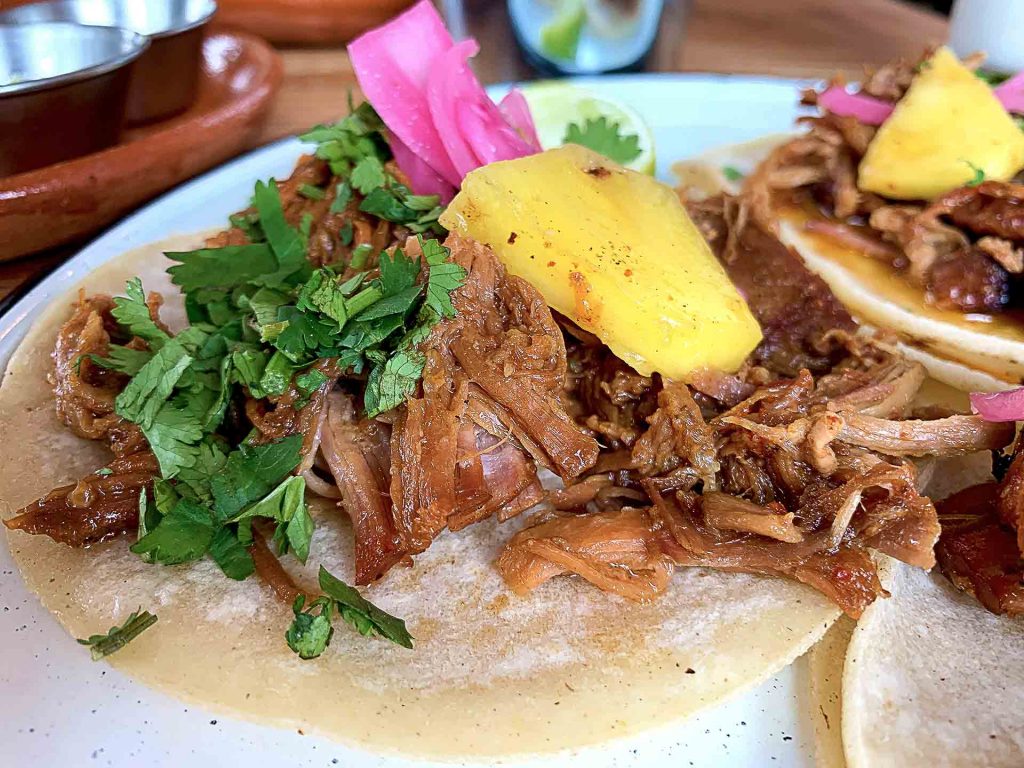 Hugo's pork carnitas are the ideal dish to share with friends over laughs and conversation. Above all, these tacos are worth the drive to Surrey, worth the messy fingers, and worth every cent.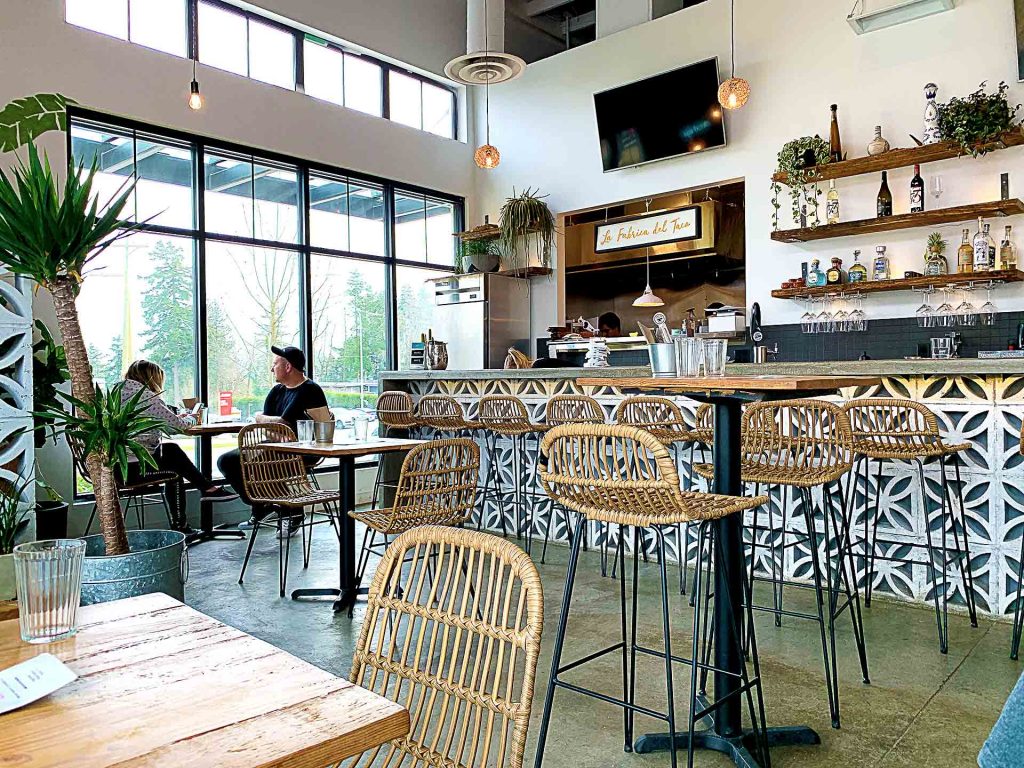 Restaurant: Hugo's Mexican Kitchen
Featured Dish Name: Pork Carnitas Tacos
Dish Type: Pork
Available For: Dinner
Dish Price: $15.00
Flavour Profile: Savoury
Served: Hot
Portion Size: Large