In a Stew Over Dinner Plans? This Beef Noodle Stew is Your Answer
Au Petit Café has been serving the Main Street crowd since the '90s. This no-frills, hole-in-the-wall café is a French-inspired Vietnamese hidden gem. It's a definite no-brainer spot if you want something quick, casual, and, most importantly, good. It's not the fanciest place you can dine at, but the Beef Noodle Stew definitely makes up for that.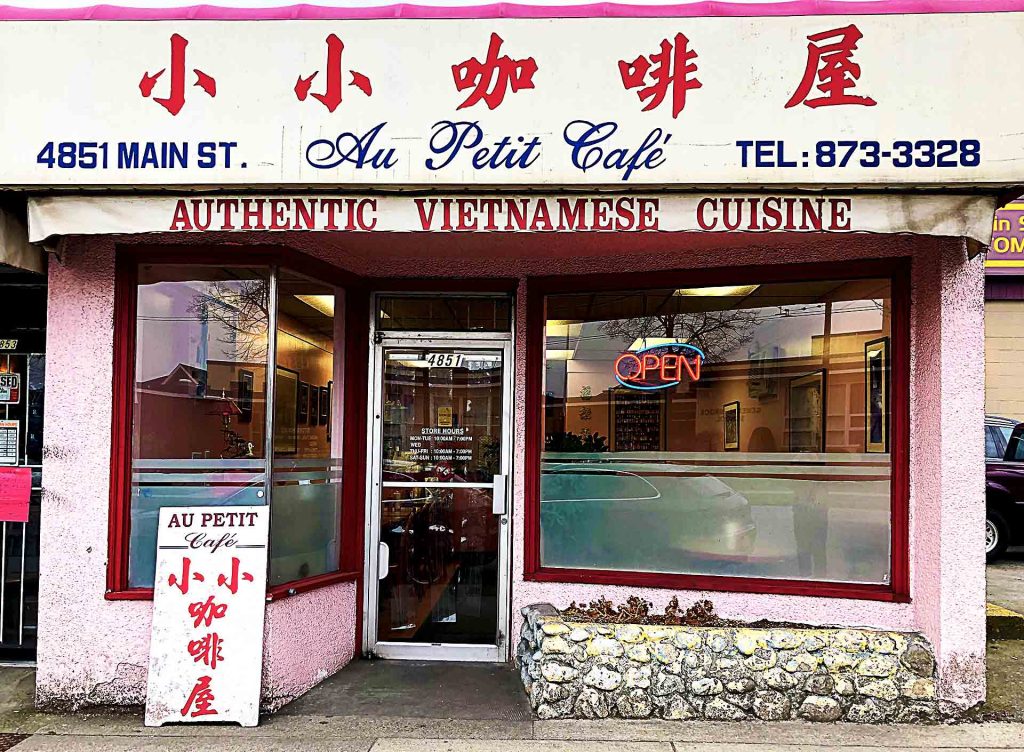 Too hungry to decide on what to have for supper, I left this difficult task to my gracious server, Queenie. Queenie suggested I try one of their popular dishes. And just like that, an order of Beef Stew and Rice Noodle in Soup was on its way.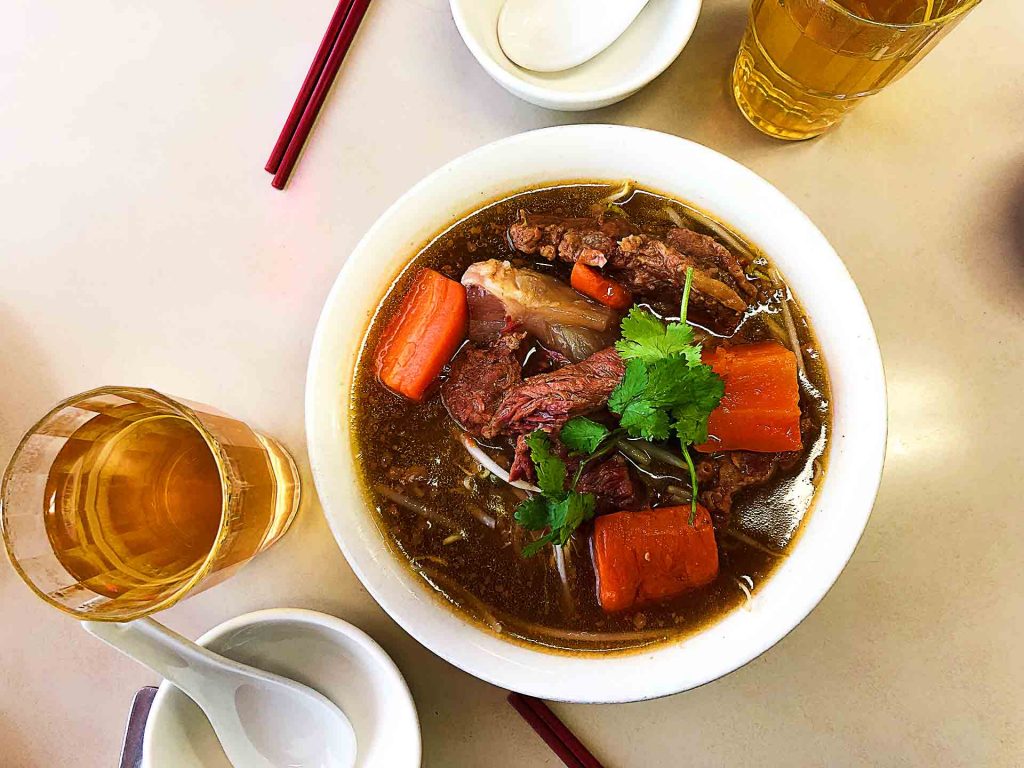 Not long after I ordered, my bowl of noodles arrived – steaming hot. The broth submerged most of the contents of the stew. On the surface, I could see cut-up chunks of carrot and beef, and a conservative sprinkle of bean sprouts and coriander. Finally, a large bed of rice noodles hid from plain sight, soaking up the broth.
Simmered for several hours, the broth was rich with complex flavours. A medley of spices – star anise, Chinese five spice, and black peppercorn, plus a bit of fish sauce – created a full-bodied flavour. The broth was thicker than I expected, but contrasted well with the silky rice noodles. Cooked al dente, the rice noodles were a good vessel for all the rich flavours. They soaked up the broth without compromising its integrity.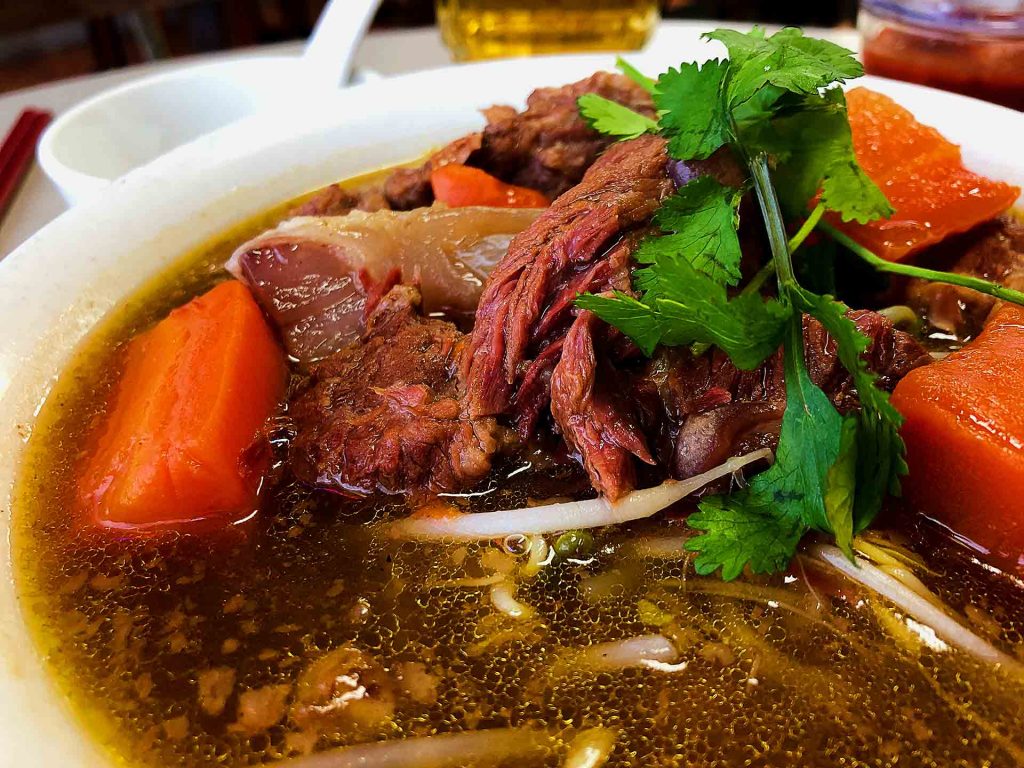 The beef, a mixture of tendon and chuck, was succulent and well seasoned by the spices. The chunks of beef chuck tore apart with ease, making them melt-in-your-mouth tender.
Shared among two or just for one, the Beef Stew and Rice Noodle will have you wanting more when you're done – either way!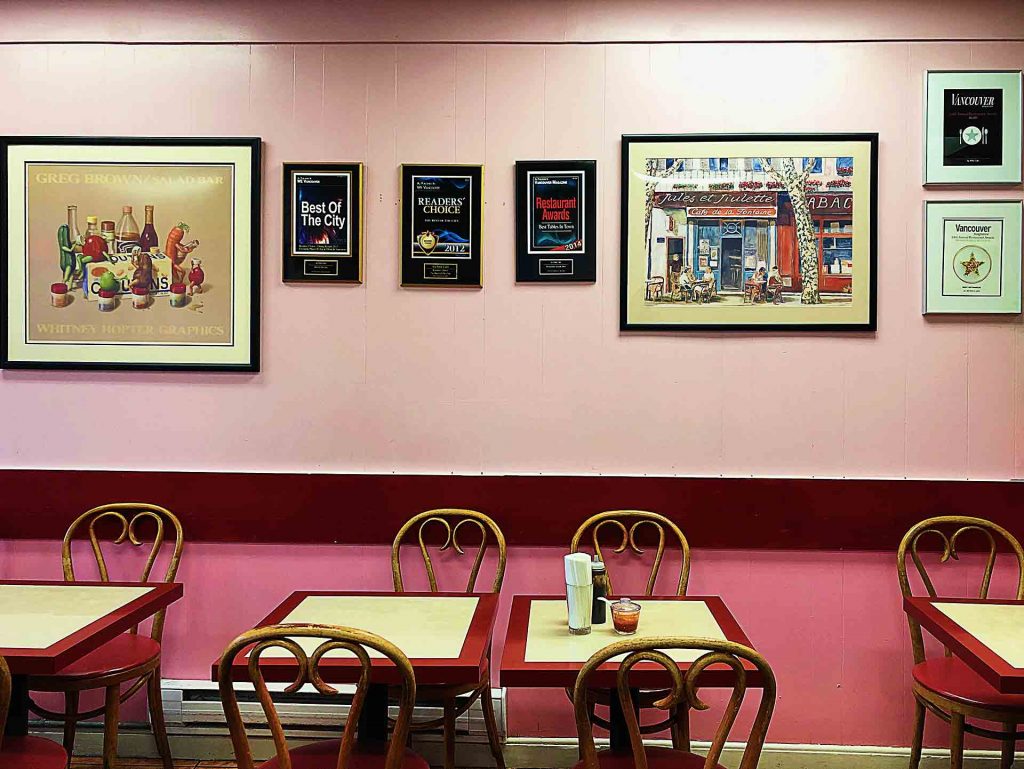 Au Petit Cafe is a smaller modest café and, if memory serves me right, hasn't changed a whole lot since the early 2000s. But don't let the modest decor deceive you as their food is anything but that.
Restaurant: Au Petit Cafe
Featured Dish Name: Beef Stew and Rice Noodle in Soup
Dish Type: Noodles
Available For: All Day
Dish Price: $11.95
Flavour Profile: Exotic Spices
Served: Hot
Portion Size: Large