Pani Puri: The One-Bite Snack That Will Transport You to India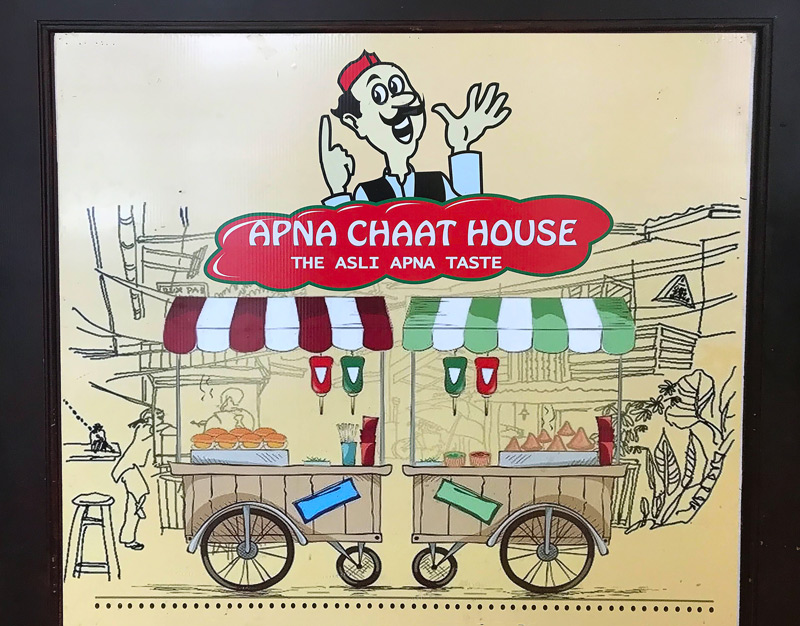 Indian street food can be difficult to come by in most of Metro Vancouver. But if you know the right places to go in Surrey, you'll find heaven on earth in the form of delicious, savoury Indian snacks. And if you're in a quick pinch, the Pani Puri – or Golgappa – from Apna Chaat House will satisfy your cravings.
As soon as you walk into Apna Chaat House you'll see a bustling, colourful restaurant. The whole place is brimming with aromas of garlic, sweet chutney, and a myriad of fresh herbs. Order at the counter, take a seat, and wait patiently for your food. But if you only have a few minutes to spare, there's another option. Just walk to the back the restaurant to a small cart where you can eat your Pani Puri standing up like one would on the bustling streets of India!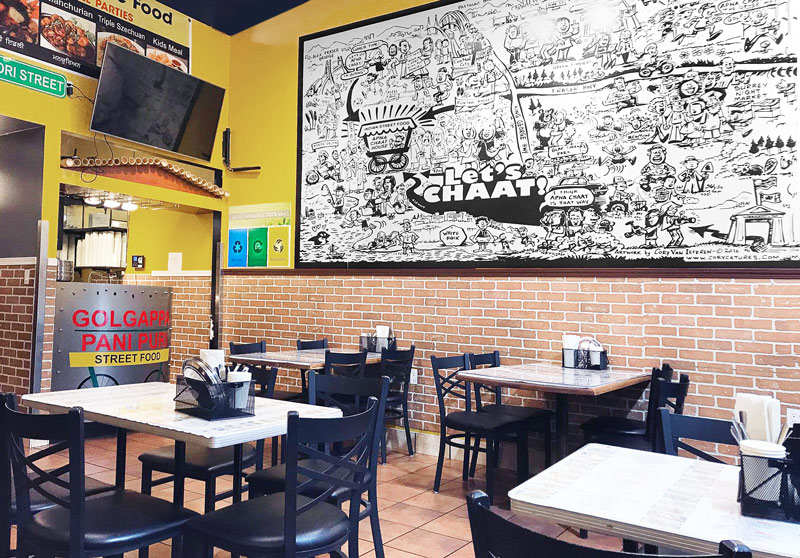 We chose to sit down and ordered to our table. If you're not familiar, Pani Puri consists of small, hollow fried pieces of dough called Puri. This popular snack from India is filled with various ingredients like chickpeas, onions, and potatoes. Moreover, chutneys and flavoured water usually come on the side. An easy snack, each of these are meant to be eaten in one bite.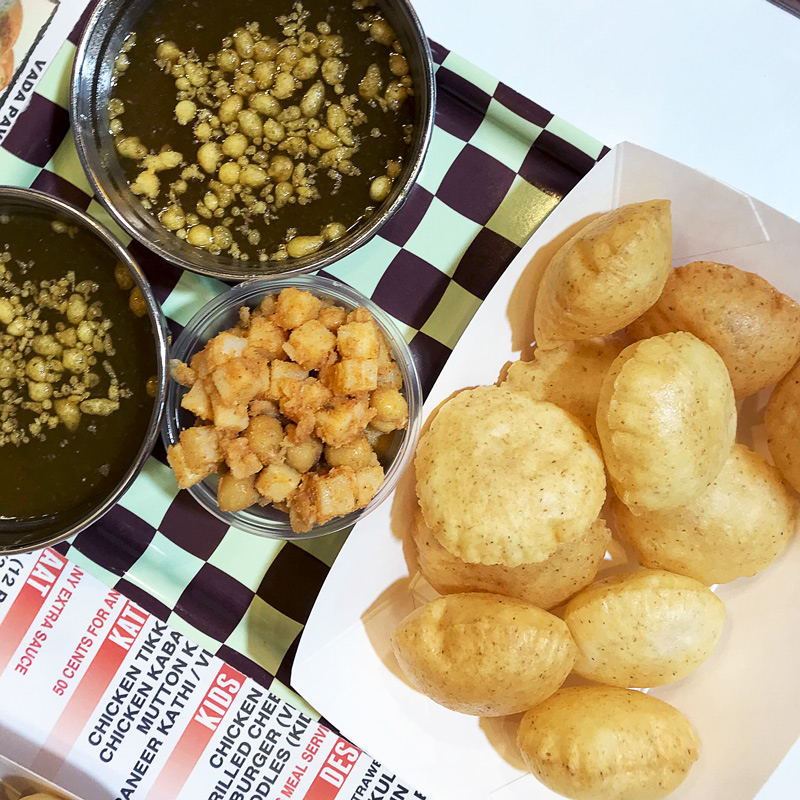 At Apna Chaat House, the Pani Puri comes with a mixture of chickpeas and potato, and a sweet flavoured water. We broke the crisp top of each Puri open just large enough to fill the hollow opening with the warm chickpea and potato filling.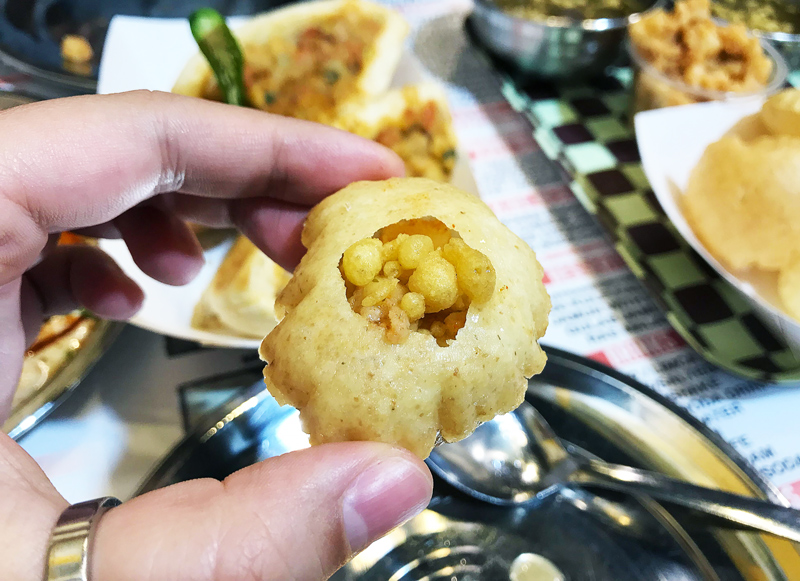 The thin walls of the Puri were crisp, holding the filling perfectly.
The chickpea and potato mixture was garlicky, with flavours of garam masala and just a hint of spice. The soft texture of the filling complemented the crunchy Puri. Before popping the whole Pani Puri in my mouth I spooned on the flavoured water. It tasted like a mix of a sweet chutney with tamarind.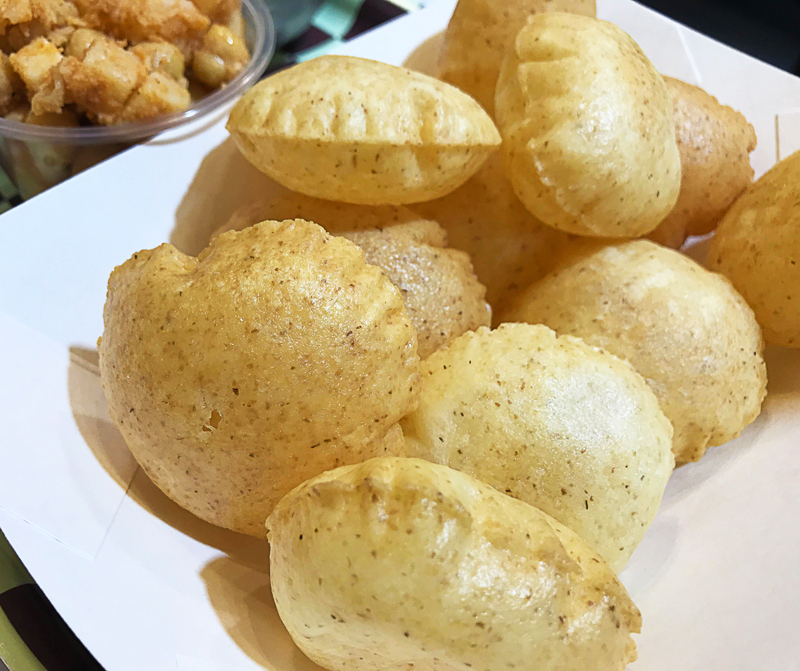 Each mouthful of Pani Puri from Apna Chaat House was a delicious balance of crunchy texture with savoury and sweet flavours. The quick snack proved to be extremely flavourful and satiating. The only thing missing? A second order.
Restaurant: Apna Chaat House
Featured Dish Name: Golgappa (Pani Puri)
Dish Type: Antipasti/Tapas/Snack
Available For: Lunch
Dish Price: $13.99
Flavour Profile: Savoury
Served: Hot
Portion Size: Small
Other Notes: On the menu the dish is called Golgappa, but elsewhere in the restaurant it's called Pani Puri. Pani Puri is the more common name for this dish.