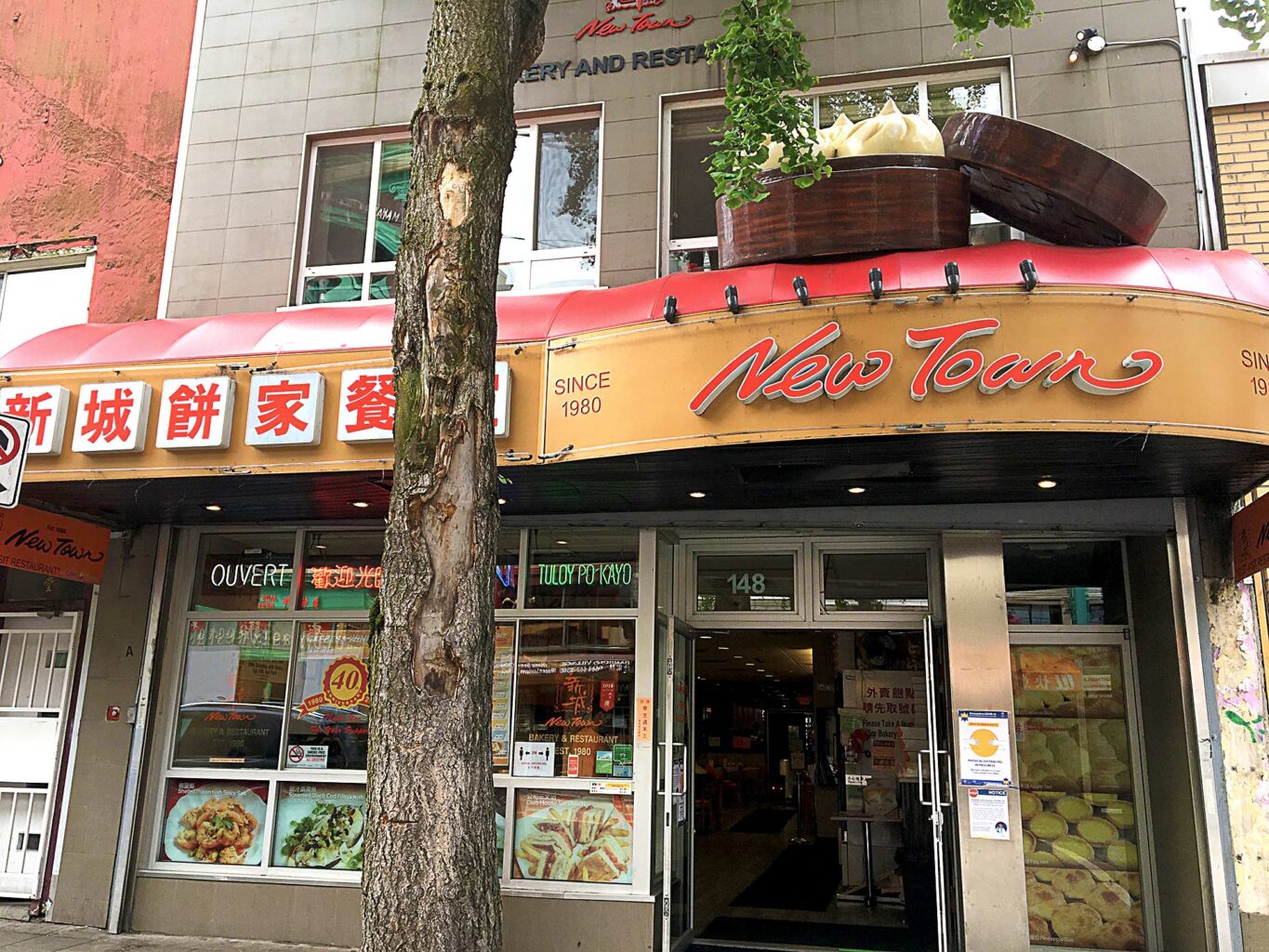 New Town Bakery & Restaurant is not only a staple in Chinatown, but in all of Vancouver. It's been around since 1980 and is almost always bustling with locals and tourists alike. At New Town, there are so many items to salivate over, but one of my favourites is their sublime Chicken Deluxe (Bola Bola) bun.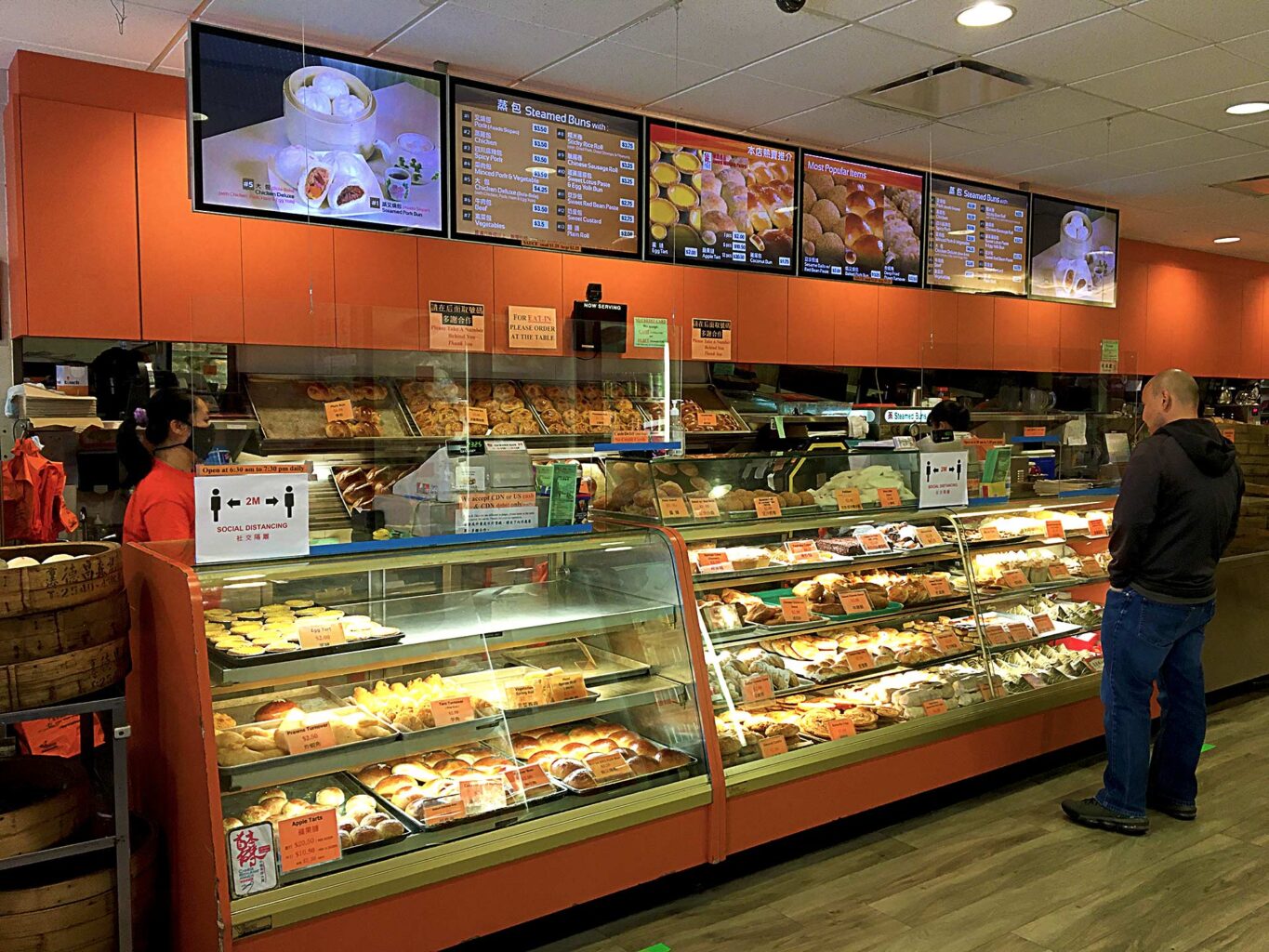 You'll easily spot New Town Bakery & Restaurant on Chinatown's Pender Street. Its iconic exterior features a giant bamboo steamer filled with buns on top of an orange awning. Their front doors are always open, allowing the inviting smell of bread and pastries to fill the street. As soon as you walk in, you'll see a large display counter of buns and bakery items for takeout. Here, you'll find a combination of Chinese and Filipino goods—from pineapple buns to their popular asado siopao. There's also a dining area at the back with a full food menu. For now, I'm focusing on the steamed buns.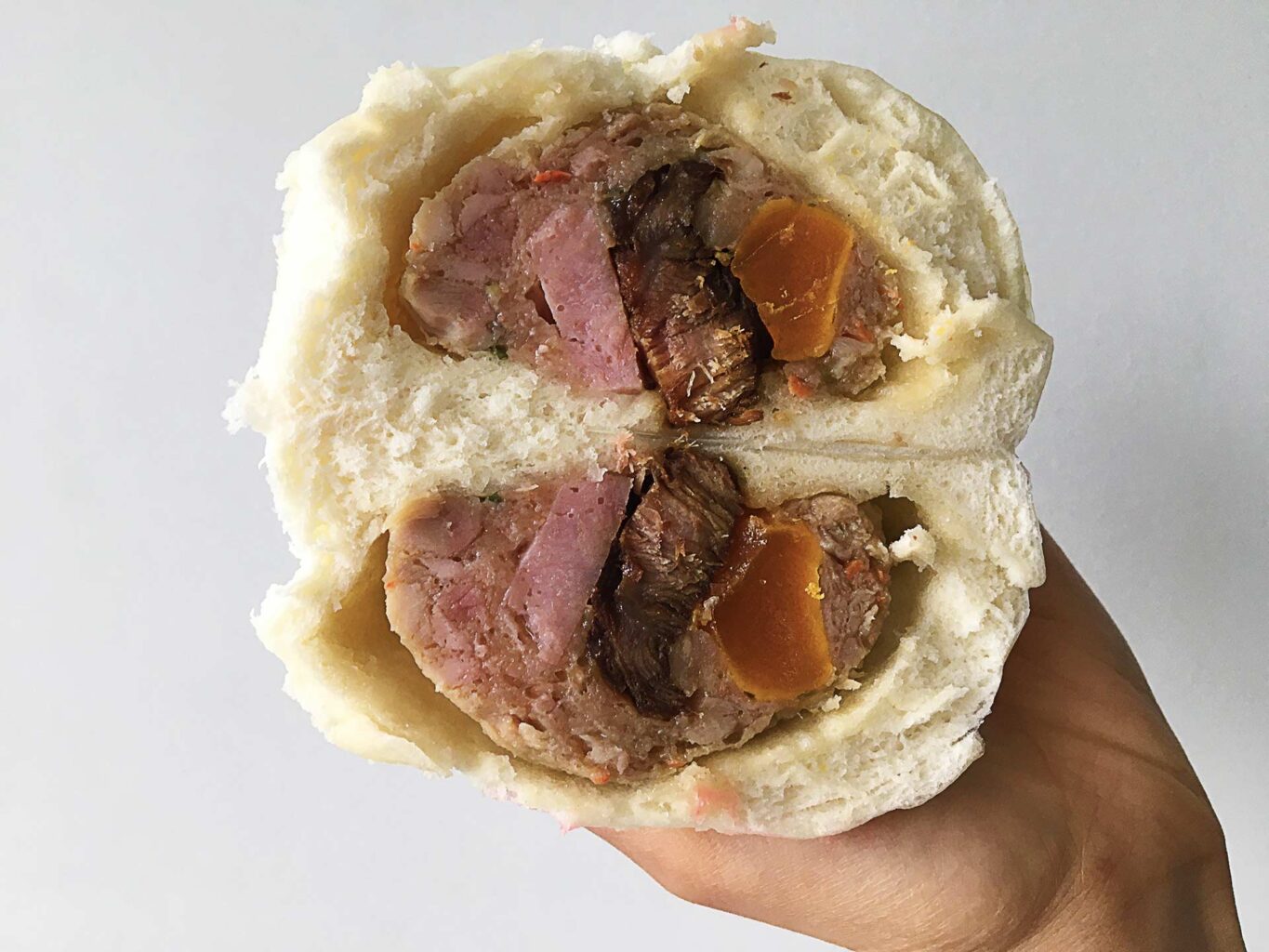 The Bola Bola bun is the priciest at $4.25 but it's worth the extra cents. When you order, the bun is taken fresh from the steamer.
The warm, pillowy white dough is filled with a ground chicken mixture, slice of ham, slice of roast pork, and salted egg yolk.
The juicy ground chicken mixture contains green onions and carrots to add a bit of sweetness. The ham and roast pork provide extra umami and textural contrast. The salted egg yolk offers grit and creaminess. This bun is fun to eat because each bite is different, keeping your taste buds guessing until the end. Grab one to eat right away, or take a box home to enjoy later.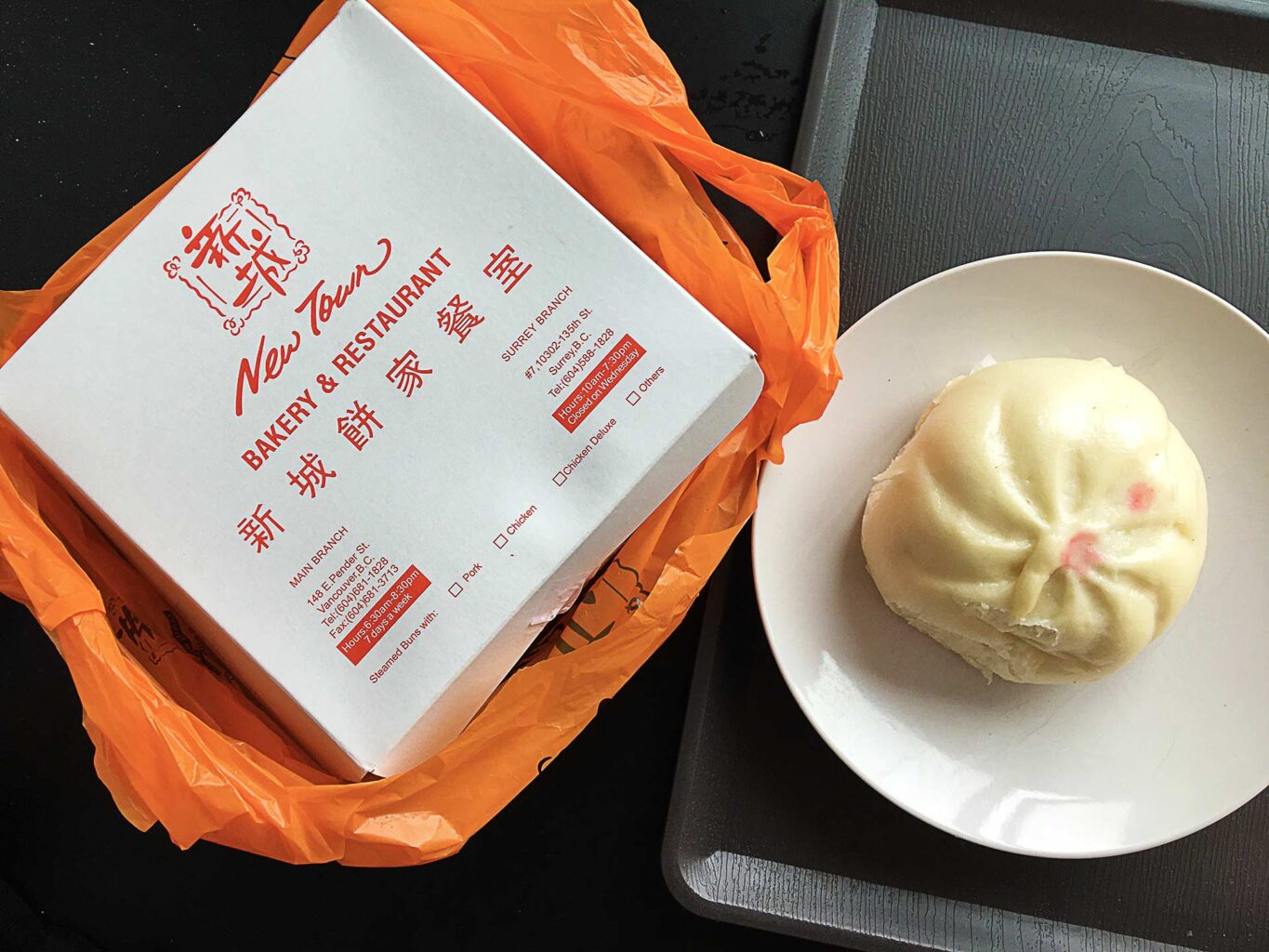 If you're in Chinatown looking for a quick bite, head to New Town Bakery. Grab a Bola Bola bun, and some baked items too. With good food and a long-standing history, this Chinatown institution is well-known for good reason. It's even the setting for a scene in the Netflix movie Always Be My Maybe. So, if you haven't been, check out New Town Bakery—you won't be disappointed.
Restaurant: New Town Bakery & Restaurant
Featured Dish Name: Bola Bola (Chicken Deluxe) Bun
Dish Type: Other Dish
Available For: All Day
Dish Price: $4.25
Flavour Profile: Savoury
Served: Hot
Portion Size: Small
Other Notes: Can purchase freshly steamed or frozen if wanting to take home