Feast Like Lion King with This East African Mixed Platter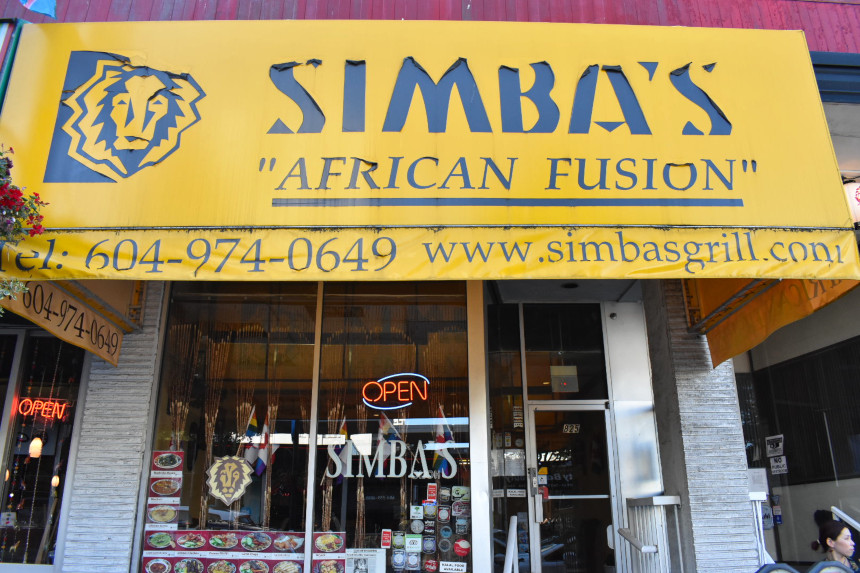 Simba's Grill in Vancouver's West End is a family-run restaurant serving authentic flavours from East Africa. The friendly owner, Simba, moved to Vancouver in 1997 from Nairobi, Kenya, and opened this East African restaurant shortly after. East Africa has a history of being on various trade routes, which you'll see in the cuisine. Curries from Indian influence, halal meats and spices from Arab influences, and spices from Portuguese influence. At Simba's Grill, there's plenty to choose from. But the Mchaguzi wa Chef, or special mixed platter, is the best option to try a bit of everything.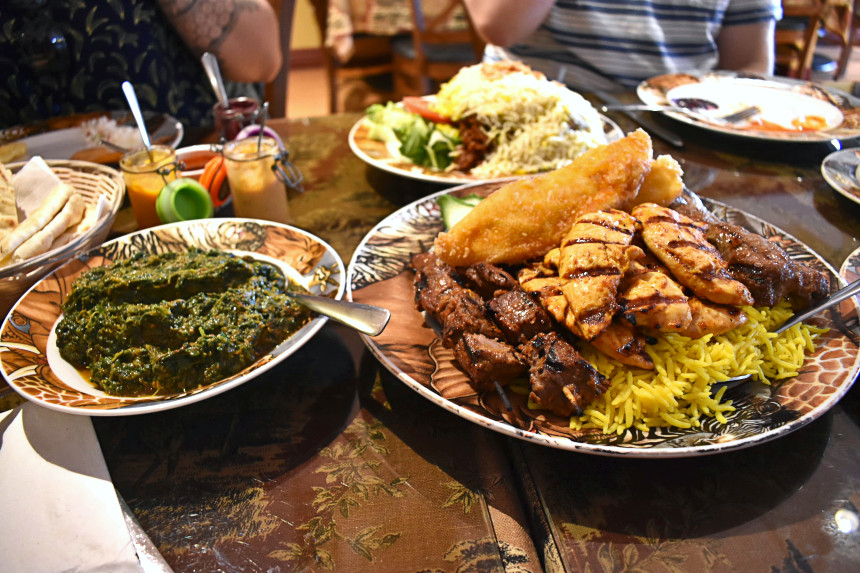 The Mchaguzi wa Chef is an ideal dish to sample an array of East African flavours. This platter is supposedly for two but can comfortably feed three to four. It comes with two pieces of fried fish, two lamb kebabs, two boneless beef cube kebabs, and four pieces of boneless grilled chicken breast. All this meat sits on a large bed of saffron rice with a small salad of lettuce, cucumber, and tomato. On the side, there's also a hefty portion of spinach curry, or machicha, as well as naan bread.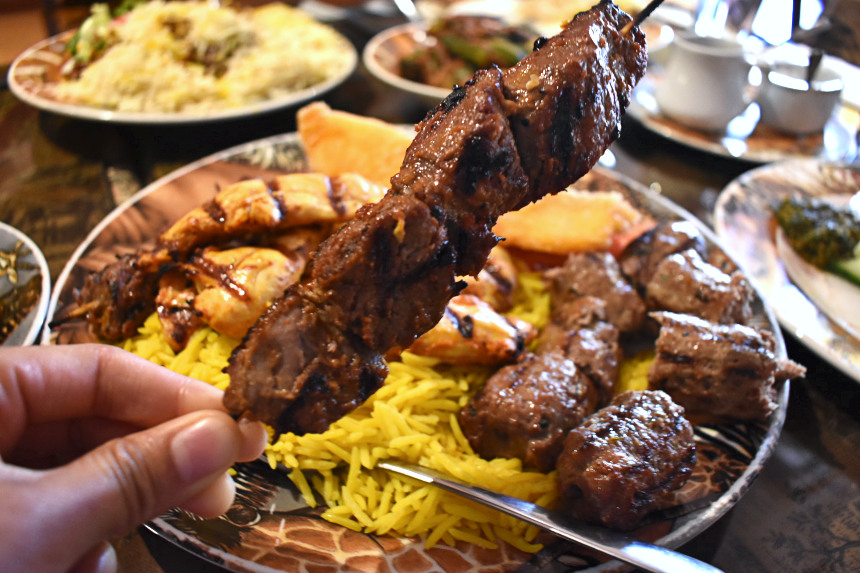 The white fish has a light fried batter that's crisp but not greasy. Inside, the fish is moist and flaky. The lamb kebab is made with minced meat but isn't too gamey.
It's juicy with a nice outer char – just like the beef kebabs, which also have the taste of sweet grilled onions.
he chicken breasts are tender, likely having been brined to achieve this result. The saffron rice is beautifully yellow, while the salad provides needed freshness and crispness. But my favourite part of the platter is the machicha. Its heavenly flavour profile features an acidic but slightly sweet tomato-based sauce, combined with curry spices and earthy spinach. This spinach curry pairs well with both the rice and fresh naan bread.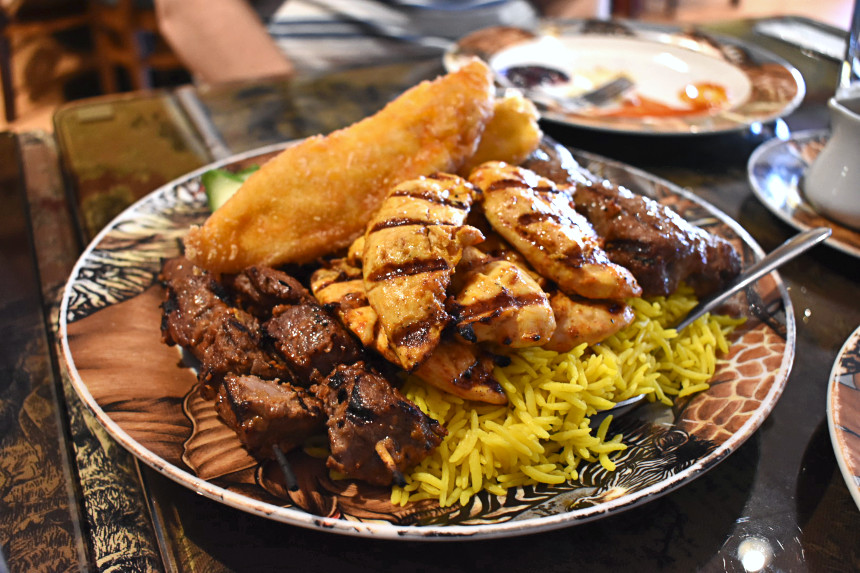 The Mchaguzi wa Chef also comes with a slew of delectable homemade sauces. From cooling yogurt and coconut to spicy sauces made with mango and blueberry, each one provides different flavours with every bite. Exotic yet comforting, Mchaguzi wa Chef is a great way to dine!
Restaurant: Simba's Grill Ltd
Featured Dish Name: Mchaguzi wa Chef
Dish Type: Platter
Available For: All Day
Dish Price: $70.00
Flavour Profile: Exotic Spices
Served: Hot
Portion Size: For Share
Other Notes: Menu states this dish is for 2 people but it can easily serve 3-4.