Take a Trip to Northern Vietnam with this Crab Noodle Soup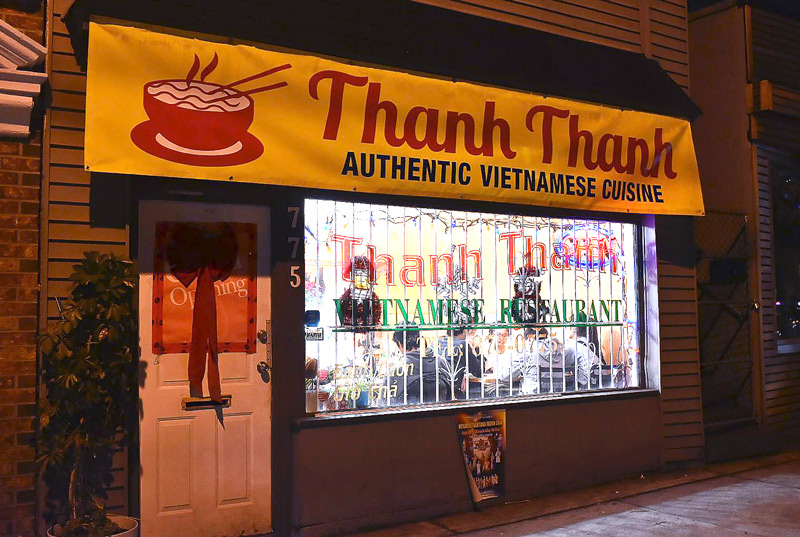 Thanh Thanh offers dishes that no other Vietnamese restaurant in Vancouver has on their menu. Specializing in Northern Vietnamese cuisine, they have a lot more to offer than just pho (though they also have this!). I highly recommend trying their Bánh Ða Ðó Chả Lá Lốt (Crab Style Noodle Soup).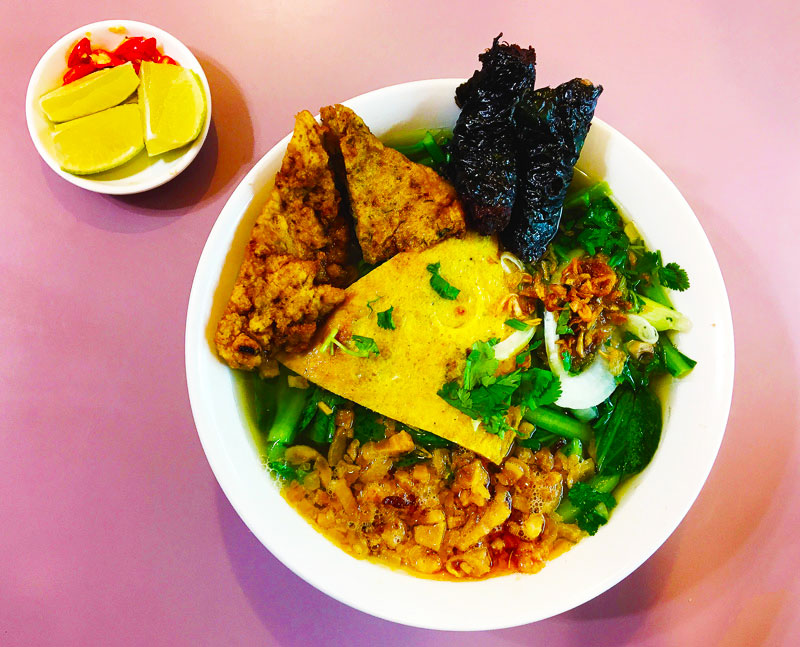 Bánh Ða Ðó Chả Lá Lốt is a regional dish native to Hai Phong in northeastern Vietnam, not too far from the infamous Ha Long Bay. Its noodles, bánh đa, are a unique and key characteristic of the dish. Unlike the noodles found in pho, these flat rice noodles are broader and more reddish-brown in colour. They're also chewier with a stronger aroma of rice, as they're made from whole-grain brown/red rice. It was my first trying this type of noodles and Thanh Thanh's were delicious. I'm not sure if they're homemade but the chewiness and rice aroma sold me.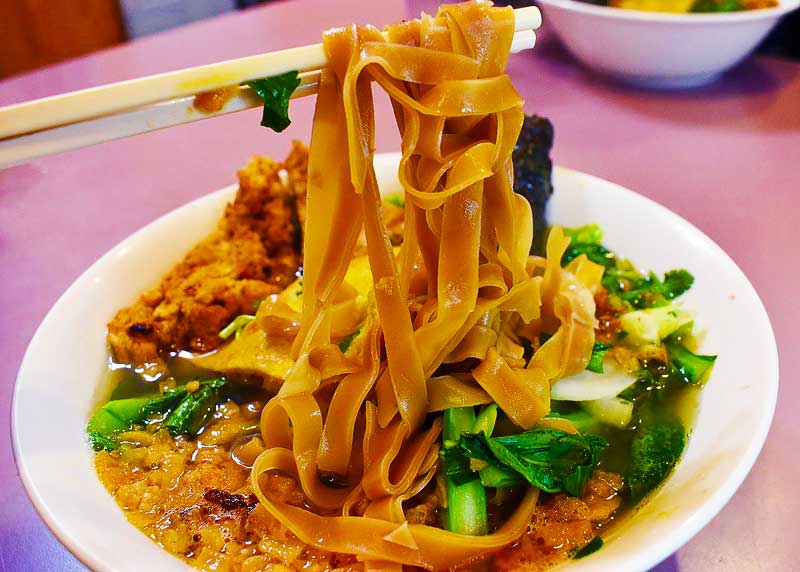 In the crab noodle soup, the broth and toppings were just as outstanding and really complemented the noodles. The clear, slightly yellowed crab-based broth was flavourful without being fishy. The rice noodles absorbed the flavour of the soup yet still remained chewy after being in the broth for several minutes.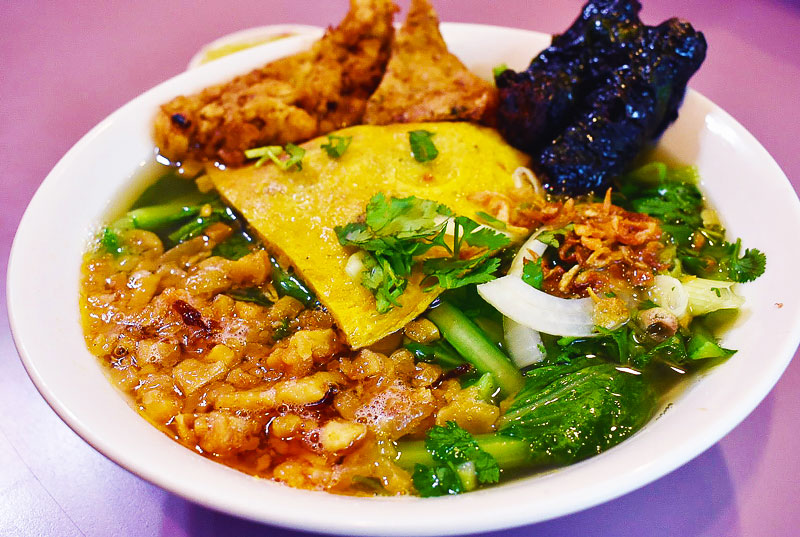 The crab noodle soup's toppings included fish cakes with dill, bò lá lốt (betel leaf wrapped beef), egg omelet, green vegetables, fried shallots, onion, cilantro, and I believe fried pork skin pieces.
A flawless melding of land and sea flavours came together.
Soothing crab broth, pleasantly spongy fish cakes, chewy omelet, charred ground beef, pork skin, and herbaceous greens. Lime and chili came on the side to add a different dimension of flavour. I put them in the crab noodle soup halfway through to change up the taste. They brought a slight acidity and spice to the soup.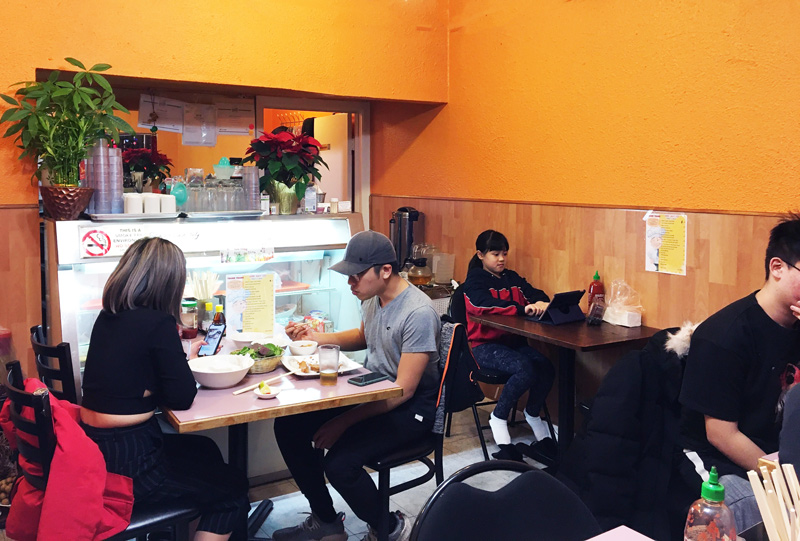 Besides being spectacular in taste, the crab noodle soup at Thanh Thanh is quite filling and nourishing. There's a good amount of protein, vegetables, and carbs in one bowl – so you can't go wrong. And though Thanh Thanh might not look like much from the outside, it's a no-frills hidden gem that does Northern Vietnamese food right.
Restaurant: Thanh Thanh
Featured Dish Name: Bánh Ða Ðó Chả Lá Lốt (Crab Style Noodle Soup)
Dish Type: Noodles
Available For: All Day
Dish Price: $15.00
Flavour Profile: Savoury
Served: Hot
Portion Size: Large