Bask in the Glory of this Basque Cheesecake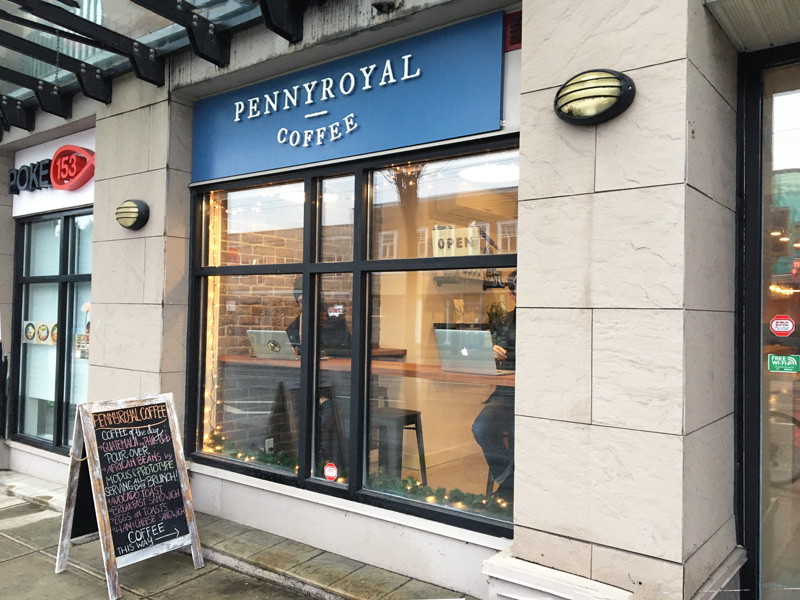 Pennyroyal Coffee is an East Van café is run by couple Cynthia and Max. The two originally ran a coffee shop in Jakarta, Indonesia, a few years ago and later decided to open up shop in Vancouver. Here, they pride themselves on showcasing Indonesian coffee. But besides the coffee, you shouldn't pass up the French-style desserts made by Cynthia, who's trained in making French pastries. In particular, Pennyroyal's Basque Cheesecake is to die for.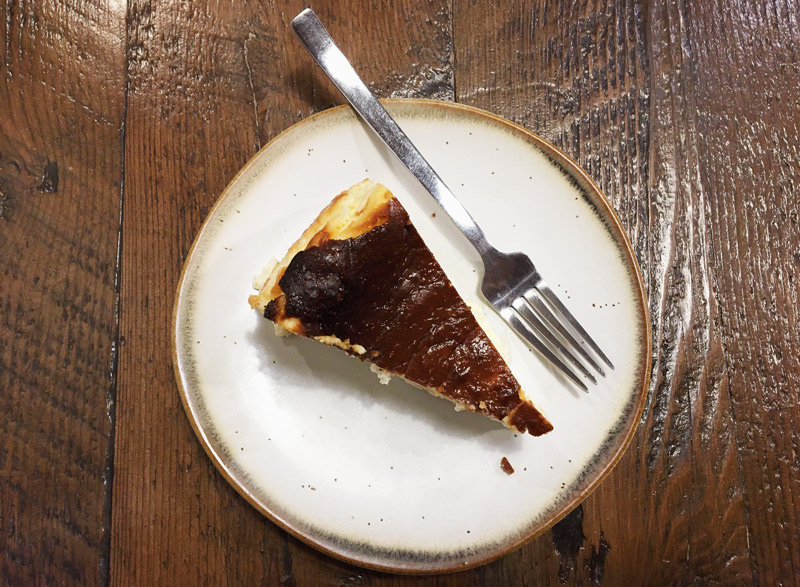 Basque Cheesecake originates from the Basque region in Southern France and Northern Spain, an area characterized by its own culture, traditions, and cuisine. The Basque Cheesecake is notably rustic and crustless. It also features a "burnt" top and slightly oozy centre. The "burnt" top isn't really burnt. It refers more to a caramelization that results from using a hotter oven. This caramelized top really complements the creamy inside.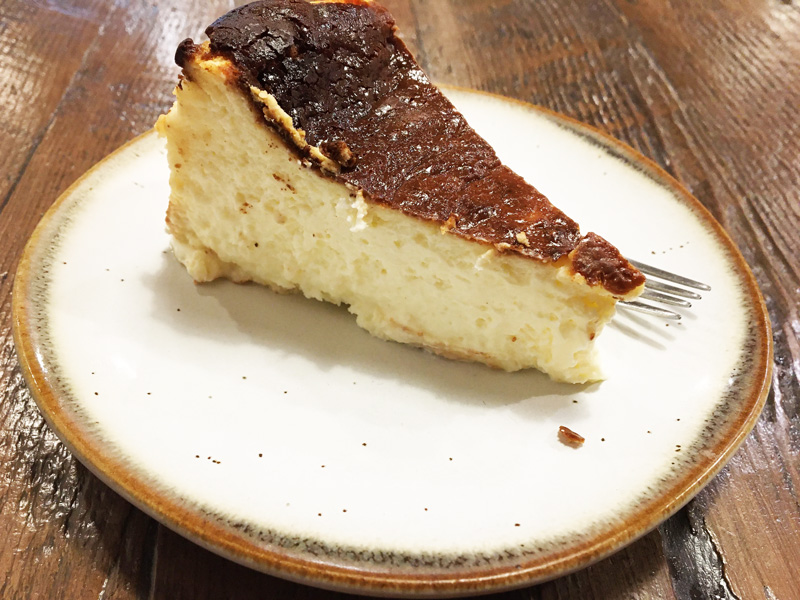 Pennyroyal Coffee's version of the Basque Cheesecake nails it. It has a nice browned top that tastes caramelized and far from burnt. It makes you forget that there isn't a crust.
Unlike a typical North American cheesecake, the inside is slightly less baked and set, making it melt-in-your-mouth creamy.
As a result, this cheesecake is lighter – and easy to inhale in one go. Cynthia also does a perfect job of not making it too sweet.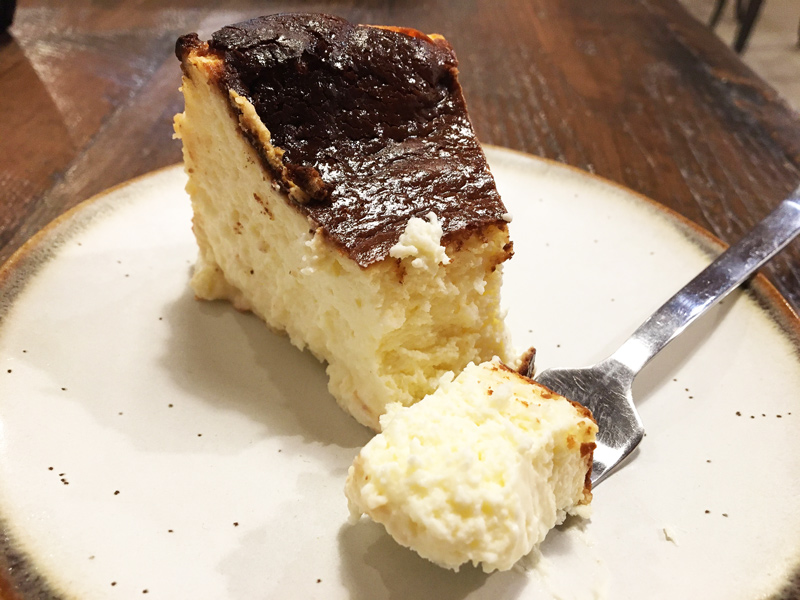 The café itself is comforting. It's modern yet rustic and cozy, with wooden accents and pops of white, orange, and navy. Bar seats and a few tables, including a larger communal one, make it a great place to work or sit back and enjoy a coffee with a friend. And keep your eye out for their sign with the sketched dog – it's absolutely adorable.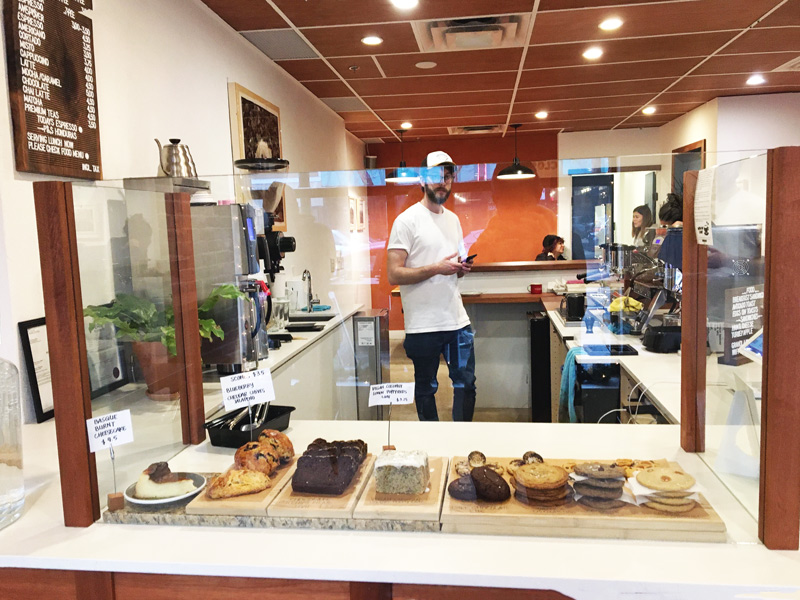 With so many great cafés in Vancouver, it can be hard to stand out. Pennyroyal definitely makes itself memorable with its fabulous Indonesian coffee and of course, its Basque Cheesecake. I'll definitely be back for more.
Restaurant: Pennyroyal Coffee
Featured Dish Name: Basque Cheesecake
Dish Type: Cake
Available For: All Day
Dish Price: $4.50
Flavour Profile: Sweet
Served: Cold
Portion Size: Small