Chả Cá: The Vietnamese Fish Dish That's a Sea of Colours
When I travelled to Hanoi in Northern Vietnam a few years ago, I had a life-changing fish dish that I was never able to experience again – until now. Lucky for me, Mr Red Café offers Chả Cá Hà Nội, which elicited wonderful memories of the original version I had in Vietnam.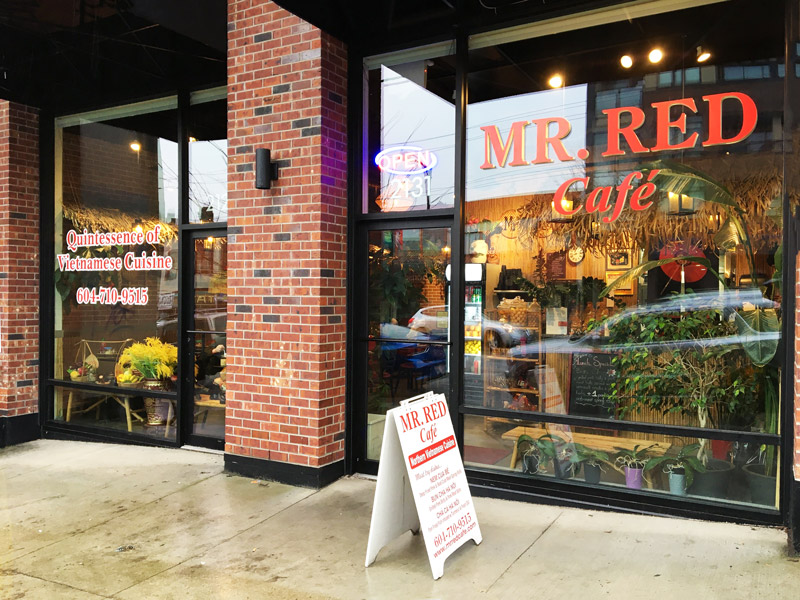 Chả Cá Hà Nội was first made about 130 years ago by a local family in Hanoi. Supposedly, they served this dish to troops when the French ruled over Vietnam. They then opened up their own restaurant calledChả Cá Lã Vọng, the place I first tasted the dish. This dish consists of seared fish marinated in turmeric, served with fresh herbs and vermicelli noodles.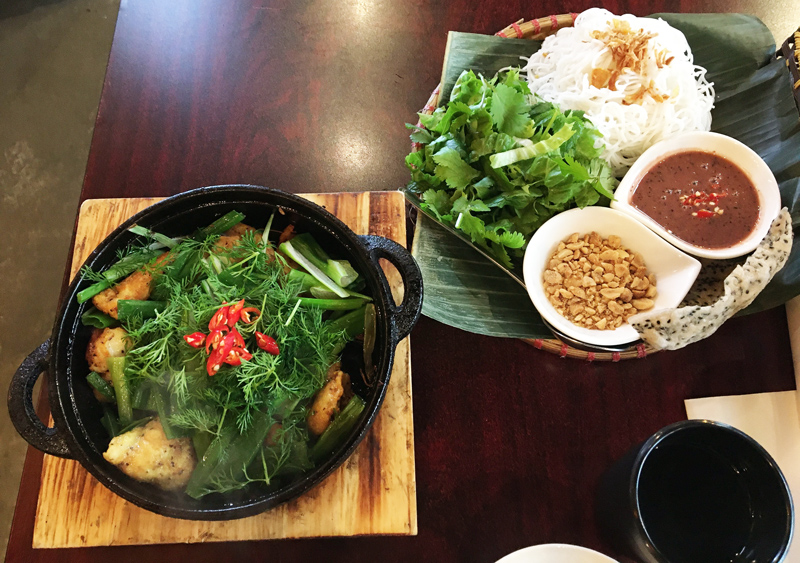 The key to Chả Cá is the aromatic mixture of turmeric, dill, shallots, and green onions. The exact mixture varies slightly but these ingredients are a must. Mr Red Café also uses bird's eye chili, which adds some heat. While it's common to use catfish or snakehead fish in Vietnam, other white fishes can be used instead. At Mr Red Café, they use basa that's dyed a beautiful yellow colour from the turmeric. Served on a hot skillet, the fish comes with a side of cilantro, mint, and other herbs, as well as fresh vermicelli noodles, peanuts, and a spicy, fermented shrimp paste sauce.
It's a stunning colourful dish thanks to the yellow fish, green herbs, red chili, and white noodles.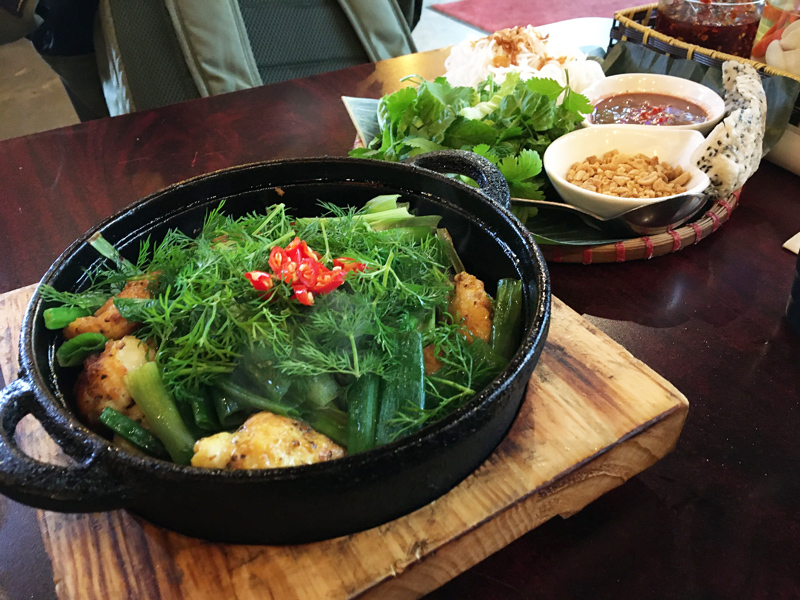 I combine a bit of each ingredient into my own bowl and add a small amount of the potent shrimp sauce. The fish is flaky with a nice char from the skillet. The underlying earthy turmeric flavour allows the spicy chili, green onion, fresh dill, and other herbs to shine. The fermented shrimp sauce adds salt, umami, and tang. The plain vermicelli soaks up all the flavours and provides a chewy base for the fish. The flavours are complex and I'm happy that it's reminiscent of what I ate in Hanoi. With the Chả Cá being so good, I'll have to try Mr Red Cafe's other dishes soon!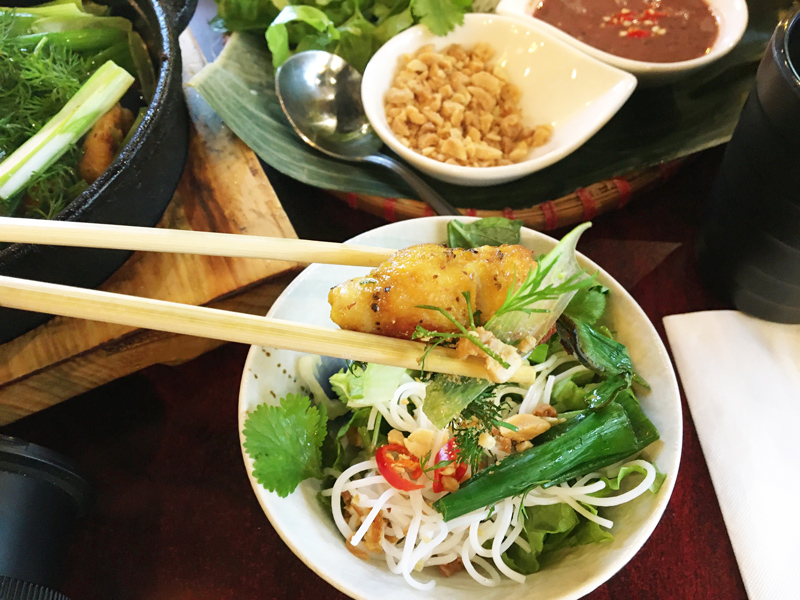 Restaurant: Mr Red Cafe
Featured Dish Name: Chả Cá Hà Nội
Dish Type: Fish
Available For: All Day
Dish Price: $17.00
Flavour Profile: Exotic Spices
Served: Hot
Portion Size: Large