The Mixed Meat Platter that's a Carnivore's Dream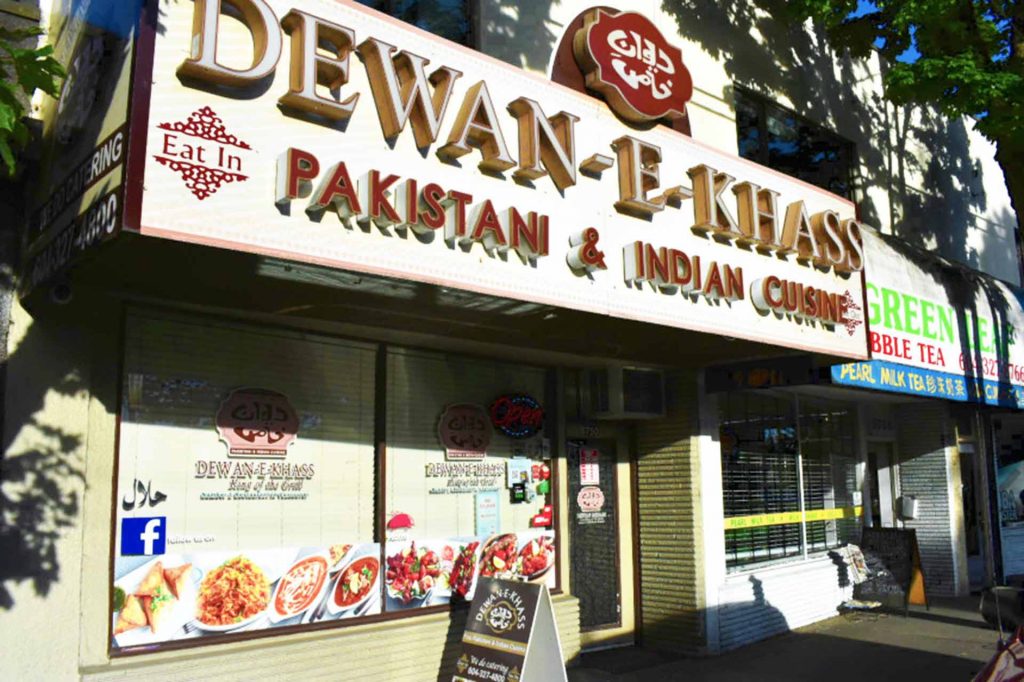 On a sunny Saturday evening, we walked into Dewan-E-Khass. Located on the corner of Fraser and 41st, it's an intimate, unassuming halal-certified Pakistani/Indian restaurant. We were greeted immediately and given a choice of where to sit. Though only few seats were taken, only a handful of tables and booths remained, with seats almost knocking against each other. To quell our indecisiveness and try a bit of everything, we ordered the Dewan Grill Mix Combo. This mixed meat platter featured lamb kabab, chicken kabab, chicken tikka, and beef boti, all grilled and served on a sizzling plate.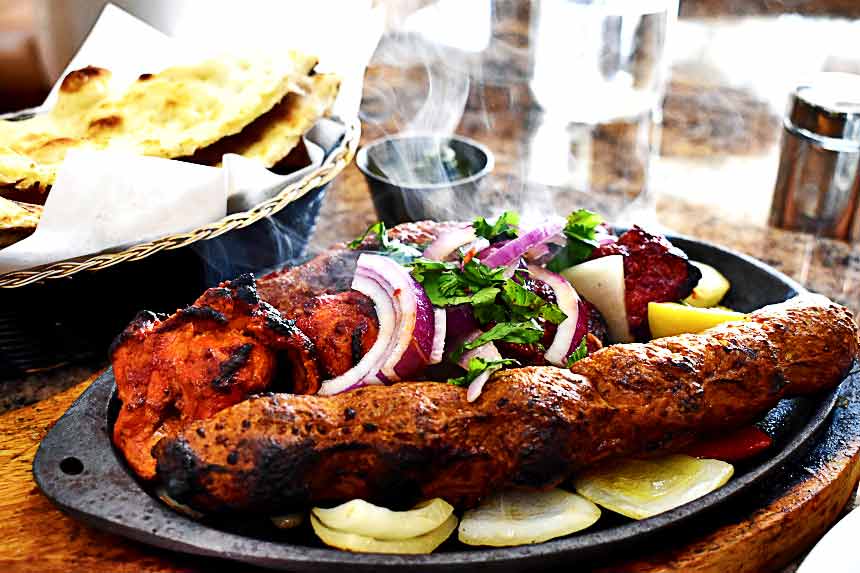 After 15 to 20 mins, we could hear the faint sound of sizzle, growing louder as the dish approached. Suddenly, a cloud of smoke greeted us as the hefty plate was put on the table. Shortly after, the scent of complex spices and herbs like cumin, coriander, and onion punched us in the nose and fully captured our attention.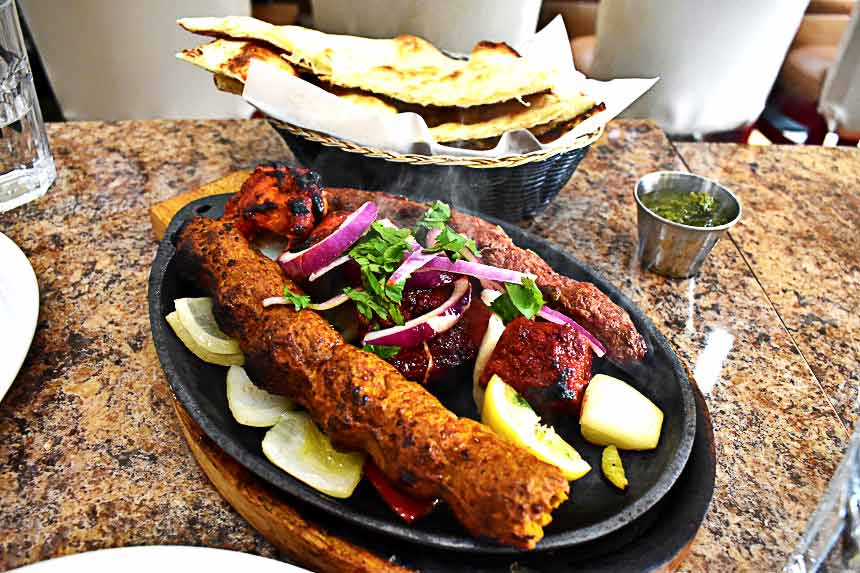 I was already salivating and ready to plunge my fork into the plump pieces of meat when the waiter plunked down a basket of naan bread. I had forgotten we had chosen naan to accompany this mixed meat platter.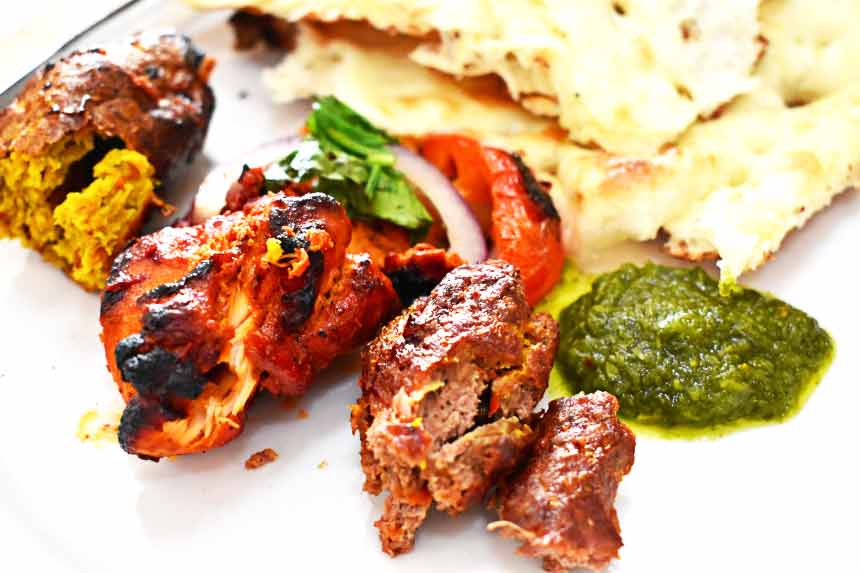 Finally, I bit into one of the ground meat kababs.
First, the kiss of char hit my tongue, followed by hints of onion, bell pepper, and spices.
The chicken kabab, more yellow in colour, had an extra kick of turmeric. The lamb kabab was earthier than the chicken but didn't taste gamey. With a similar spice profile, the chicken tikka was moist despite being breast meat.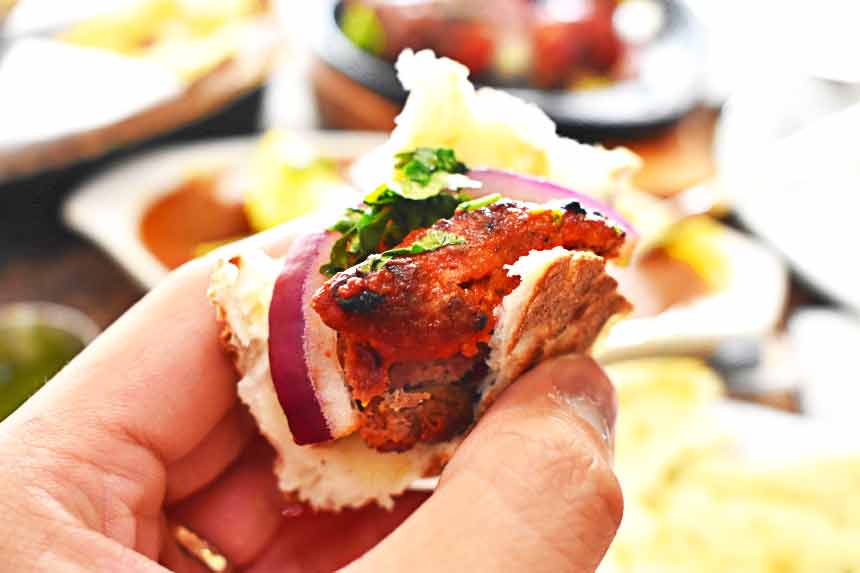 Finally, the boneless beef boti was aromatic, chewy, and slightly spicier than the rest. Served on the side, a mint and herb chutney offered a pack of freshness to beautifully complement the meat. And let's not forget the naan. Warm and pillowy, the naan balanced the powerful spices from each of the mixed meats in the Dewan Grill Mix Combo.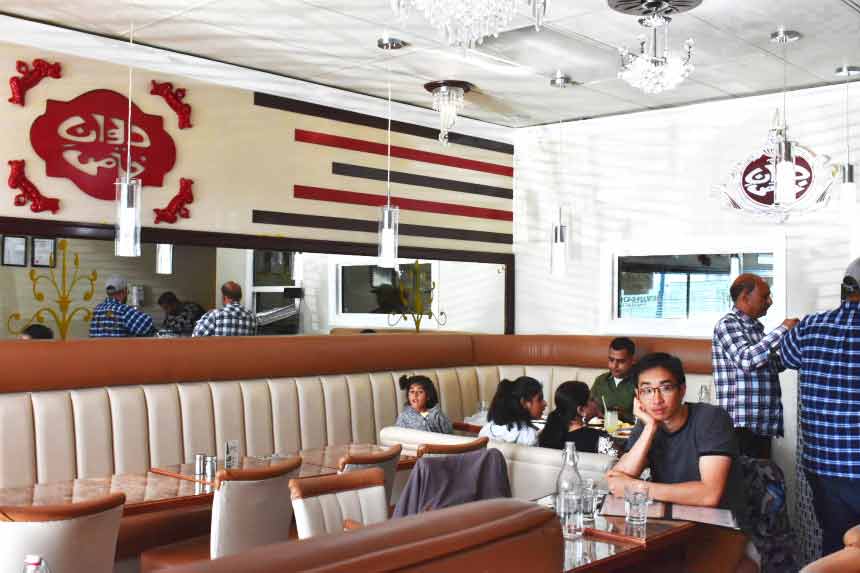 At this point, Dewan-E-Khass was noticeably busier and livelier. The fragrance from other tables' dishes wafted together in the air as we finished off a wonderful meal. We were already thinking about what to order next time.
Restaurant: Dewan-E-Khass
Featured Dish Name: Dewan Grill Mix Combo
Dish Type: Platter
Available For: All Day
Dish Price: $16.95
Flavour Profile: Exotic Spices
Served: Hot
Portion Size: For Share
Other Notes: Perfect sampler plate of a few of their menu items