Have a Taste of Hawaii with the Oahu Big Flat Pancake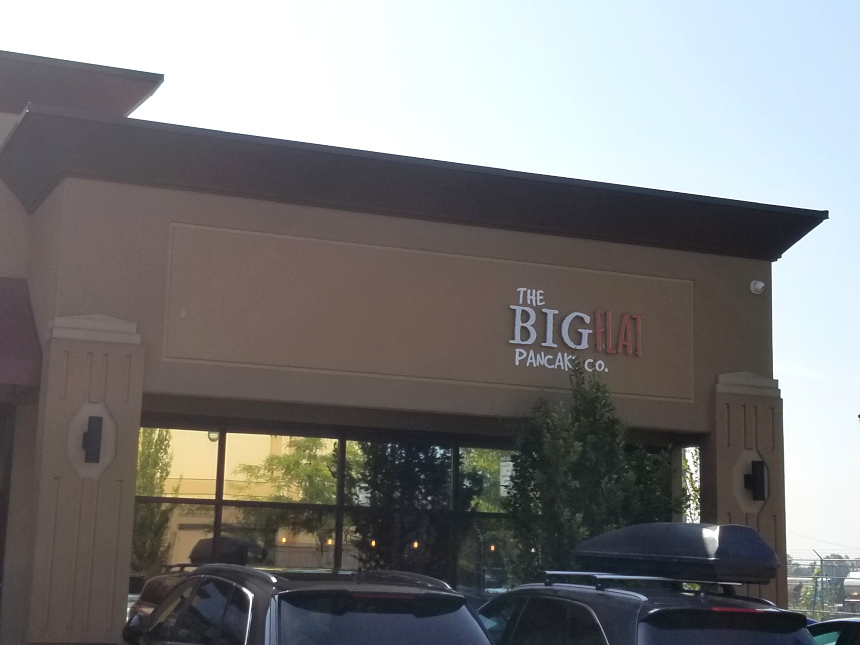 When you're in the suburbs and craving breakfast, where do you go? In Port Coquitlam you'll find standard chains like White Spot and De Dutch. But, tucked away in the corner of an outdoor mall, you'll find a hidden gem pancake restaurant that beats any chain restaurant. The Big Flat Pancake on the Oxford Connector excels at signature pancakes. With no shortage of sweet and savoury flavours, it can be hard to choose. But first, try the signature Oahu Big Flat Pancake.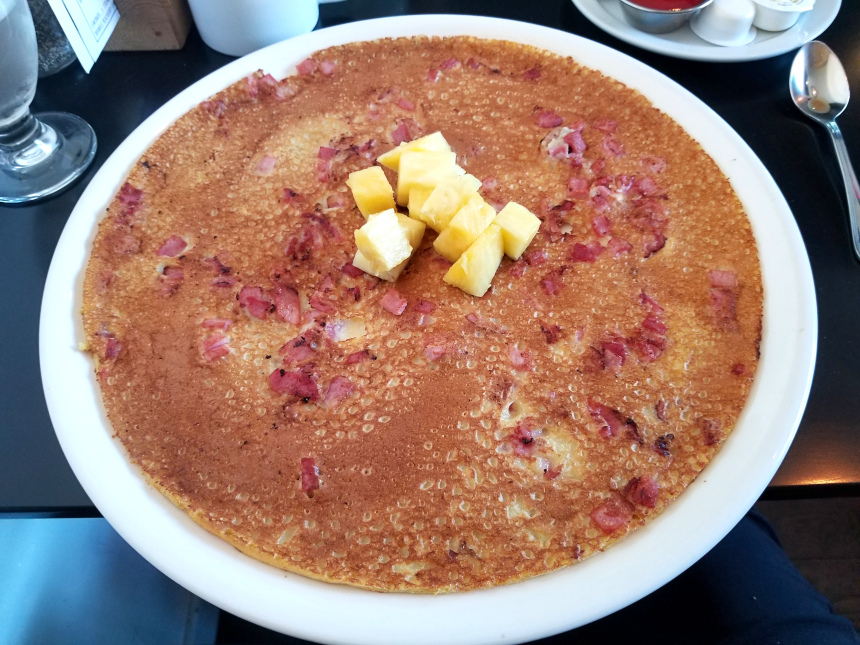 Unlike traditional fluffy North American pancakes, Big Flat's pancakes are more like thin Dutch-style pancakes. The Oahu pancake was a perfect choice for me because it satisfied both my sweet and savoury cravings. The size of an extra-large dinner plate, the pancake was thin but still soft and fluffy with a hint of sweetness. Cooked in with the batter were small chunks of back bacon and country ham that gave the pancake a fatty, salty flavour. The country ham also had its own subtle sweetness. Paired with the maple syrup, it tasted like honey ham in a pancake.
Fresh pineapple added a tropical twist and additional sweetness. Juicy and crunchy, this fruit gave the pancake added freshness.
The combination of pineapple, bacon, and ham was like having a taste of Hawaii for breakfast.
The large portion was more than enough to satisfy even the hungriest appetite, and I even had leftovers to pack up.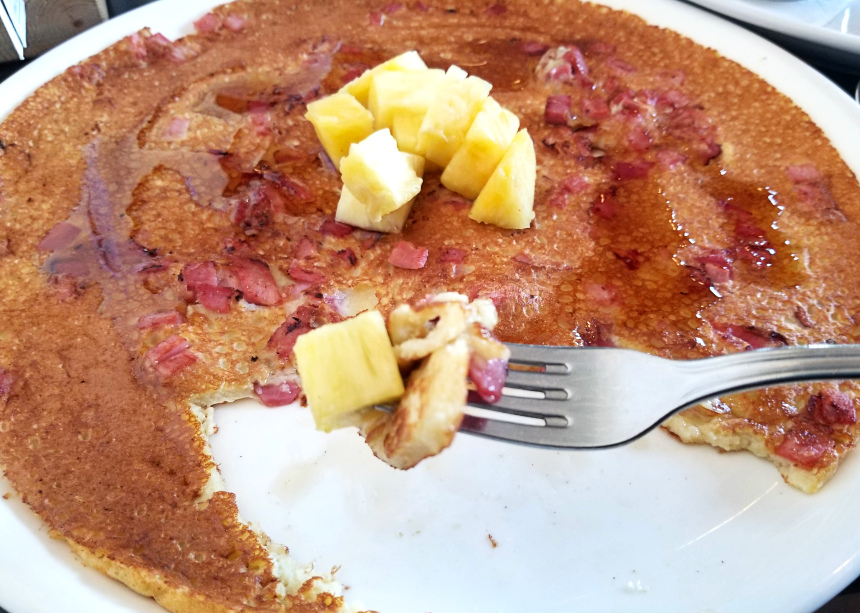 The Big Flat Pancake serves brunch every day from 8am to 2:30pm. Their menu has nearly a dozen flavours for big flat pancakes alone, but they also serve waffles, eggs, and sandwiches. And to go with your brunch, you can have everything from coffee or tea to mimosas and Caesars. While the restaurant can comfortably fit 60 people, I'd recommend going early – especially if you're a big group on the weekend. But to help you keep track of wait times, there's a self-serve chalkboard up front. Kids' menus and colouring pages also make the Big Flat Pancake family-friendly.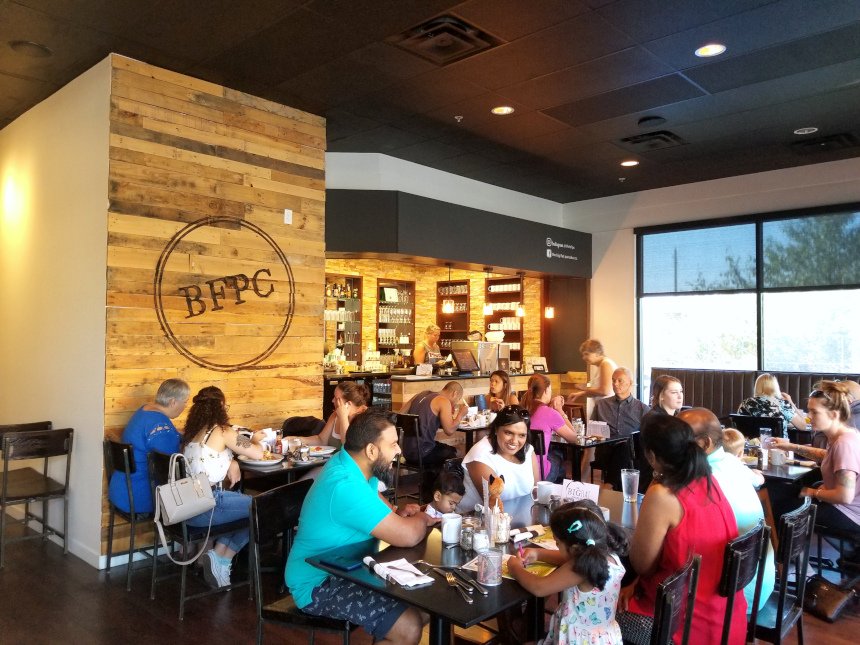 When you're craving pancakes and you don't know where to go, skip the chain restaurants and head to The Big Flat Pancake. You won't regret it!
Restaurant: The Big Flat Pancake
Featured Dish Name: Oahu Big Flat Pancake
Dish Type: Pancake/Waffle/Crepe
Available For: Brunch
Dish Price: $15.00
Flavour Profile: Sweet
Served: Hot
Portion Size: Large