Five's Whole Dungeness Crab Feast is as Fresh as it Gets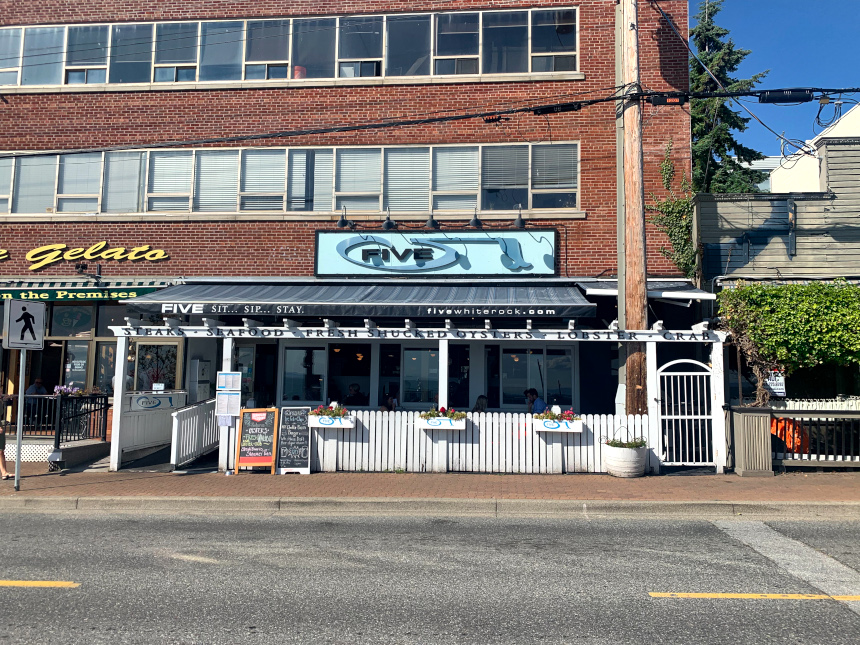 There's just something about sitting by the ocean, breathing in the salty sea breeze, and snacking on briny shellfish. You can get this chill West Coast vibe anytime you drop by FIVE in White Rock and order their live Dungeness crab!
Surrounded by clusters of restaurants and shops, FIVE sits along White Rock's famous sandy shoreline. Inside, black and white linen, large windows with gorgeous ocean views, hardwood floors, and nautical décor line the beachy interior.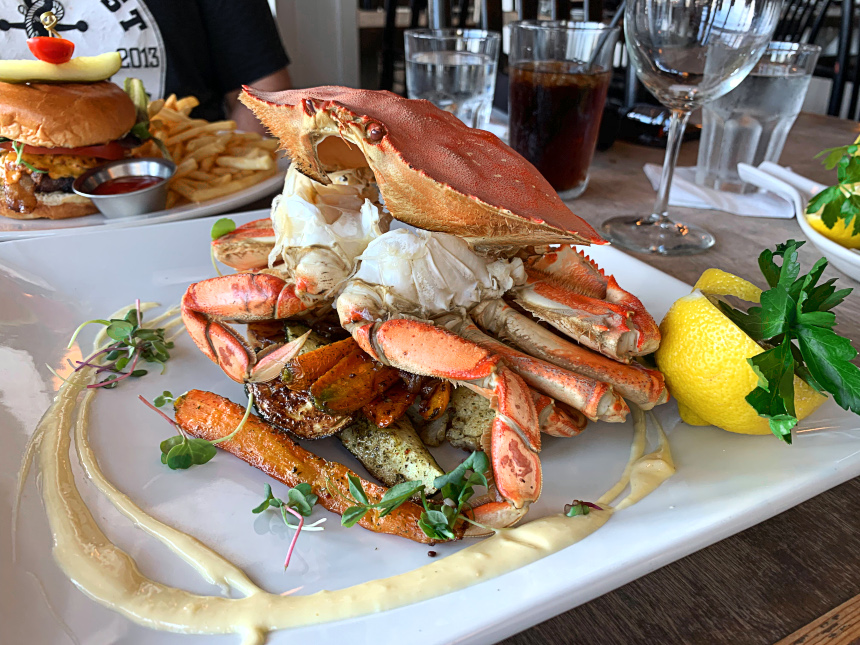 While we waited for our Dungeness crab, we snacked on oysters and sipped on Pinot Blanc. Live crabs and lobsters come from the salt water tanks at Five, which guarantees your shellfish is fresh and packed to the brim with meat!
FIVE's crab came out beautifully presented, resting on top of root vegetables sautéed with delicious caramelized onions. A swirl of creamy sauce surrounded it all. Our server placed a bowl of clarified butter and damp hand towels on the side while we began cracking claws.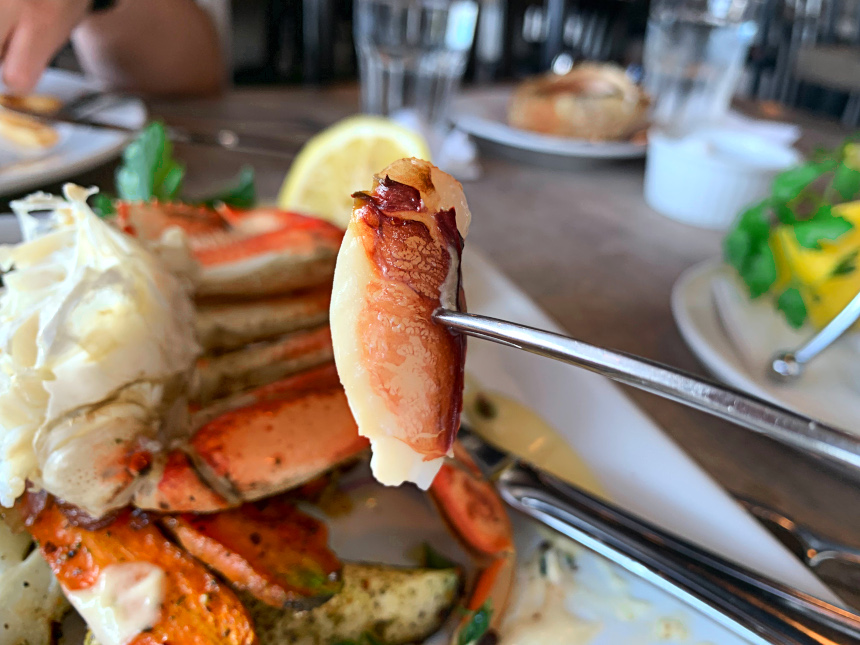 We pulled the sweet, succulent meat from the shells while we admired the ocean views. As always, our crab didn't give up its treasures easily. Picking the meat from the shells was time consuming, but well worth the effort! After all, some of the best flavours that the sea has to offer are found inside a crab's rugged exterior!
While crab legs are often considered the hero of a dish, it's important not to overlook the body! I was able to pull out large nuggets of flakey white meat with a quick crack of the interior shell.
Dungeness crab meat has a flavour so delectable that you don't need anything else besides a quick dip in warm butter. The delicate meat melted in my mouth as soon as I took a bite.
The vegetables and caramelized onion were a delicious complement to the briny crab. They had a rich, deep flavour, almost similar to beef broth. After a quick dredge through the cream sauce, they were the ideal taste and texture to round off the salty crab!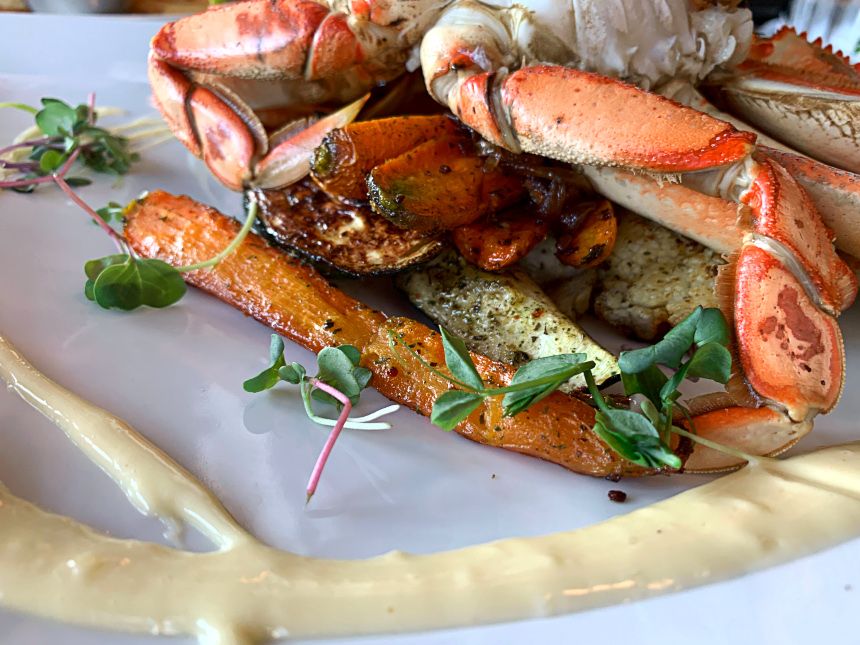 Five's Dungeness crab meal is gorgeously plated, utterly luxurious, and a must-have West Coast experience.
Restaurant: FIVE
Featured Dish Name: Live Dungeness Crab
Dish Type: Shellfish
Available For: All Day
Dish Price: $53.00 (Market Price)
Flavour Profile: Savoury
Served: Hot
Portion Size: Large