Why the Bonus Cookie is the King of All Cookies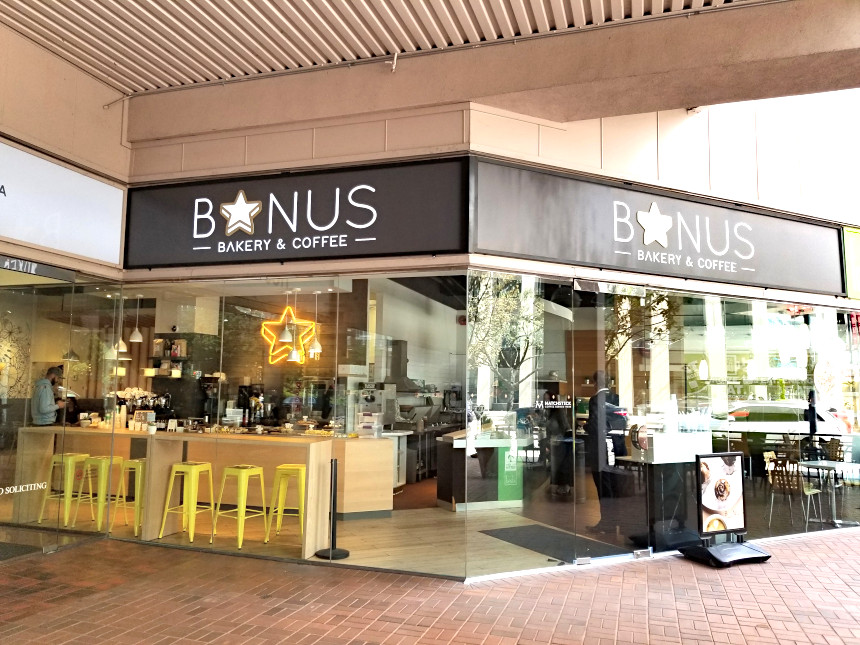 When did the famous Milk Bar bakery secretly open a location in Vancouver? Jokes aside – how is Bonus Bakery still a secret? Hidden on the corner of West Georgia and Bute in Coal Harbour, Bonus Bakery shines with its bright yellow star. Among chic restaurants and fancy hotels, this hidden gem brings sweet vegan treats to the Coal Harbour crowd. Open since December 2018, Bonus Bakery offers an array of plant-based goodies and pastries. But none are more iconic than their signature Bonus Cookie.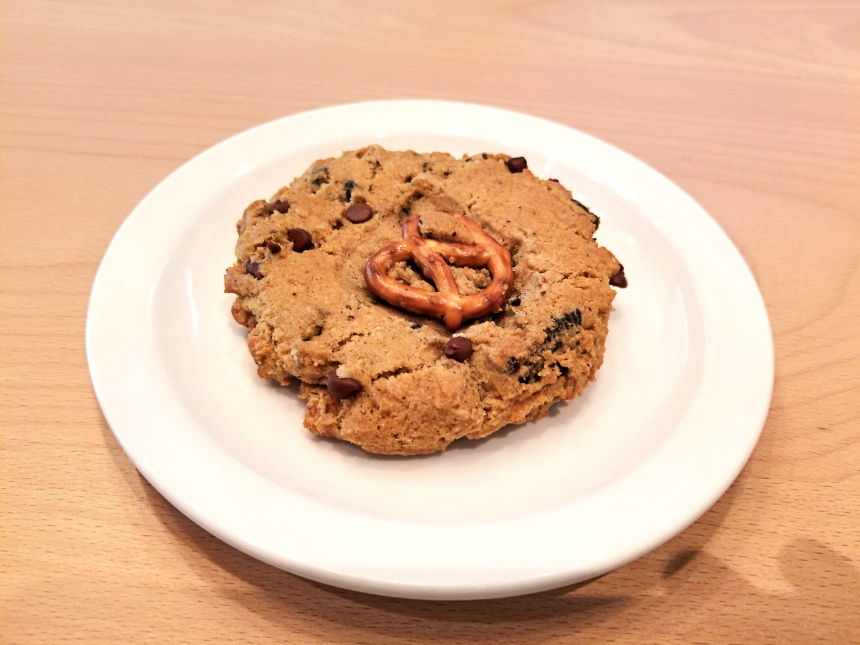 Inspired by Milk Bar's famous Compost Cookie, the plant-based Bonus Cookie is packed with complementary textures. The bakery's namesake cookie, the Bonus Cookie is made with cornflakes, ground Oreos, chocolate chips, mini pretzels, and vegan marshmallows. Baked fresh every day in-house, each Bonus Cookie is both soft and crunchy at the same time. The cornflakes and ground Oreos keep the batter soft, even hours out of the oven. Mini pretzels give the cookie extra crunch. And the chocolate chips? They add the right amount of sweetness.
But, the winning ingredient in the plant-based Bonus Cookie is the vegan mini marshmallows. Made with cassava syrup, these sweet marshmallows make the cookie chewy and help keep it tender.
The marshmallows are a hidden surprise, buried under a mini pretzel. The balance of ingredients in Bonus Bakery's Bonus Cookie will be a hit with any cookie lover.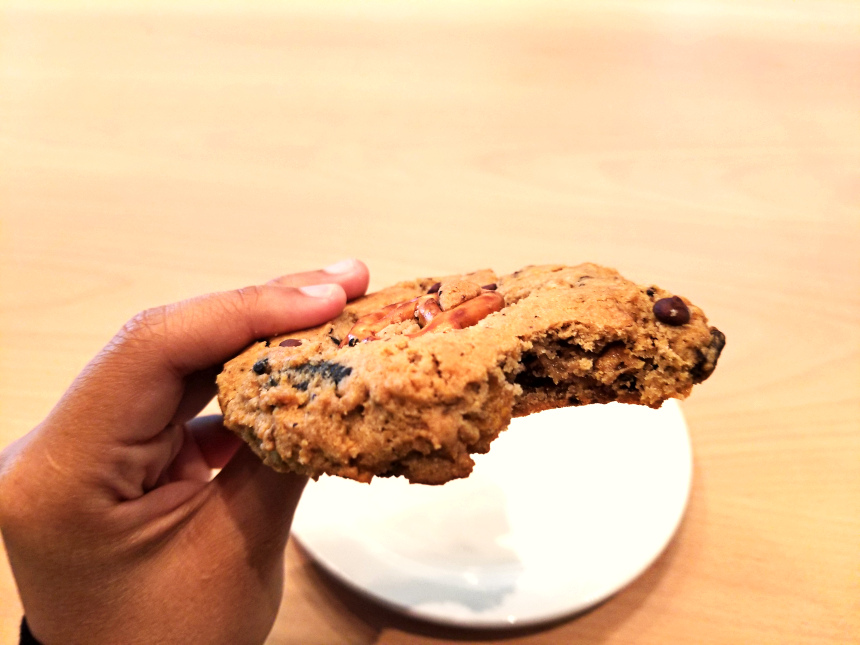 Bonus Bakery takes up half of a Freshii location. It's also co-owned by one of Freshii's marketing and sales guys, Pierre Tanguy. Inside, photos of pastries, intricate artwork, and sunny yellow paint and furniture give the bakery a bright, cozy feel. A long table in the centre and more in the back offer seating for up to 20 – perfect for a coffee date with friends or a quick breakfast run in the morning. No matter why you're in Coal Harbour next, don't forget to grab a Bonus Cookie from Bonus Bakery. You won't regret it, I promise.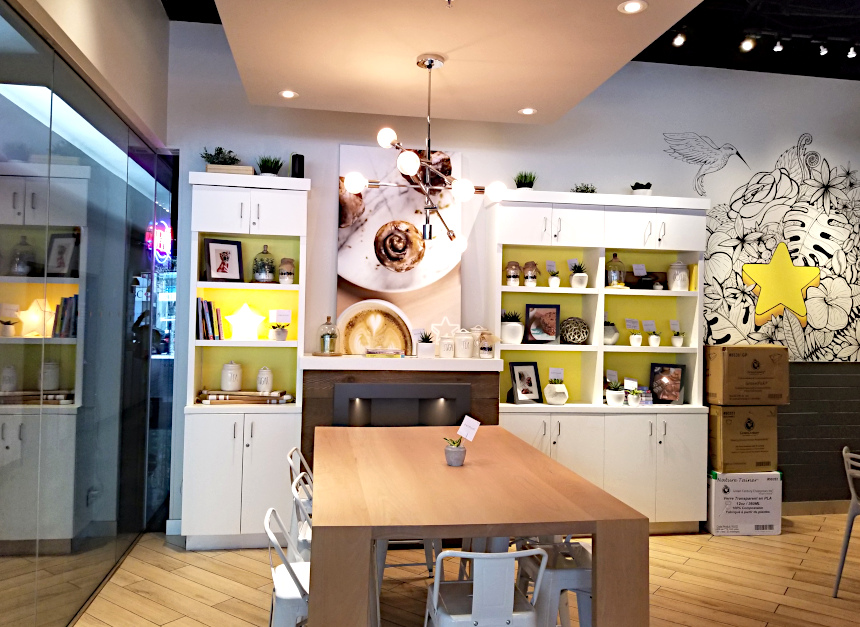 Restaurant: Bonus Bakery
Featured Dish Name: Bonus Cookie
Dish Type: Cookie/Pastry
Available For: All Day
Dish Price: $3.15
Flavour Profile: Sweet
Served: Cold
Portion Size: Small
Other Notes: Vegan