There's Something Special About this Chow Mein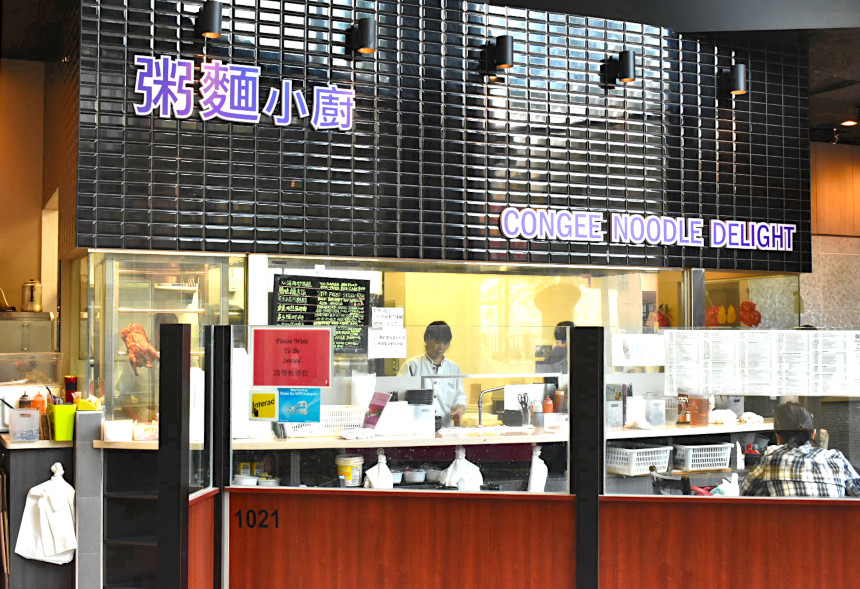 Congee Noodle Delight is usually packed on weekends around lunch with lineups of people inside International Village Mall. To avoid the crowds, we went in the early evening on a weekday and got a table right away. The comprehensive menu made it difficult to choose what to order, but the House Special Chow Mein caught our eye – and later our stomachs.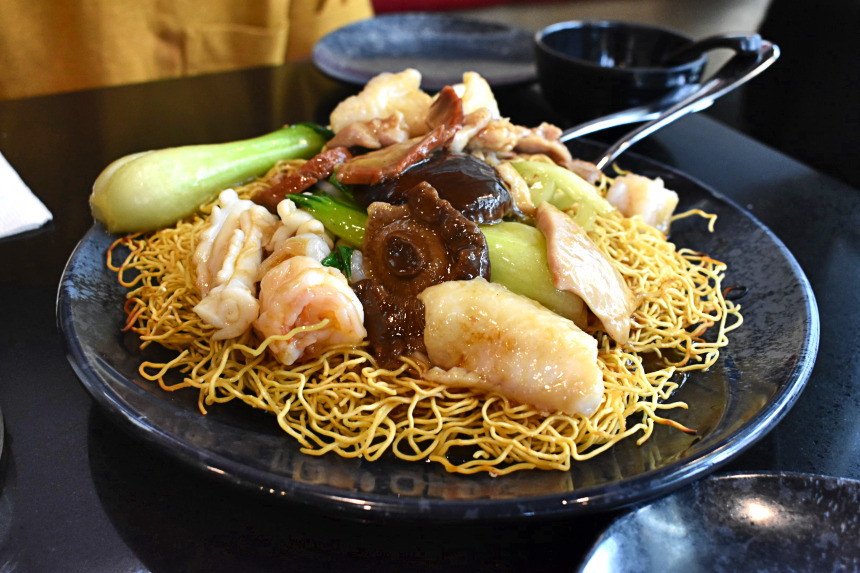 As with many casual Chinese restaurants, the service at Congee Noodle Delight was quick. Before we knew it, we received a large, unassuming plate of chow mein. Crispy, thin yellow noodles sat on the bottom, with a mixture of seafood, chicken, pork, and vegetables nestled on top. An inviting aroma of soy sauce, oyster sauce, and garlic came from a glistening brown sauce that coated this mixture of protein and vegetables. Using a fork and spoon to serve myself a portion, I could tell there were softer noodles underneath that had absorbed some steam and sauce.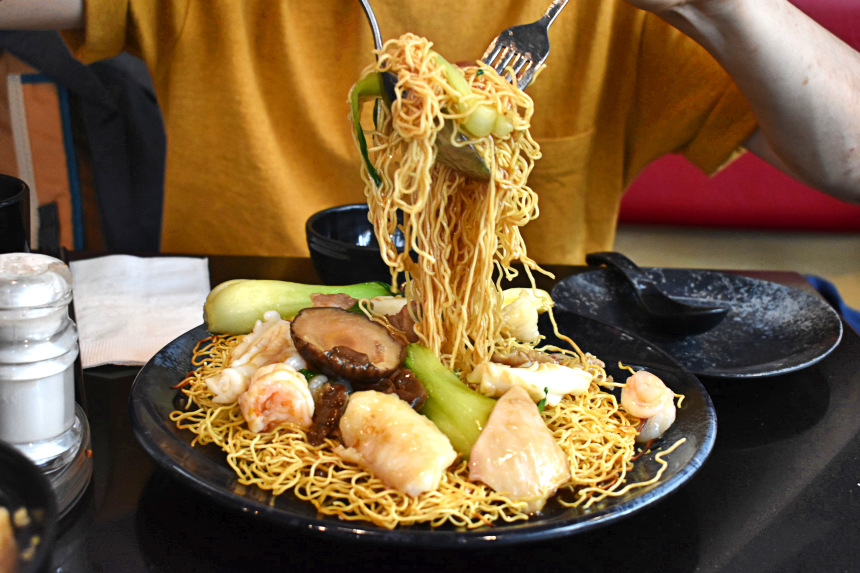 On my first bite, I immediately noticed the crunch of the crispier noodles. A pleasant chew of softer noodles followed, creating an ideal textural balance. Since there was a variety of protein, each bite was a lovely surprise.
Light, plump scallops, charred BBQ pork, tender chicken, briny shrimp, and chewy squid made up the medley of meat and seafood.
Shitake mushrooms provided nice umami flavour and additional chewiness. The bok choy was crisp and fresh to contrast. But the hidden star of the show was the flavoursome garlic-soy-oyster sauce that coated everything nicely. This sauce was umami and salty without being too oily. And what made it even better was the house chili oil offered at the table. This chili oil kicked up the spice and added even more umami to an already stellar dish.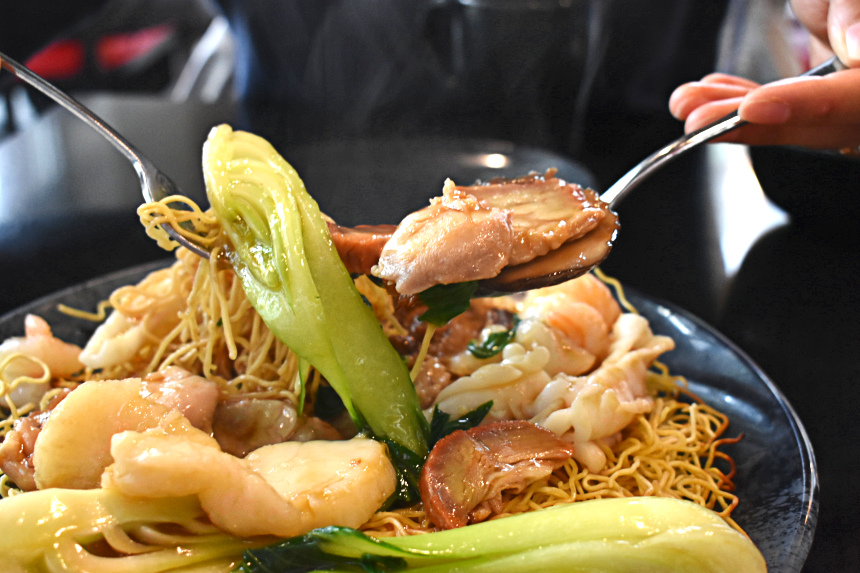 From personal experience, many chow mein dishes feel heavy after eating. But not the House Special Chow Mein from Congee Noodle Delight. This comforting dish satisfied my appetite and made my stomach happy. And though this dish is meant to be shared, one hungry person could surely tackle it. Go ahead – try it!
Restaurant: Congee Noodle Delight
Featured Dish Name: House Special Chow Mein
Dish Type: Noodles
Available For: All Day
Dish Price: $16.00
Flavour Profile: Savoury
Served: Hot
Portion Size: For Share