The Dumplings You Wouldn't Expect to Find in Chinatown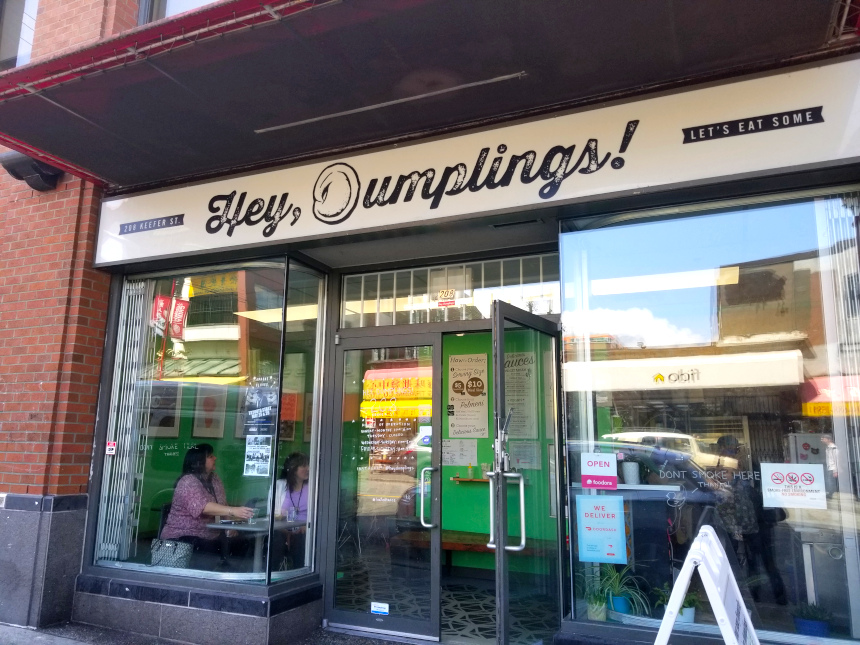 Did you know you can grab Russian food in Chinatown? The neighbourhood is more than bakeries and Chinese dim sum. In fact, the Russian food at Hey, Dumplings! can compete with any Chinese dumpling. Located in the middle of busy Keefer Street, Hey, Dumplings! officially opened in spring 2018. The restaurant serves a variety of flavours of Russian dumplings. But, the best in my opinion is the Spicy Ginger Scallion Pelmeni.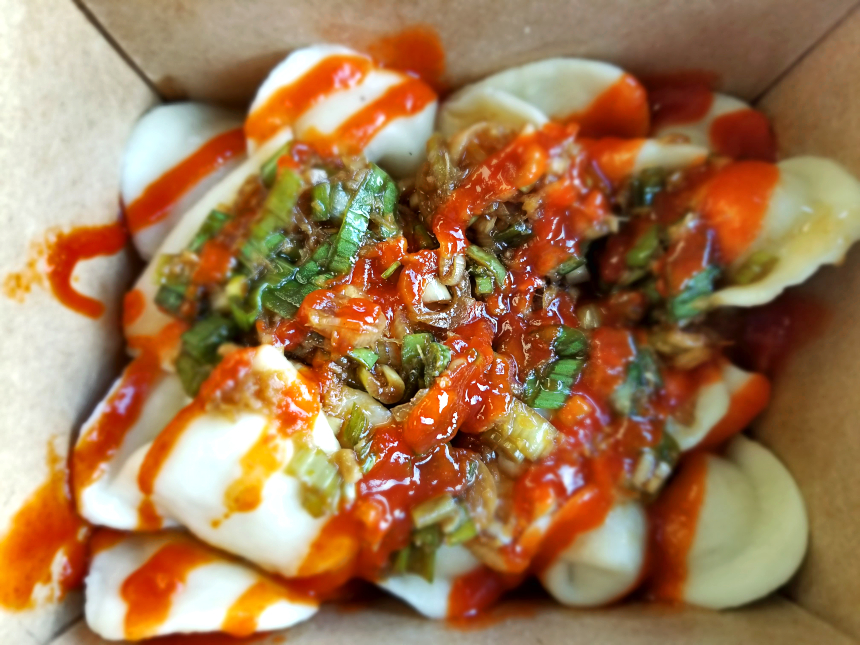 A pelmeni is a Russian dumpling wrapped in thin, unleavened dough. Historically from the Ural region of Russia, the name means "ear bread" in Udmurt. Traditionally, pelmeni is filled with minced meat or fish. Hey, Dumplings! offers meat and potato options. I chose half meat and half potato with the spicy ginger scallion sauce because I wanted an Asian flavour.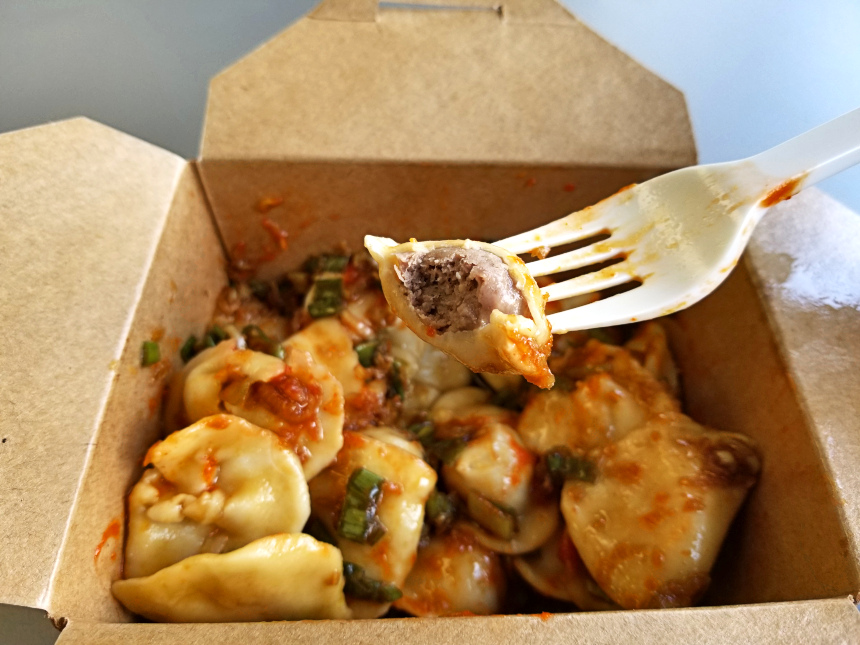 The vegan spicy ginger scallion sauce offered two different types of spice. The ginger had warm heat while the sriracha drizzle was hot and spicy. The two spices complemented each other, while the scallions brought fresh flavour. The sauce flavoured the potatoes and meat well.
Each potato dumpling was flat with a smooth and creamy potato filling. The neutral flavour of the potatoes let them soak up the flavour of the sauce.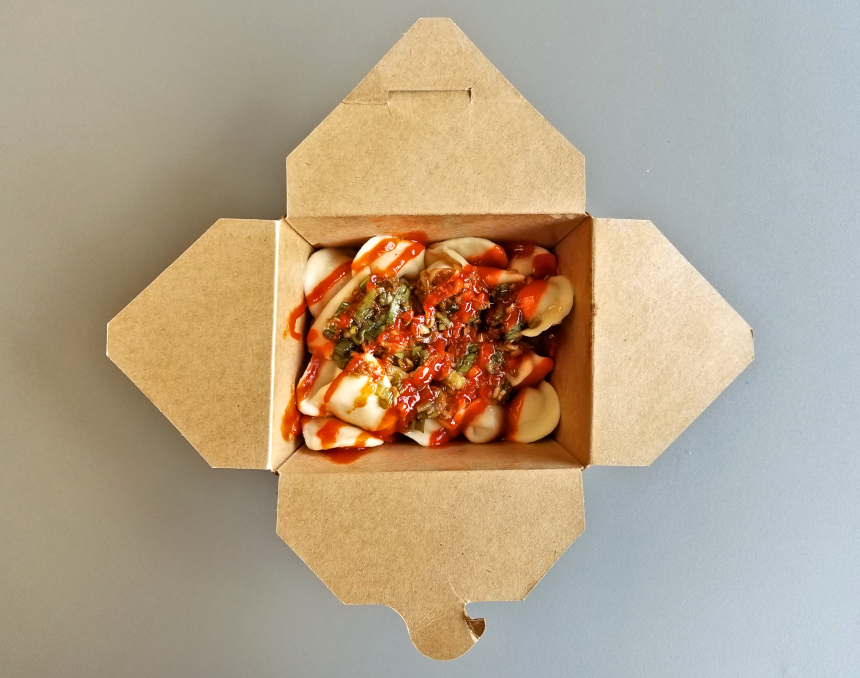 On the other hand, the meat dumplings were rounder with a chewy ground beef and pork filling. The meat added subtle spice and salt to the dish. Handmade daily from scratch, the pelmeni dough was chewy but soft. The dumplings were served in a compostable container, making it easy to carry out. Packed with 30 little dumplings, the meal size is perfect for anyone looking for a filling lunch. There's also a snack size available with half the dumplings at half the price.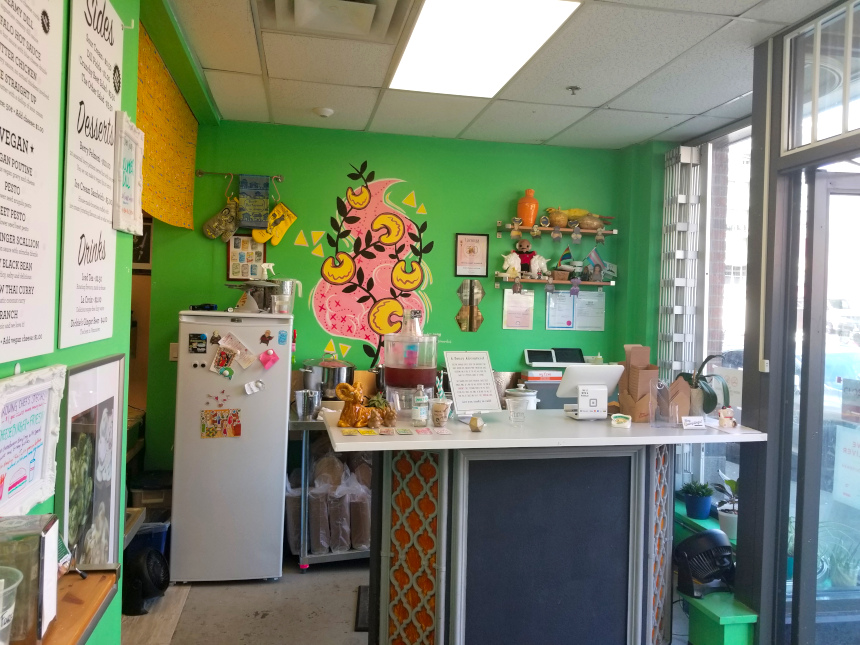 A cozy space with six tables, Hey, Dumplings! is the perfect place to grab a cheap, filling meal. The walls are bright green and covered with photos of pelmen and cute artwork of cats in Dungeons and Dragons gear. D&D dice even give you a chance to try a flavour based on the number you roll. But if you're not feeling that adventurous, stick with my pick – the Spicy Ginger Scallion Pelmeni.
Restaurant: Hey, Dumplings!
Featured Dish Name: Spicy Ginger Scallion Pelmeni (Half Meat/Half Potato)
Dish Type: Dumplings
Available For: All Day
Dish Price: $10.00
Flavour Profile: Spicy Hot
Served: Hot
Portion Size: Small
Other Notes: Order all potato pelmeni to make it vegan