Chicken Karaage, Rice, and Soup: A Comforting Combo in Chinatown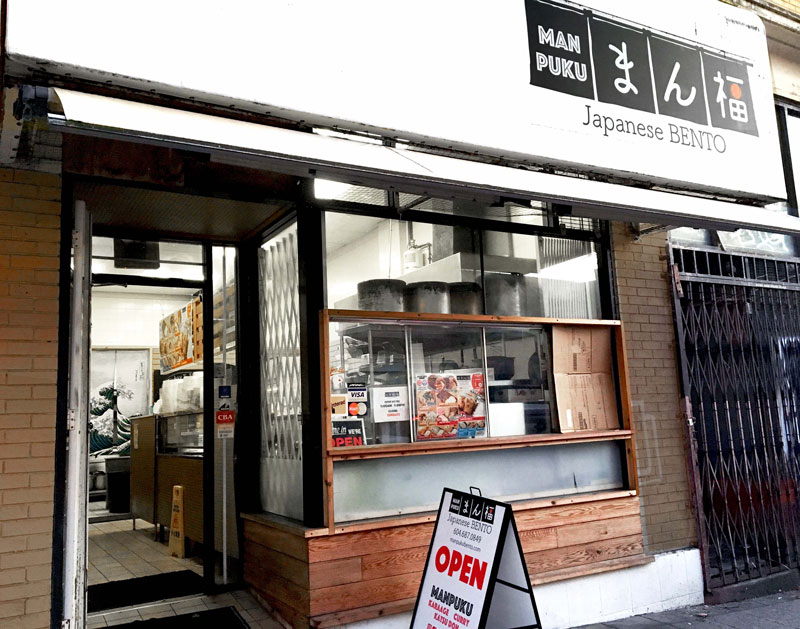 Every time I head to Manpuku Bento, I know I'm in for a treat. The food is delightful and evokes comfort. Their chicken Karaage Bento, in particular, is a must-try.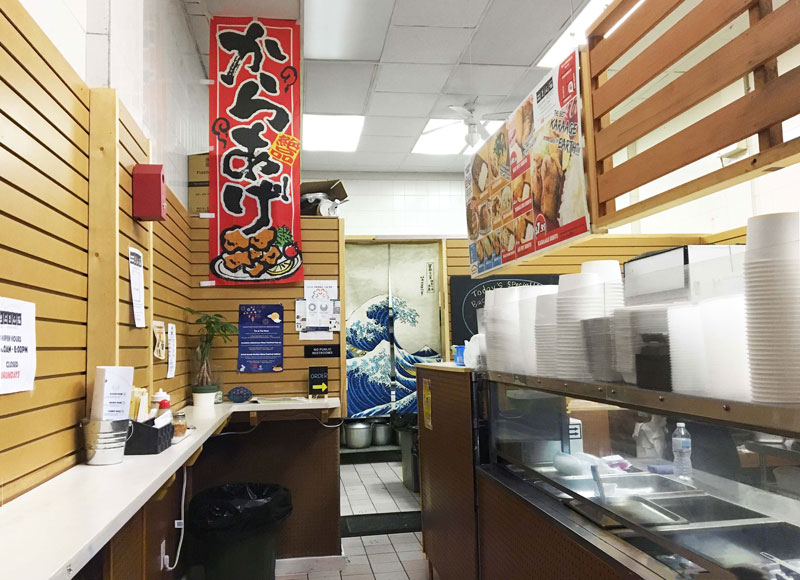 Open since February 2019, Manpuku Bento is a simple spot in the heart of Chinatown run by a small team of Japanese natives. The space is small – most of it occupied by their tiny kitchen. For the few who choose to eat there, there's a small counter with standing room only. But most people get takeout or order through delivery services.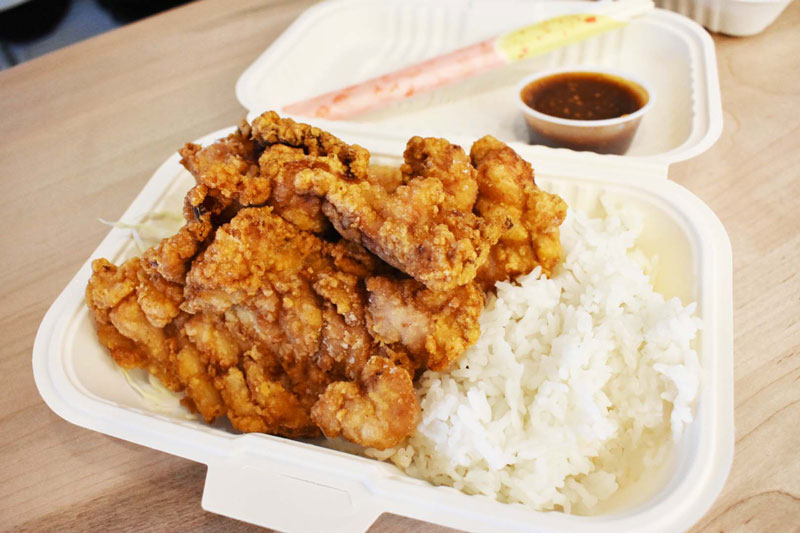 Short and sweet, Manpuku's menu features generous-sized bentos (Japanese meal sets), dons (Japanese rice bowls), and a daily pasta special. Here, they make everything fresh to order. The bentos and dons come with free homemade tonjiru, a miso-based soup with stir-fried vegetables and pork. In addition to this soup, the Karaage Bento comes with two hefty pieces of deep-fried chicken karaage, rice, fresh cabbage, and free homemade sauce.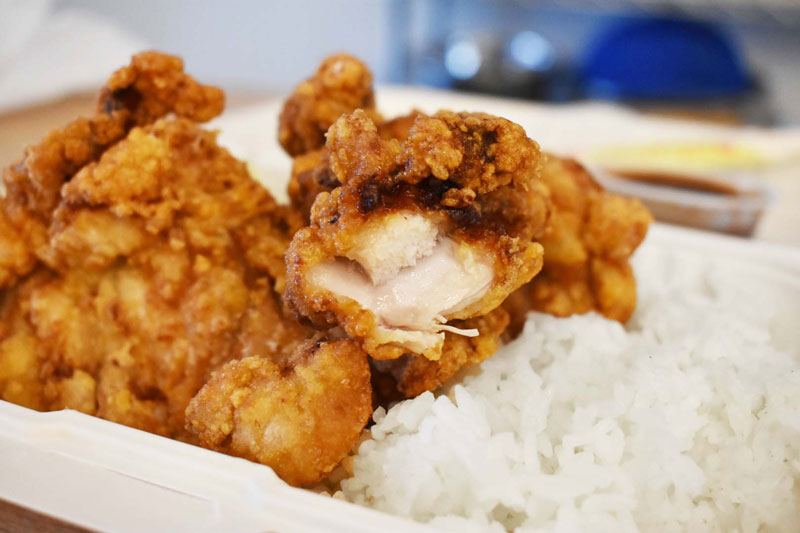 Served fresh out of the fryer, the chicken karaage features a golden, crispy breading that's not too heavy or oily.
Inside, the dark meat is super juicy and moist. Though delicious on its own, the chicken karaage is taken to another level by the dipping sauce. With flavours of soy sauce, ketchup and Worchestershire sauce, this complimentary sauce is the same one they serve with their pork cutlet. If you want, other sauce options like garlic mayo, teriyaki and tartar are also available for an extra 50 cents. On the side, the simple and plain sticky white rice rounds out the dish, while the crisp shredded cabbage is a nice palate cleanser. Finally, the tonjiru warms the soul with its not-too-salty miso base, soft carrots and onions, daikon, and strips of pork.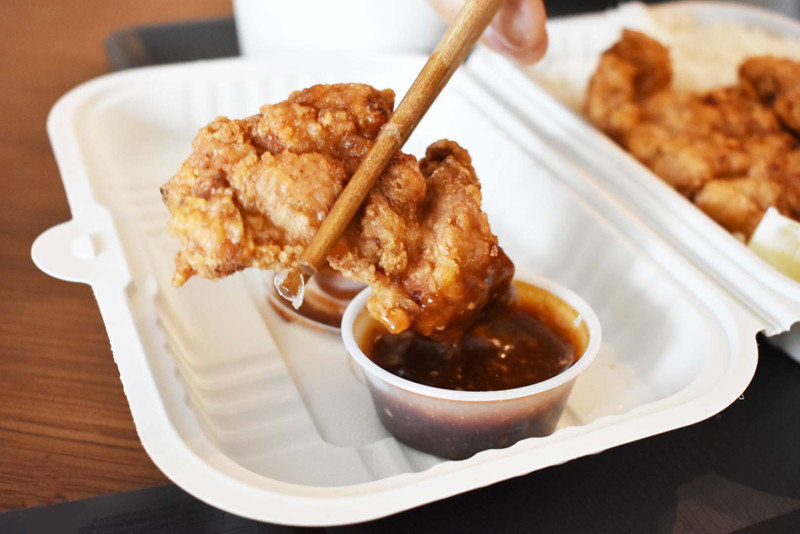 Manpuku's customers come from various backgrounds, but I've noticed that many Japanese people go here. They chat with the owners and employees in Japanese as if they've been there several times already. It's obvious that the ambience, people, and food provide a comforting nostalgia from back home for them. Nonetheless, Manpuku Bento is a place that anyone can enjoy.
Restaurant: Manpuku Bento
Featured Dish Name: Karaage Bento
Dish Type: Poultry
Available For: All Day
Dish Price: $13.00
Flavour Profile: Savoury
Served: Hot
Portion Size: Large
Other Notes: Comes with a side of soup