The Egg-cellent Ajitama Ramen with the Perfect Ramen Egg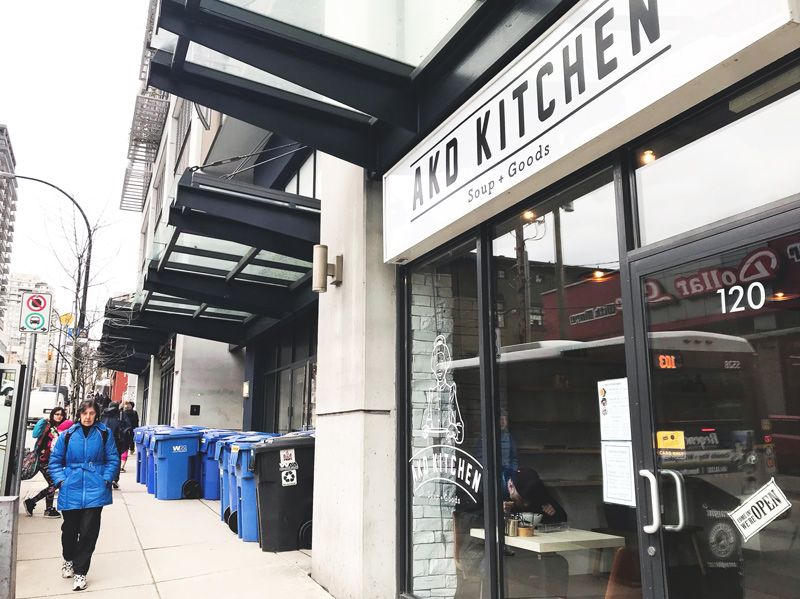 Ramen is one of my all-time favourite foods. There's nothing better than the combination of noodles to slurp, savoury broth, and a ramen egg. A perfectly cooked ramen egg – also known as an ajitama – is hard to come by. However, the Ajitama Ramen at AKD KITCHEN Soups + Goods ticks every box!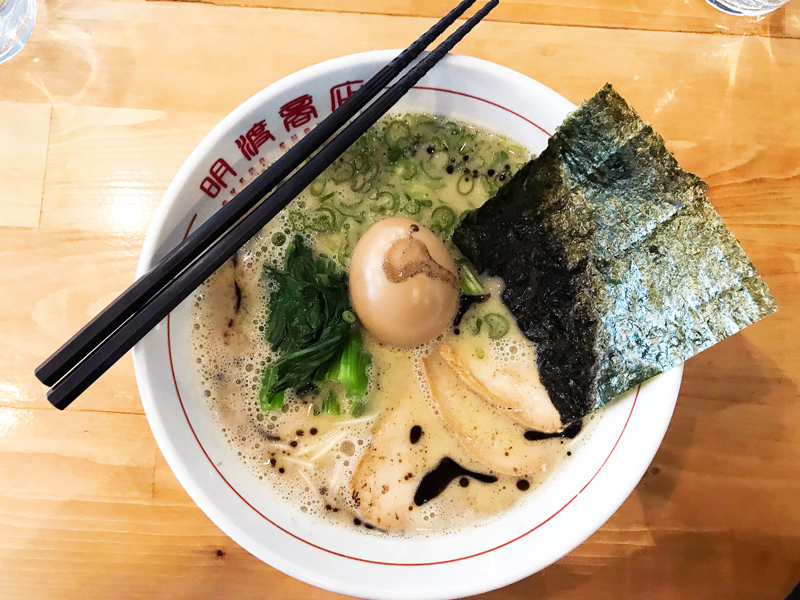 The ramen at AKD KITCHEN is all chicken-based, which is quite unique. As soon as the Ajitama Ramen arrived, I could smell the aromatic broth. Savoury, creamy and garlicky, the broth tasted as if it'd been simmering on the stove for days.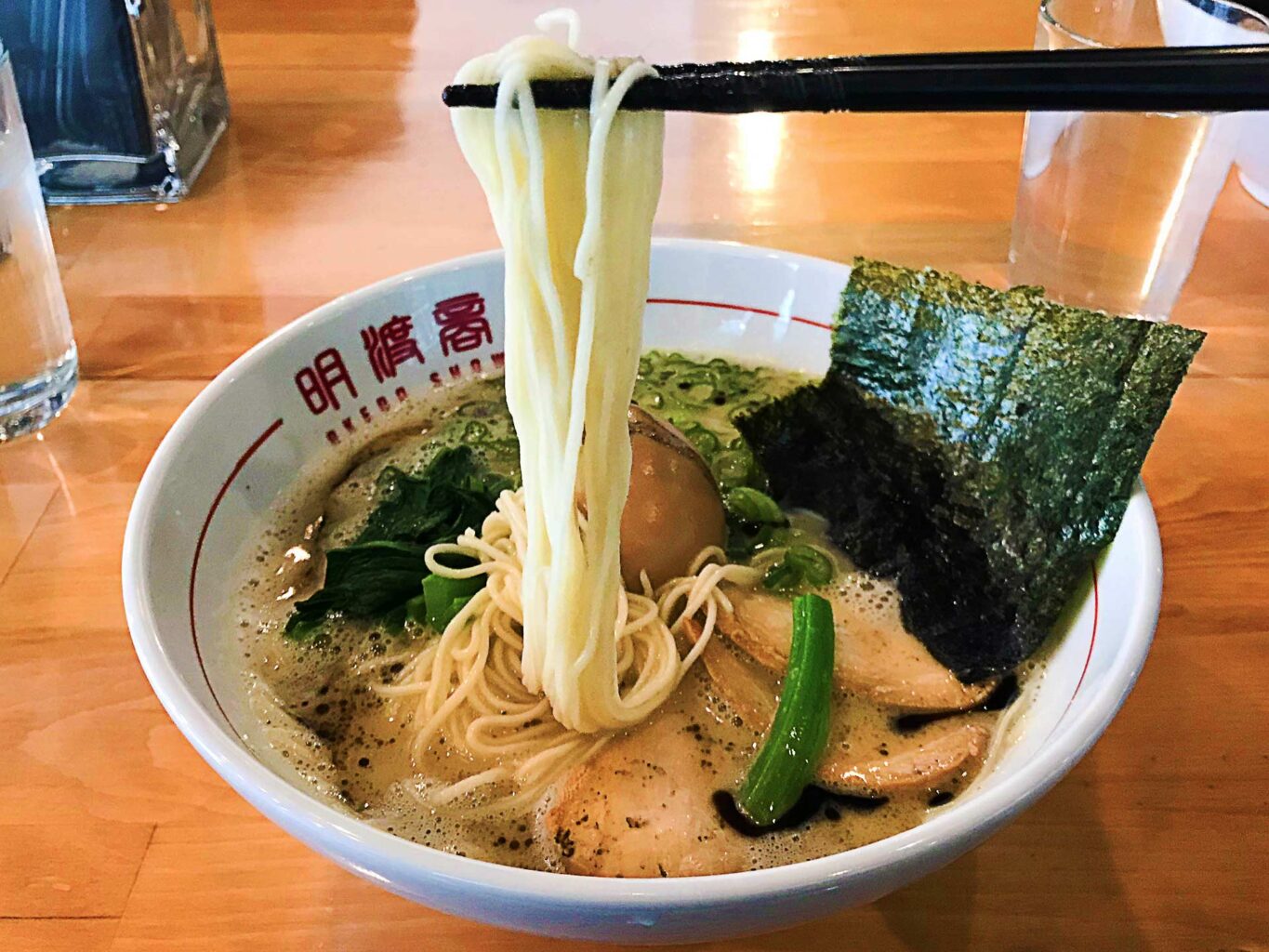 In the broth sat thin ramen noodles. I typically prefer thicker noodles in my ramen, but despite these being thin, they had a great bite. Three large pieces of soy-marinated chicken cha-shu sat on top of the noodles. Each piece was extremely moist and tender.
Pieces of steamed yu choy, a dark leafy green similar to bok choy, sat on top with a piece of crunchy nori. Crisp green onions added brightness to the whole dish, while a drizzle of black garlic oil brought a deep flavour of umami.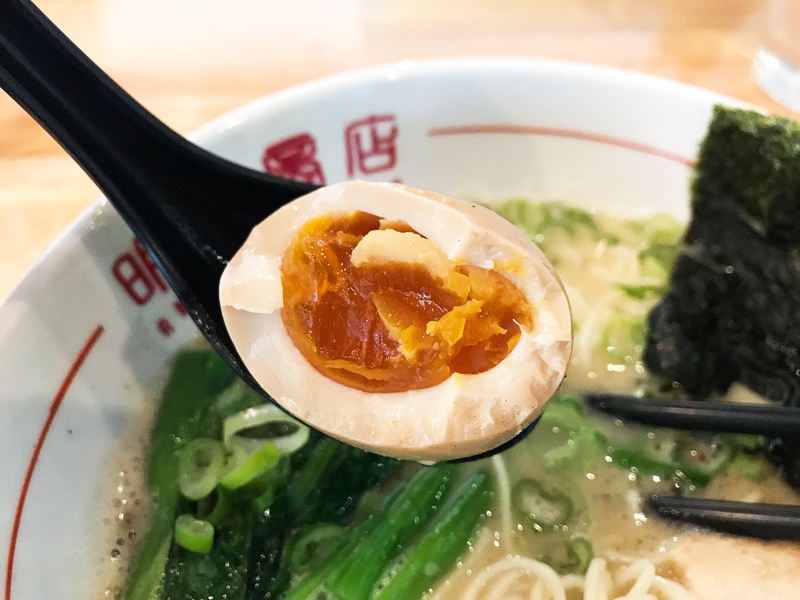 The real star of the dish, however, was the ajitama. The egg was half-boiled, which meant the yolk was soft but not runny.
Dark soy sauce marinated the egg, penetrating the entire egg white to make it salty and satisfying.
And the very best part about the egg was that it was warm! Ramen eggs are usually added cold to prevent the yolk cooking further. However, at AKD KITCHEN Soups + Goods, they somehow managed to warm the egg while keeping the yolk the perfect soft texture.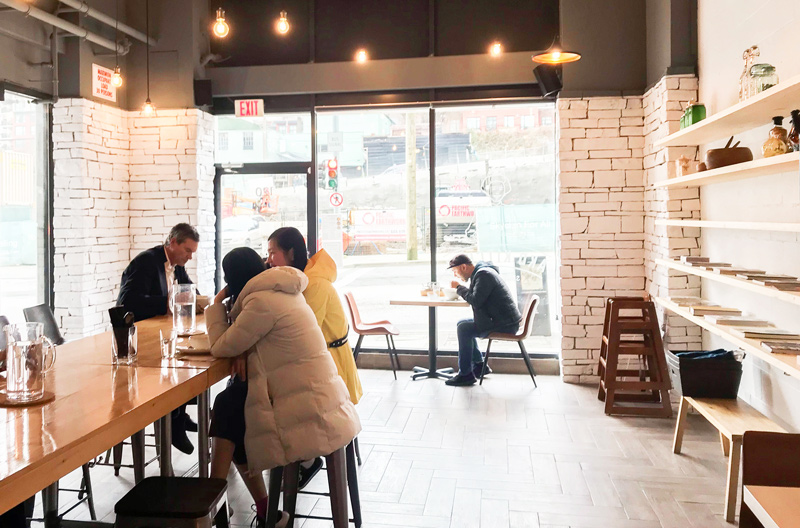 The savoury flavours in the Ajitama Ramen were deeply satisfying. Every time I go to AKD KITCHEN I slurp up every last drop of broth and savour each bite of the perfectly cooked and marinated ajitama. AKD KITCHEN is one ramen spot you don't want to pass up!
Restaurant: AKD KITCHEN Soup + Goods
Featured Dish Name: Ajitama Ramen
Dish Type: Noodles
Available For: All Day
Dish Price: $13.95
Flavour Profile: Savoury
Served: Hot
Portion Size: Large