The Bang for Your Buck Biang Biang Noodles in Richmond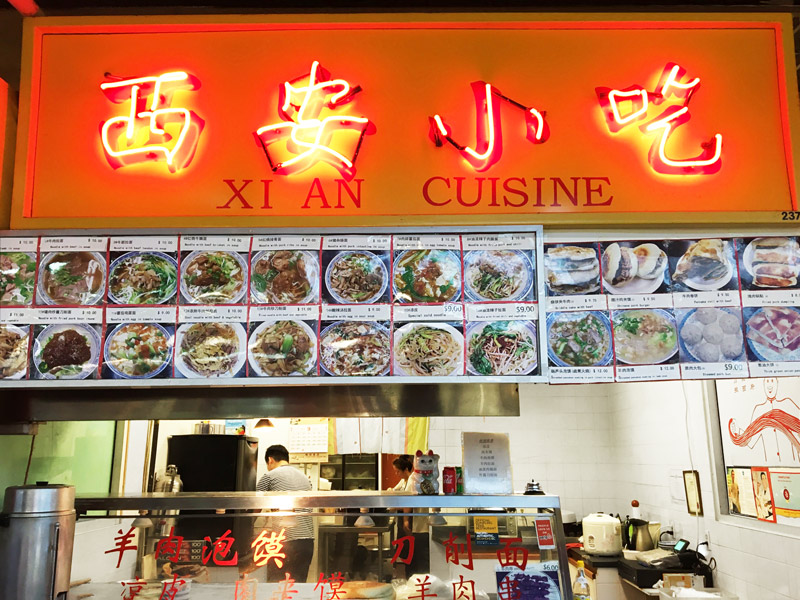 The food court at Richmond Public Market is a great place to go for cheap, authentic regional Chinese dishes. Xi'an Cuisine is no exception. As their name implies, they specialize in food hailing from Xi'an, China. An absolute must from their menu is the #8 "noodle with fried pork and chilli," otherwise known as Biang Biang Noodles with Pork.
Xi'an is the capital city of Shaanxi Province in Northwestern China. But more importantly, it was the last eastern city along the Silk Road. This has allowed the city to evolve into a culinary haven with unique dishes fusing together Arabic, Persian, and Chinese cuisines.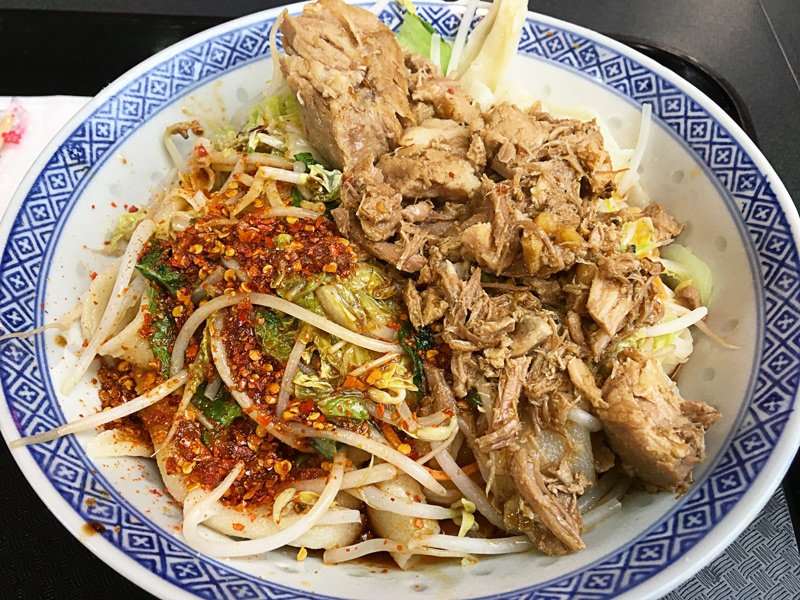 For those that don't eat pork, there's also a pork-less option of this dish at Xi'an Cuisine (#16 on the menu). But as someone who likes pork, I couldn't pass on the Biang Biang Noodle with Pork. After I ordered at the stall, owner and chef Robert Duan got to work – hand-pulling the noodles right in front of me. In fact, the name "Biang Biang" comes from the sound of the noodles being pulled and slapped against the table. The chef's quick and impressive handiwork led to wide, flat noodles. The noodles then disappeared into the kitchen for boiling and plating.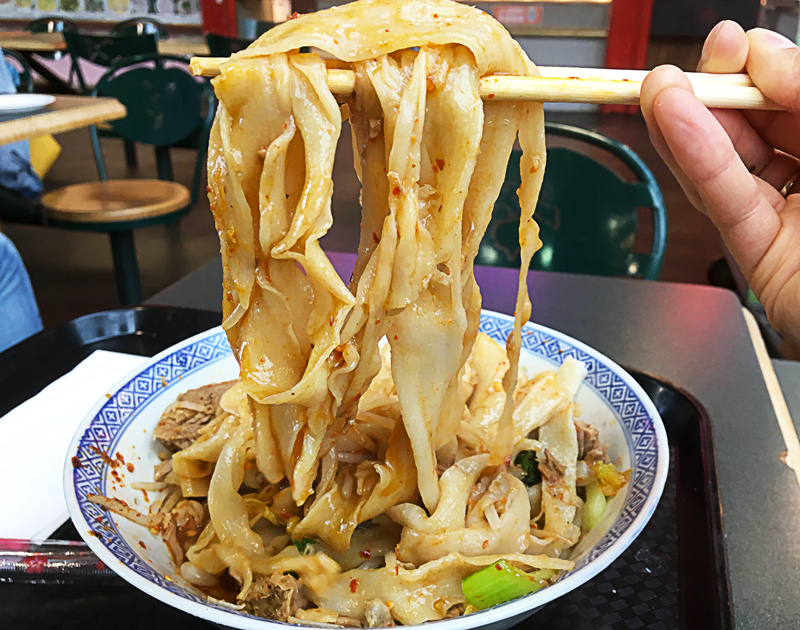 Several minutes later, I received a huge bowl of noodles on a tray. A generous amount of pork shoulder, along with bean sprouts, cabbage, bok choy, and chili oil, covered almost all the noodles. There was also sauce at the bottom. I was told to mix well before eating.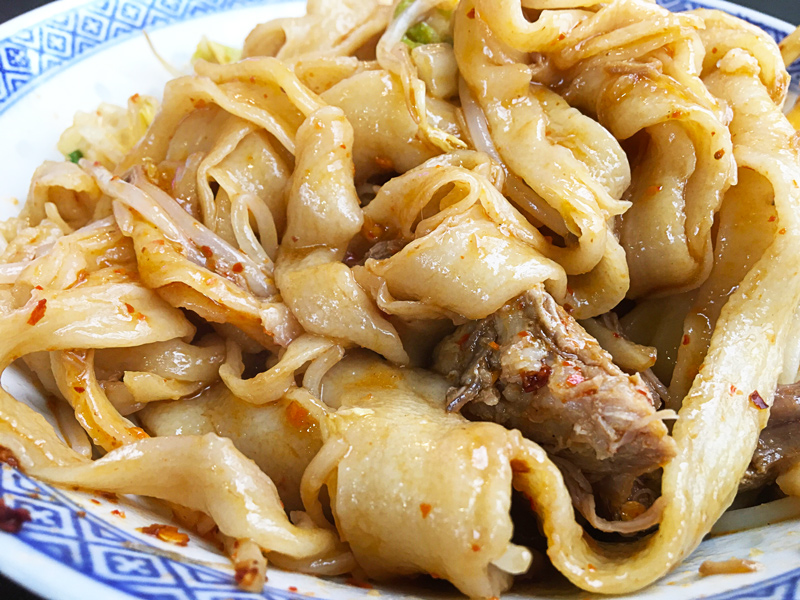 All the components in the bowl came together for a fantastic noodle dish.
Succulent and slightly fatty pork, crisp bean sprouts and bok choy, tangy pickled cabbage, and chewy, scraggly noodles.
The scraggly noodles soaked up the soy, vinegar, and garlic-based sauce nicely.Salty and tangy, this sauce had a slight heat from the chili oil.
Xi'an Cuisine's Biang Biang Noodles definitely reminded me of those found in Xi'an, China. I'm happy to have found a spot to satisfy my cravings for this regional dish.
Restaurant: Xi An Cuisine
Featured Dish Name: Biang Biang Noodles with Pork
Dish Type: Noodles
Available For: All Day
Dish Price: N/A
Flavour Profile: Savoury
Served: Hot
Portion Size: Large