You've Never Smelled Anything As Good As Lupo's Truffle Fettucine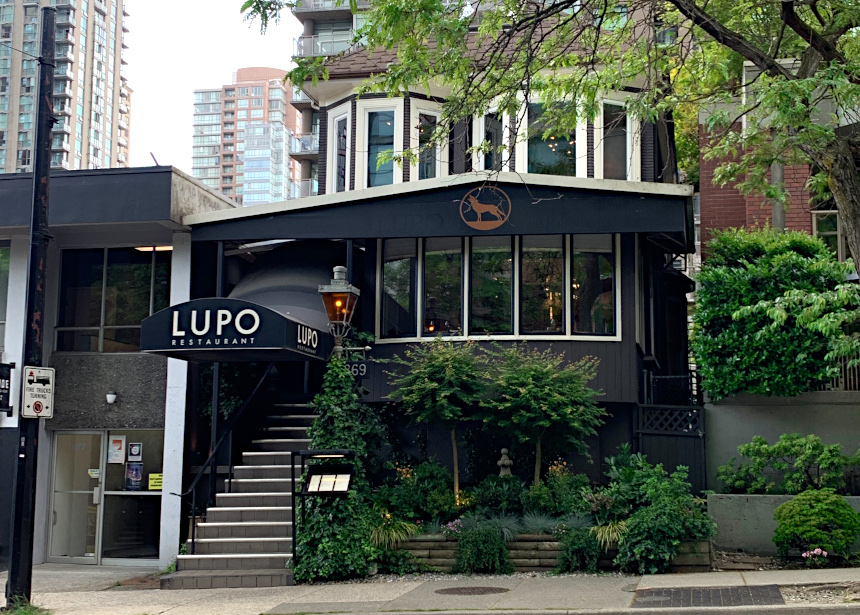 Tucked in the heart of downtown Vancouver, surrounded by noisy crowds, lanes of traffic, and skyscrapers, sits an unexpected heritage property. This turn-of-the-century Victorian home is where Lupo Restaurant runs. And inside Lupo, when truffles are in season, you can get a simple but exquisite handmade Truffle Fettuccine.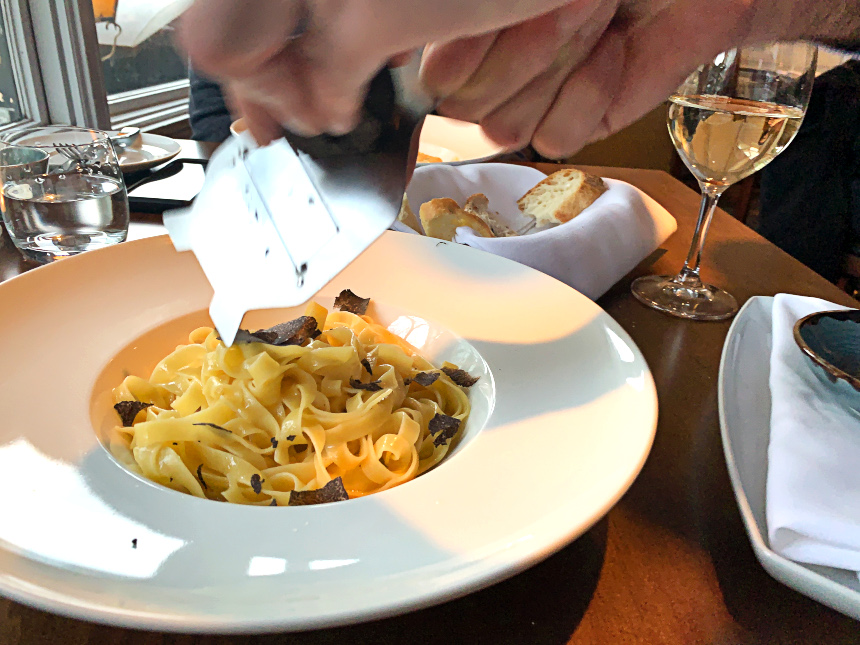 We were seated in the sunroom, surrounded by natural light and stained glass, as our server placed the bright, eggy, yolk-coloured ribbons of pasta in front of me. Melted butter shimmered over the fettuccine in the sun. Our server reached to his tray and picked up a plate with three large black truffles stacked on top. I could smell their deep savoury fragrance as he shaved large dollar-sized slices on top of the pasta.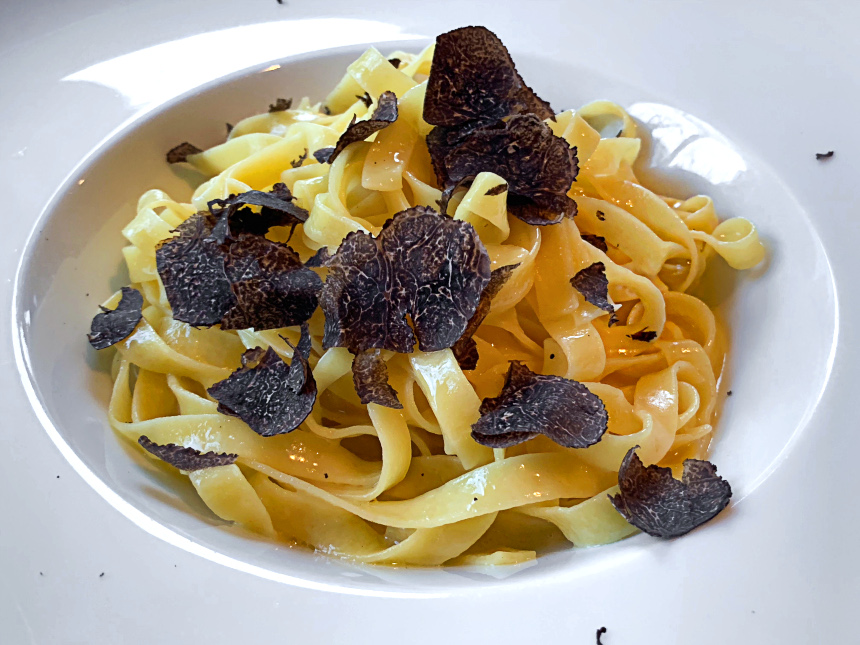 "I don't recommend cheese with truffles," he hesitated. "But if you would like some parmesan I can get you some." I politely declined, eager to taste the pasta that was now giving off the same powerful aroma as the truffles. "Stir the truffles into your pasta and let it rest for about 30 seconds," he advised.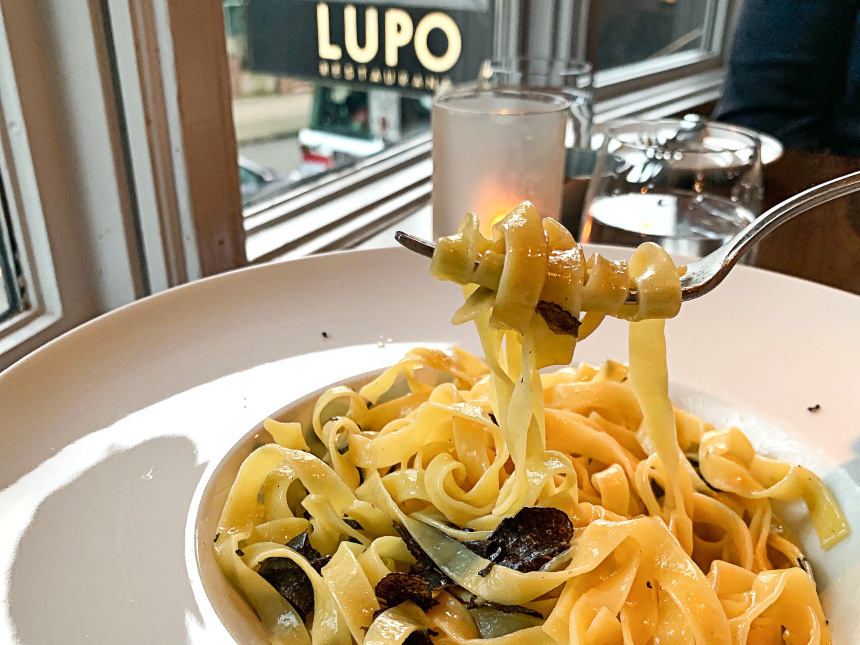 I'll remember my first bite of the Truffle Fettuccine forever. The noodles were an ideal consistency: a little firm, but the right amount of chew. The soft, melted butter that coated the pasta made the noodles slippery and slightly salty, but tasted incredible. Finally, the truffles. Truffles have an intense, musky, garlic-like flavour. This unmistakable taste and aroma of truffles flavoured every single bite of the Truffle Fettuccine.
With each twirl of my fork and each bite of perfectly dense, rich, buttery, truffle-infused pasta, I shook my head in disbelief.
How could something as little as a 12 to 13 paper-thin truffle shavings give off such an incredible flavour?
I savoured every bite, quickly realizing that fresh truffles were in an entirely different league than truffle oils, butters, and preserves. As I finished the bowl, I finally understood what the big deal was with these delicate, delicious little mushrooms.
While we grabbed our bill, new patrons walked into the sunroom. "Oh, I smell truffles!" she said, heartily.
My plate had been gone for nearly 10 minutes.
Restaurant: Lupo
Featured Dish Name: Truffle Fettuccine
Dish Type: Pasta/Risotto
Available For: Dinner
Dish Price: $22.00
Flavour Profile: Savoury
Served: Hot
Portion Size: Large
Other Notes: Available when truffles are in season