A Strawberry Donut Homer Simpson Would Love
There's no doubt that a donut craze has hit Vancouver. From artisan donut shops popping up to the ever-increasing flavours at local donut chains, there are donuts everywhere. Harmony Donut Shop is a donut hole in a wall I came across online. After reading numerous positive reviews, my taste buds were ready for some donuts, like their strawberry donut.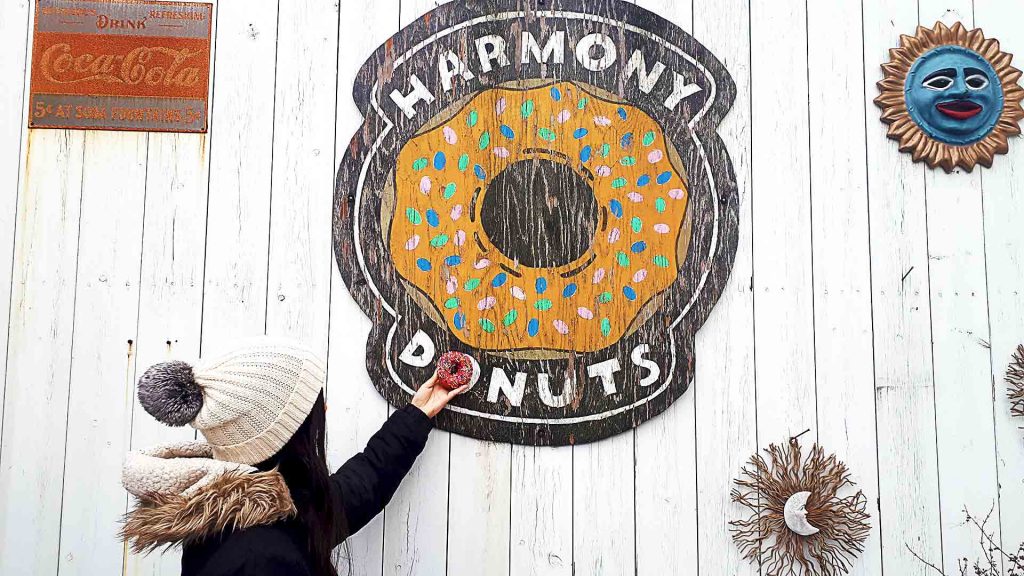 Harmony Donut Shop emits an eccentric, almost creepy vibe. The small, cluttered shop is filled with old antiques and toys you'd expect to find in your grandmother's attic. Inside, there are tables to sit and enjoy your donut, but it seems most people order to go.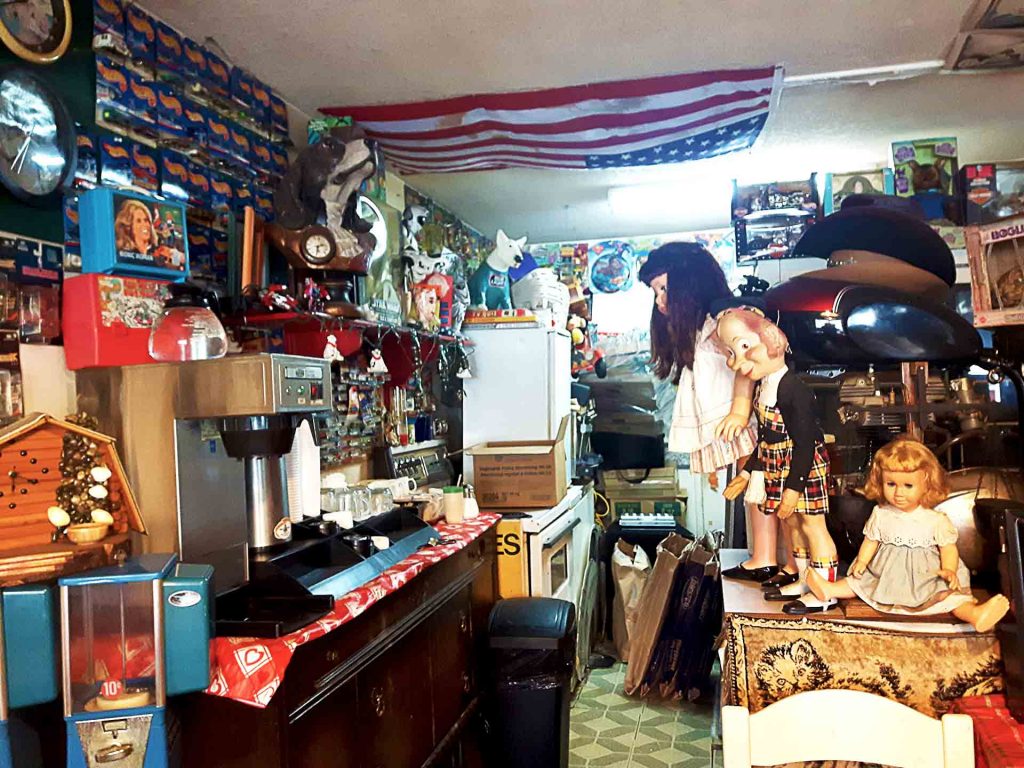 I have to admit, I didn't feel like staying too long inside either. So, I decided on a pink strawberry donut complete with colourful sprinkles – to go.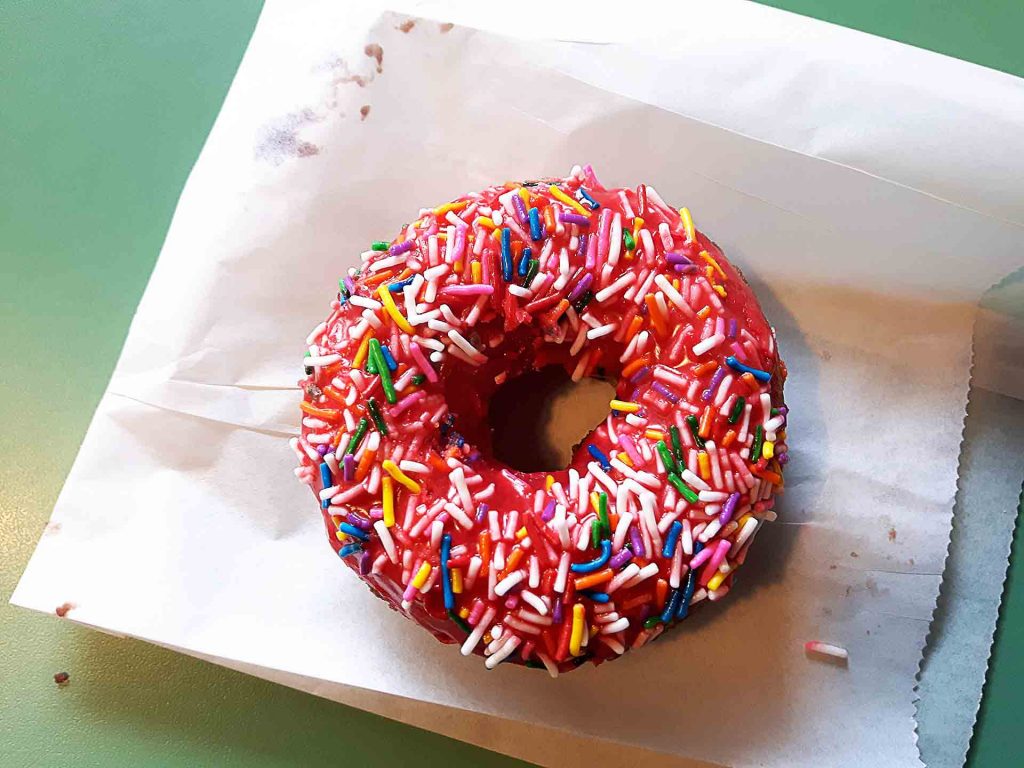 The donut came in a small paper bag and I could feel the heat radiating from this freshly baked good.
On my first bite, I was surprised at how hot this donut was. The only other warm donuts I've had are those mini donuts from the PNE. However, Harmony bakes all their donuts, distinguishing them from their deep-fried friends.
The old-fashioned cake-style donut was dense in the middle but crispy on the outside. This isn't the kind of donut that'll fall apart in your mouth as soon as you take a bite. The strawberry frosting was pink and sweet and therefore every child's (and adult's) dream. While there wasn't a distinct taste of fresh strawberries, the pinkness was all I needed to be fulfilled. Sprinkles generously coated this gooey frosting, adding a delightful crunch with each bite.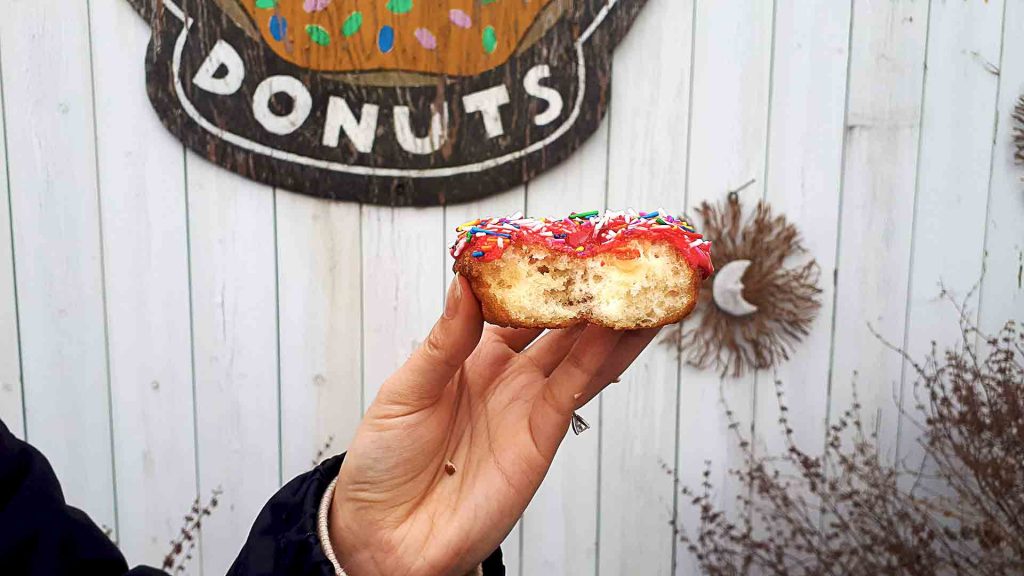 The selection of donuts at Harmony was a bit limited when I went on a Saturday, 45 minutes before closing. So, go earlier if you want to see all the options Harmony Donut Shop offers – and bring cash because that's all they take. Harmony Donut Shop isn't the place you'd necessarily want to lounge at for a few hours. Instead, it provides quick, cheap, and sweet donuts that'll have you coming back for more. The fact that the shop has been around for over 45 years proves this.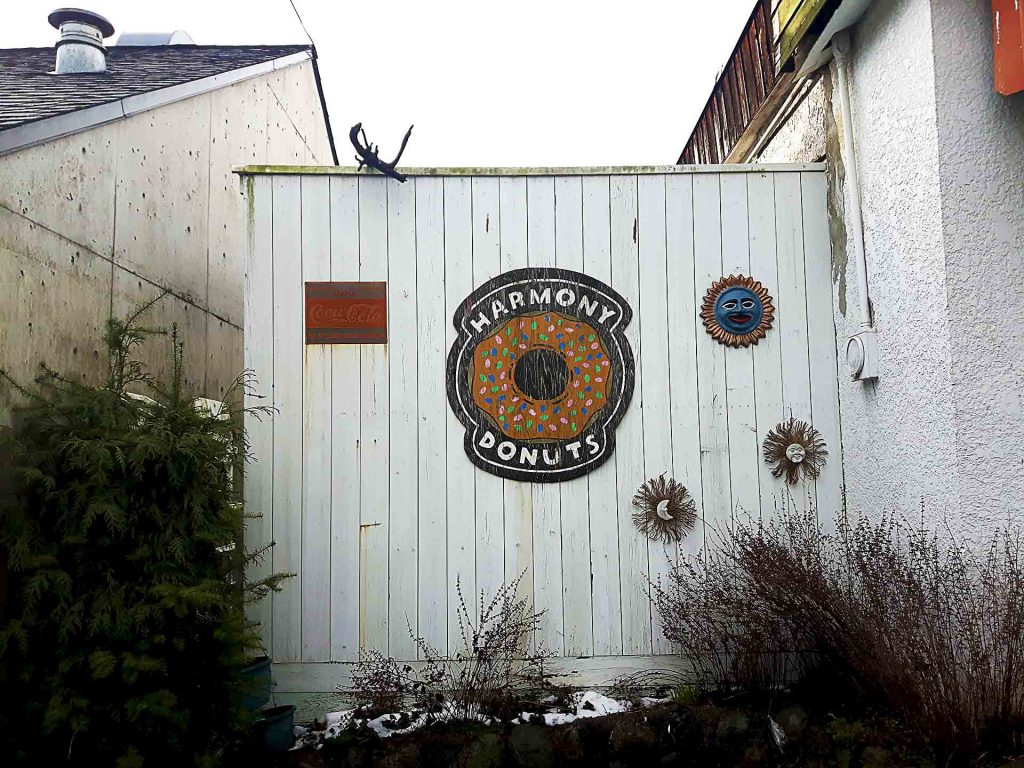 Restaurant: Harmony Donut Shop
Featured Dish Name: Strawberry Donut
Dish Type: Cookie/Pastry
Available For: All Day
Dish Price: $1.25
Flavour Profile: Sweet
Served: Hot
Portion Size: Small