The Fresh Calamari that Ain't Squiddin' Around
With its rustic patio and gleaming glass walls, Nammos Estiatorio is a fine Greek restaurant located right on Fraser Street. Amongst the diverse food options in East Vancouver, this is a first. The head chef himself is from Greece, and the menu reflects this authenticity. I popped in to try out their fried calamari.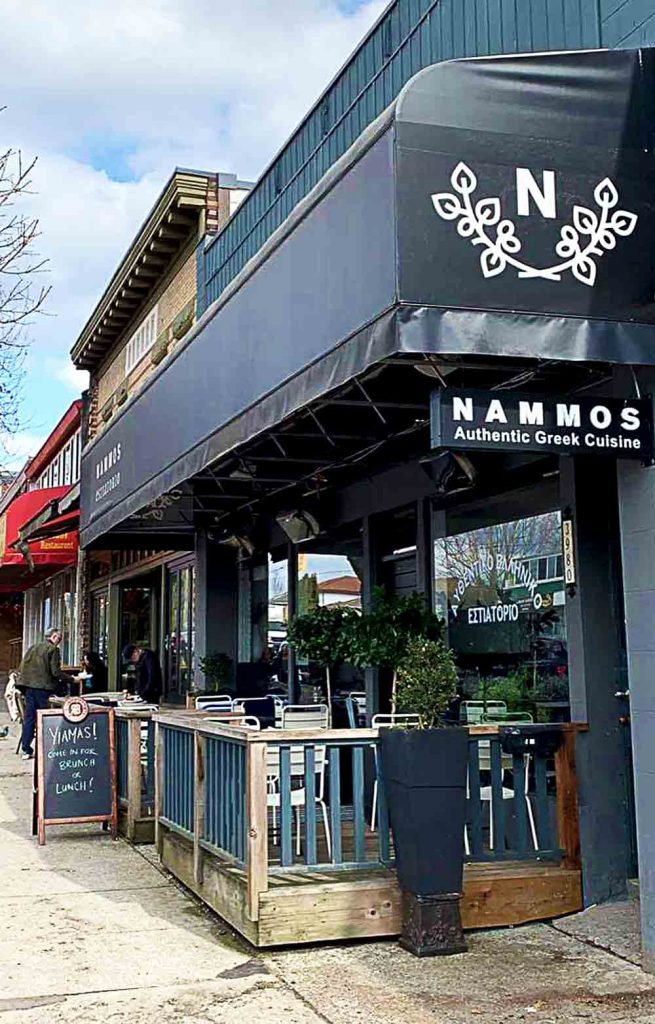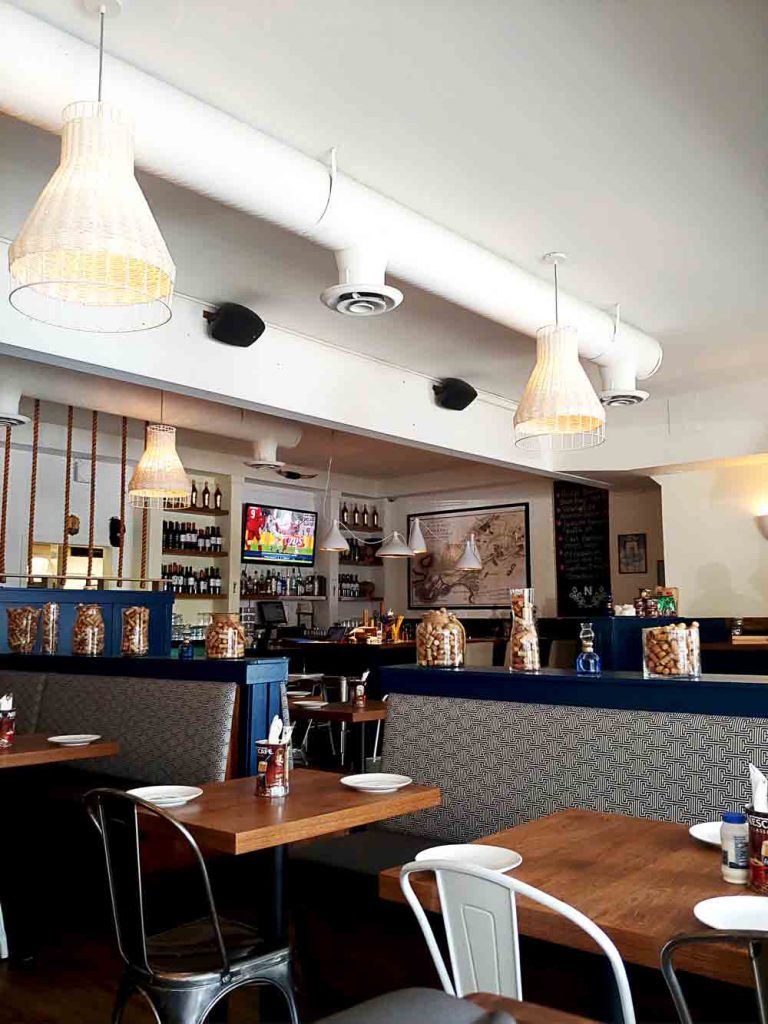 I walked into Nammos without a reservation and someone eagerly came by to seat me. In fact, every customer that walked through that door was met with the same consistency and warmth. This is the type of service you'd certainly expect to get at a family-owned eatery.
As calamari is a classic Greek dish, I had to check it out at Nammos. Almost as quickly as I'd ordered it, the calamari arrived at my table. And rightly so. The squid had a light coating of batter, only needing a quick visit to the deep fryer. With every bite, I revelled in the deep-fried crunch of the batter and tender squid inside. In true Mediterranean fashion, the brininess that comes with fresh quality seafood replaced the need for salt on the calamari. Finished with a sprinkling of diced red onion and lemon to squeeze, there was a sense of harmony on my palate.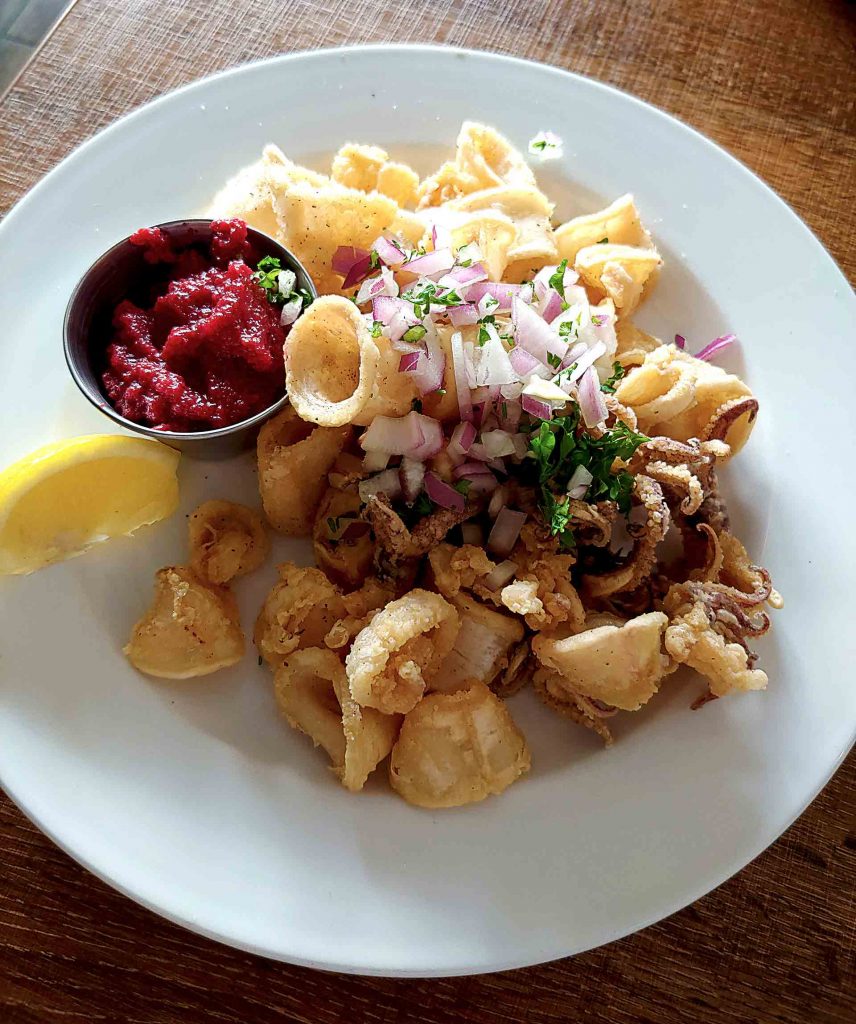 Interestingly enough, the dipping sauce that came with the calamari was made with finely pureed beets. Tasted on its own, the sauce had a mild, earthy pungency. In contrast to the fried calamari, it was served chilled, adding a refreshing balance to the hot, deep-fried squid.
Nammos' calamari is more than enough for one person to enjoy, and just the right amount for two people to whet their appetite. Above all, the bite-sized pieces make it a great option for sharing amongst the table or with a date.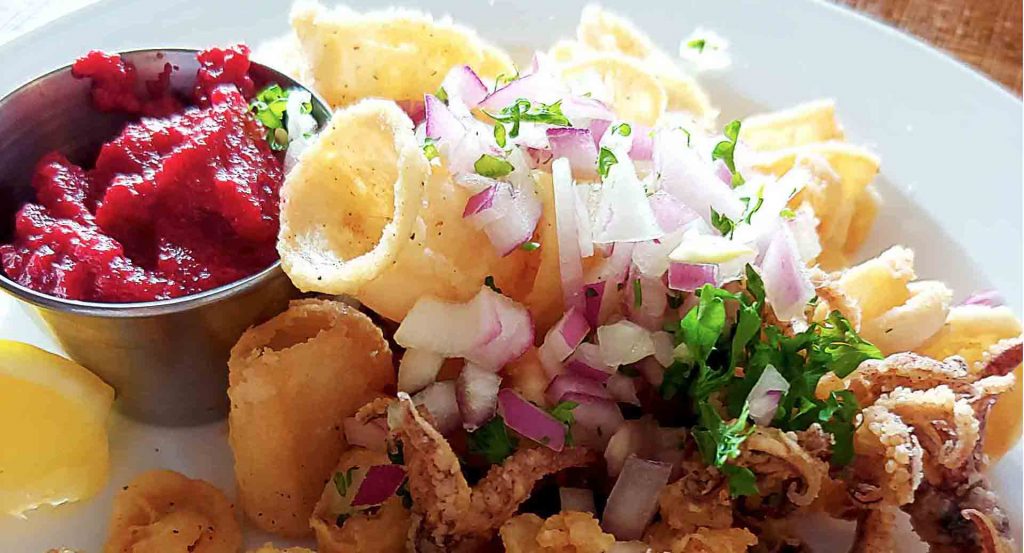 If you're searching for place where you can mellow out and feel at ease, Nammos Estiatorio is it. And just in case you need another reason besides the excellent food, the walls are a blue hue – a calming colour that can ease your mind and soul.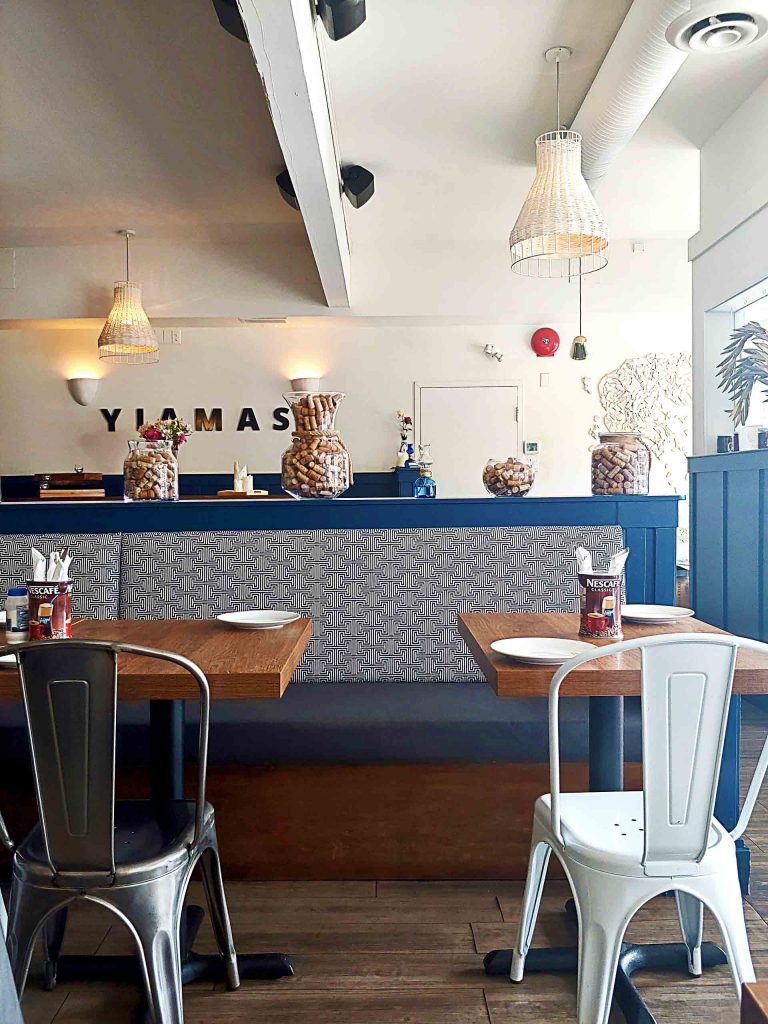 Restaurant: Nammos Estiatorio
Featured Dish Name: Kalamari
Dish Type: Seafood
Available For: All Day
Dish Price: $14.00
Flavour Profile: Savoury
Served: Hot
Portion Size: For Share