The Salted Caramel Latte from Your Second Home
Right on the corner of 49th and Main sits a neighborhood staple, Roots Café. On their website, the owner, Ethel Garcia, claims that "every customer is a guest in her place," and that's certainly what it feels like. Roots is a café built for Sunset by their residents. They even proclaim this in a beautifully written statement on their front window. But it's not just words. The feeling flows through their homemade recipes, imported treats, and wonderfully creative coffee like their salted caramel latte.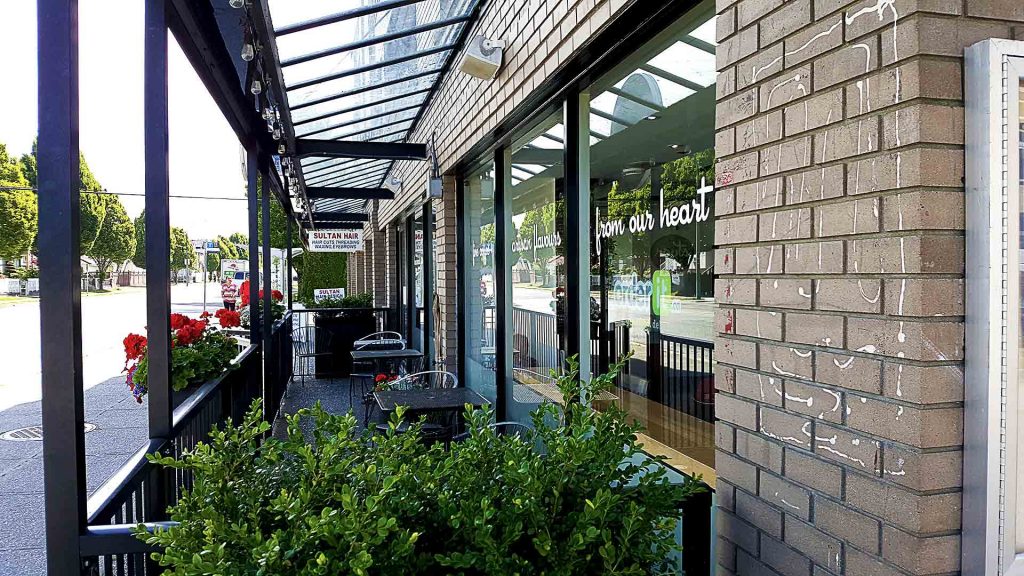 The smell of the latte is intoxicating. The caramel scent is so strong you can experience it from across the table. However, when your lips touch the fluffy crema, you won't be overwhelmed with sweetness. The dark roasted JJ Bean coffee is what takes the lead. It's well brewed with smooth but completely unobtrusive milk. It's strong, rich, and ultimately energizing.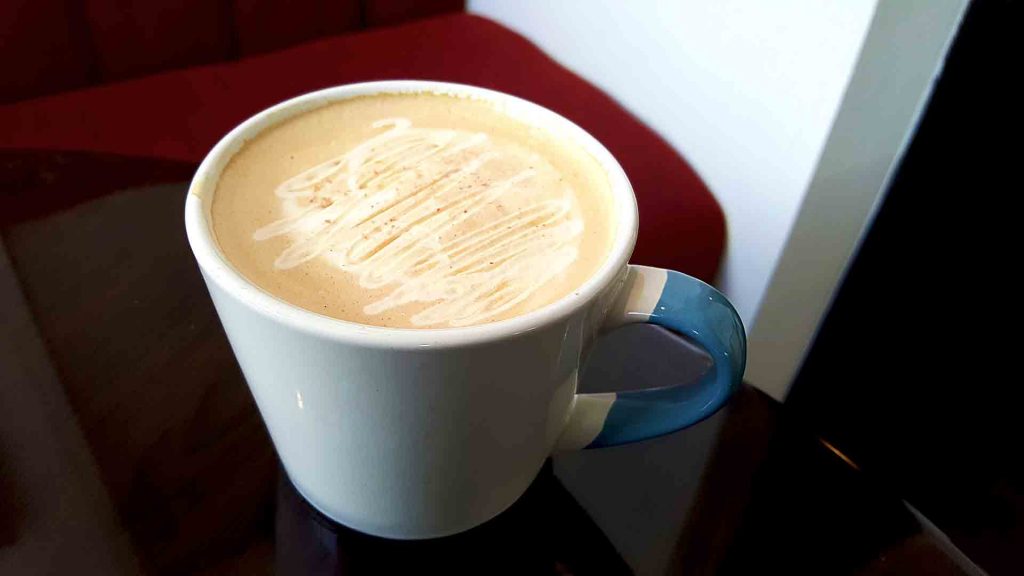 The crema is the most interesting part due to its combination of three flavours.
There's the coffee, of course, but also the drizzle of caramel syrup and sprinkle of Himalayan pink salt. The latter gives the salted caramel latte a sharp, surprising, and distinctive tang. As you drink it, both the salt and caramel seep into the body of the drink.
The salty yet saccharine caramel swirls through the bitter coffee in wonderfully unexpected ways, none of which feel manufactured. Consequently, the flavours remain noticeable until the final sips.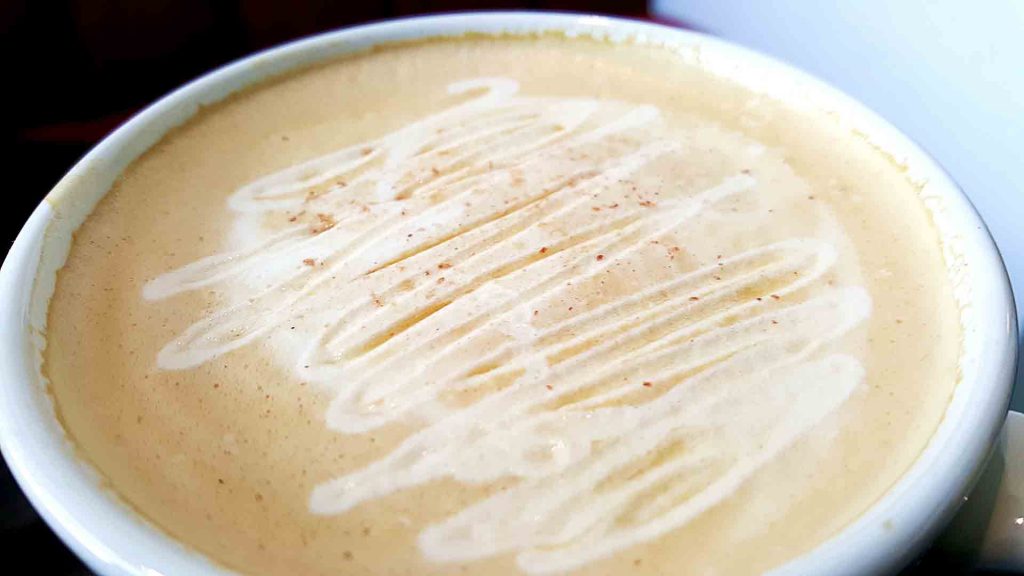 The space, usually filled with locals who all know Ethel, has a variety of seating areas. They include booths, high-tops, and even a covered patio – none of which feel inaccessible. After all, this is a family place.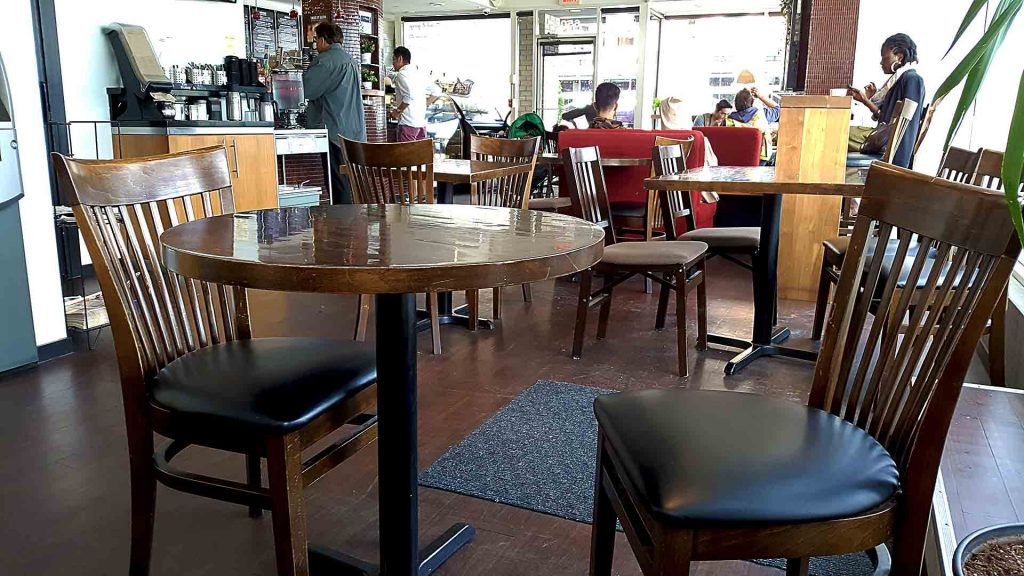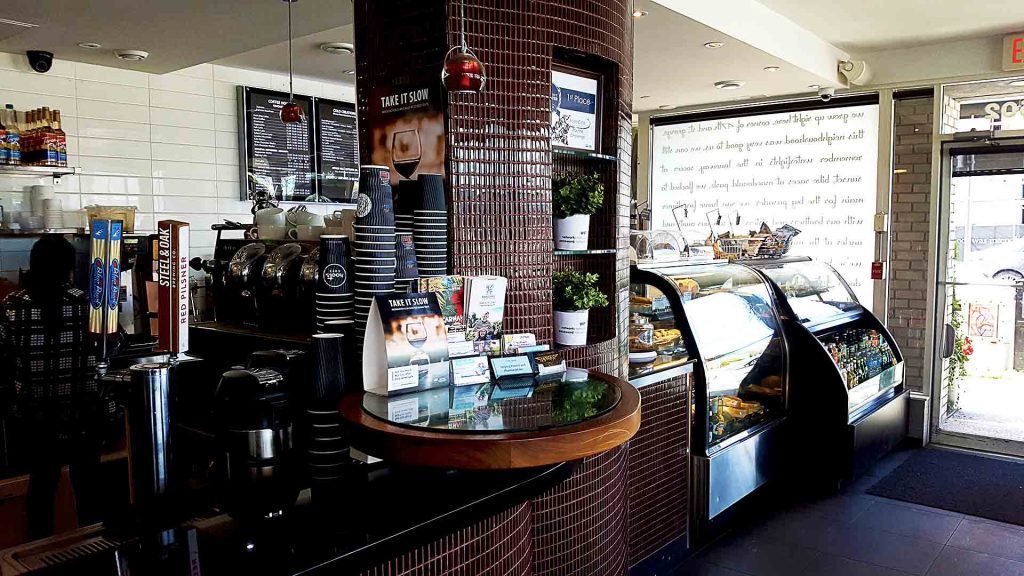 Roots has a large selection of food thanks to their full kitchen. In particular, they pride themselves on their poutine, which certainly seems like a favourite amongst customers. Due to their vast menu, there's truly something for everyone here. And that's the whole point. This is a true neighborhood watering hole. Somewhere that everyone can enjoy and feel welcome.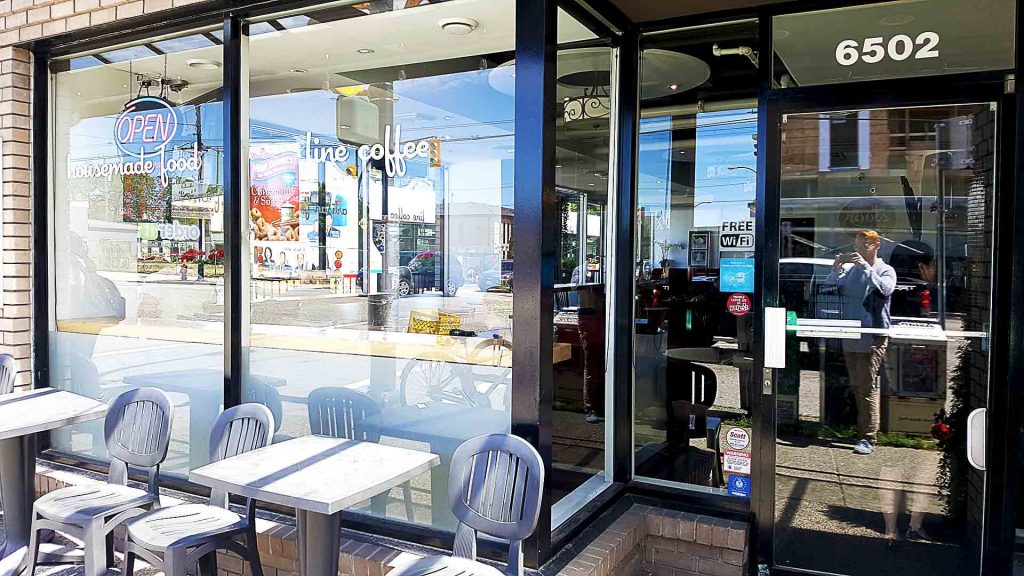 Restaurant: Roots Café
Featured Dish Name: Salted Caramel Latte
Dish Type: Coffee
Available For: All Day
Dish Price: $4.05
Flavour Profile: Sweet
Served: Hot
Portion Size: Small