Spicy, Crispy, and Crunchy Rice – What's Not to Love About Bibimbap?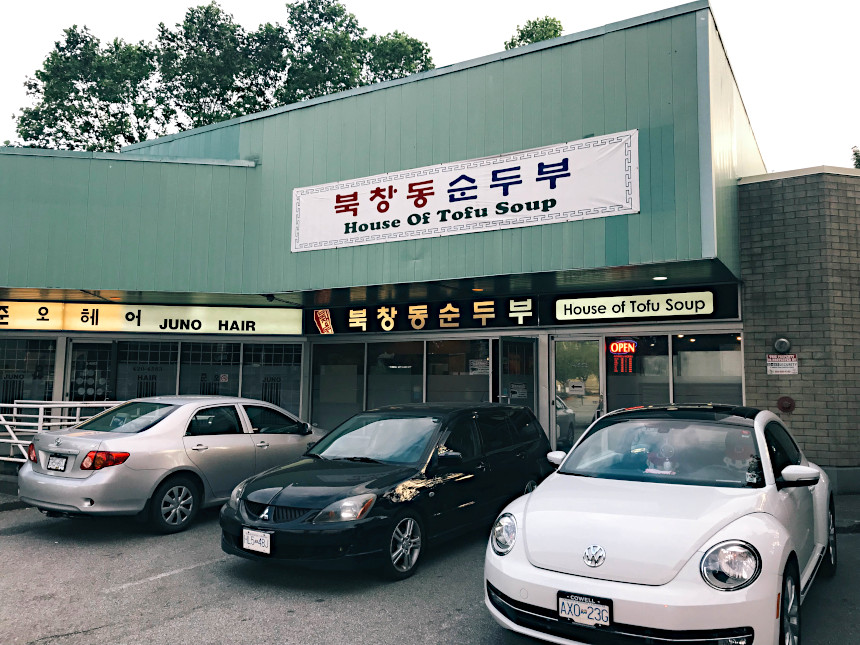 Tucked away on the side of a strip mall sits a Korean food lover's dream. House of Tofu Soup is a casual, unassuming restaurant with a small menu of Korean comfort food. With options like fried dumplings, bibimbap, and tofu soup with seafood, it's always hard to decide what to order. But for vegetarians or plant-based eaters, the one dish you won't want to pass on is the Vegetarian Stone Bibimbob.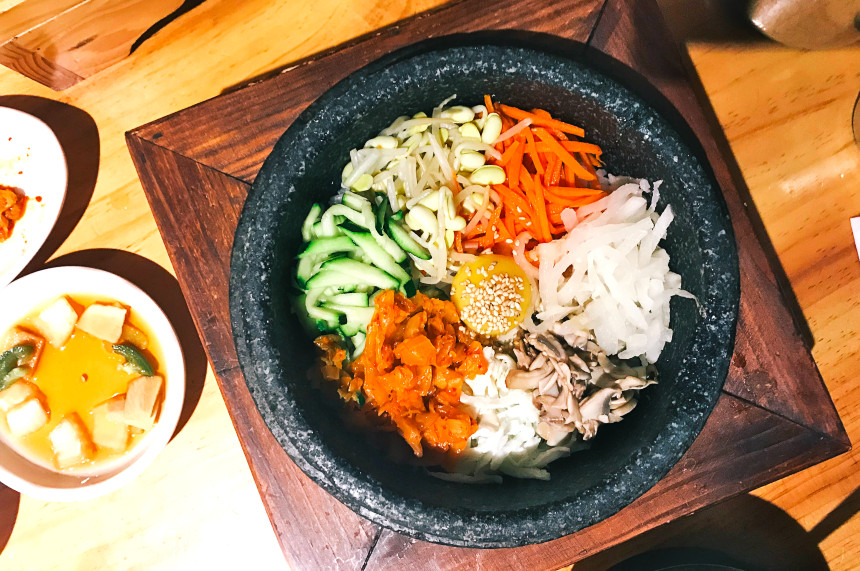 Bibimbob, also known as bibimbap, is a Korean rice dish often served in a hot stone bowl. Usually, it features mixed vegetables, ground beef, and a raw egg, all drizzled with a thick, spicy, and sweet sauce known as gojuchang. Made from red chili paste and fermented soybeans, this sauce adds a punch of flavour.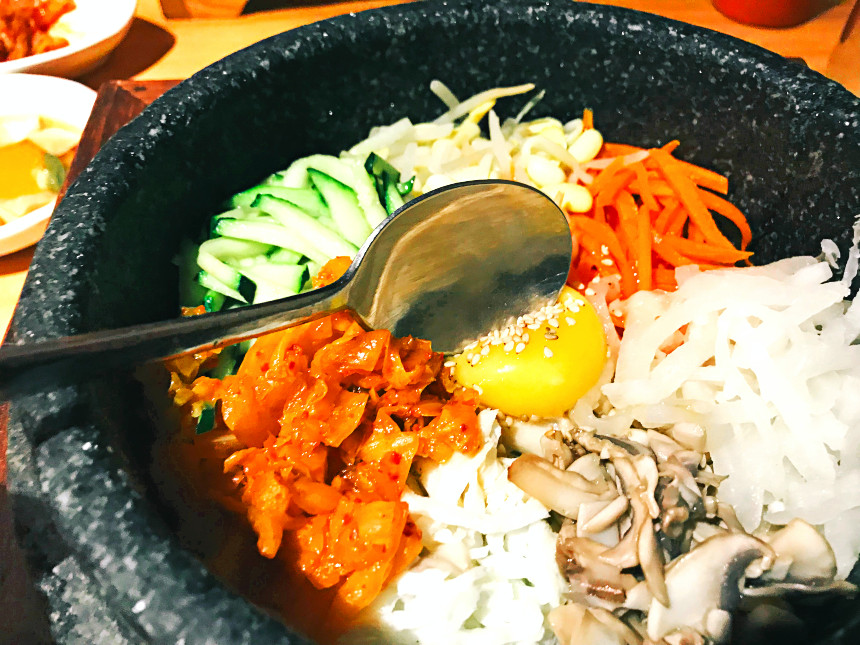 At House of Tofu Soup, I could hear the bibimbap coming my way before I saw it. The sound of the rice crackling in the stone bowl gave it away. This Korean dish was a colourful presentation of sautéed zucchini, bean sprouts, crunchy carrots, mushrooms, egg whites, spicy kimchi, daikon, and a glossy raw egg yolk sprinkled with sesame seeds. I've been trying to eat less meat, so I ordered mine without beef.
The most important step before eating any bibimbap is getting to all the crispy rice that's stuck to sides of the bowl. Using my spoon, I began to scrape the rice from the bowl and mix it in with the other ingredients. Finally, I drizzled on some gochujang sauce before digging in.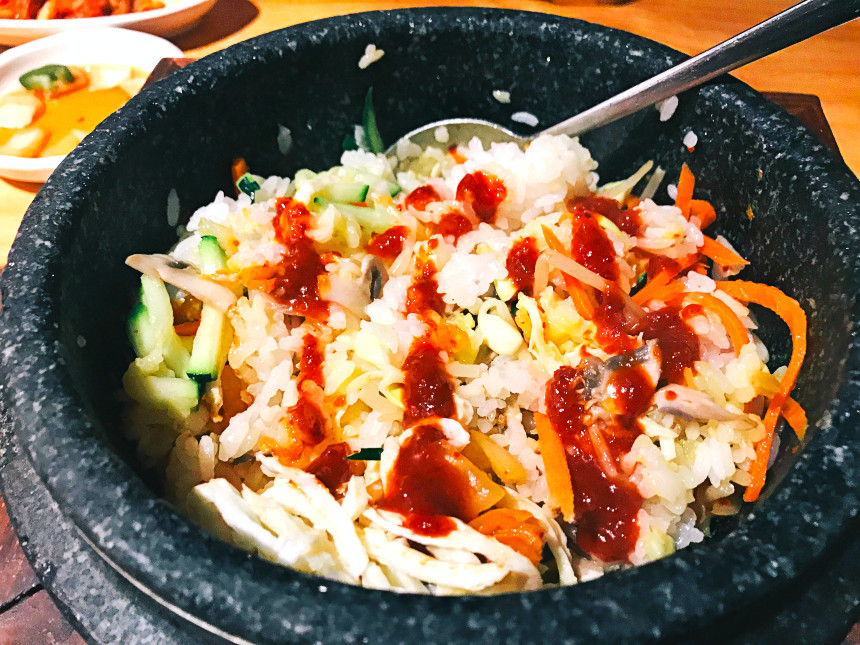 The mushrooms and zucchini had the distinct flavor of sesame oil, while the daikon brought a refreshing crunch to the dish. I added extra gojuchang sauce, just enough to numb the edges of my tongue.
Each bite of the bibimbap was a little different. Some had crunchy and chewy rice with the sweet and spicy gochujang sauce. Others bites were mixed with vegetables, tangy kimchi, and egg.
The bibimbap was a delicious balance between spicy, sweet, crunchy, and chewy – the epitome of comfort food.
The large portion left me feeling stuffed and ready for a nap, but not before scraping my bowl for the last few morsels of crispy, crunchy rice!
Restaurant: House of Tofu Soup
Featured Dish Name: Stone Bibimbob (Vegetarian)
Dish Type: Rice
Available For: Dinner
Dish Price: $12.95
Flavour Profile: Savoury
Served: Hot
Portion Size: Large