A Rooibos Latte To Complete Your Soothing Seaside Visit
It makes perfect sense that Cafe Orso rests within Deep Cove. The design of the space reflects the vast wilderness that surrounds it. But, even more so, their menu is one that you'd want to enjoy by the water or far within the forest. Their comforting menu includes craft beer, waffles, 49th Parallel Coffee, and one smooth rooibos latte.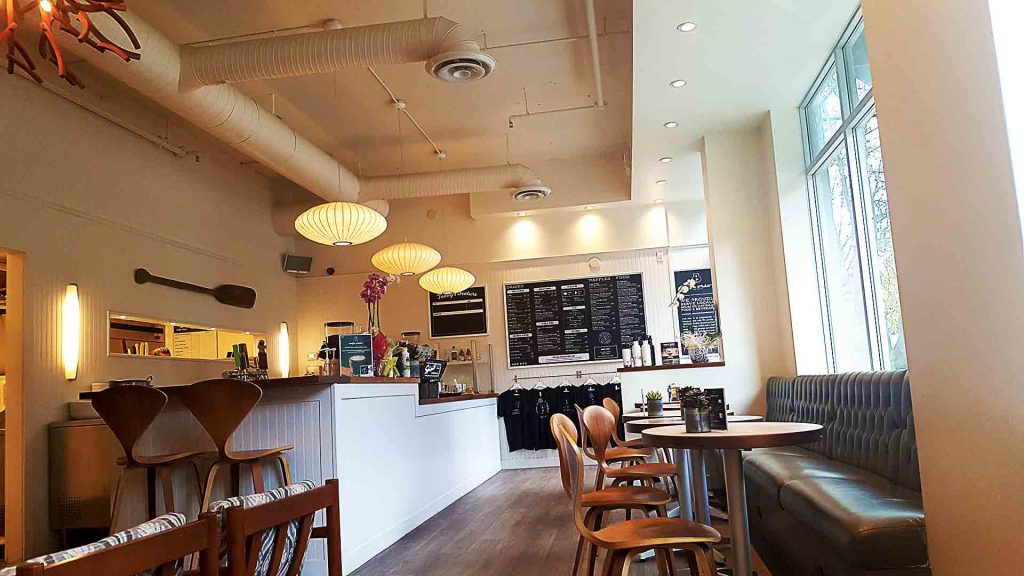 Rooibos, derived from a bush grown in South Africa, is a favourite for tea lovers. However, it's seldom made into a latte. Orso's rooibos, derived from the traditional red bush (as opposed to the green), is steamed and served directly in the teapot. As a result, you can maintain the drink's heat while sipping.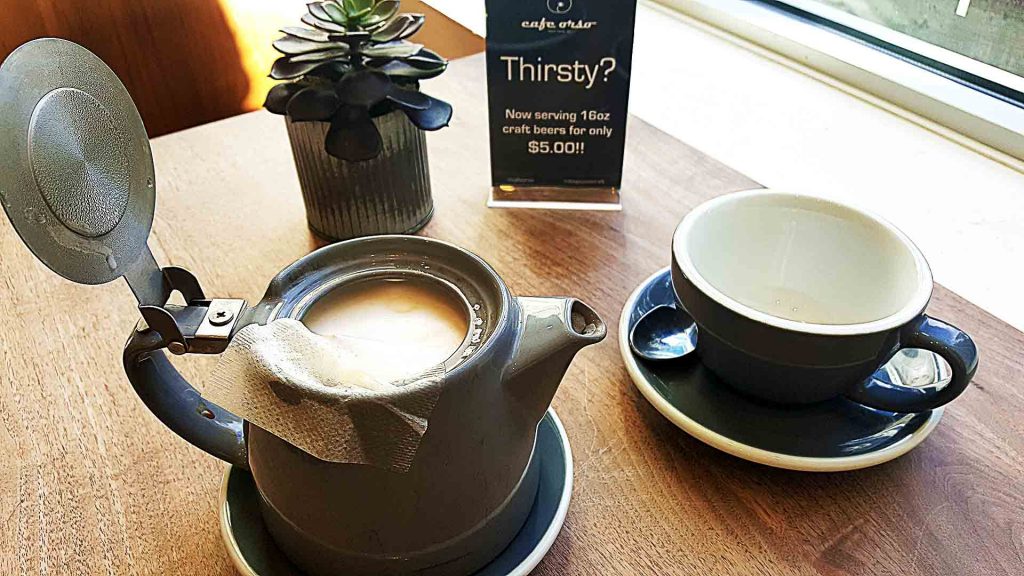 When steamed with milk (dairy or otherwise), rooibos is a breath-freshening, soothing drink, served just right. This nutty tasting tea mixes well with the delicate steamed milk. Some like to add honey, vanilla, or even lemon. But I prefer to enjoy the consistency between tea and milk. There's a natural fruitiness within the rooibos that doesn't need sweetening beyond the frothy milk.
Sip after sip, Orso's rooibos latte is simply heavenly.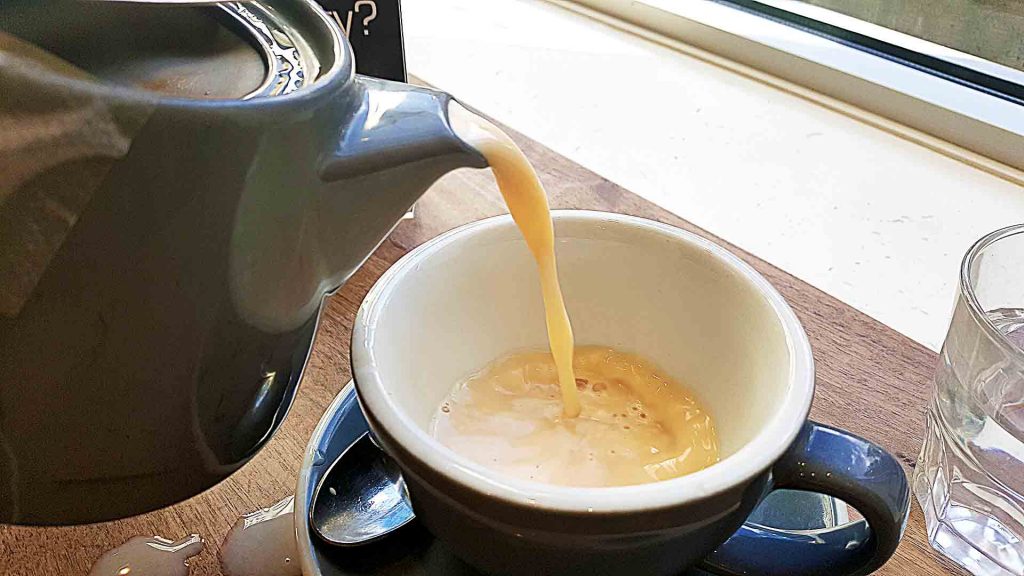 According to the U.S. Department of Agriculture, there are also health benefits that come from drinking rooibos. This herb may relieve headaches, eczema, and insomnia. Yes, it won't keep you up at night because it's free of caffeine.
Cafe Orso claims to be European inspired. While I can see that reflected in their menu, I'd argue that they couldn't be more "Vancouver" if they tried. Why? Well, because Orso is just so perfectly placed between the mountains and the sea.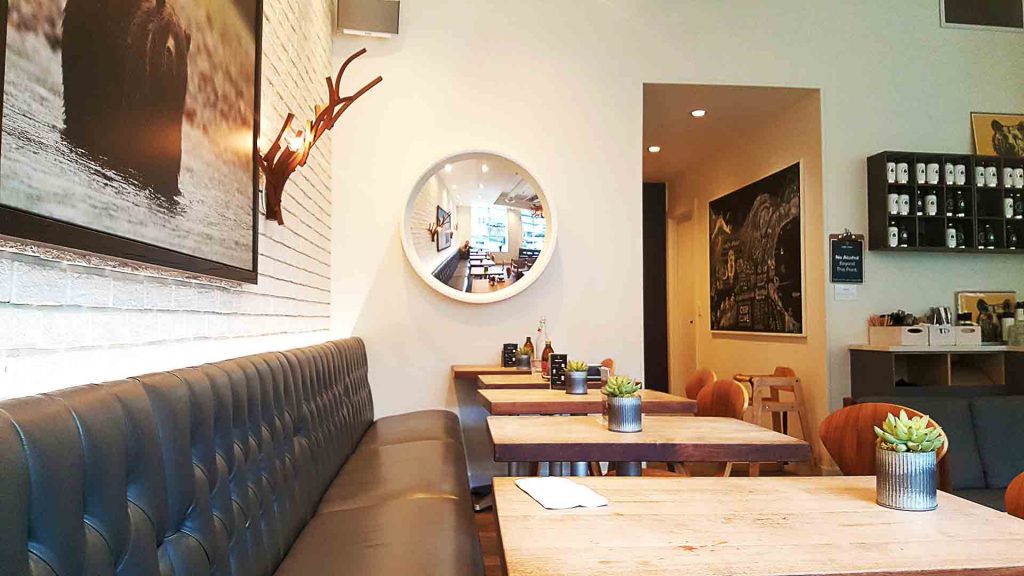 Branch-inspired lighting fixtures hang above multiple seating areas, a charming chalkboard map, and tons of images of their mascot – a big ol' bear. The best part about sitting in Orso is the people watching. Deep Cove is a family-oriented town. That means there's a smattering of retired folk, Capilano students, and teenagers coming for an after-school cappuccino. But there's also a group of us who've traveled to this fantastic café for some treats. Maybe even their rooibos latte.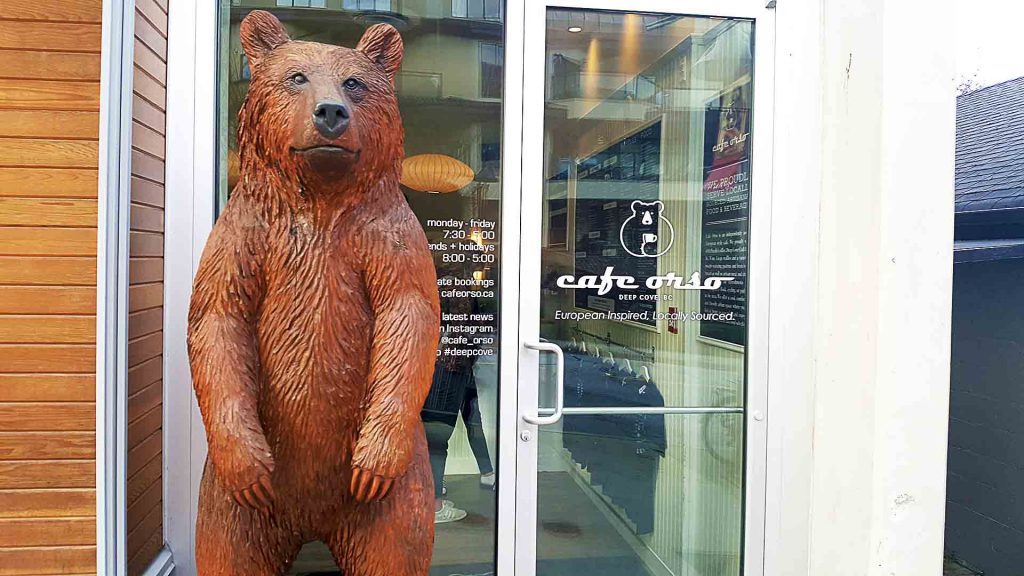 Restaurant: Café Orso
Featured Dish Name: Rooibos Latte
Dish Type: Tea/Bubble Tea
Available For: All Day
Dish Price: $4.25
Flavour Profile: Sweet
Served: Hot
Portion Size: Small