The Chocolate Rosemary Cashew Cake that Elevates Vegan Desserts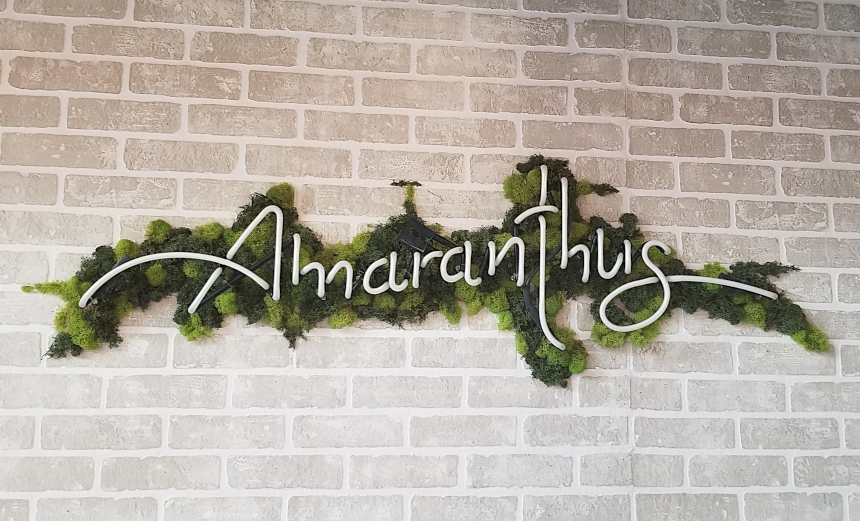 Thai food, specialty tea, and barbecue have made River Market one of New Westminster's go-to food spots. But it was missing a casual eatery with a vegetarian menu. That's until Amaranthus stepped in. Open since April 2019, this plant-based restaurant focuses on creating unique takes on old favourites. From brunch to dessert, Amaranthus has something for everyone. But the Vegan Chocolate Rosemary Cashew Cake is the perfect way to end a meal.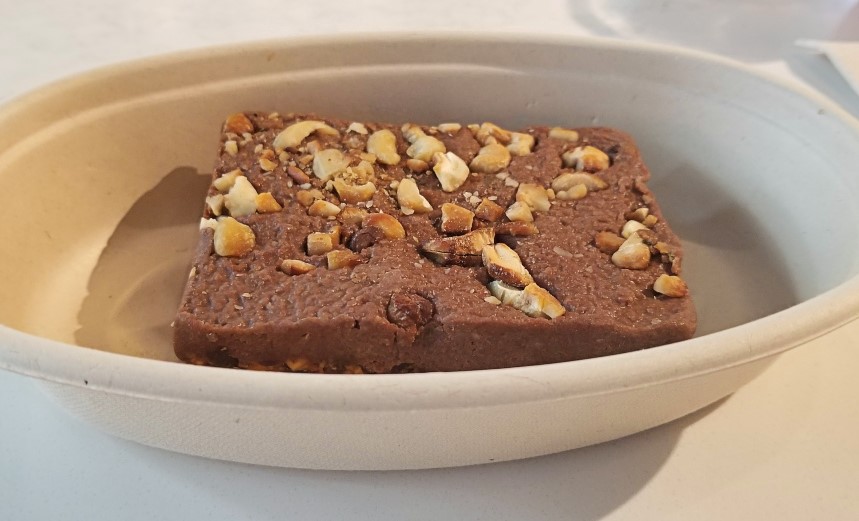 Chocolate cake is traditionally moist, smooth, and sweet. Being a chocolate cake fan, I had high expectations for the vegan version. And the Chocolate Rosemary Cashew Cake at Amaranthus lived up to these expectations.
Made with dairy-free Callebaut dark chocolate, the Chocolate Rosemary Cashew Cake was dense, fudgy, and dark.
With each bite of this large slice, I savoured its intense chocolate flavour. Ground almonds and coconut oil kept the cake moist. Dates added natural sweetness and kept the cake smooth. Vegan and gluten-free, this cake didn't have or need flour. To cut through the richness of the chocolate, roasted cashews added a nice crunch and nutty flavour. Finally, rosemary added an herbal flavour that contrasted nicely with the chocolate. When paired with a fruity mango rooibos iced tea, the cake's rosemary flavour really stood out. My dessert craving was satisfied by this cake you wouldn't even think was vegan.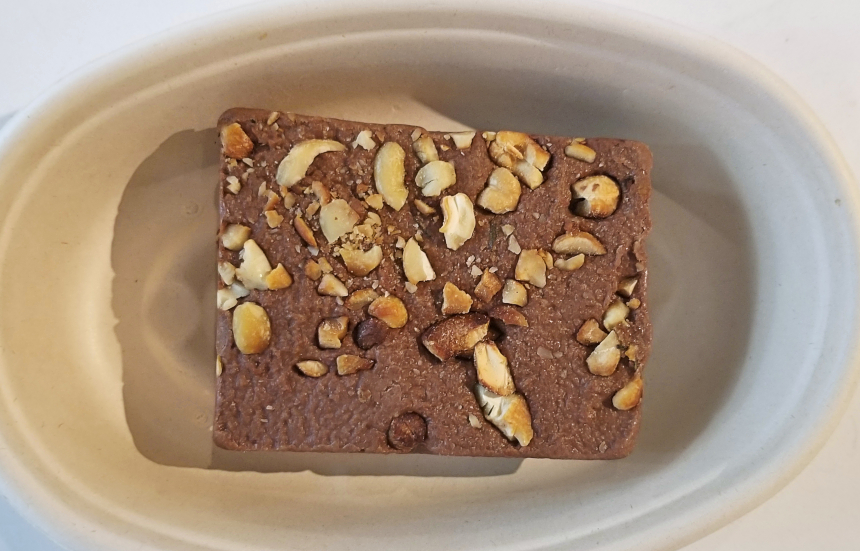 Amaranthus's space reflects the beauty of the plant it's named after – the amaranth. Dried rosemary and lavender hang from the ceiling of the open plan kitchen. Eight round marble tables and comfortable benches with colourful pillows make the space feel cozy. The restaurant also cares about sustainability. In fact, all their dishes and cutlery can be composted. Even on a busy Saturday afternoon, Amaranthus makes a great place to grab a healthy bite to eat with friends.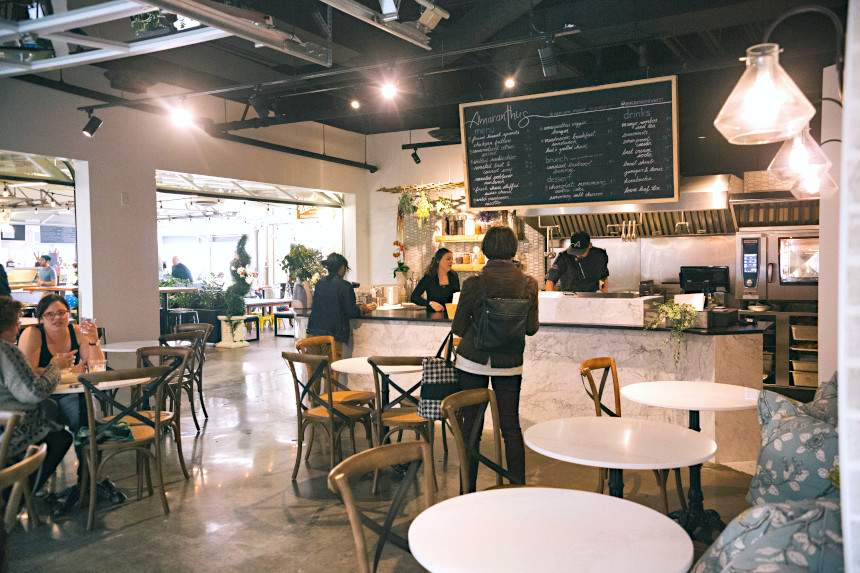 Restaurant: Amaranthus
Featured Dish Name: Chocolate Rosemary Cashew Cake
Dish Type: Cake
Available For: All Day
Dish Price: $7.00
Flavour Profile: Sweet
Served: Cold
Portion Size: Small
Other Notes: Vegan