Take a Break from Pho with this Lemongrass Chicken Broken Rice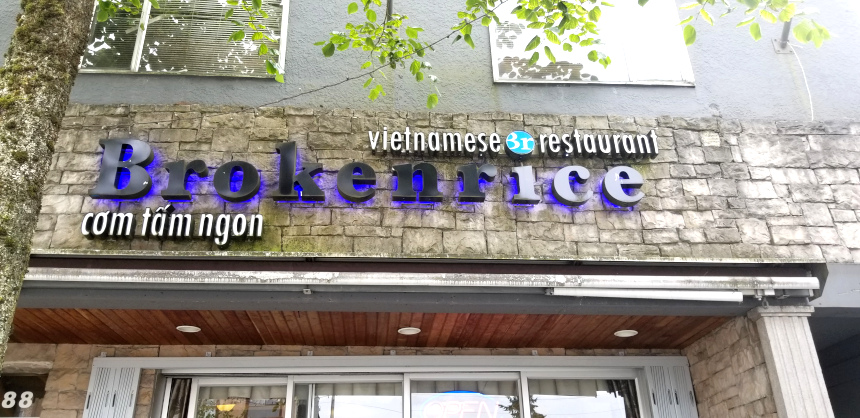 In a neighbourhood filled with Italian, Thai, and Greek food, it's easy to satisfy cravings in Burnaby Heights. But in a food paradise, how does a restaurant stand out? Brokenrice Vietnamese Restaurant stands out with its distinct flavours. Going far beyond pho and spring rolls, this Vietnamese restaurant offers so many unique flavours, it can be tough to choose what to order. But for an authentic Vietnamese meal, you can't go wrong with the Lemongrass Chicken on Rice.
Broken rice (cơm tấm) historically gets its name from rice that's broken during the harvesting and cleaning process. While it was once working class food, it gained popularity for its unique flavour. Today, broken rice is smaller and softer than traditional rice. At Brokenrice Vietnamese, they offer a choice between tamarind prawns, pork, chicken, beef, and tofu. I chose chicken. And after 15 minutes, my Lemongrass Chicken on Rice arrived, piping hot.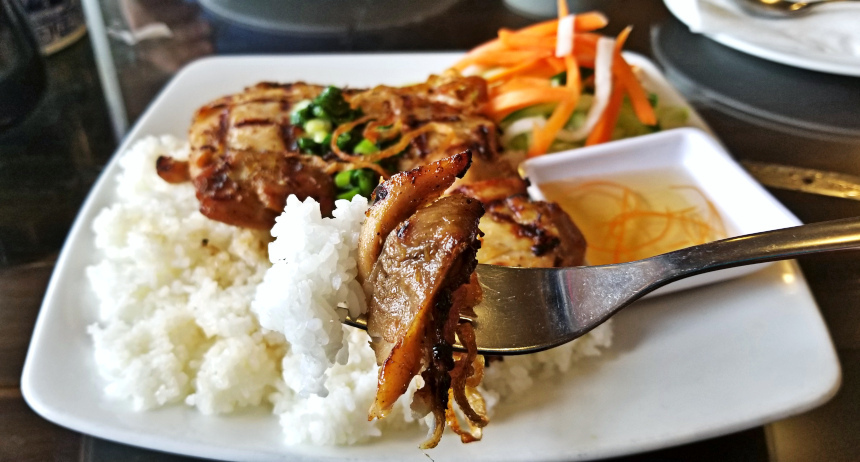 Right away, I could smell the fragrant lemongrass. The dish had many complementary flavours. A garnish of scallions and crispy onions added crunch and saltiness. A green salad with lettuce and cucumbers brought crisp freshness, while pickled daikon and carrots brought a nice sour crunch.
But, it was the grilled flavour of the lemongrass chicken that really stood out. The char on the chicken paired well with the lemongrass flavour – a light, tangy mix of lemon and mint.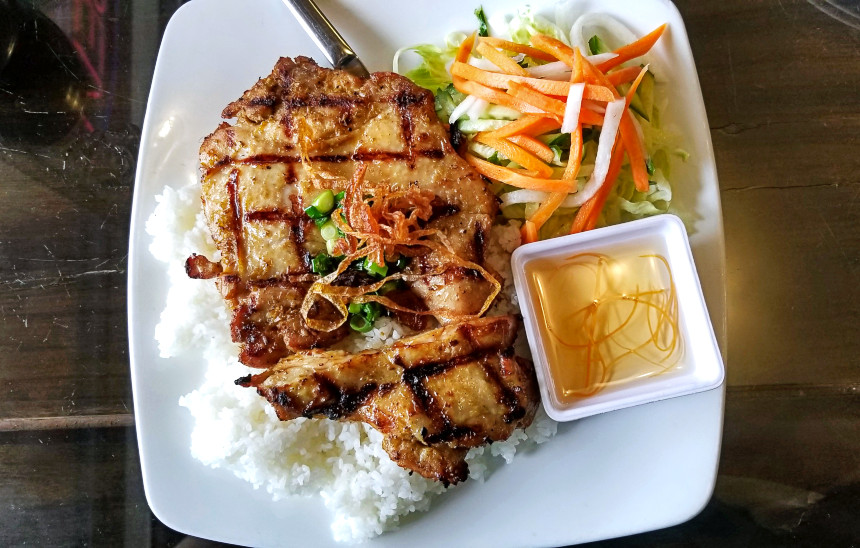 Juicy and tender, the lemongrass chicken was the star of the dish.
Underneath, the broken rice was soft and fluffy. It soaked up the lemongrass flavour from the chicken and stayed soft. On the side, the traditional nước mắm dipping sauce brought a tangy zing to the entire dish. The size of this Lemongrass Chicken on Rice was more than enough to satisfy my hunger.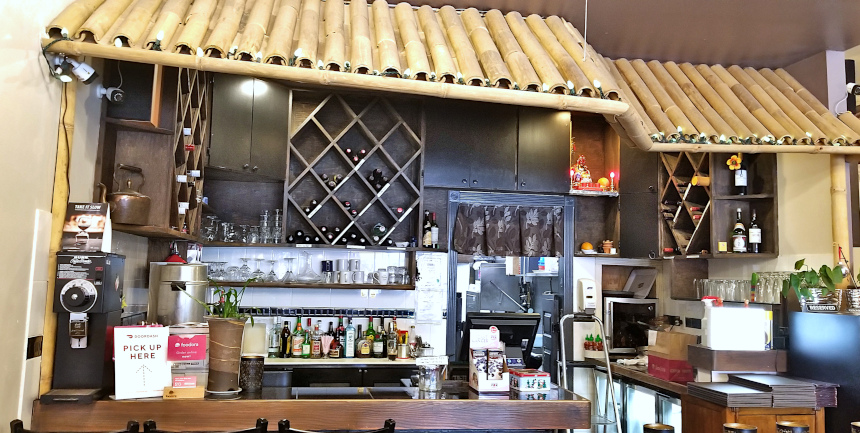 At Brokenrice Vietnamese Restaurant, the décor is unique, with many paintings and statues that reflect Vietnam's history. A bamboo-style roof covers the bar, while healthy plants surround the front entrance. Glass-topped tables can fit large gatherings, making this a great spot for a laidback lunch or group celebration for any Vietnamese food lover.
Restaurant: Brokenrice Vietnamese Restaurant
Featured Dish Name: Lemongrass Chicken on Rice
Dish Type: Rice
Available For: Lunch
Dish Price: $11.75
Flavour Profile: Savoury
Served: Hot
Portion Size: Large