A Beer-Like Iced Americano That'll Shock Your Day
It doesn't really matter what the weather's like; sometimes, you just feel like sipping on an iced coffee. Vancouver's far from short on cold brews and caffeinated iced drinks, but Trafiq may be an underrated place to get one. This is because the Main Street café and bakery is mostly known for their exquisite homemade cakes and sandwiches. But I assure you, they make a mean iced Americano, too.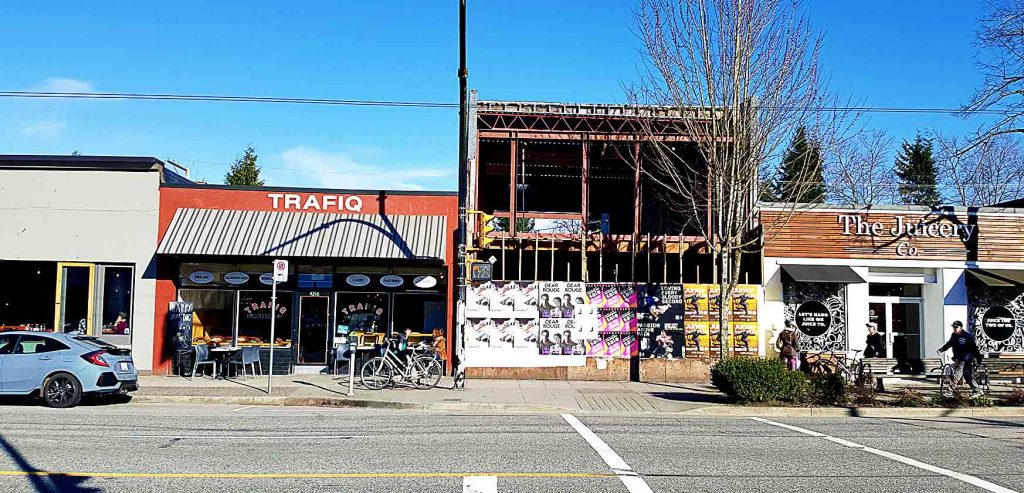 The quality of Trafiq's iced Americano comes down to its beans. They use Aurora, an Italian-style roaster. This means the espresso is sharp and bitter, yet lacks acidity. It's a smooth, slightly spicy coffee with a punch of caffeine. There's no aroma due to all of the ice, but the tasting notes are shocked into dominance by the freezing temperature. A berry start transitions into a silky, chocolatey finish, and simultaneously, there's a definitive tanginess.
With flavours consistent throughout the body, this iced Americano doesn't run out of steam. And all that ice keeps it nice and cold.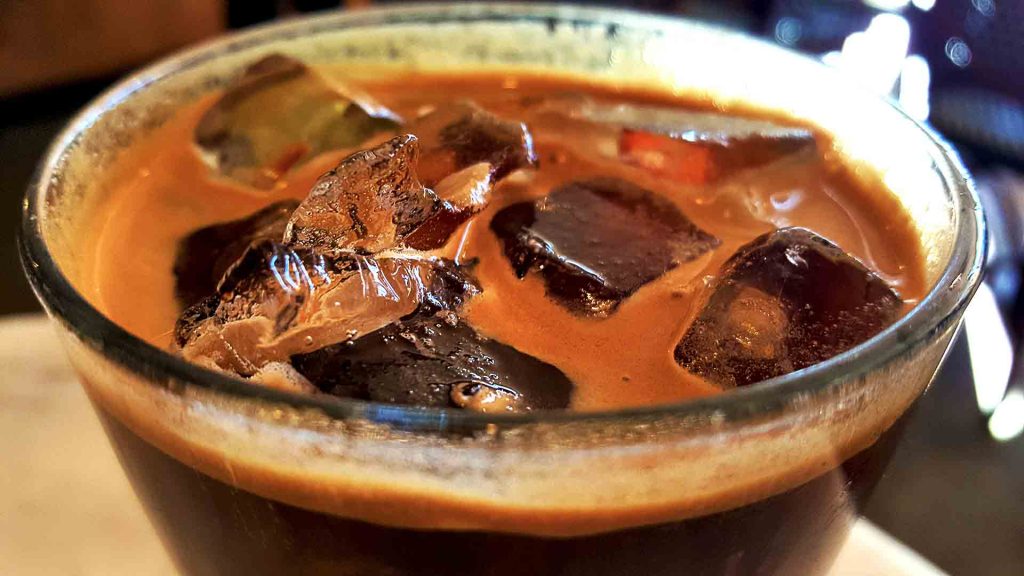 By the way, if you don't need dairy or soy milk, don't use it. Stick with the natural flavours of this iced brew. The beans don't need further dilution. Besides, you wouldn't want to ruin its wonderful beer-like appearance, would you? Also, all the natural lighting loves to pick up the crema's caramelized colours. This drink is gorgeous to look at, and even better to down. But please, skip the straw. It's far better for the environment, and your lips deserve the full effect of the coffee.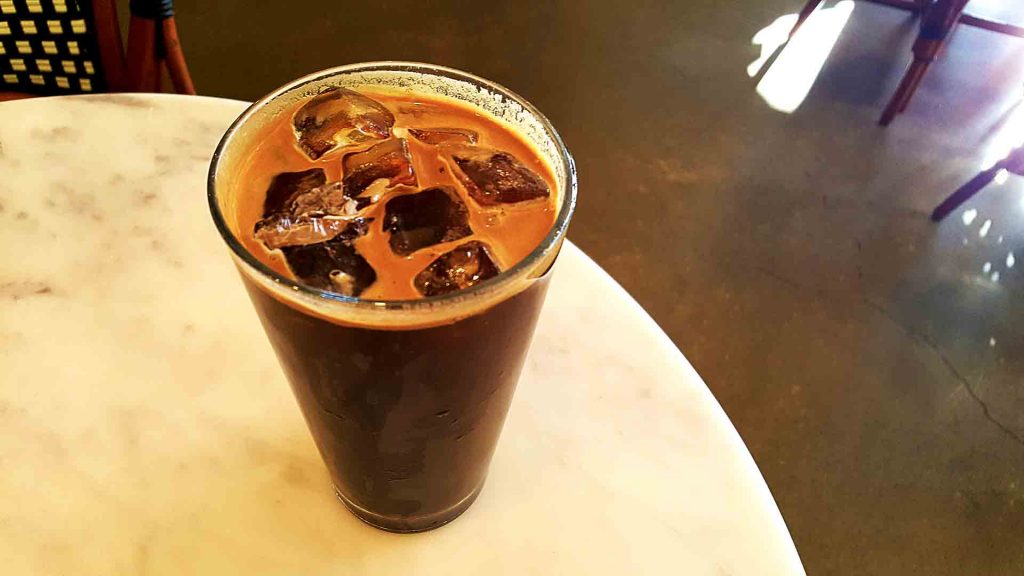 Besides their iced Americano, Trafiq's baking will have you on your knees. Same goes for their homemade sandwiches. You can even watch them bake the bread in the back. It's like heaven on earth.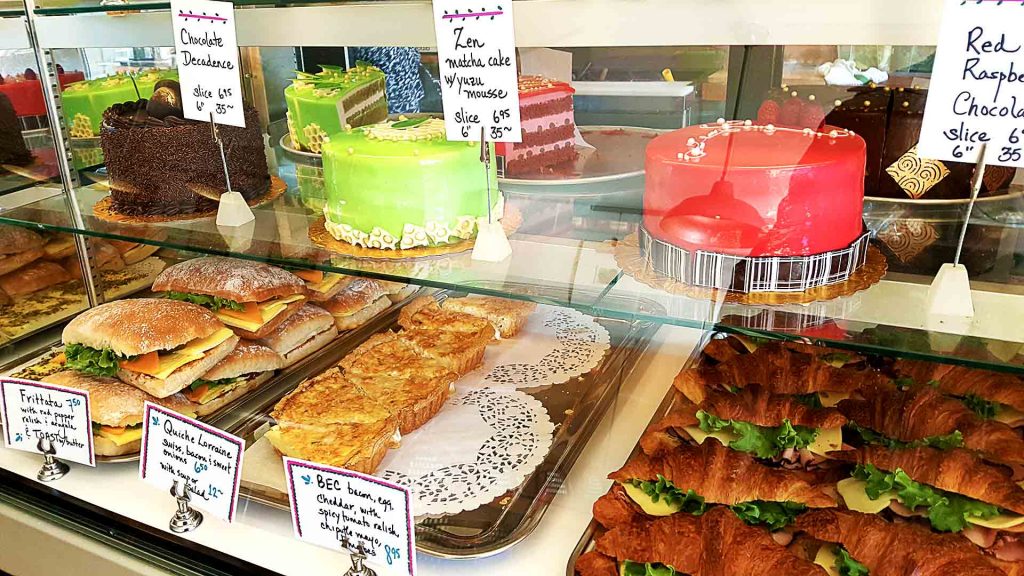 The décor is exceptional, too. The concrete floors, white walls, wood blocked bar, European-style chairs, and marble tabletops all seem impeccably suited to the overall feeling of the place. You can tell Trafiq is a Main Street staple for a reason. But that reason should be expanded to things like their sublime iced Americano.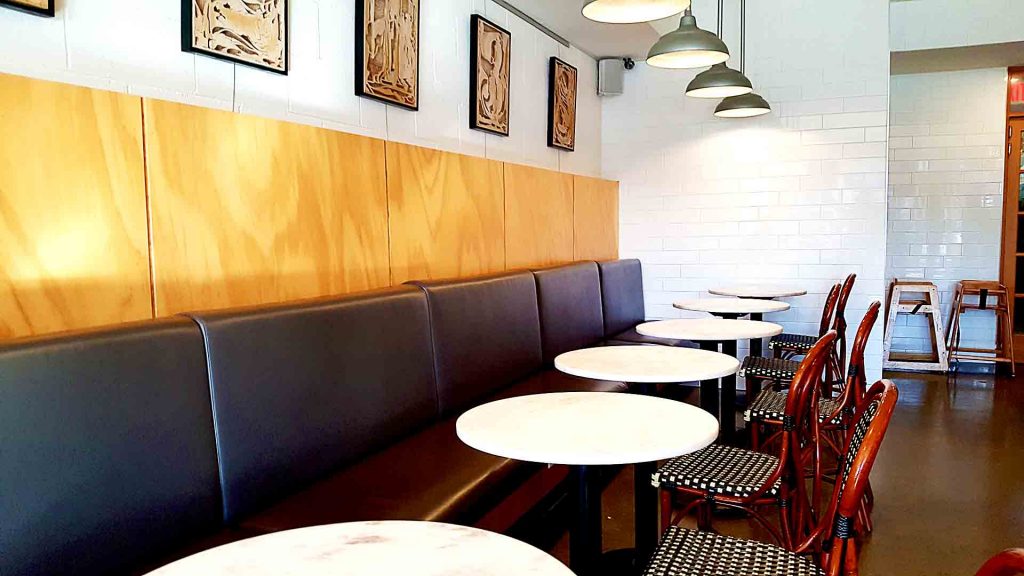 Restaurant: Trafiq
Featured Dish Name: Iced Americano
Dish Type: Coffee
Available For: All Day
Dish Price: $3.25
Flavour Profile: Bitter
Served: Cold
Portion Size: Small