Grab a Taste of Korea with the Night Market Poutine
Hunger can strike at any time, even when you're on the run. And when you're trying to catch the next train, sometimes you crave more than just a sandwich. That's why the restaurants inside New Westminster's SkyTrain station stand out. From poké to noodles, it has something for everyone. But Spud Shack Fry Co.'s Night Market Poutine shines in the area.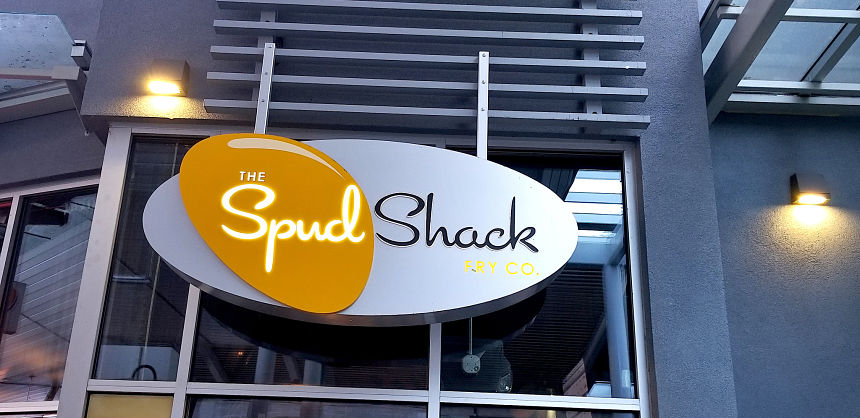 Located right in front of the SkyTrain platform, this food shack offers a West Coast twist on Belgian comfort food. But it's the poutine that the crowds love – one of my favourites being the Night Market Poutine. This poutine gives you a taste of Korea while satisfying any comfort food craving.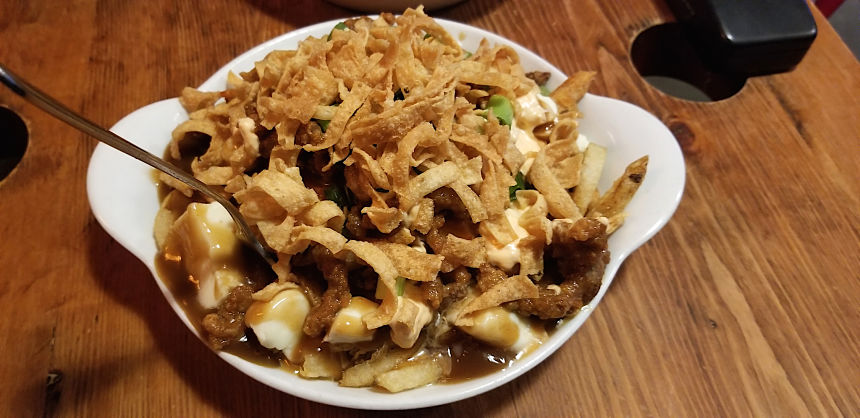 Originally invented in Québec in the 1950s, poutine has been Canada's national dish for decades. While poutine is traditionally made with cheese curds and creamy brown gravy, I went for a Korean twist with the Night Market Poutine. Spud Shack's kitchen staff had the dish out to me in 15 minutes. Right away, I could smell the spicy kimchi mixed with brown gravy.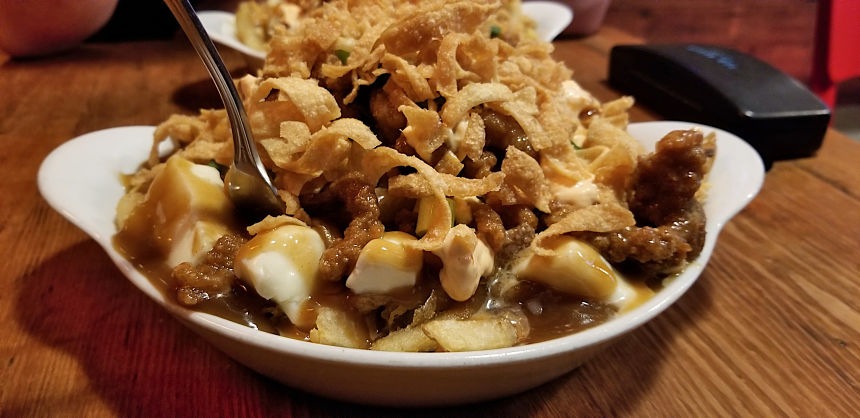 Garnished with crunchy wonton strips and fresh green onions, Spud Shack's Night Market Poutine had so many complementary flavours.
The fries were crispy at first bite, then soft under the gravy. The cheese curds and gravy added salt and creaminess to the dish. The breaded ginger beef was tender and spicy, bringing warmth to the dish. The pickled sour spice from the kimchi balanced out the salty flavours and the creaminess of the cheese. Finally, the green onions added freshness to the dish, while the wontons stayed crunchy, even covered in gravy. Overall, this poutine was large and filling enough for two people. Anyone who loves poutine and Korean food will love the Night Market Poutine.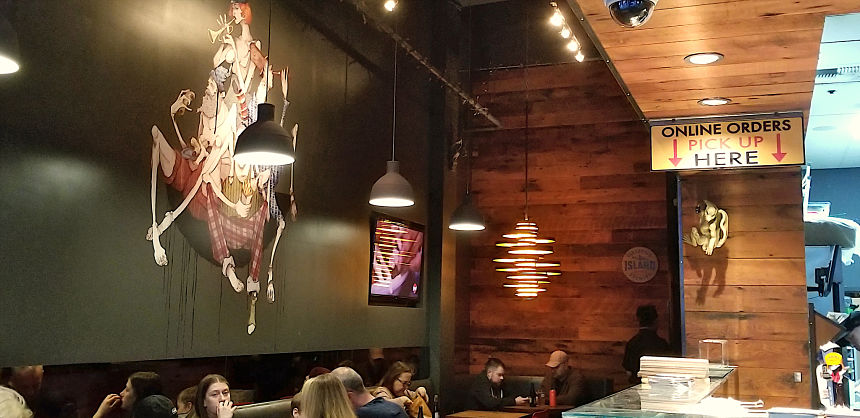 With an order counter right by the front door, Spud Shack Fry Co. dishes out their comfort food quickly. Large screen TVs and tables fitting up to five make it the place to grab a bite before catching a movie or the train. Satisfy that craving for Belgian comfort food at Spud Shack Fry Co. without breaking the bank.
Restaurant: The Spud Shack Fry Co.
Featured Dish Name: The "Night Market" Poutine
Dish Type: Other Dish
Available For: All Day
Dish Price: $16.75
Flavour Profile: Savoury
Served: Hot
Portion Size: Large