The Duck Breast Tender Enough to Cut with a Butter Knife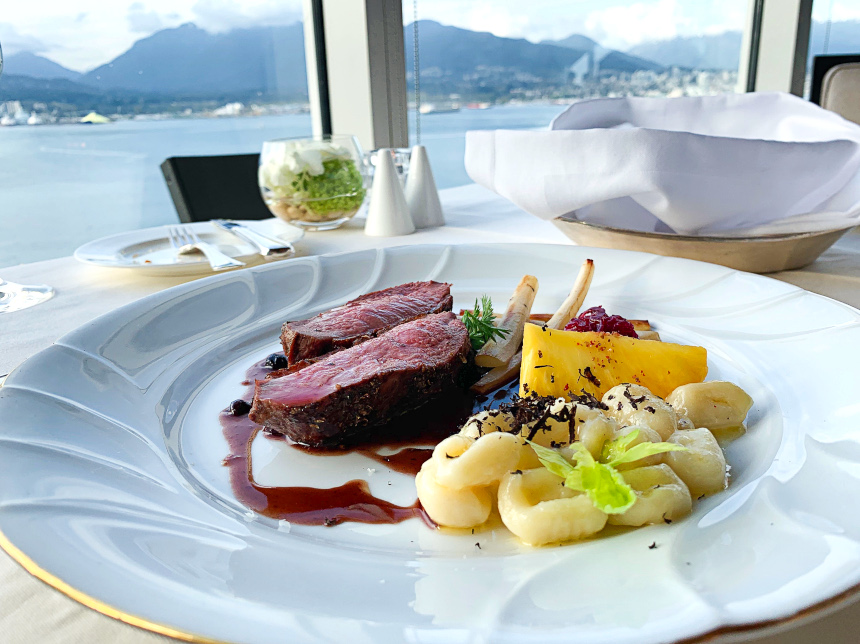 One of my favourite restaurants in the city sits surrounded by stunning mountain views, soaring seaplanes, and a sailboat-peppered harbour. Five Sails Restaurant is located inside the luxurious Pan Pacific Hotel. Their menu aims to provide guests with a gourmet experience, and their Honey-Glazed Smoked Duck Breast does just that!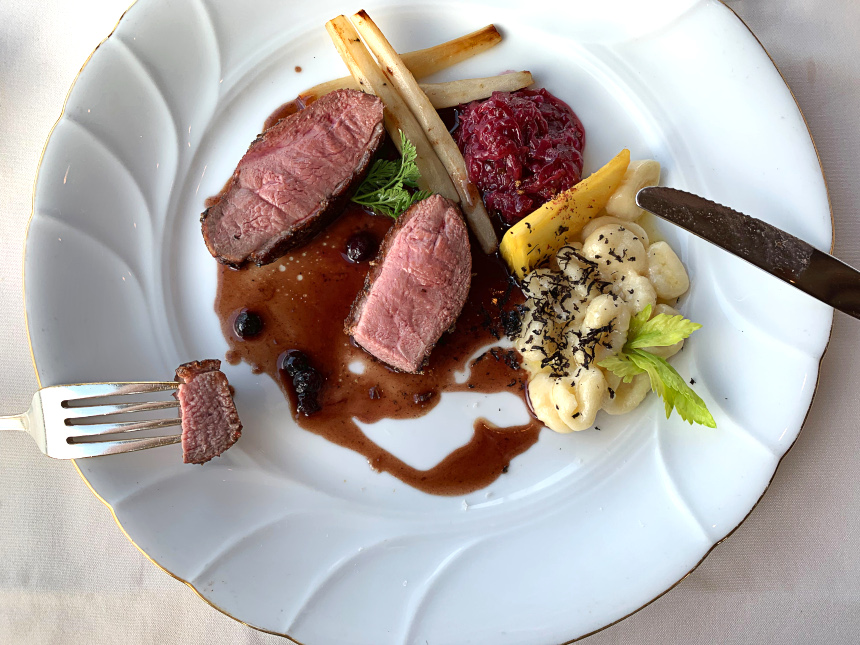 As our server placed a complimentary amuse bouche on our table and filled up our wine glasses, I couldn't help but admire the spectacular scenery through the floor-to-ceiling windows.
When our main course arrived, Five Sails' stellar hospitality was instantly apparent. A team of servers came to the table to remove empty plates and used cutlery. They refilled our glasses and laid cloth napkins in our laps. I had an immediate admiration for the finesse and talent of the chef as my duck breast was placed on the table.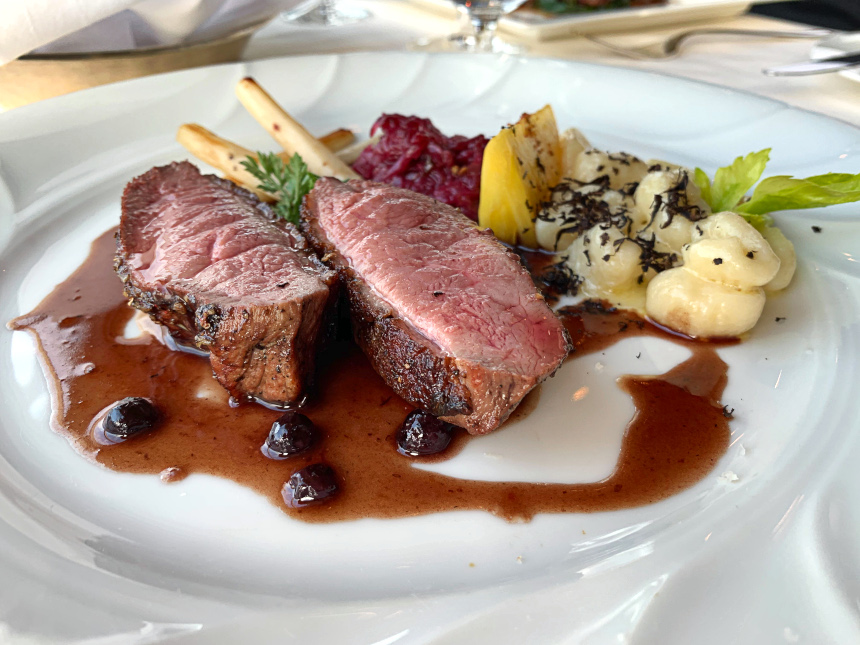 Two beautifully presented pieces of duck breast glistened on the white plate, surrounded by a vibrant red glaze. An acidic braised cabbage, a pillowy truffle butter gnocchi, tart huckleberry sauce, and caramelized salsify accompanied the duck.
The smoked duck breast was so tender that my butter knife cut effortlessly through the meat. The complex, smoky aroma of duck was paired beautifully with the candied aftertaste of honey.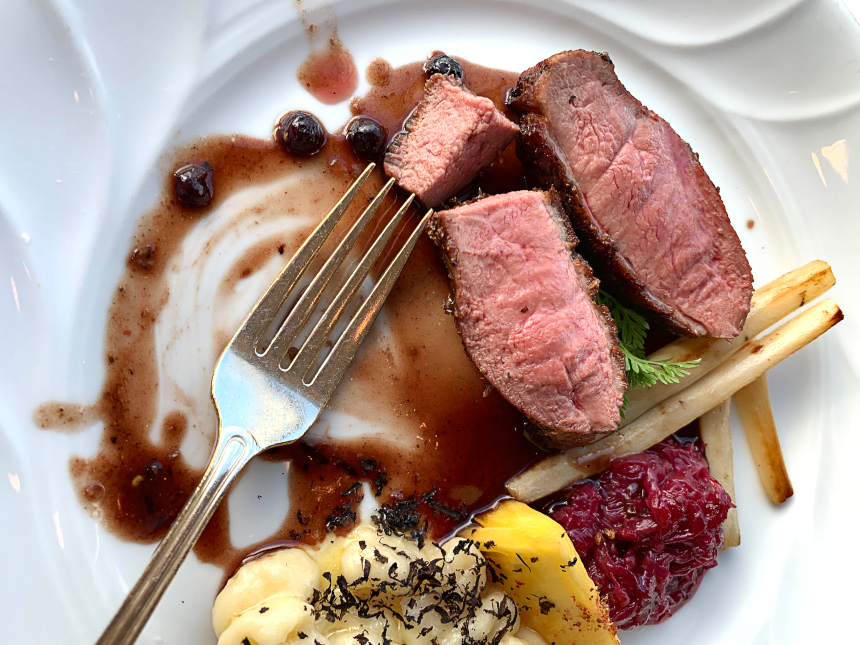 Duck has a much stronger taste than other poultry. It's more comparable to the deep taste of dark meat on turkey than it would be to chicken breast. This duck breast was rich, robust, slightly gamey, and absolutely delicious. Its strong flavour stood up to intense seasonings, making it an ideal match for red wine and sides like the creamy truffle gnocchi. The sweet honey glaze sauce was so delicious, I almost can't picture putting any other sauce on duck.
I dredged the duck through the glaze, then the huckleberry sauce, then the gnocchi. Every pairing blended flawlessly.
A forkful of duck and huckleberry sauce tasted like Christmas, while a mouthful of truffle gnocchi and duck offered an earthy, woodsy taste.
No matter what blend I made, the combination was elegant, and sophisticated.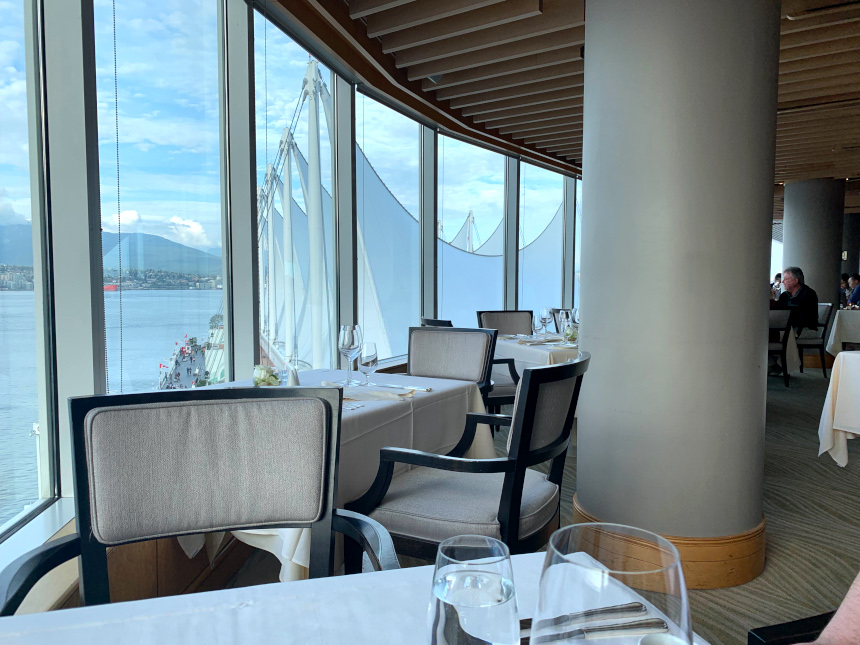 Whether I look at the service, the food, or the view Five Sails exceeded all my expectations.
Restaurant: Five Sails Restaurant
Featured Dish Name: Honey-Glazed Duck Breast
Dish Type: Poultry
Available For: Dinner
Dish Price: $39.00
Flavour Profile: Savoury
Served: Hot
Portion Size: Large