The Creamy Bowl of Udon To Combat Vancouver's Wet Weather
There's always something about Japanese izakayas that prompts me to call up my friends to enjoy good food and good company. If you didn't know, an izaykaya is a type of Japanese gastropub where you can enjoy drinks and snack on a number of small dishes. Raisu is one such recent addition to Vancouver's izakaya scene.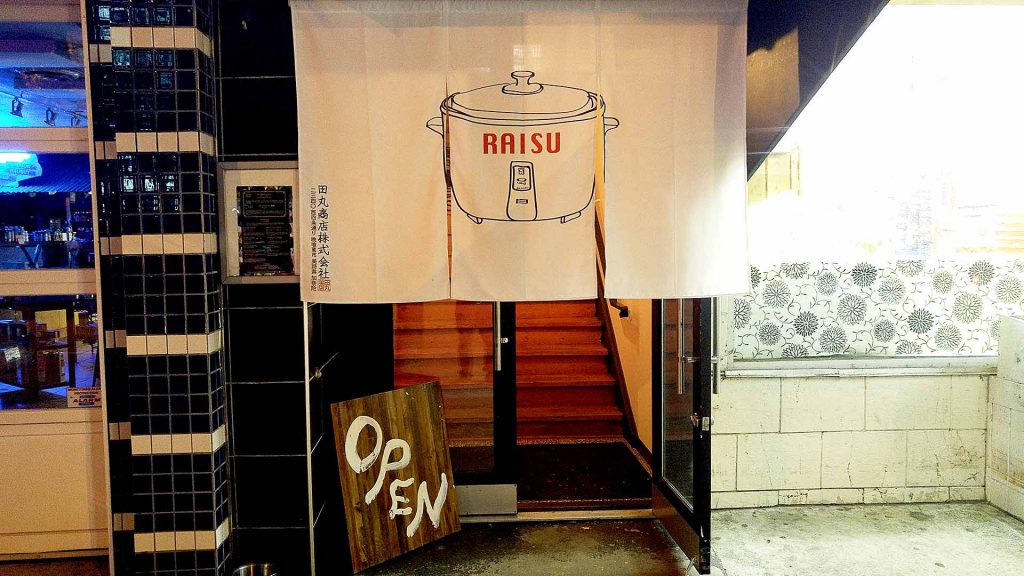 Located on West 4th, Raisu, is an izakaya owned by the same group behind Rajio, Suika, and Kingyo. The name, Raisu, has a clever ring to it because it sounds like "rice" in a Japanese accent. While it's an izakaya, Raisu goes beyond the izakaya concept with additions of "teishoku" meals, which are full meals that come on a tray with sides, pickles, and miso soup. But, I was craving udon and chose one of Raisu's popular dishes – the Milky Silky Mentaiko Udon.
The Milky Silky Mentaiko Udon is "a culinary adventure beyond imagination," according to the menu. This bowl of udon consists of sanuki udon noodles (characterized by their square shape and flat edges) in a gently sweet Saikyo white miso, mascarpone cheese, and briny cod roe soup.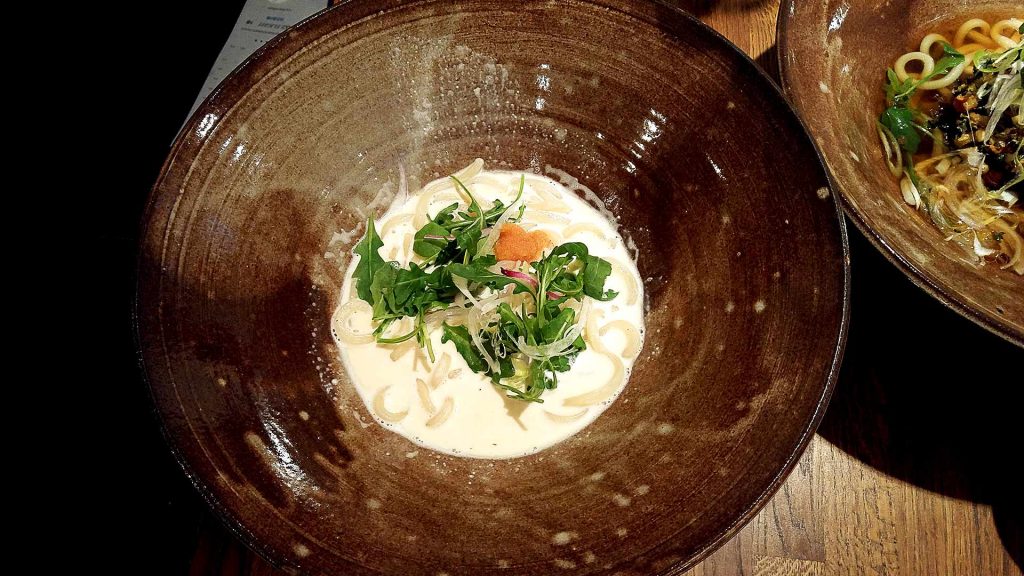 First off, let me talk about the bowl the udon came in. It was a beautiful ceramic bowl that was massive! It pretty much took up half the table. Now, let me talk about what was inside the bowl. The broth was sweet, creamy, and salty all at the same time.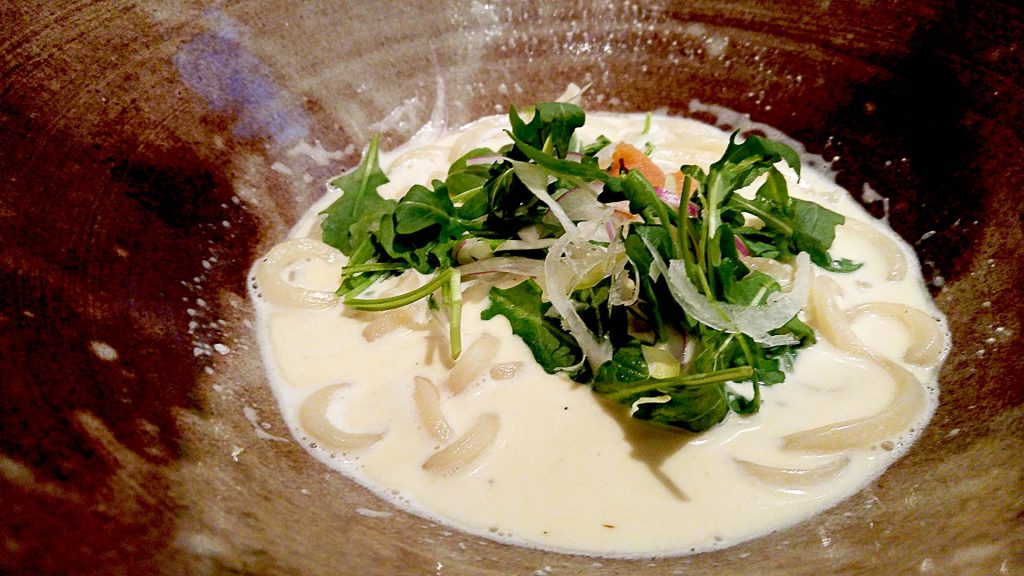 I could taste a bit of the mascarpone cheese, but the broth wasn't too salty or too rich. The mascarpone cheese added a creamy and sweet cream-cheese-like component to the broth in just the right amount. I could also taste a slight brininess from the cod roe but this definitely wasn't overpowering.
The broth was so good, that I drank the whole bowl of it.
The udon noodles were chewy and tasty, complementing the soup well. Garnished with arugula, crunchy daikon, and cod roe, the Milky Silky Mentaiko Udon definitely had my taste buds going.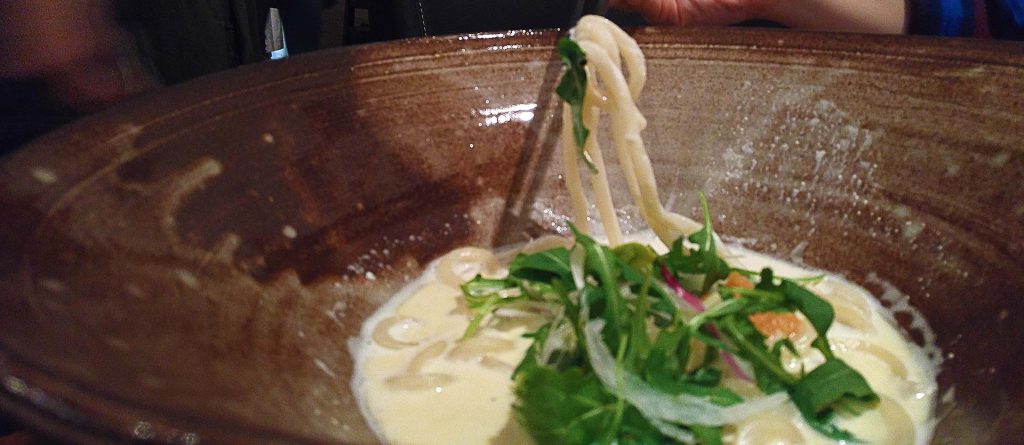 The Milky Silky Mentaiko Udon was delicious. But for such a big eater like me, I wish the portion size was a bit bigger. Nonetheless, the quality of the dish made of up for this, and I would order it again. Also, what made the dish more enjoyable was the atmosphere. It really reminded me of Japan as servers yelled out orders to the kitchen staff.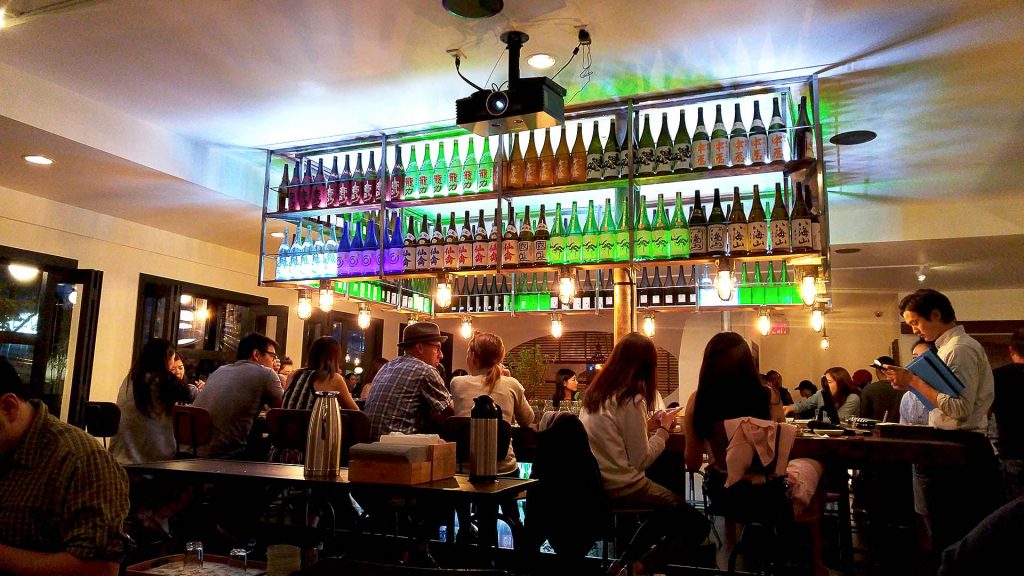 Raisu is perfect for get-togethers with friends, birthday parties, and other celebrations. They also have a central bar encircled with bar seats with sake bottles placed on shelving fixtures. Service was excellent and attentive, and our server came to check up on us every once in awhile to see if we were doing okay. I can foresee myself having a birthday party at Raisu and definitely recommend going there for a few drinks and food.
Restaurant: Raisu
Featured Dish Name: Milky Silky Mentaiko Udon
Dish Type: Noodles
Available For: All Day
Dish Price: $16.00
Flavour Profile: Savoury
Served: Hot
Portion Size: Small