The Spiced Burmese Chicken Dish That Will Have You Craving More
Have you tried Burmese food in Vancouver? There aren't many Burmese restaurants in the Lower Mainland and I had yet to come across one – until now. Burmese food has been on my list of cuisines to try, and I'd always wanted to check out this hole-in-the-wall restaurant near my neighbourhood. My Burmese friend had been raving about this place, so I knew I had to check it out.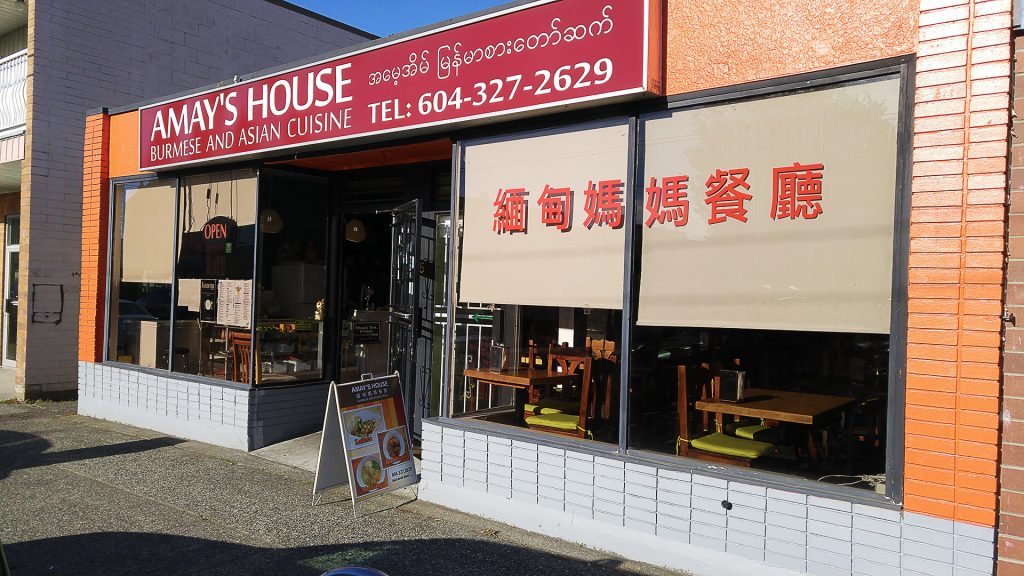 Amay's House Burmese and Asian Cuisine is a family-owned restaurant located on Victoria Drive between 34th and 35th Avenue. The staff were really friendly, recommending dishes to us and coming by to check up on us every so often.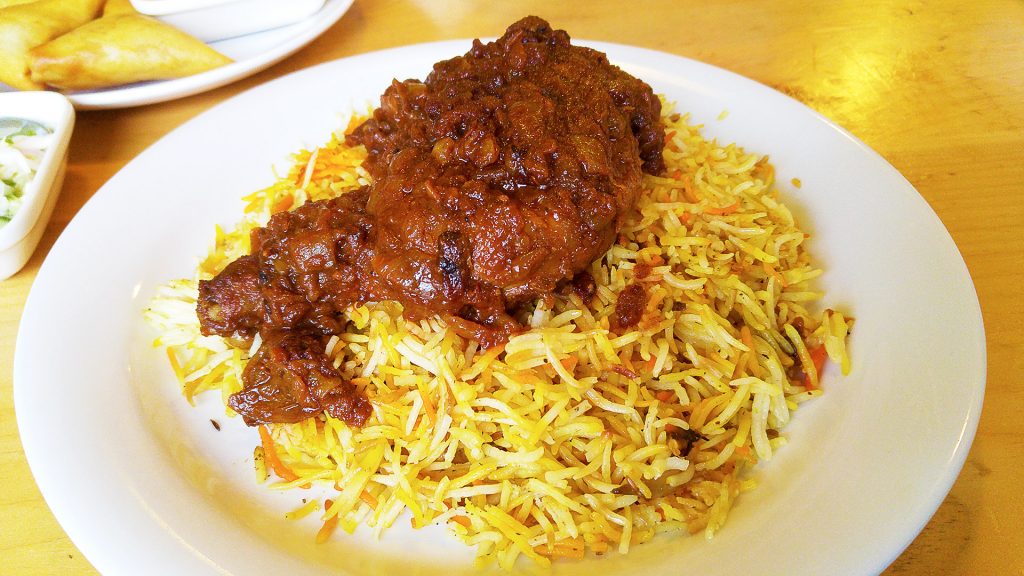 I'd never experienced Burmese food, so I went with the server's recommendation of the Burmese Style Biryani. This dish consisted of marinated roast chicken and basmati rice, all seasoned with saffron, cloves, cinnamon, bay leaves, and traditional spices. As the food arrived, the presentation was simple yet fragrant. This really struck me as a home-cooked meal as it felt like I was eating at someone's house – hence the name, Amay's House. The interior even reminded me of someone's dining room. Simple yet clean, it had room for about 40 people with Burmese paintings and photos hung all over the walls.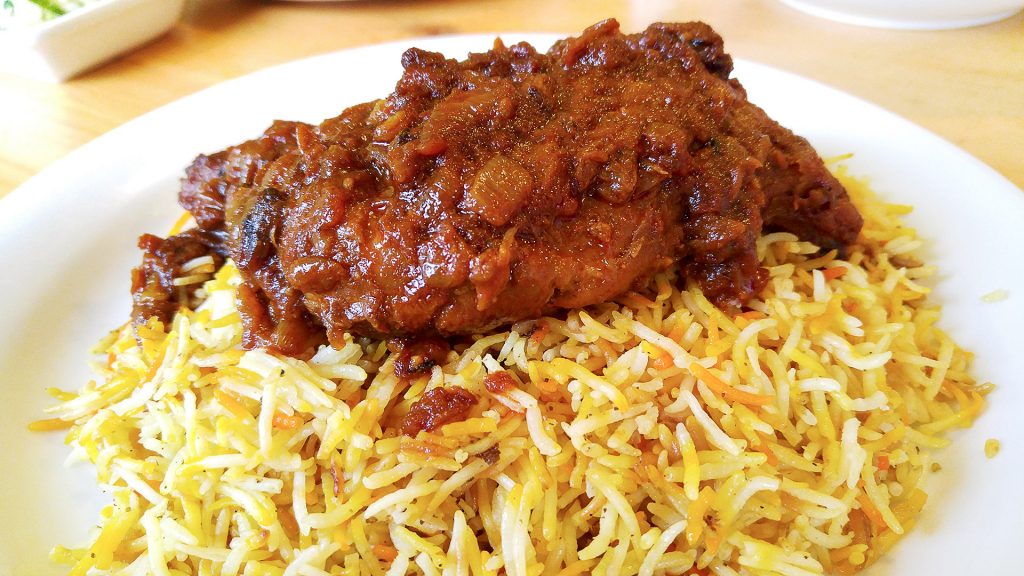 I couldn't wait to try the Burmese Style Biryani, so I dove right in as the others were still taking pictures of their food. The whole piece of chicken thigh was cooked to perfection – tender, juicy, and so moist. This chilli-like meat sauce that sat on top of the chicken thigh was deliciously aromatic as I could taste the different spices. It really reminded me of a spicy chilli meat sauce but with a lot more flavour. It wasn't too spicy either, which brought out the flavours of the sauce nicely without burning my mouth.
The rice was colourful and tasty, and each bite of the chicken, meat sauce, and rice made my taste buds sing.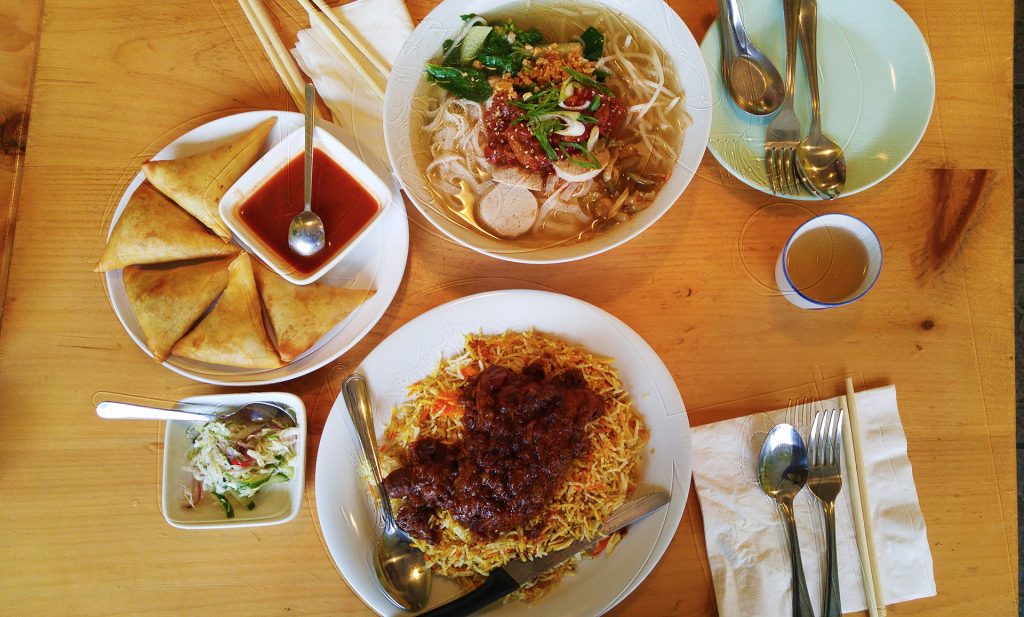 This Burmese Style Biryani was mouthwatering and quite different from all the other cuisines I've tried. Distinctly spiced and flavoured, it was like a party in my mouth. We also ordered the Burmese Style Samosas to share. They were fried to perfection and delicious. It was a great experience dining at Amay's House and I look forward to trying out their other dishes on my next visit.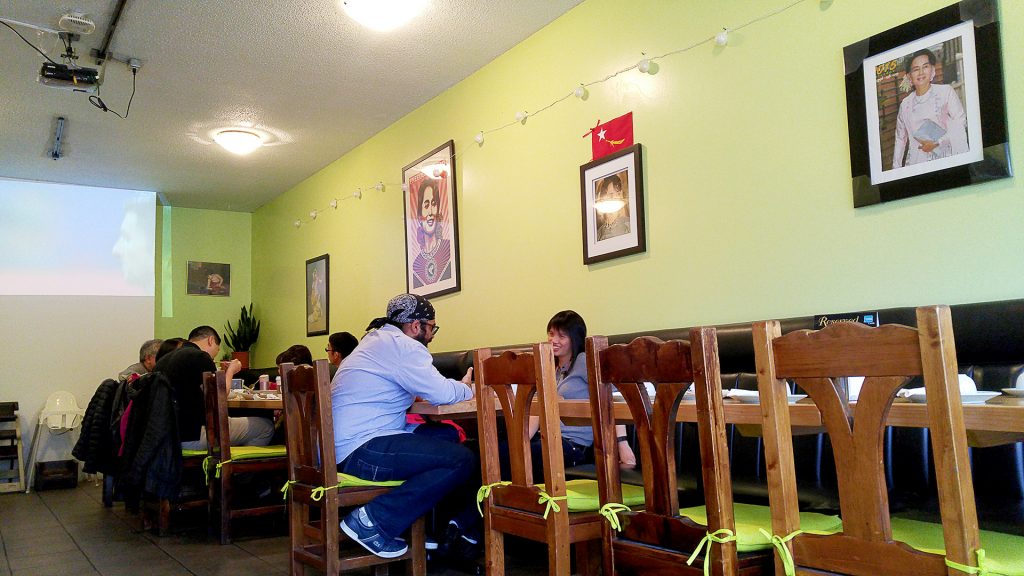 Restaurant: Amay's House
Featured Dish Name: Burmese Style Biryani
Dish Type: Poultry
Available For: All Day
Dish Price: $11.00
Flavour Profile: Exotic Spices
Served: Hot
Portion Size: For Share