The Egg-ceptionally Healthy Scrambled Eggs To Brighten Your Morning
The Twisted Fork Bistro is a restaurant I'd always heard great things about, but had never been to – until now. A few weeks ago, I took my mom out for brunch there to finally see what all the hype was about. And it was worth it, especially for their bell pepper and zucchini scrambled eggs.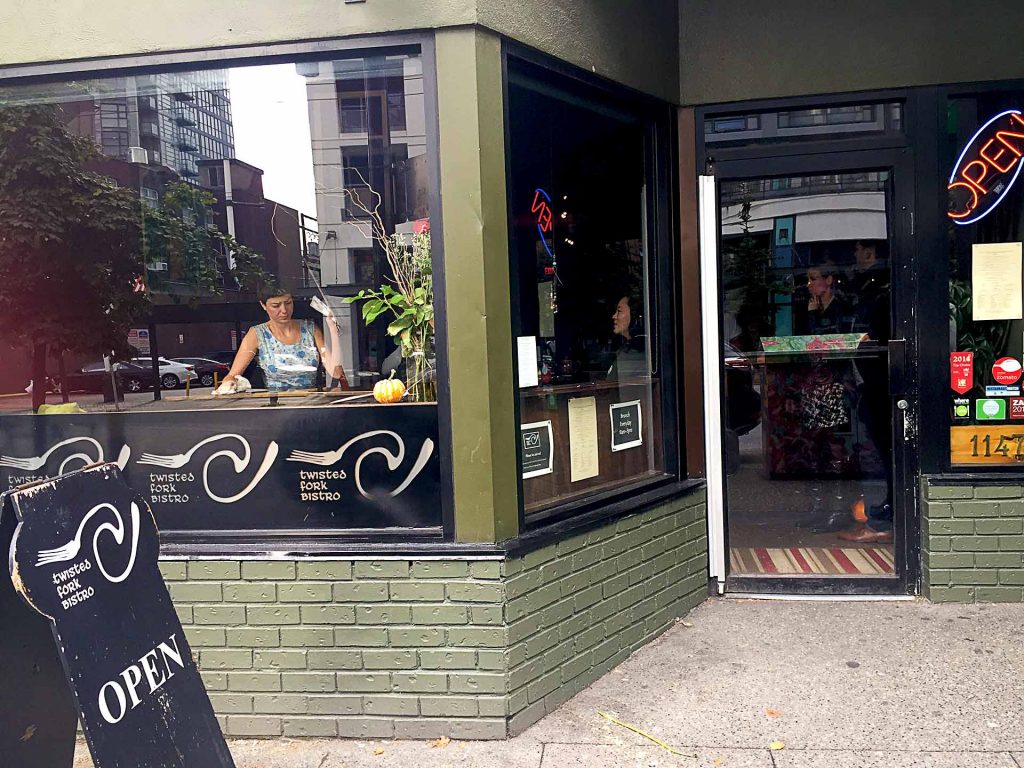 We went to the Twisted Fork on a Sunday morning, and the little bistro was full to capacity and bustling with activity! This was a good sign, showing it was a popular place. But, it was also a bad sign, since we had to wait 30 minutes to get a table. However, they had a neat system set up, where they text you when your table is ready, rather than giving you a buzzer. I personally preferred this setup, as it meant we could visit some of the shops nearby while we waited.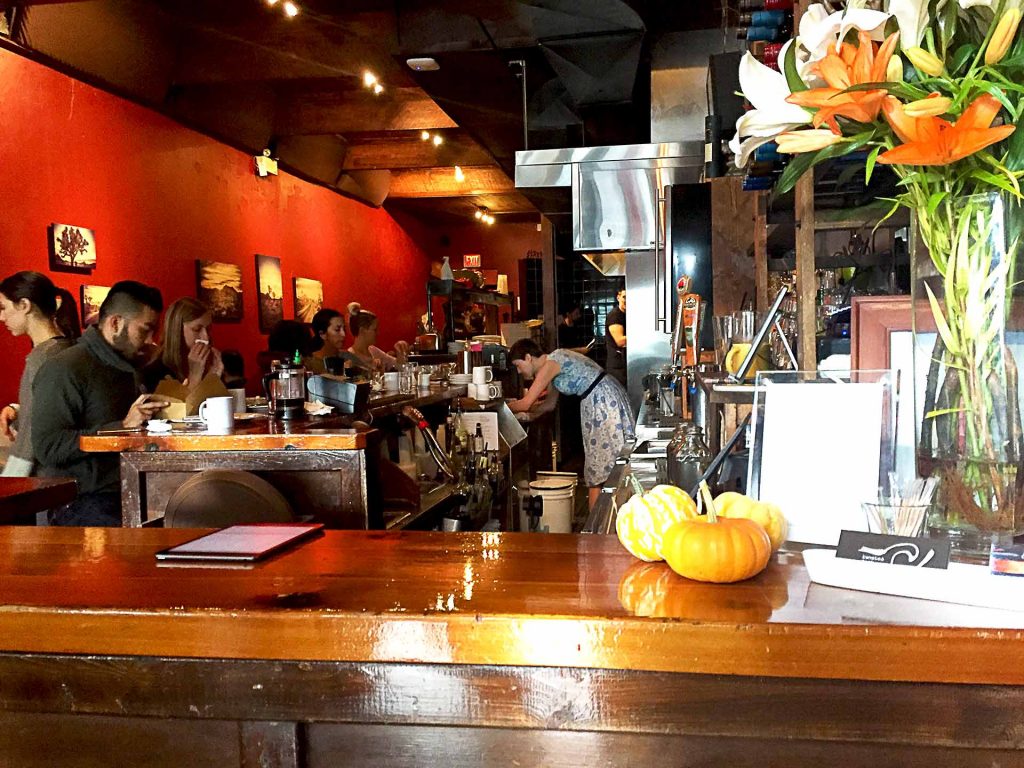 Once we settled in at the bar, our friendly waitress immediately asked us what we would like to drink. I ordered orange juice, and my mom got a tea. The orange juice felt very luxurious, as it came in a chilled glass! My mom's tea came in a small personal teapot, accompanied by a small pot of sugar and an adorable single-serving milk pitcher. After perusing the menu, I decided on the bell pepper and zucchini scrambled eggs, the first option on the brunch menu. From where we were sitting, we could see the open kitchen and watch the chefs prepare our food.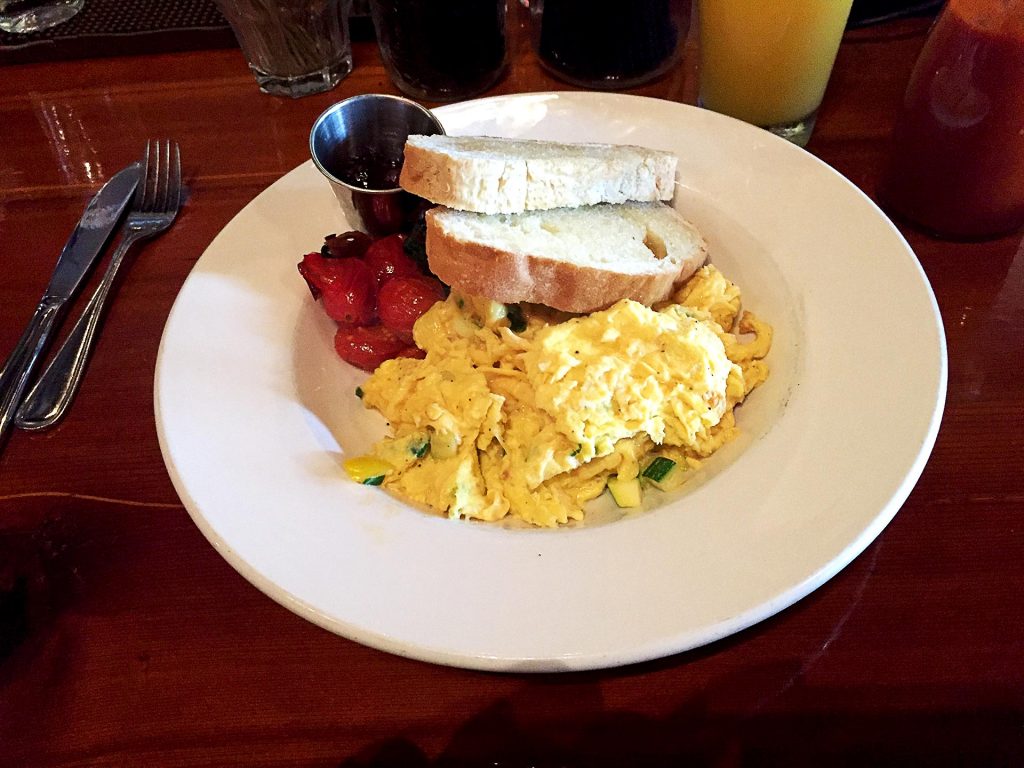 Despite the Twisted Fork being quite busy, the service was reasonably fast. Before we knew it, we had giant plates of scrambled eggs in front of us. Fresh bell pepper and zucchini mingled with the eggs, adding contrasting colours, flavours, and a nice crunch. The scrambled eggs themselves were the perfect consistency, not too runny and not too dry.
My favourite part of the dish was the rosti, which are Twisted Fork's house-made shredded hash browns formed into patties. They were delicious and crisp, and paired well with their house-made ketchup.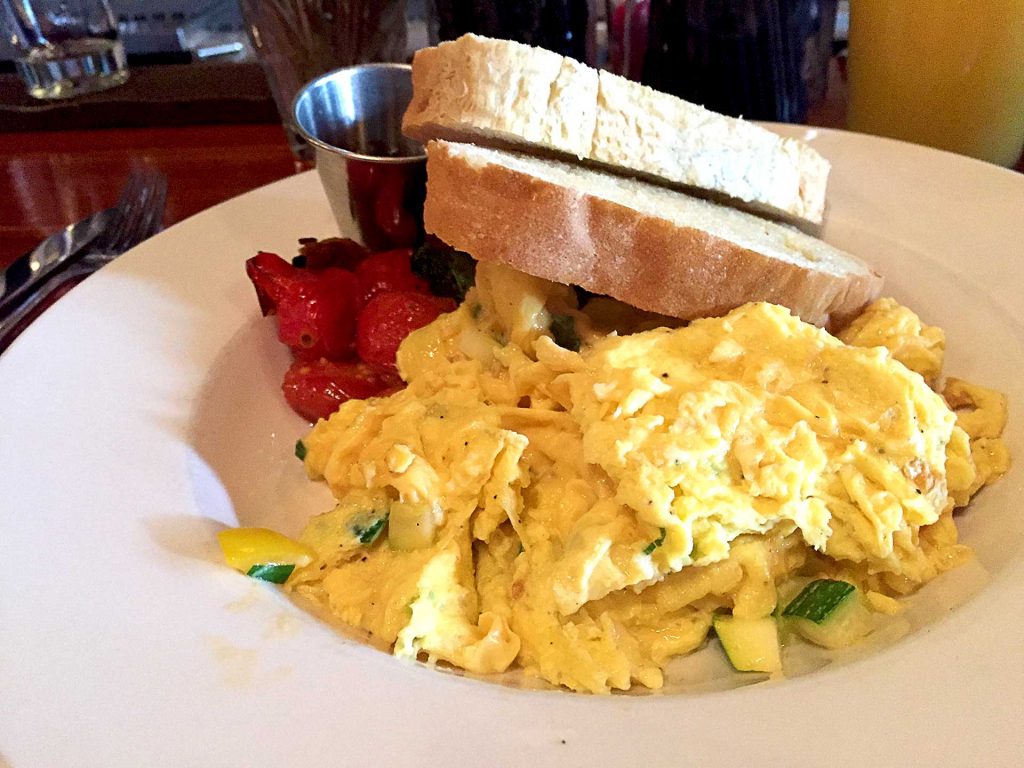 Sides of roasted tomatoes and sautéed spinach were the perfect companion to the eggs, adding the ideal amount of flavour and texture to the dish. Last, but not least, was the house-made sourdough toast and jam! They added just the right amount of sweetness to the otherwise savoury meal. Overall, the dish felt very indulgent, yet healthy.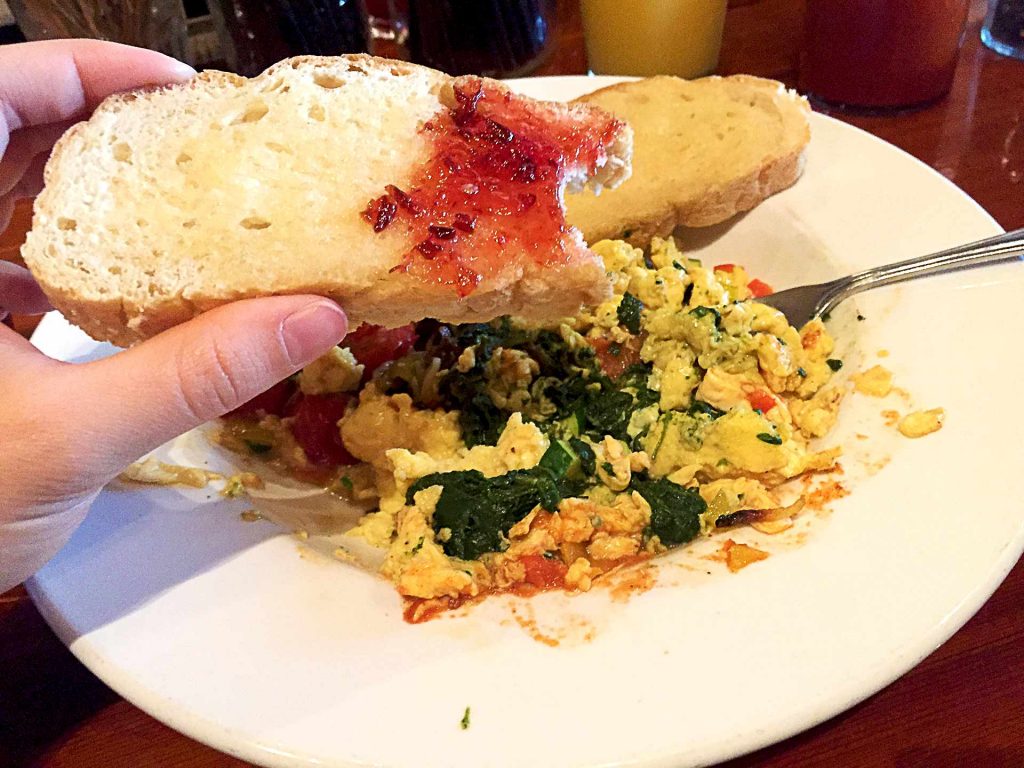 Another bonus about the bell pepper and zucchini scrambled eggs is that it's vegetarian. I didn't realize this until later, because I didn't even miss the meat while eating! The dish is the perfect balance of flavours, textures, and colours. And it's also great value for money, as you get a large amount of food for only $17.50. I couldn't finish the entire meal, despite my hardest efforts!
Overall, I highly recommend the bell pepper and zucchini scrambled eggs at The Twisted Fork Bistro. My entire experience at the restaurant was fantastic, with friendly service, a cozy atmosphere, and a deliciously filling meal. If you're looking for a dish for your brunch bucket list, make sure to try the bell pepper and zucchini scrambled eggs!
Restaurant: The Twisted Fork Bistro
Featured Dish Name: Scrambled Eggs with Roasted Pesto Zucchini
Dish Type: Other Dish
Available For: Brunch
Dish Price: $17.50
Flavour Profile: Savoury
Served: Hot
Portion Size: Large