A Tea Drink That Introduces Classic Asian Flavours To The Community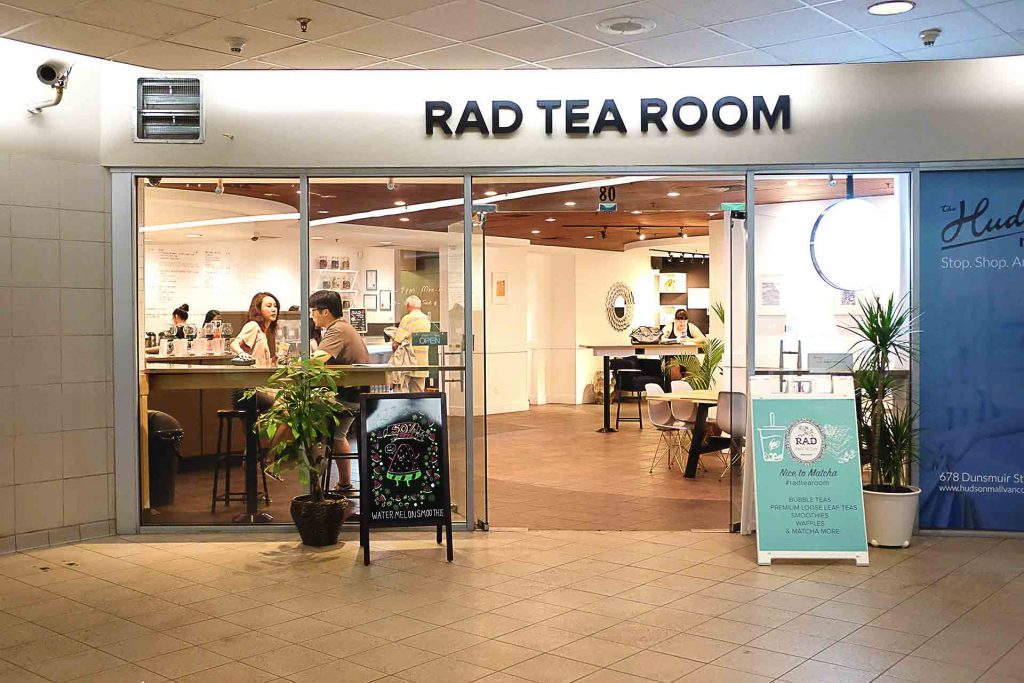 Tucked underground by the entrance to Granville SkyTrain is RAD Tea Room. With modern décor and the fresh scent of tea, this café quickly draws me in. Surprisingly, the bustling streets above have little impact on the quiet café ambience. The staff greet me with enthusiasm as I enter. And at the counter, I study the menu, which features a delightful selection of matcha lattes, waffles, smoothies, and teas. After mulling my options, I settle on a classic Winter Melon Milk Tea Cap.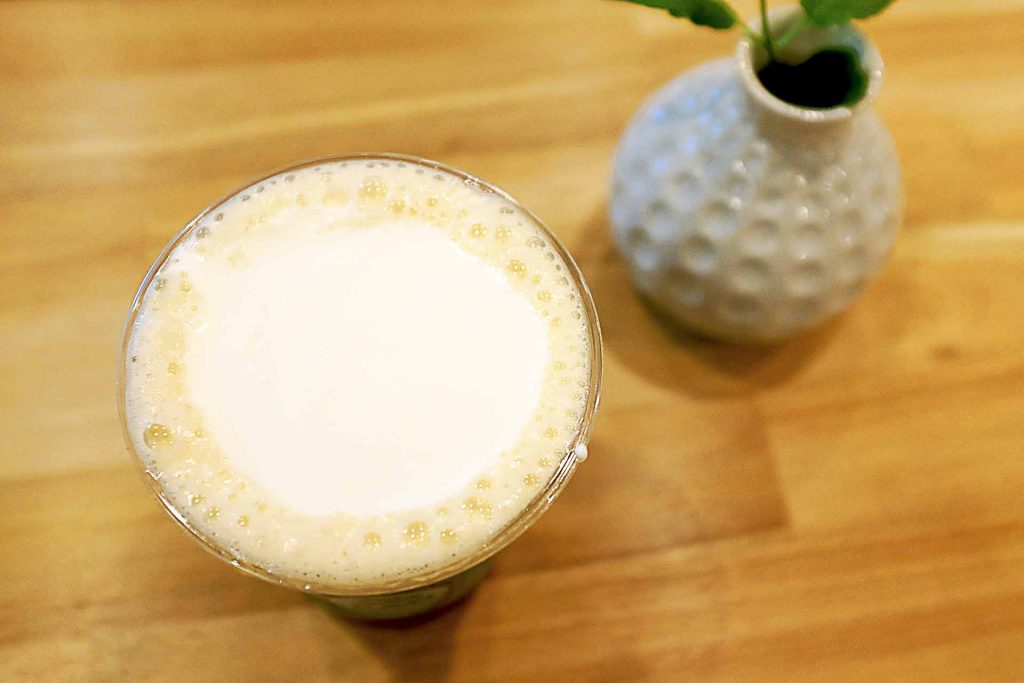 If you're unfamiliar with winter melon, it's a versatile ingredient with a multitude of health benefits. In Asia, they use winter melon in soups and cold drinks, and for general health maintenance. Health benefits include digestion and weight management, and it's packed full of vitamins that help maintain a healthy heart.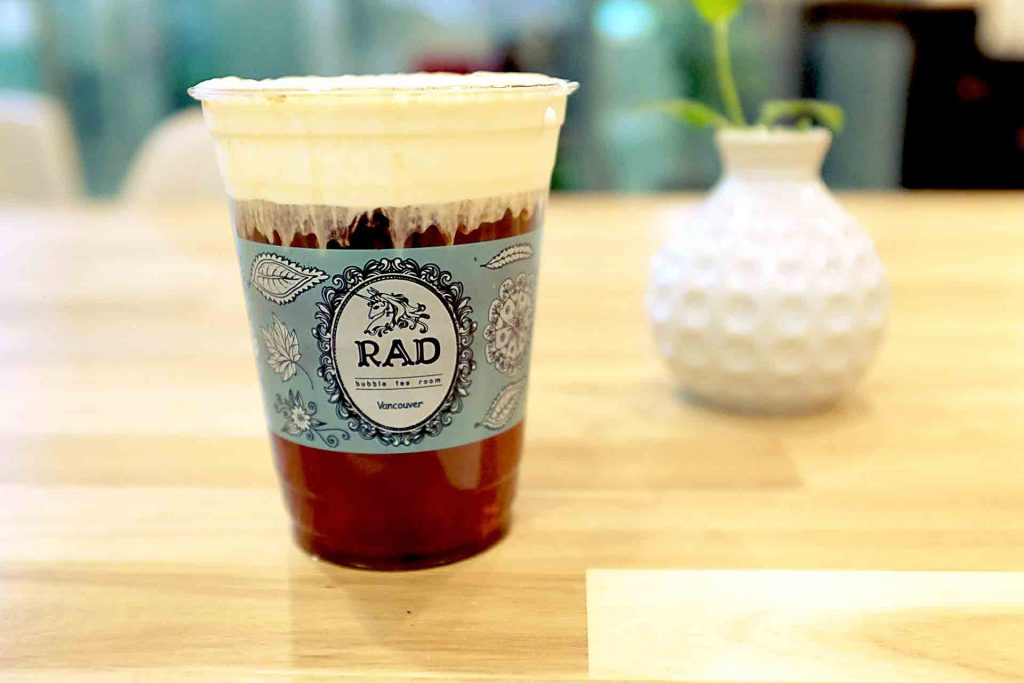 The service at RAD Tea Room is quick and friendly. Soon after ordering, I'm sitting down with my drink. The tea cap resembles both a latte and a beer. The scent of tea is refreshing, and the taste is natural and delicate. While the tea itself is a caffeinated black tea, it's mixed with winter melon syrup, which has a unique flavour profile that reminds me of sugar cane juice or brown sugar.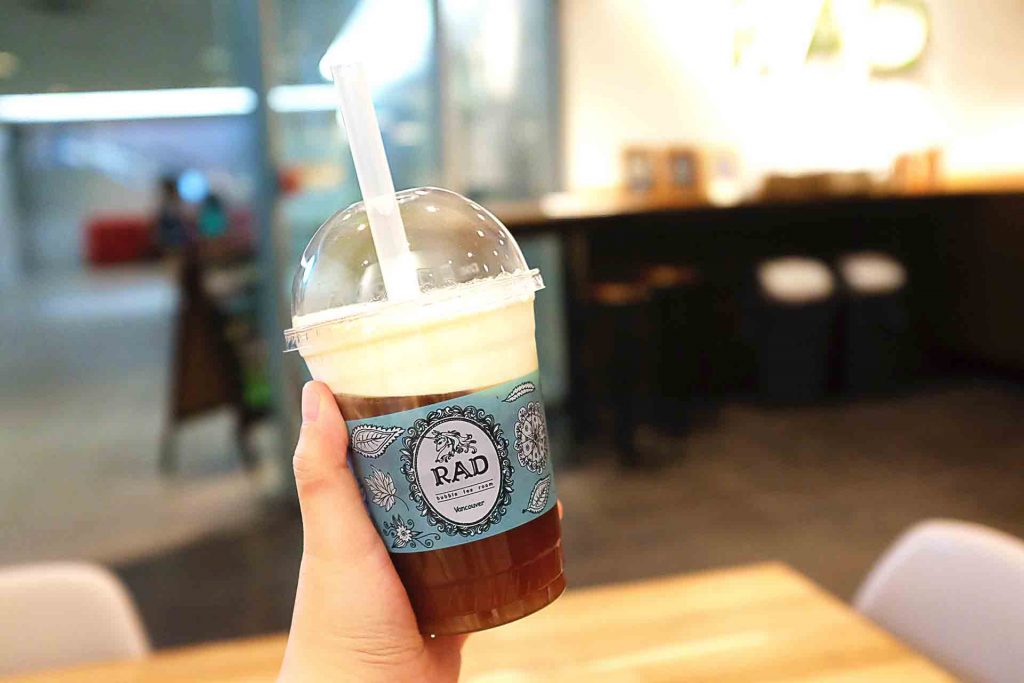 The generous layer of foam consists of cream, cheese powder, and milk powder, with a consistency like whipped cream. The cheese powder adds a slight savoury note, similar to a New York cheesecake, which contrasts well with the lightness of the tea. While I prefer to drink the Winter Melon Milk Tea Cap as is, you can also blend the flavours together into a luxurious milk tea.

After a quick chat with the staff, I discover the café only serves real tea that they brew to order. They source their assortment of black, green, oolong, and non-caffeinated teas from parts of Taiwan and China, and they time each brew impeccably to give you the best cup of tea every time. Because of its convenient location, RAD Tea Room is a perfect café to catch up with a friend or grab a few drinks to go on your way home!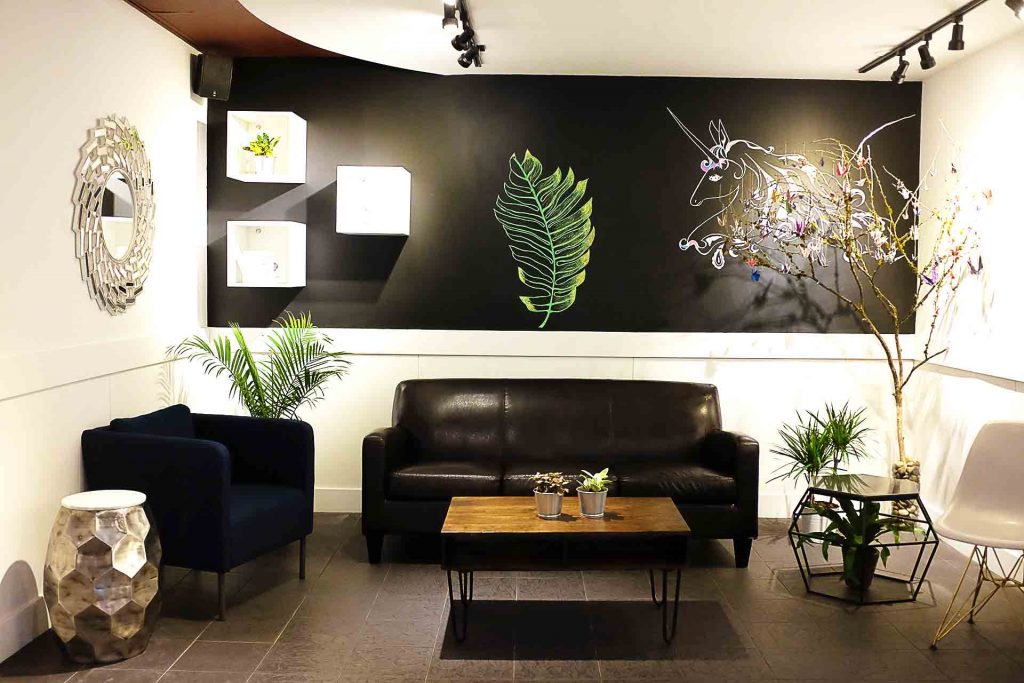 Restaurant: RAD Tea Room
Featured Dish Name: Winter Melon Milk Tea Cap
Dish Type: Tea/Bubble Tea
Available For: All Day
Dish Price: $4.75
Flavour Profile: Sweet
Served: Cold
Portion Size: Small