The Turmeric Latte Sure to Spice Up Your Life
Turmeric lattes were once all the rage in Vancouver. I'm talking fidget spinner trendy. Nowadays, it's difficult to track one down. Well, the search is over thanks to a homey café along West 10th Avenue in the heart of Point Grey. Feast your eyes on Figaro Café + Bakery.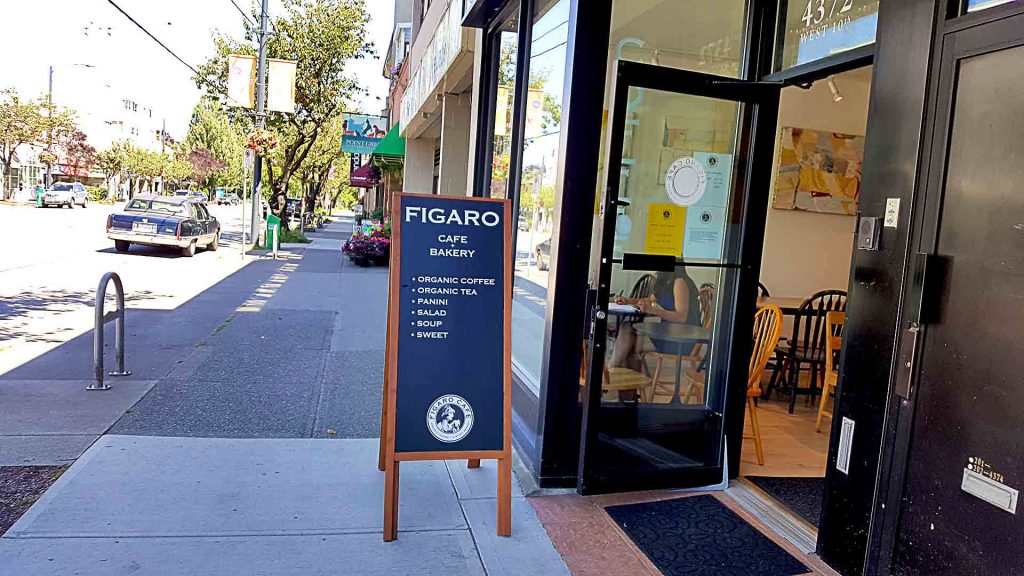 Unlike the hipster favourite made without caffeine or dairy, Figaro Café's turmeric latte is true to its name; it actually contains coffee! In fact, it's the ideal blend of the bean, milk, and turmeric powder.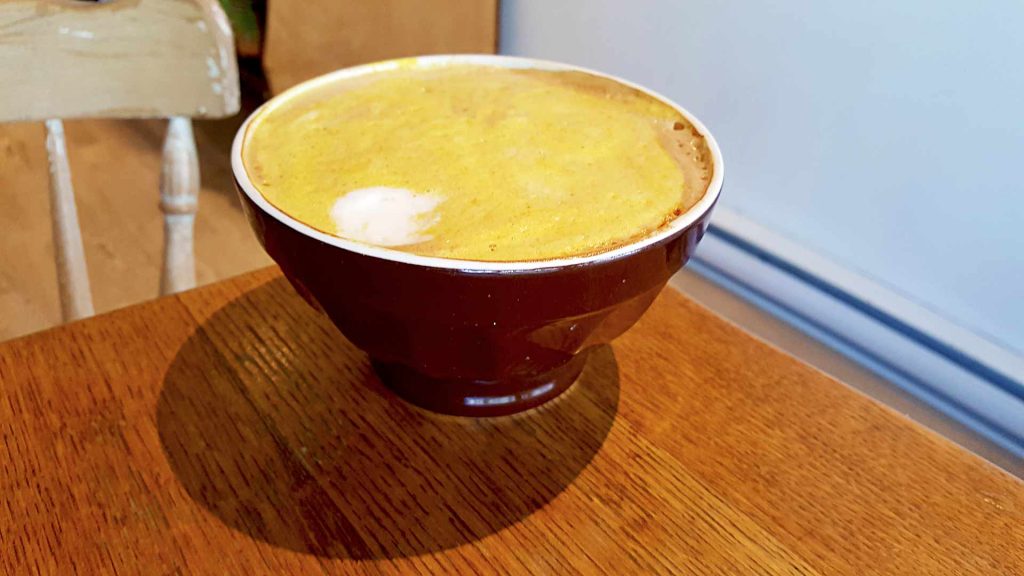 The Southeast Asian plant gives the crema a wonderfully lasting mustard colour and pungent savoury taste, and the brew comes in a large hot bowl, making it visually reminiscent of a fine curry.
The turmeric root blends into the fluffy crema, but the bitter taste filters into the latte itself. The tangy flavour of the plant would be overpowering if it wasn't for the smooth, silky coffee that waits within the bowl. Additionally, the milk is just sweet enough to balance out the earthy turmeric and coffee beans. It's definitely one of the more unique coffees I've had and is only comparable to a cardamom latte, without the drastic punch. So, don't worry, this drink isn't nearly as intense as it appears. It's downplayed and sophisticated to appeal to those who just want to live a little on the edge.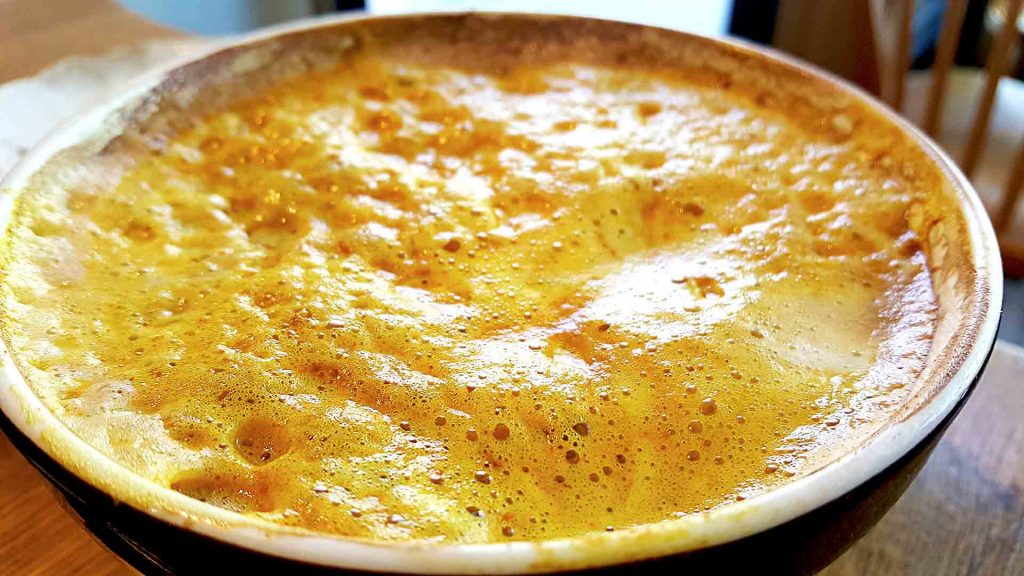 Figaro Café has a thing for interesting dishes. You're sure to have your coffee, tea, or pastry presented to you in the most dignified way. All of their food and pastries feel like they're homemade and aren't loaded with sugar or any unnecessary flavours. They want to show off their natural ingredients.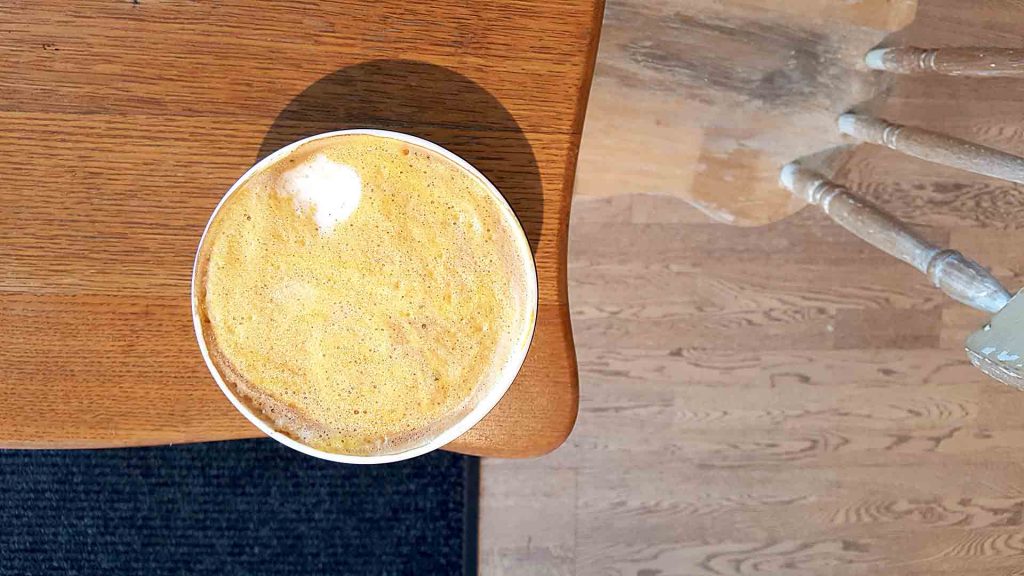 The staff are friendly and seem like they adore chatting up their regular customers. But don't worry; they're mainly unobtrusive and happy to leave UBC students to their studies or for you to flirt with a truly excellent cup of coffee.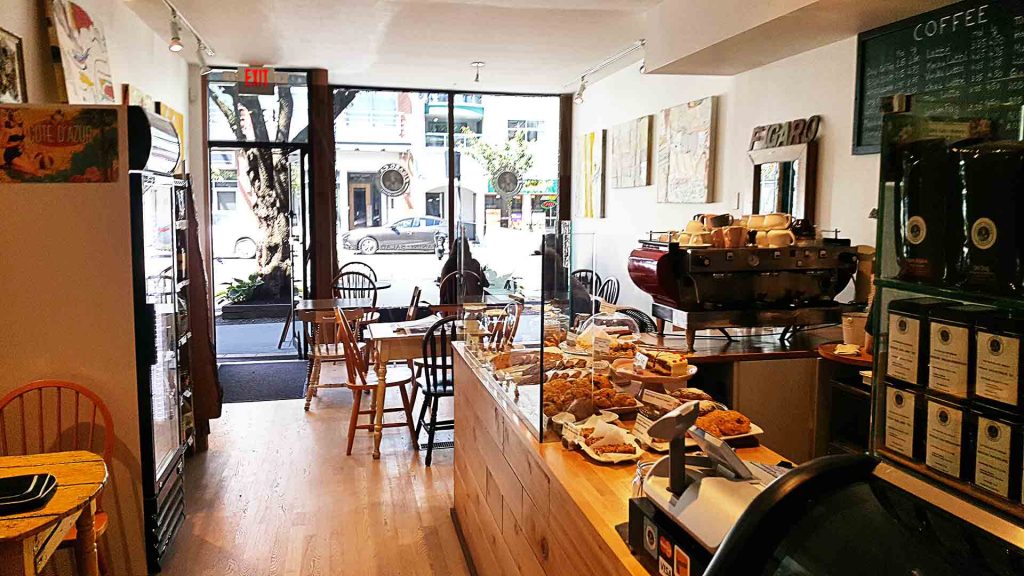 Restaurant: Figaro Café + Bakery
Featured Dish Name: Tumeric Latte
Dish Type: Coffee
Available For: All Day
Dish Price: $4.95
Flavour Profile: Bitter
Served: Hot
Portion Size: Large