The Vegan Burger You Won't Believe is Vegan
In North Vancouver, you'll find a mother-daughter-run café offering organic plant-based and gluten-free cuisine. When a mother realized the positive impact of a plant-based diet, the family's dream of promoting the benefits of a chemical-free diet came true – through Café by Tao. It was here that I dove into this dream and experienced my first vegan burger – the Gaia Burger.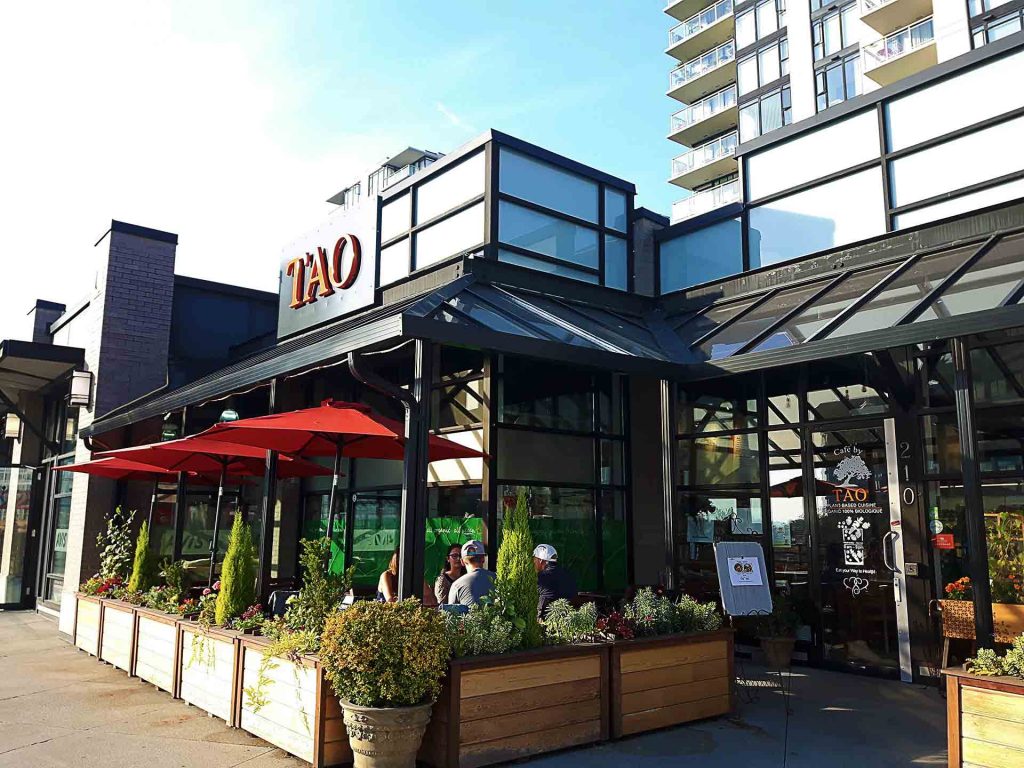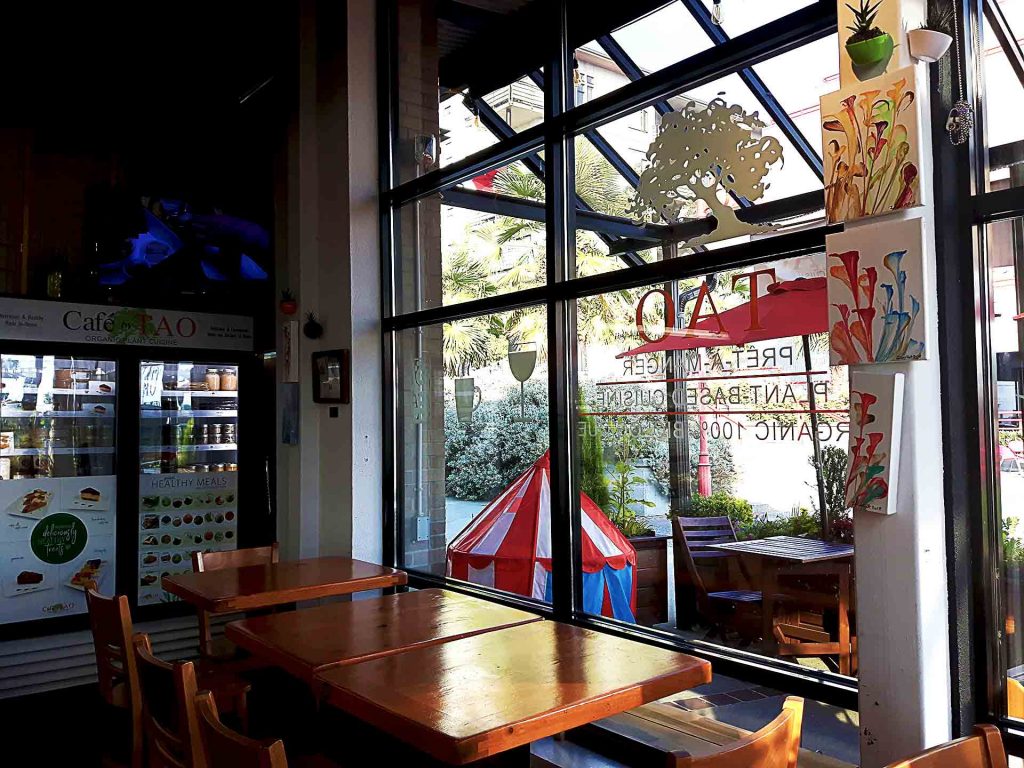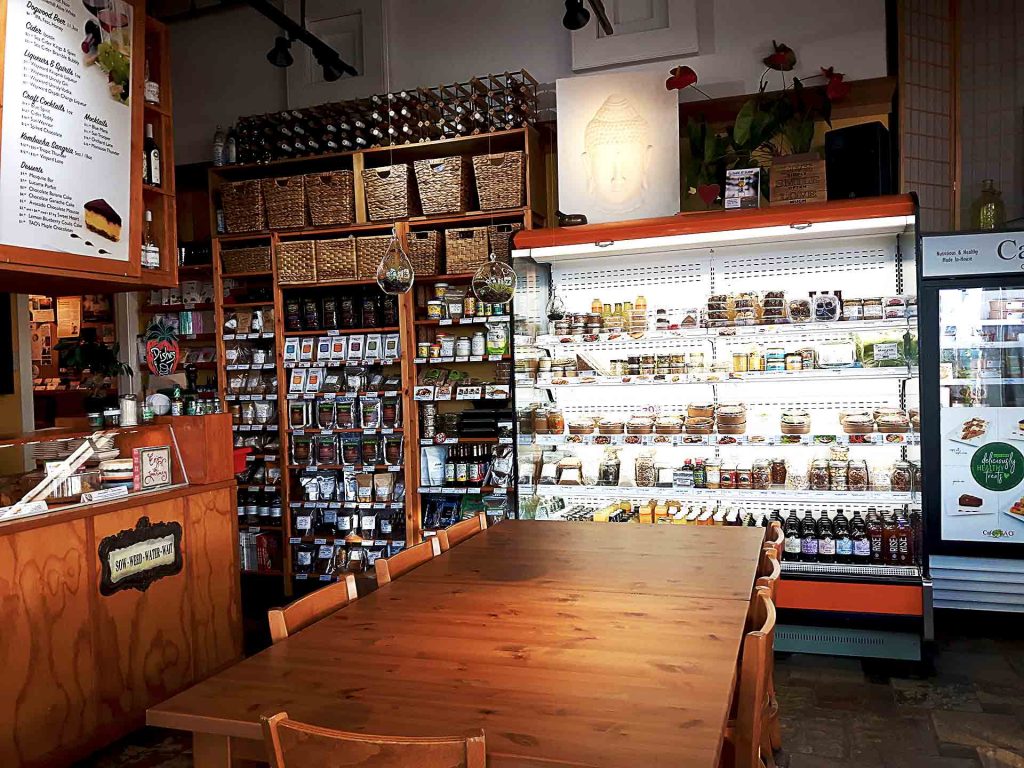 I chose the Gaia Burger because of all the fresh vegetables it offered. The burger patty, made with soaked sunflower seeds, walnuts, and almonds, had a juicy, meaty density. If I wasn't aware of the ingredients, I probably wouldn't have noticed there was no meat. But, unlike a meat burger, this patty had a slightly grainy texture. Sweet chili sauce, dill nut cheese, red pepper, cucumber, and sprouts garnished the burger.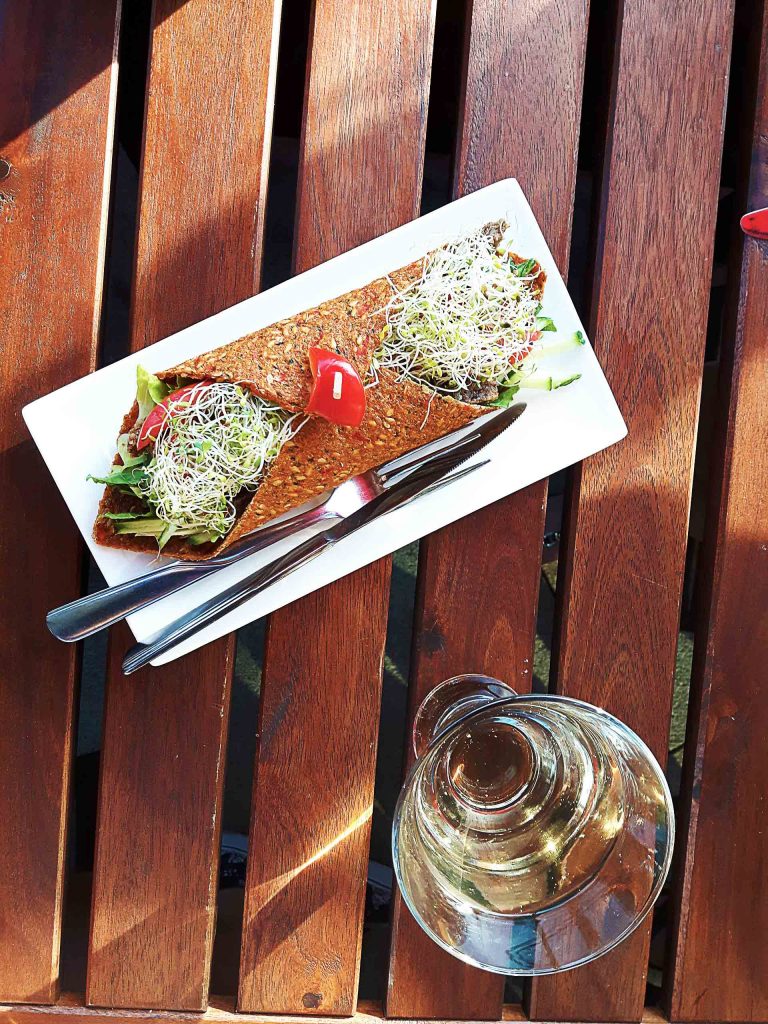 The pepper, cucumber and sprouts added a refreshing, natural crunch, while the sweet chili sauce and dill nut cheese added tang and creaminess.
Although the menu says the burger comes wrapped in a lettuce leaf, you can substitute a vegetable wrap. I chose a red bell pepper wrap, which held the ingredients together beautifully. This bright red wrap was slightly crispy but firm and, just like a raw red pepper, provided a mixture of sweetness and spice.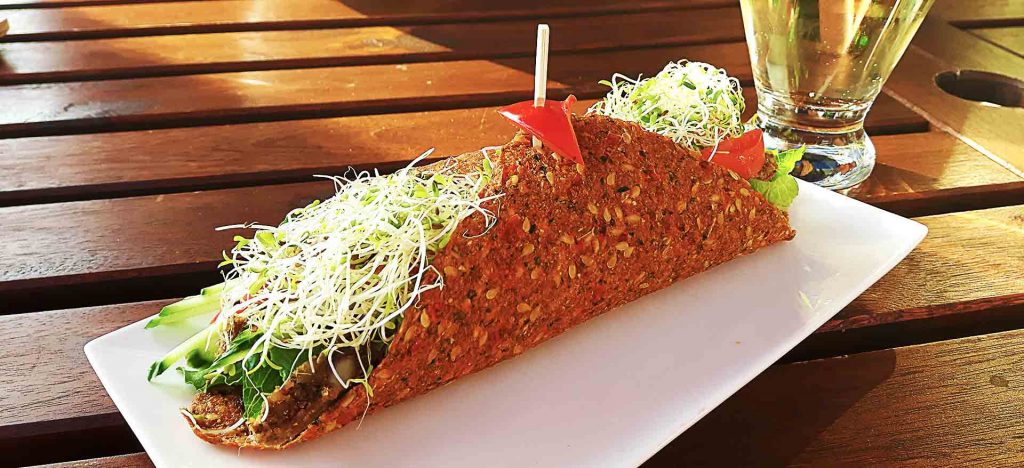 When I first got the Gaia Burger, I thought it looked incredibly small. However, each bite was surprisingly dense. By the time I finished, my appetite was satisfied. I was pleasantly surprised that I could be full without feeling the drowsiness or greasiness that normally comes with burgers. Even more surprising was that this meal was entirely gluten free and vegan – something I probably wouldn't have even noticed if I hadn't read the menu.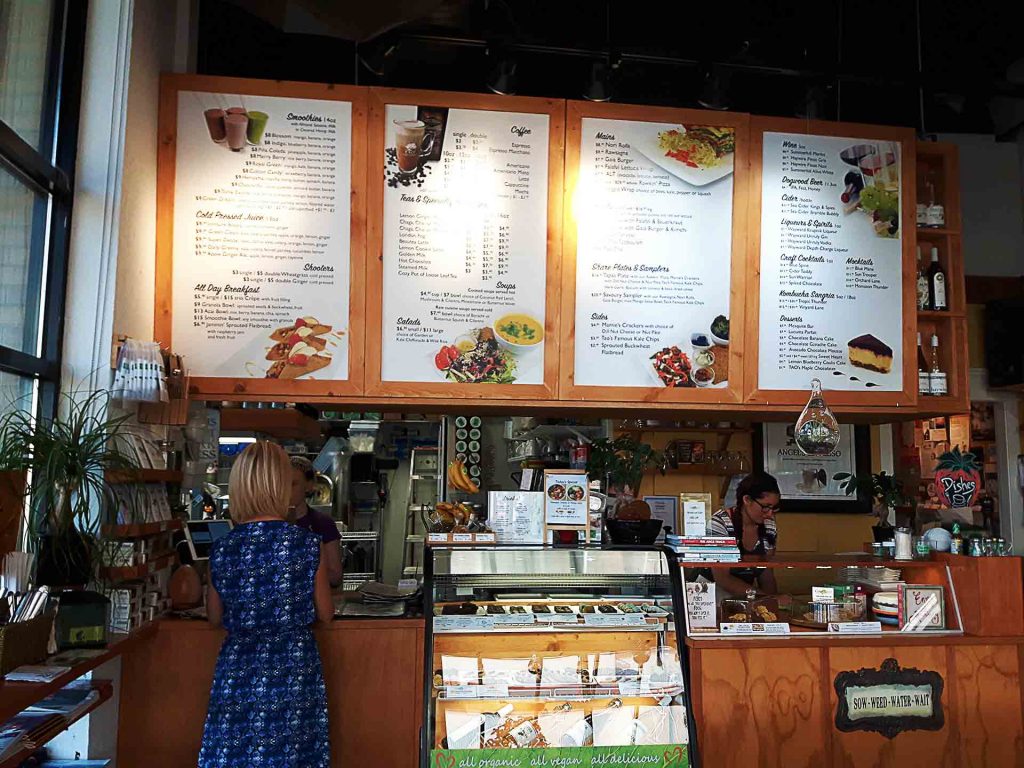 Café by Tao is on the upper level of Esplanade in North Vancouver, which offers a beautiful view of the water and streets below. There's a small seating area inside, but a wooden wrap-around patio steals the show. At Café by Tao, there's a friendly and casual ambience. Here, you can sense the real dedication to promoting a healthy lifestyle.
Restaurant: Café by Tao
Featured Dish Name: Gaia Burger
Dish Type: Burger/Sandwich/Wrap
Available For: All Day
Dish Price: $7.80
Flavour Profile: Savoury
Served: Cold
Portion Size: Large