The Japanese Parfait with More Flavour Combinations Than Skittles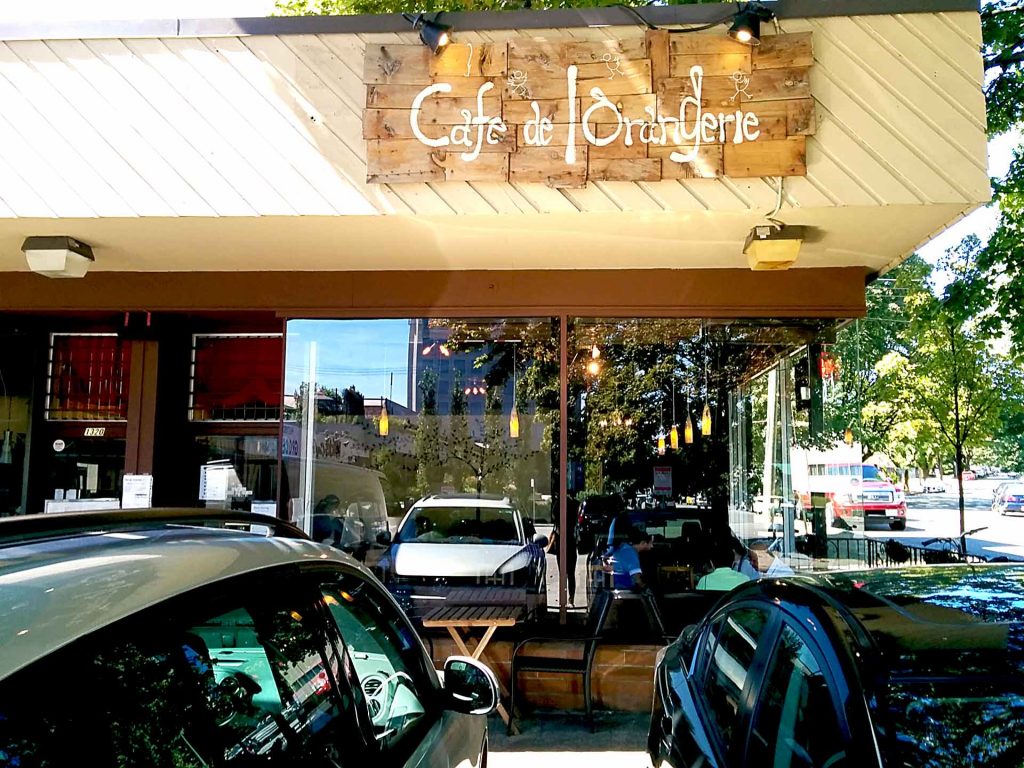 Cafe de L'Orangerie is an independent Japanese fusion restaurant in Marpole Village. Run by chef Yamato Takahashi, the café sits tucked away in the corner lot of a modest strip mall behind the Airport Square building. It's a truly hidden gem in Vancouver that you wouldn't come across unless you lived or worked nearby. Yet the place is often filled with a lively crowd ranging from families with children to office workers grabbing a quick meal.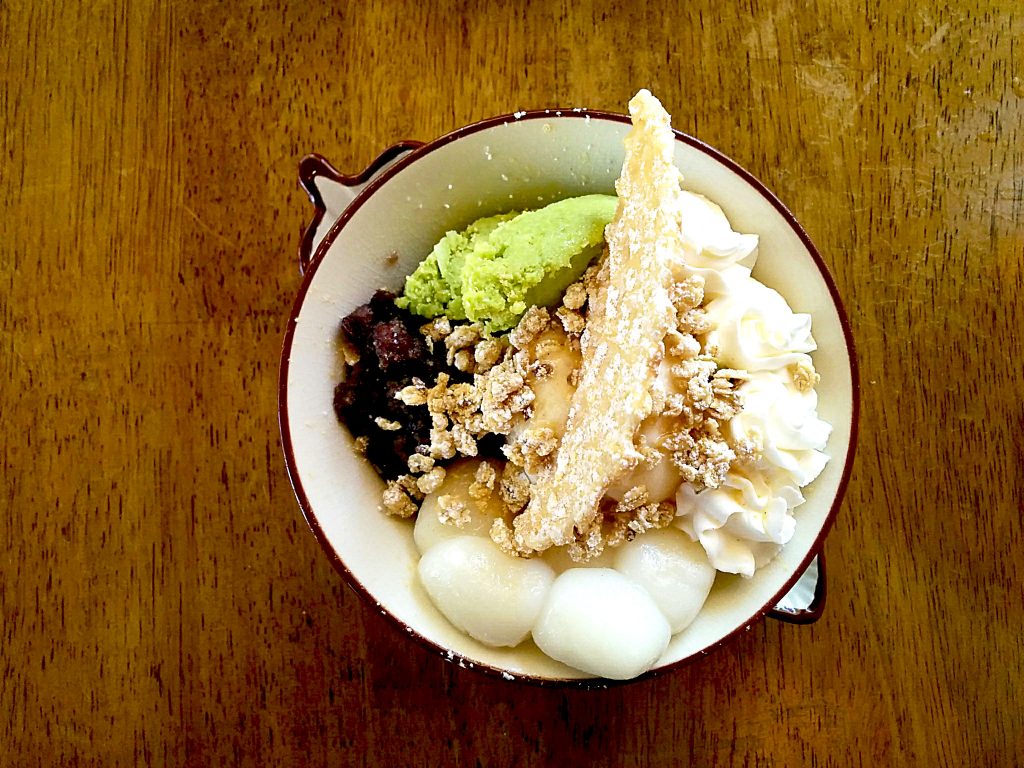 Despite being off the beaten path, Cafe de L'Orangerie became popular through word-of-mouth recommendations of its signature dish, Masago de Creamy Spaghetti. I brought my mom here to try this delicious pasta, but I couldn't wait to sample their homemade desserts. After much deliberation on a rather full stomach, I ordered the Zunda Dango Parfait. I wanted to try something I've never heard of before, and this sounded just right.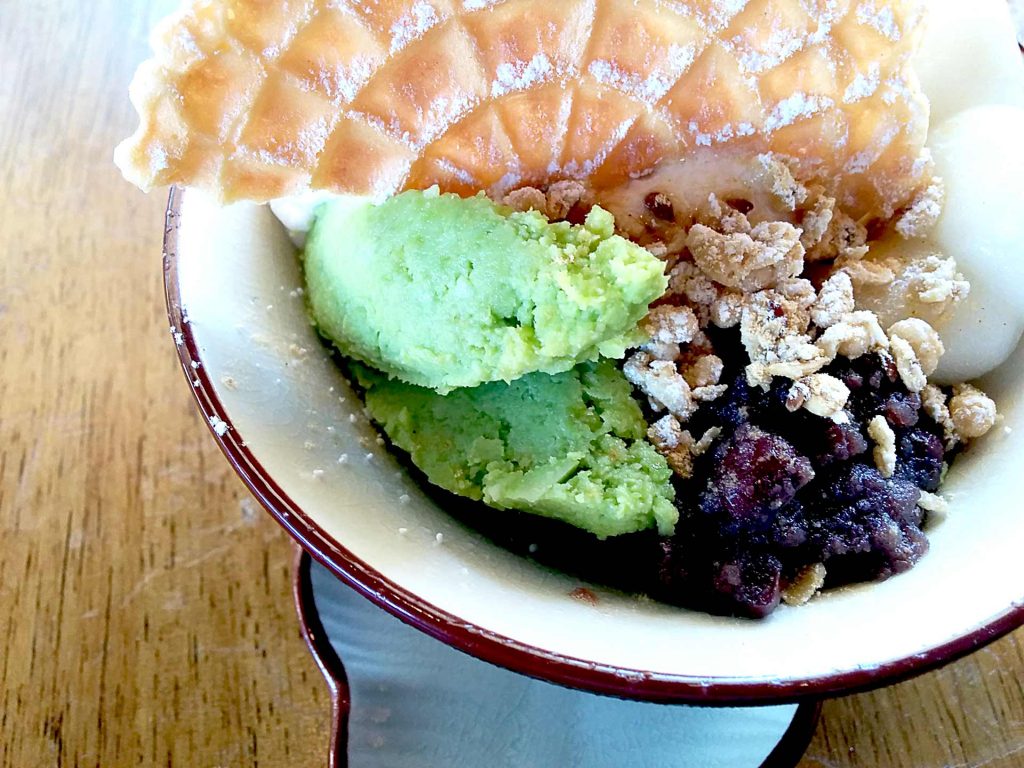 The Zunda Dango Parfait features a mix of flavours and textures. Zunda is a green paste of cooked, pureed edamame sweetened with a bit with sugar. It's similar in texture to thick oatmeal, minus the glueyness. Alongside the zunda is a dollop of anko, a smooth but chunky paste made of boiled and mashed red beans.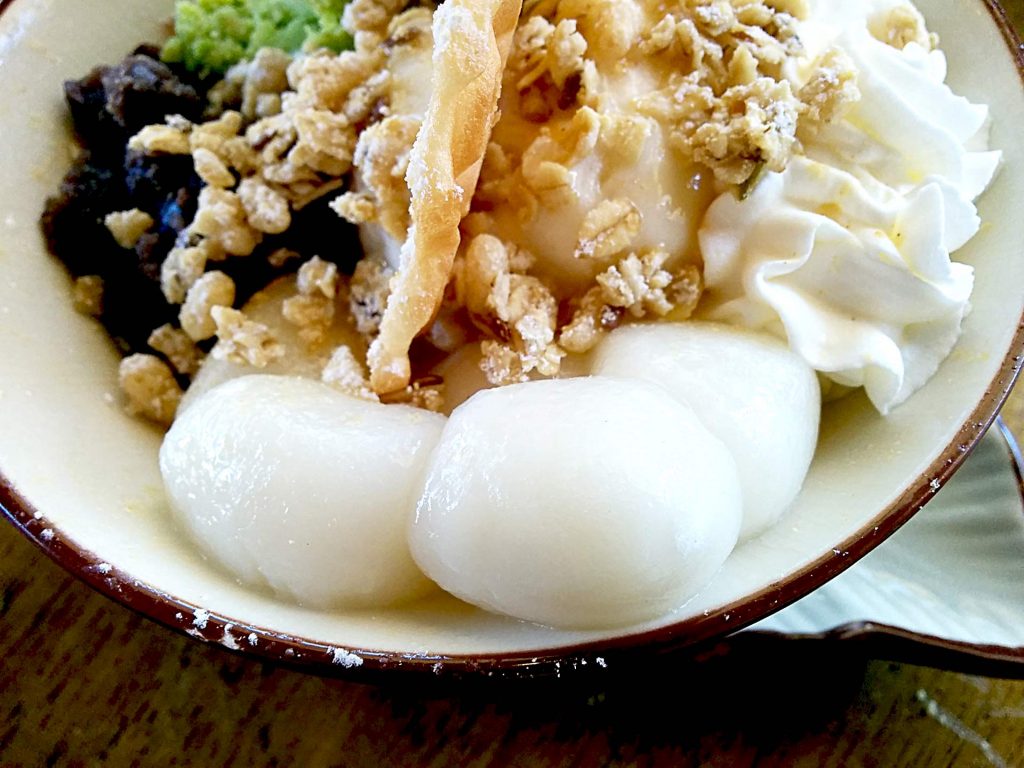 The mochi balls, also known as dango, are soft and glutinous. And to round out the parfait, there's a sprinkle of muesli, whipped cream, vanilla ice cream, and a thin wafer biscuit.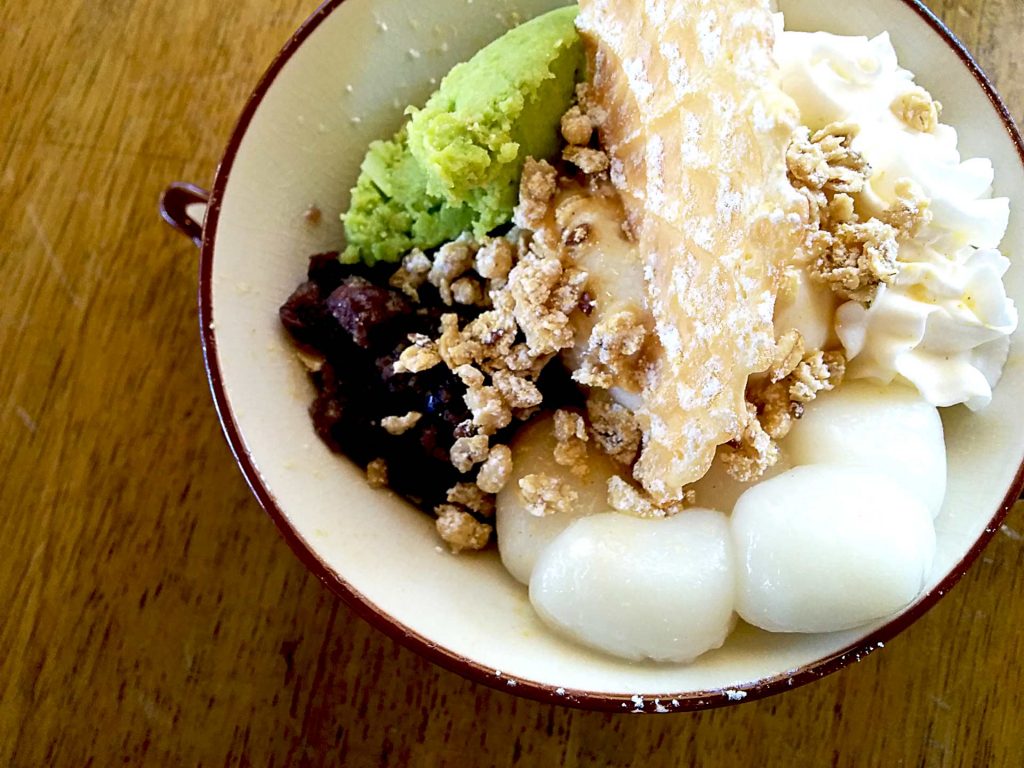 Like most Japanese desserts, the Zunda Dango Parfait was not overwhelmingly sweet. In fact, most of its ingredients were neutral by character. Mochi consists of rice flour. Whipped cream is made of dairy. And zunda is made of young soybeans. But the subtle differences between each component made it so fun to eat the parfait. Scooping up a bit of ice cream with some earthy anko paste resulted in a combination of flavour profiles and textures that would change as soon as I added zunda. The zunda brought a fresh, slightly grassy taste.
I also never realized how many complementary variations of sweetness could exist in one dish until I had this parfait. Eating it reminded me of my childhood somehow.
I later learned that the pairing of zunda and dango originates from Tohoku. This is the northern region of Honshu where the 2011 earthquake in Japan hit hardest. Whether the Zunda Dango Parfait was intended as a tribute or not, I'm thankful that chef Takahashi decided to put this comforting sweet treat on the menu.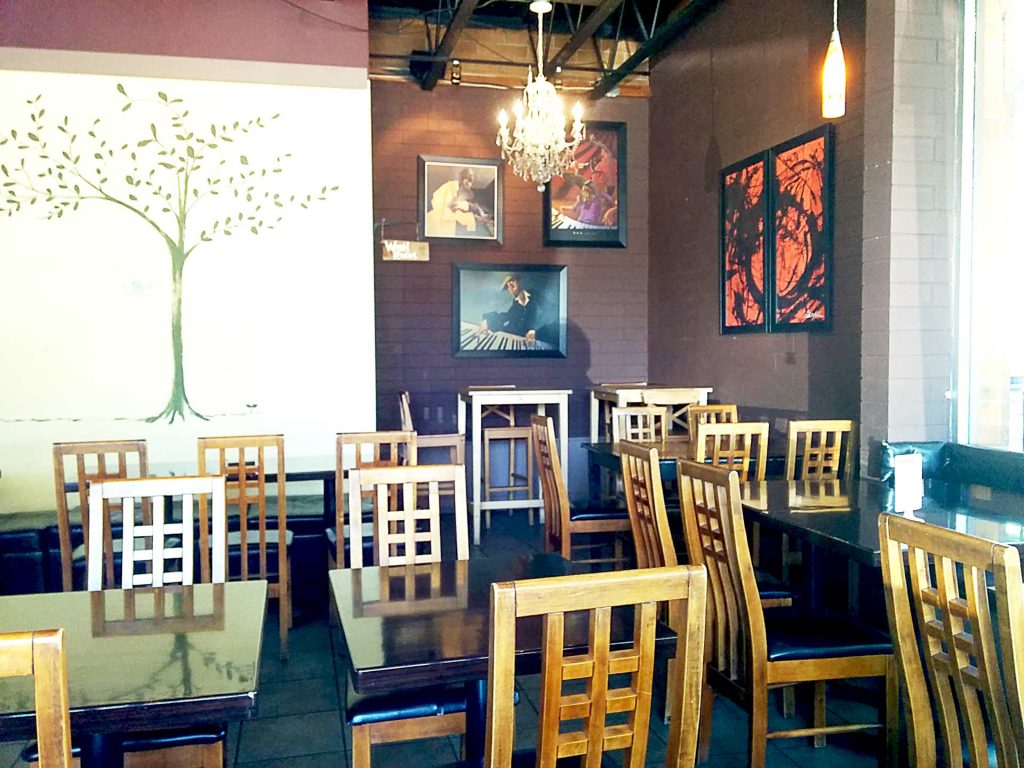 It comes as no surprise then that I felt right at home at Cafe de L'Orangerie. With their big panoramic windows, clean and spacious interior, humble décor, and courteous staff members, the café was a place that made me want to stay a while longer and bask in the joy of eating good food. You'll know what I mean once you've been here.
Restaurant: Café de l'Orangerie
Featured Dish Name: Zunda Dango Parfait
Dish Type: Ice Cream/Frozen Treat
Available For: All Day
Dish Price: $6.95
Flavour Profile: Sweet
Served: Cold
Portion Size: Small