The Cream-Bursting Taiwanese Wheel Cakes to Devour on the Go
Richmond is a culinary paradise when it comes to Asian cuisine. In fact, there are so many different kinds of Asian food to choose from that I'm often at a loss for what to eat when I'm out. In such moments of decision fatigue, I'm comforted by the thought that Peanut's still exists. A favourite from my high school days, Peanut's is a Taiwanese bubble tea and snack vendor located in the upper level of Richmond Public Market. Nowadays, the storefront has a fresh coat of paint and a newly designed menu. But that feeling of joy I get from visiting Peanut's still remains.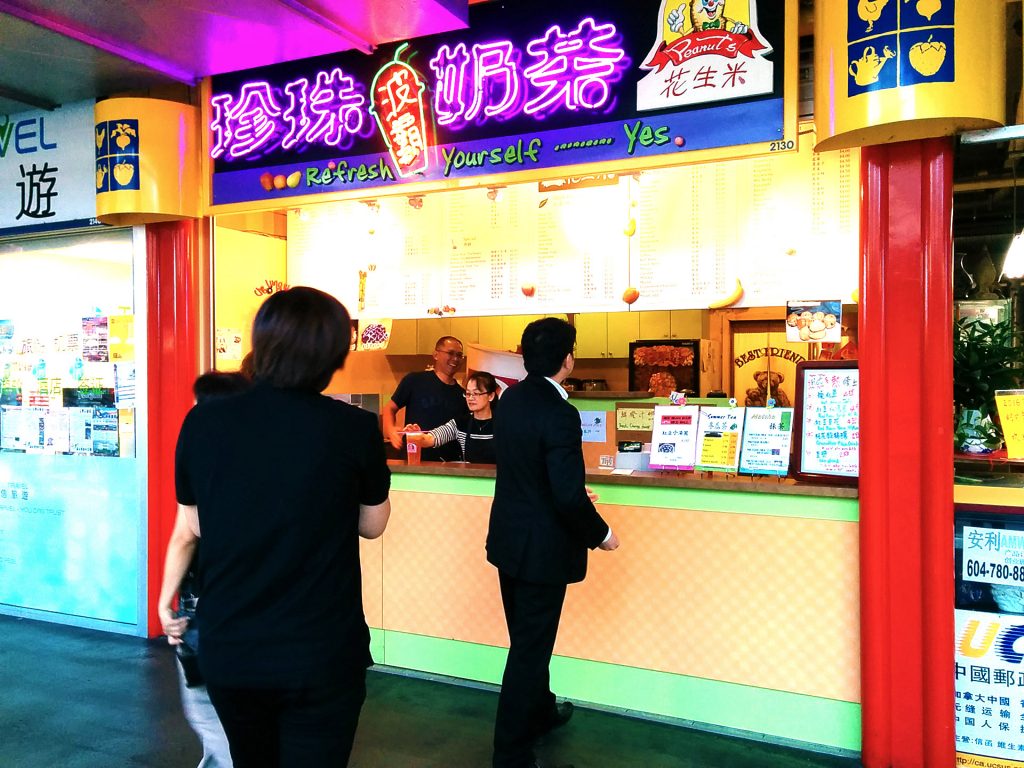 Owned and operated by the same Taiwanese family since 1996, Peanut's is a beloved spot for bubble tea among locals thanks to its consistent quality and taste. Though renowned for their drinks, Peanut's also makes che lung bing, or Taiwanese wheel cakes. Many customers like me are die-hard fans of these delicious wheel cakes.
A common street food in Taiwan, che lung bing are similar in concept to the Japanese fish-shaped pastry, taiyaki. Both are a chewy "cake" with filling inside, but che lung bing are more dense and glutinous in character.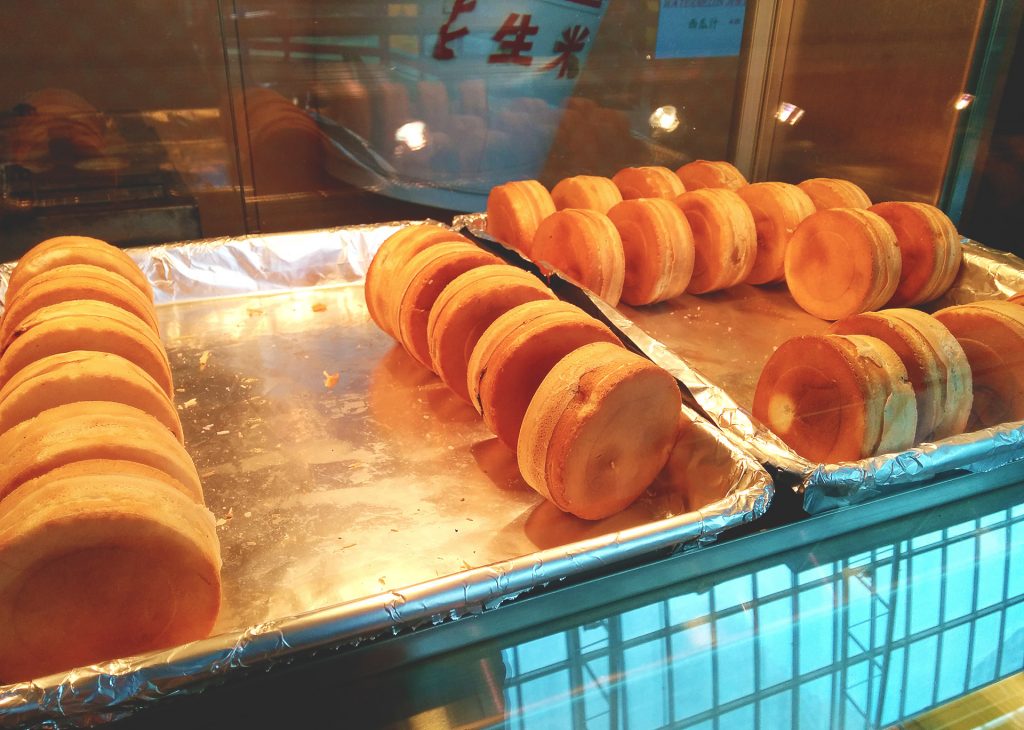 At Peanut's, che lung bing are made fresh throughout the day by a man dedicated to the task. He pours batter into a hot moulded skillet, then flips the wheel cakes with a skewer to cook both sides. The thin outer surface turns lightly brown and crispy. Once they're ready, he places the che lung bing in a heated glass display case to keep them warm and toasty for customers to devour immediately.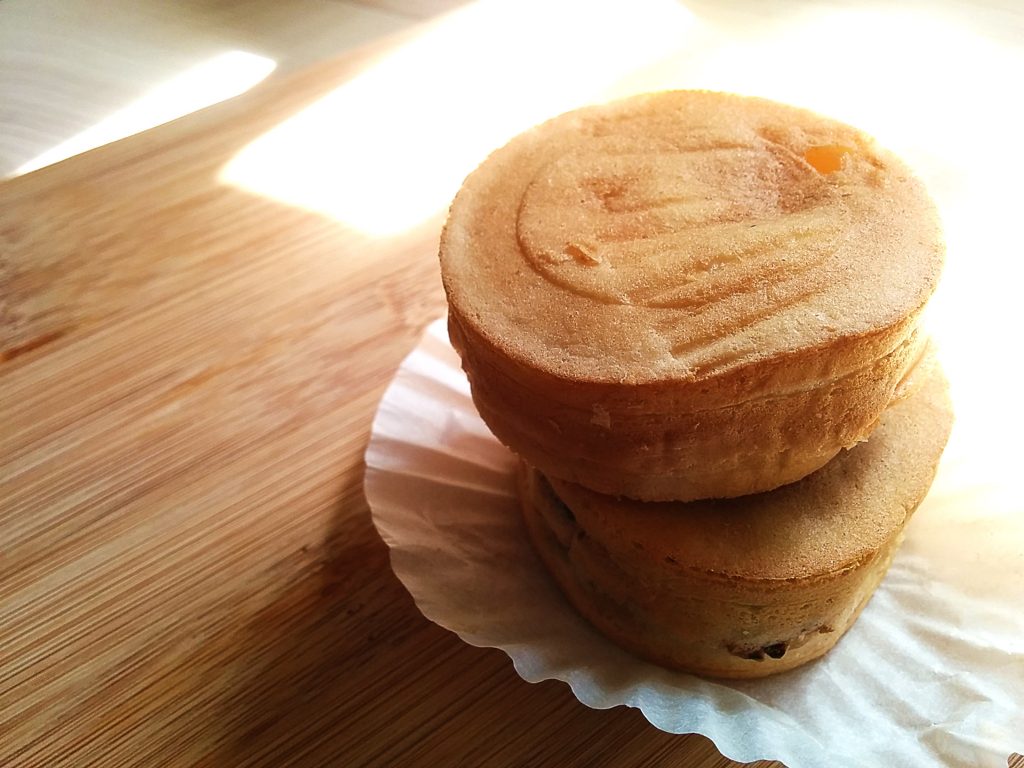 Che lung bing all look the same on the outside. But, Peanut's fills them with a variety of sweet and savoury ingredients. These include red bean, cream, chocolate, and coconut, and cheese, peanut, and radish. Given the subtle flavour of the surrounding cake, the sweet fillings aren't actually too sweet. Fans of red bean will be happy to know that Peanut's uses actual cooked beans instead of paste. Coconut lovers will delight in the actual shreds of aromatic coconut stuffed inside the che lung bing. Peanut's sweetest option, the chocolate filling, is a paste similar to Nutella but thinner, lighter, and hazelnut free.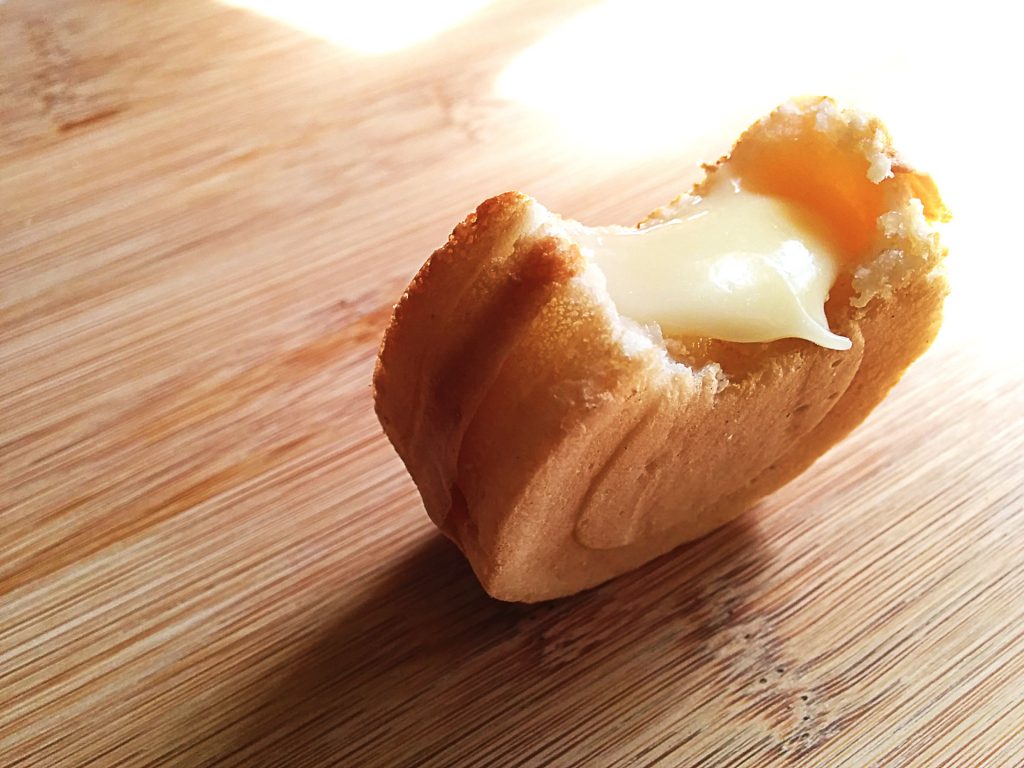 My personal favourite, however, is the cream che lung bing. It's filled with thick, smooth custard that oozes out when you take a bite. It's especially tasty and satisfying when you eat the che lung bing fresh.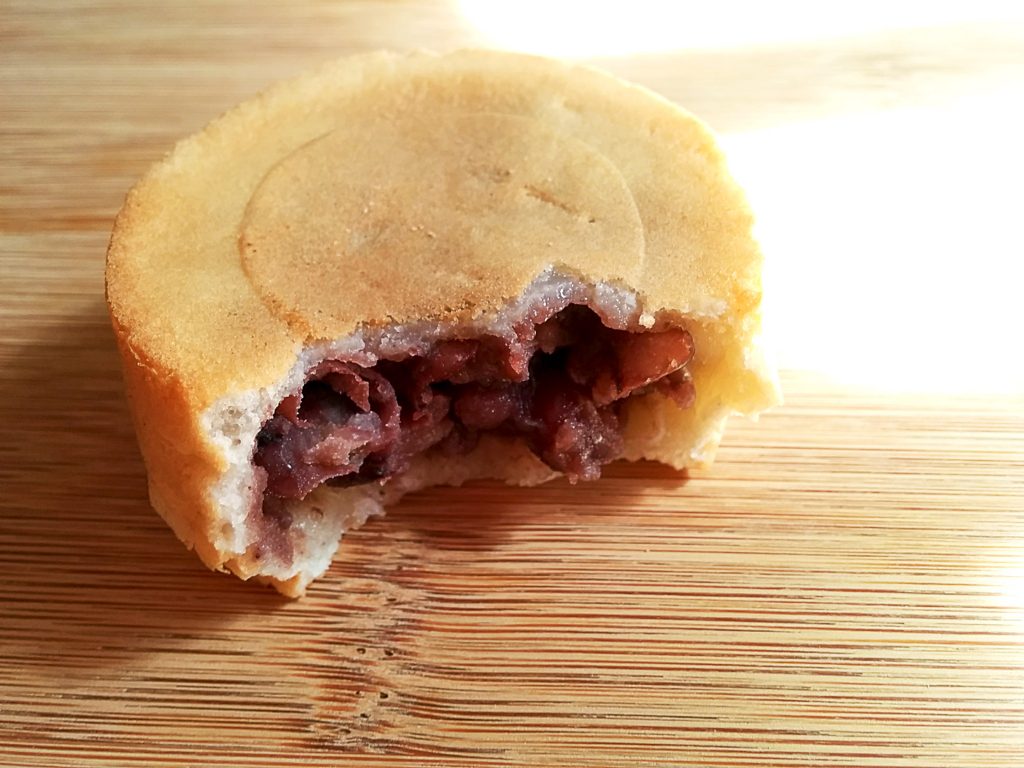 Since customers often buy more than one che lung bing at a time, the staff at Peanut's have devised a clever system for telling the wheel cakes apart. They label the corresponding fillings on the paper bags, and use cupcake liners to distinguish the che lung bing. Thoughtful ideas like this, combined with the fact that the staff are multilingual, always friendly, and highly efficient, explain why Peanut's has such a loyal following. Be sure to stop by and try a che lung bing (or four!) next time you're in Richmond. You'll be a happier person having done so!
Restaurant: Peanut's Bubble Tea
Featured Dish Name: Che Lung Bing (Taiwanese Wheel Cake)
Dish Type: Cookie/Pastry
Available For: All Day
Dish Price: $0.60
Flavour Profile: Sweet
Served: Hot
Portion Size: Small