The Carefully Crafted Beef Dip That Will Trigger Your Culinary Passions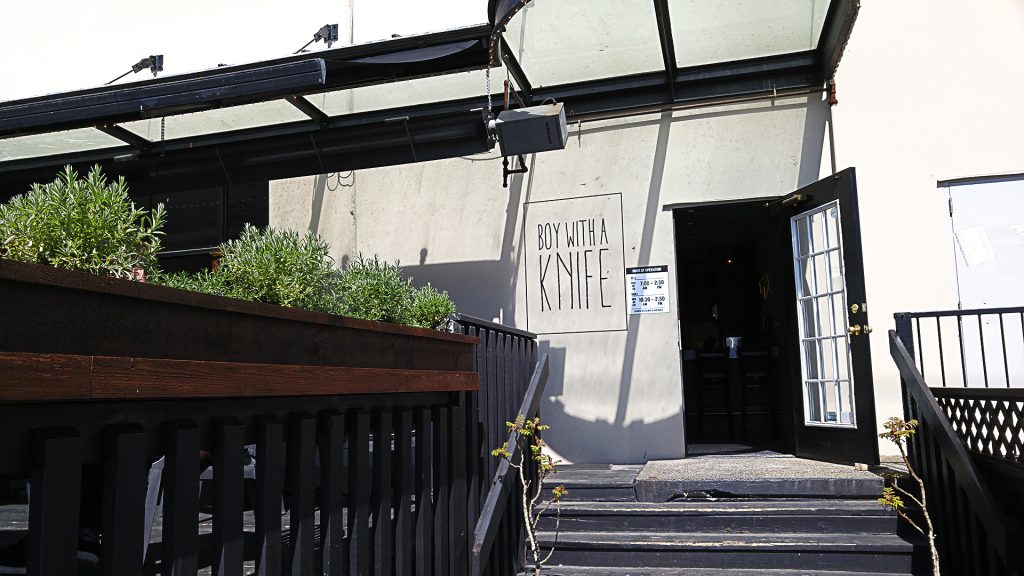 Hidden in a commercial complex, you'll find two chefs who unified their culinary experiences to deliver delicious, passion-inspired recipes for their guests. Boy With a Knife is a Vancouver-based catering company that uses quality local ingredients with a focus on Asian flavours and cooking techniques.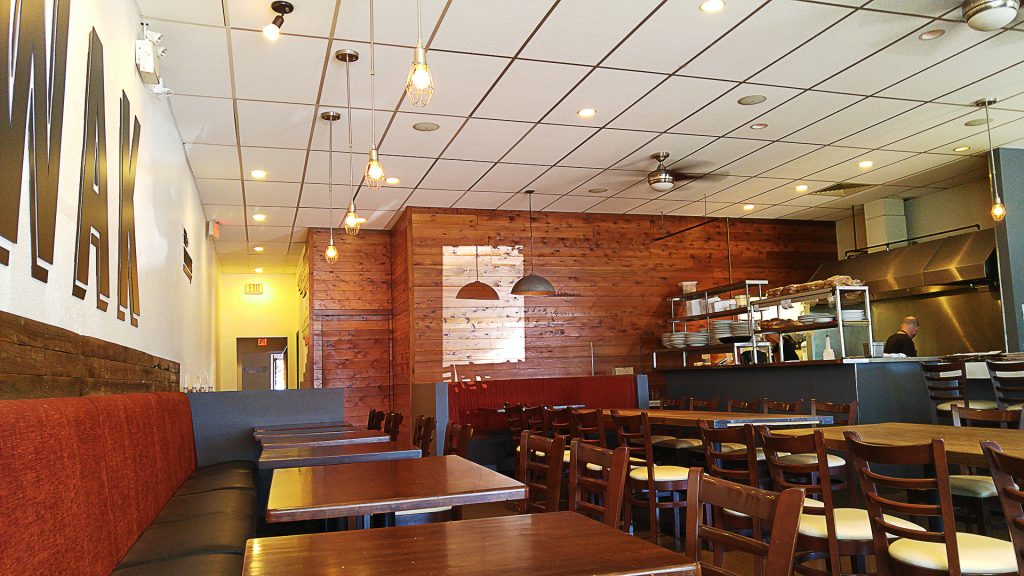 Besides their catering business, Boy With a Knife runs a restaurant in Richmond that offers both takeout and dine-in options. The restaurant's unique layout features a front section with a deli menu for on-the-go customers and a back section with a spacious seating area for dining in from their grill menu. The dining room has a rustic appearance and it's definitely not your typical café in a commercial complex. During lunch time, it can get quite busy but the delivery time of the food remains consistent and on par. You can also enjoy a happy hour menu (burger and a drink for a special price!) from 10:30am to 11:45am. This is a great idea for anyone who gets hungry earlier in the day. There's nothing wrong with eating earlier!
The menu at Boy with a Knife has an interesting blend of Western and Asian flavours. Wasabi Salmon Burger, Cajun Chicken Sandwich with Sriracha Mayo, Crispy Banh Mi Chicken Burger, and Thai Red Curry are some of the few examples with this unique mix.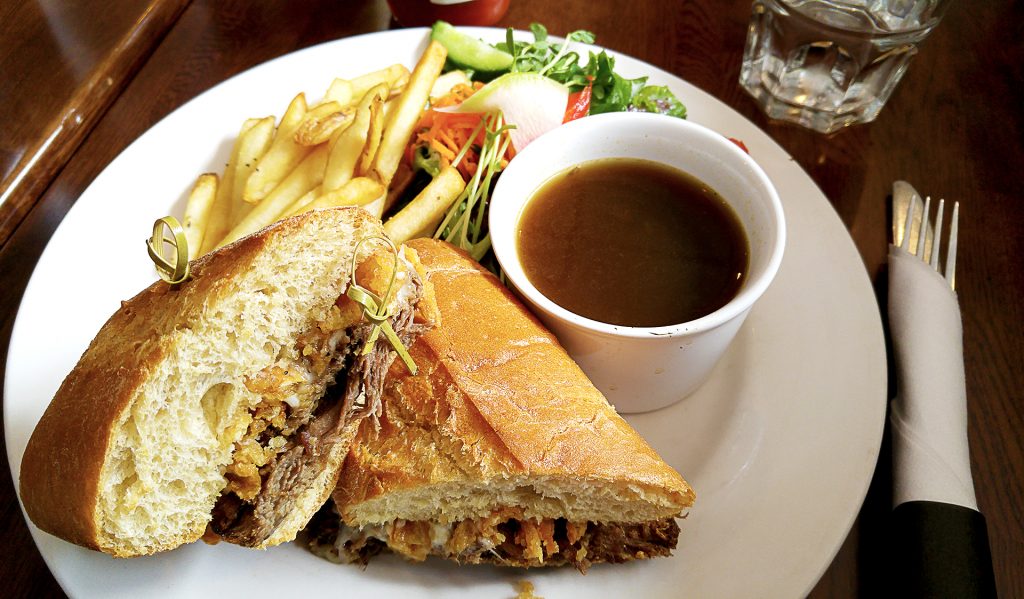 During my visit, I chose their Short Rib Beef Dip, a comforting sandwich consisting of slow braised beef short rib, emmental cheese, horseradish aioli, and crispy fried onions. When the beef dip arrived, I was amazed at the generous portion size. Two sizeable sandwich halves sat on top of each other with a deep cup of dip beside them. French fries and a bit of salad rounded the whole plate out.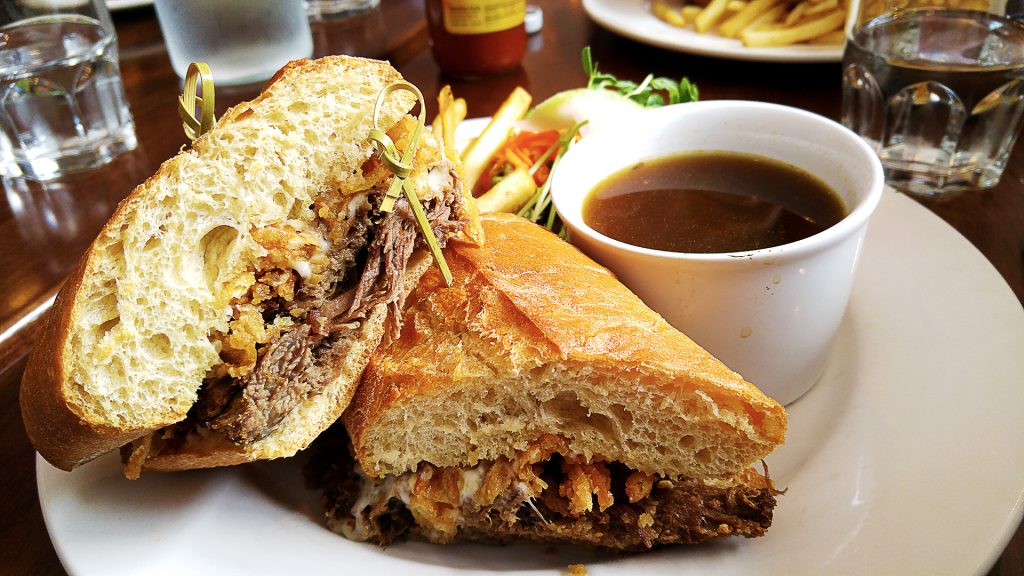 My first bite into the beef dip was delightful, as the flavour profile of the short rib was intense. Normally, cooked beef short ribs can be stringy and dry, but the chefs at Boy With a Knife did a wonderful job amplifying the rich beef flavour with a meltingly tender texture. The bread itself was warm and toasty, yet soft enough to soak up all the beef drippings and the dip. The dip, unfortunately, was a bit underseasoned for my liking but was still rich in flavour.
The horseradish aioli and short ribs were a match made in heaven, as the two ingredients really balanced each other perfectly.
The crispy fried onions also added that extra crunch, making the whole sandwich an indulgent and delicious treat.
The customer service at Boy With a Knife was great! Staff were friendly, informative, and knowledgeable about the menu. If I worked in Richmond, I'd consider eating here once a week to try out the other items. I bet the place would continue to amaze my taste buds! Maybe I'll suggest Boy With a Knife to my manager for our next event. Because what's an event without food, right?!
Restaurant: Boy With A Knife
Featured Dish Name: Short Rib Beef Dip
Dish Type: Burger/Sandwich/Wrap
Available For: Lunch
Dish Price: $13.50
Flavour Profile: Savoury
Served: Hot
Portion Size: Large