The Korean Shaved Ice Of Your Sweet Matcha Dreams
Black Milk Water café lies snug underneath several Korean restaurants, electronic stores, a grocery chain, and a furniture shop. Though an out-of sorts place to have a café, Black Milk Water is always bustling with university students, young moms, and families.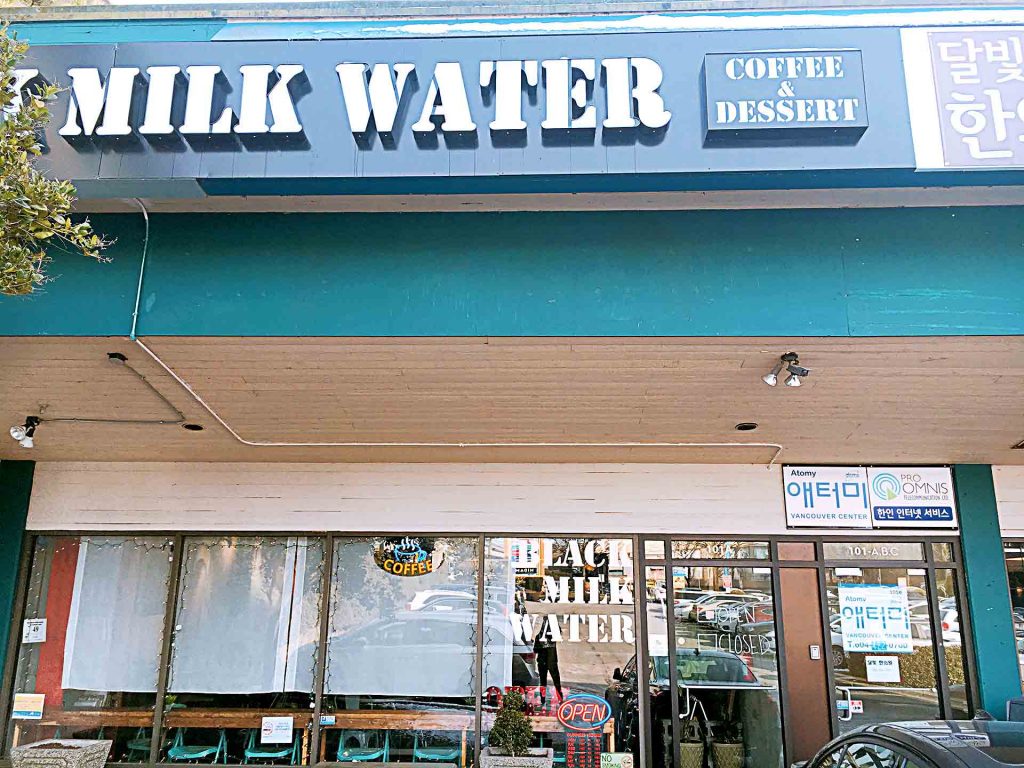 Amongst its spacious artsy decor, it was easy to find a table with my mom as we waited for our matcha shaved ice.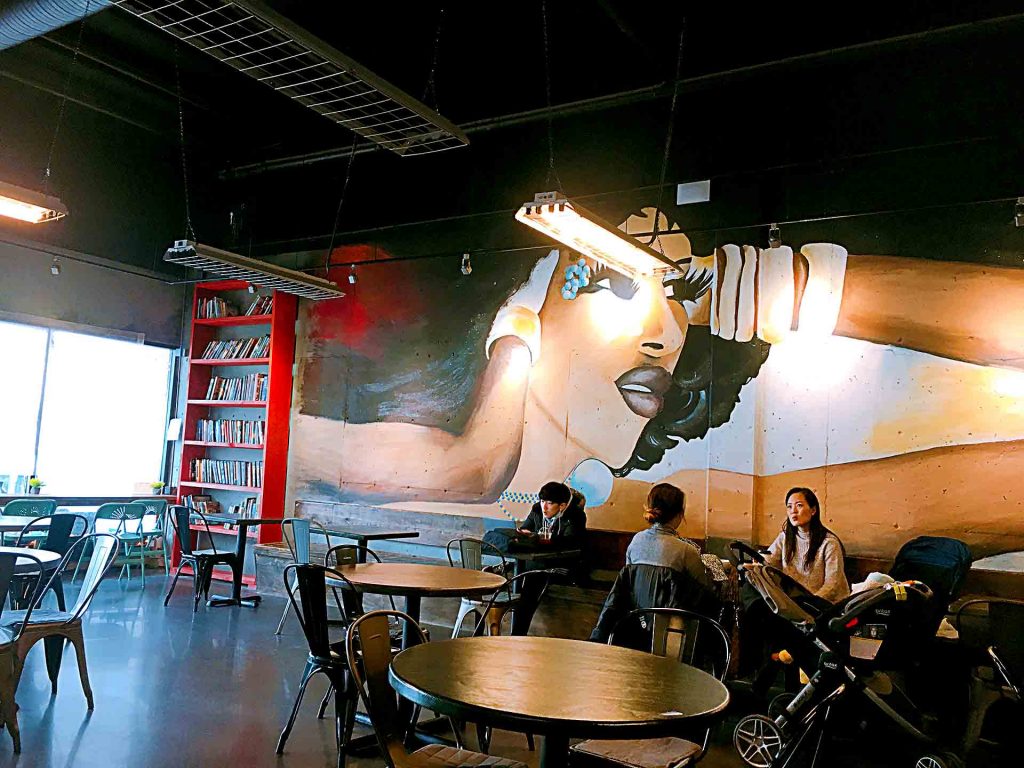 Different from traditional shaved ice, Black Milk Water's version emphasizes the simplicity of the dish. Traditional Korean shaved ice is a medley of grounded ice, beans, fruit toppings, condensed milk, and more. Black Milk Water's shaved ice is, literally, shaved.
Little shredded pieces of iced matcha are piled heavily and high on a long rounded bowl. And when I say piled high, I mean it. There was enough to go around for a group of three or more.
On one side, an upside down cone filled with matcha ice cream held place. On the other, a spoonful of red bean for a pop of colour and savouriness.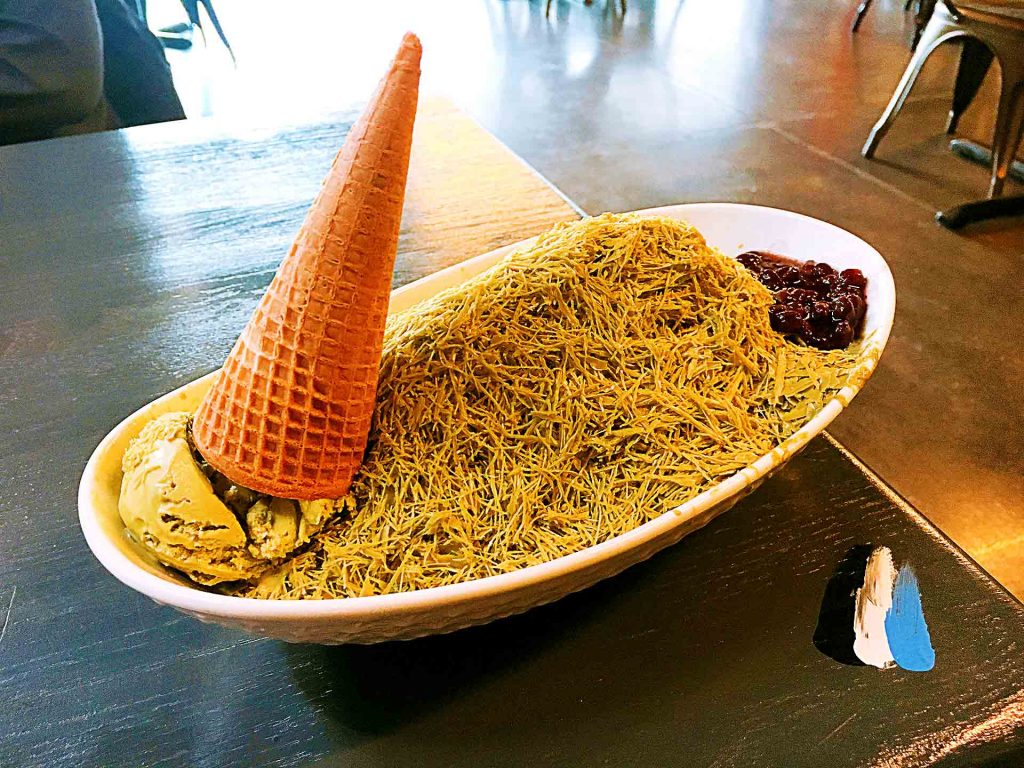 The matcha was refreshingly cold and sweet. I've had different flavours of matcha ranging from sweet to almost bitter. But this dessert was as sweet as they come. Astringent and aromatic, it almost had a vegetal palate with a sweet aftertaste. It felt crumbly on my lips, but melted with sweetness at the touch of my tongue. The ice cream was just as alluring, but creamier. The bitter and sweet taste matched well with the savoury red beans, which gave honour to the traditional Korean dessert.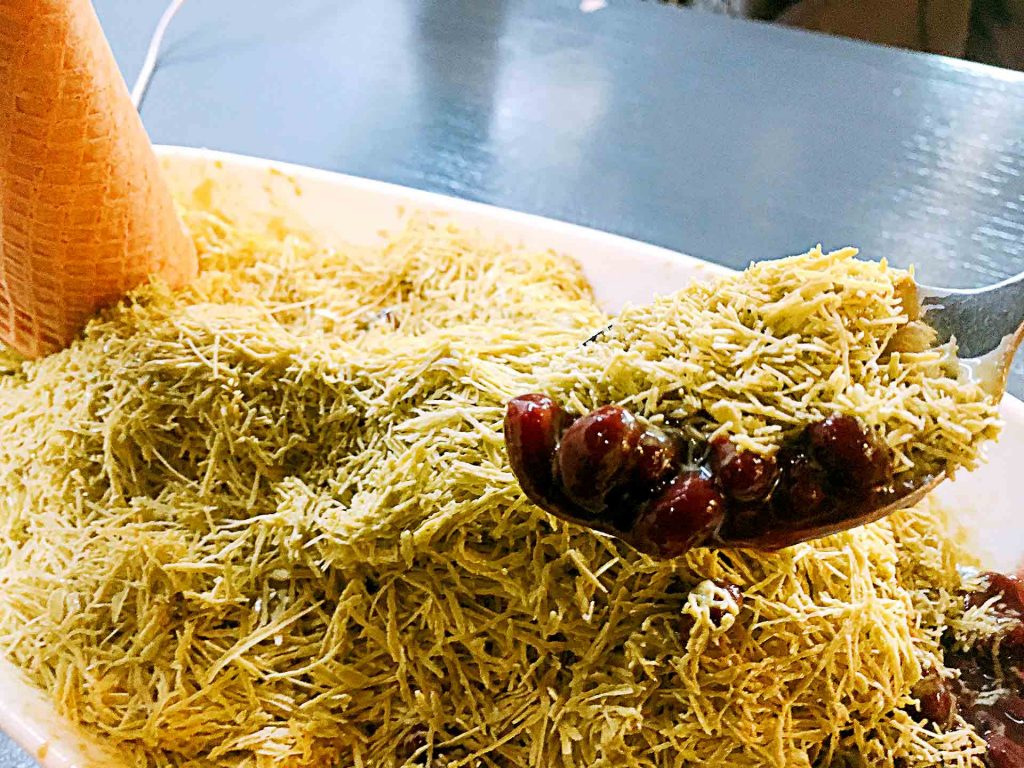 I'm not sure what sort of magic, or mechanism, they used for their shaved ice, but it stayed pretty ice cold for nearly half an hour. What turns me off sometimes from shaved ice is how quickly it melts under all the toppings. But this wasn't a problem with Black Milk Water's matcha shaved ice. The shavings stayed intact until we really were down to the bottom of the bowl.
I regret graduating from Simon Fraser University since it's right at the footsteps of Burnaby Mountain. But matcha shaved ice is a great excuse to come by the mountain too.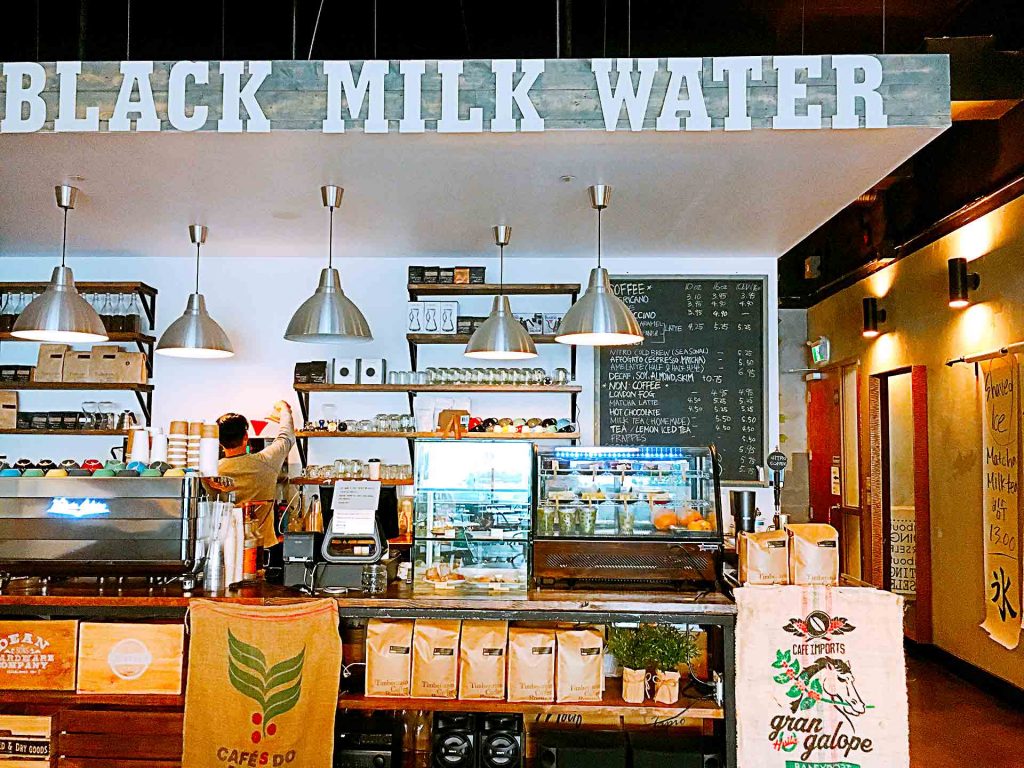 Restaurant: Black Milk Water
Featured Dish Name: Matcha Shaved Ice
Dish Type: Ice Cream/Frozen Treat
Available For: All Day
Dish Price: $13.00
Flavour Profile: Sweet
Served: Cold
Portion Size: Large