Not your Mama's Ham & Cheese Sandwich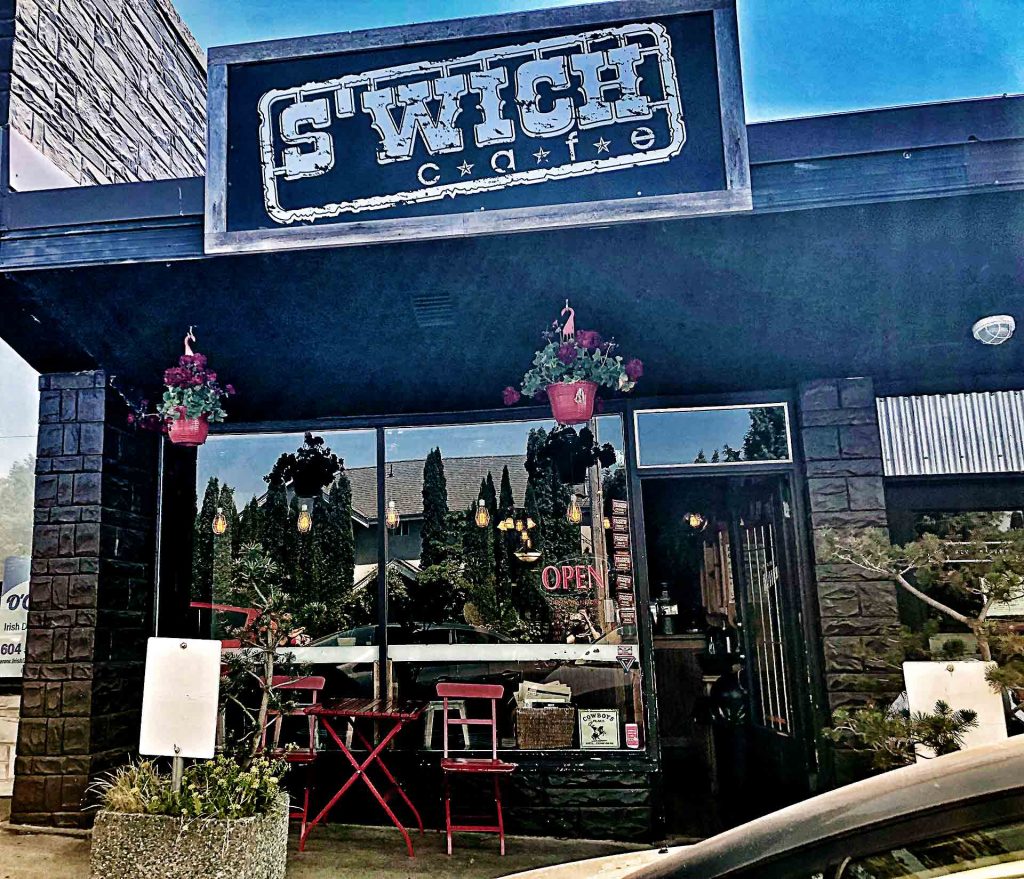 It's not my style to leave the house without even a small breakfast. My order at S'wich Cafe, if earlier, would've been a latte and scone. At 10:30am, however, I was hungry for something more substantial. And when a restaurant is named after a particular food item, I assume it's done right. So, I glanced at the sandwich menu, playfully called "The S'wich Board," and chose the very first one: 3 Cheeses with Honey Ham & Bacon Bourbon Jam Sandwich. I feel that my fuel-deprived brain was hearing "cheese, ham, bacon, and jam," and interpreted that as an appropriate breakfast alternative.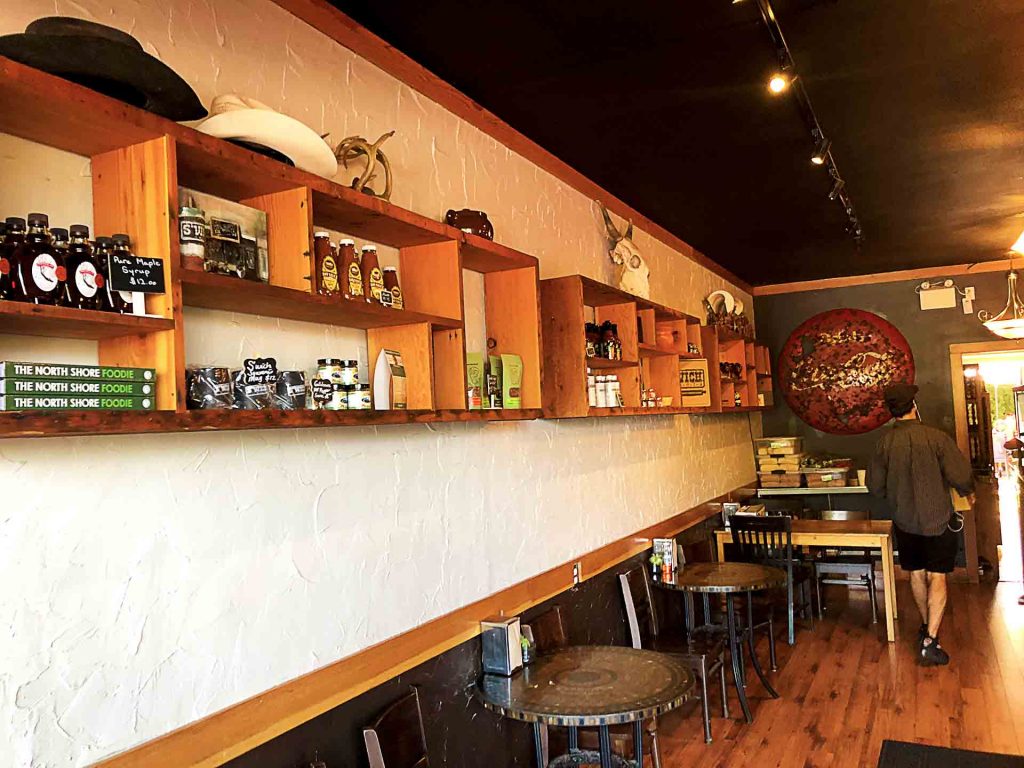 After placing my order and receiving my number, I observed the surroundings of the café. It had a definite southwestern feel with cow skulls and white plaster walls. I meandered to the back to a lovely little garden-like patio, and as I waited, I recalled S'wich's online disclaimer. S'wich puts extra care and attention into their sandwiches which sometimes means longer-than-expected wait times. But, I knew the sandwich would be worth the wait, and our server was friendly, too.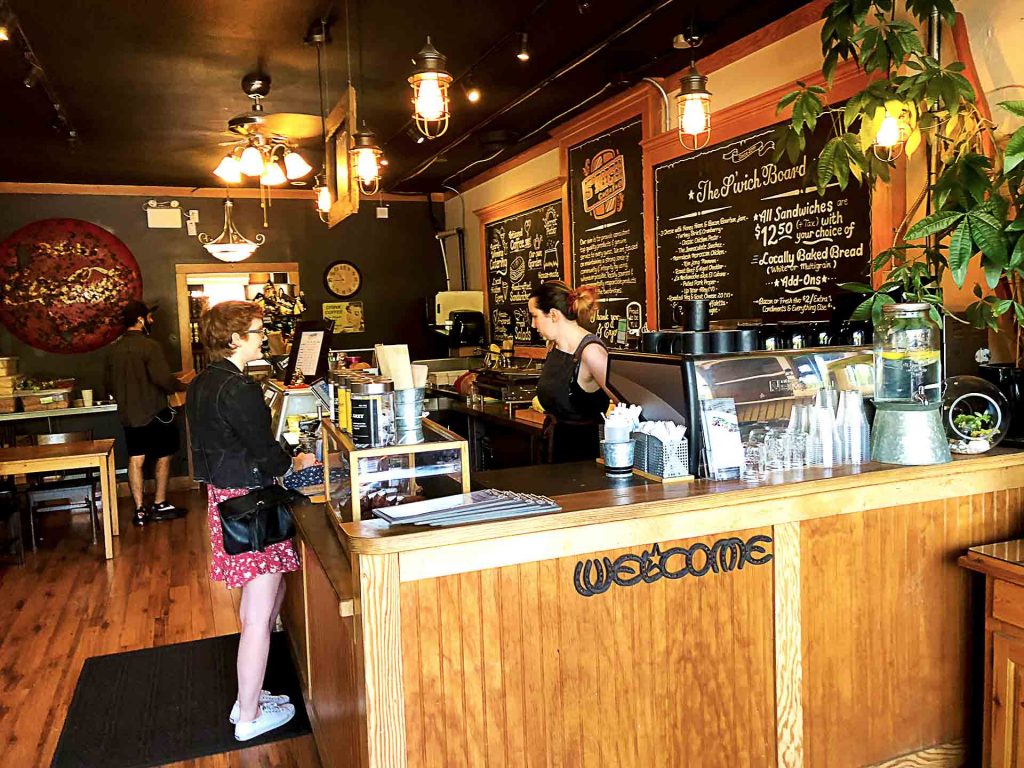 When my ham and cheese sandwich arrived, the white baguette-style bread was glistening, flattened almost like a panini but only to toast it to golden perfection.
In the first bite, I could taste the classic salty and sweet flavours of honey ham, mellowed by the creamy trio of Havarti, Swiss and provolone cheeses.
A touch of mustard brightened the palate with its sharpness. And the buttery bread had a nice crunch that contrasted well with the softness of the ham and cheese.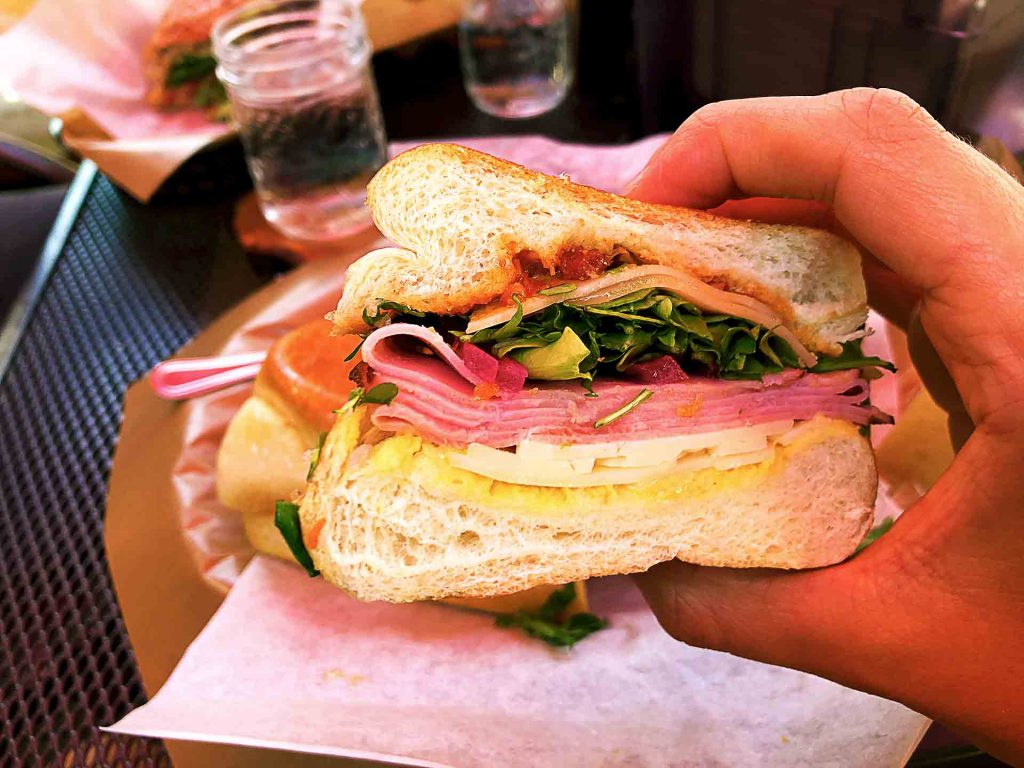 On the second bite, tangy pickled red onions added an acidic note. A hint of garlic and mild heat emerged from the layer of chili spread. Combined with the peppery bite of arugula, this rounded out what ham and cheese sandwich dreams are made of.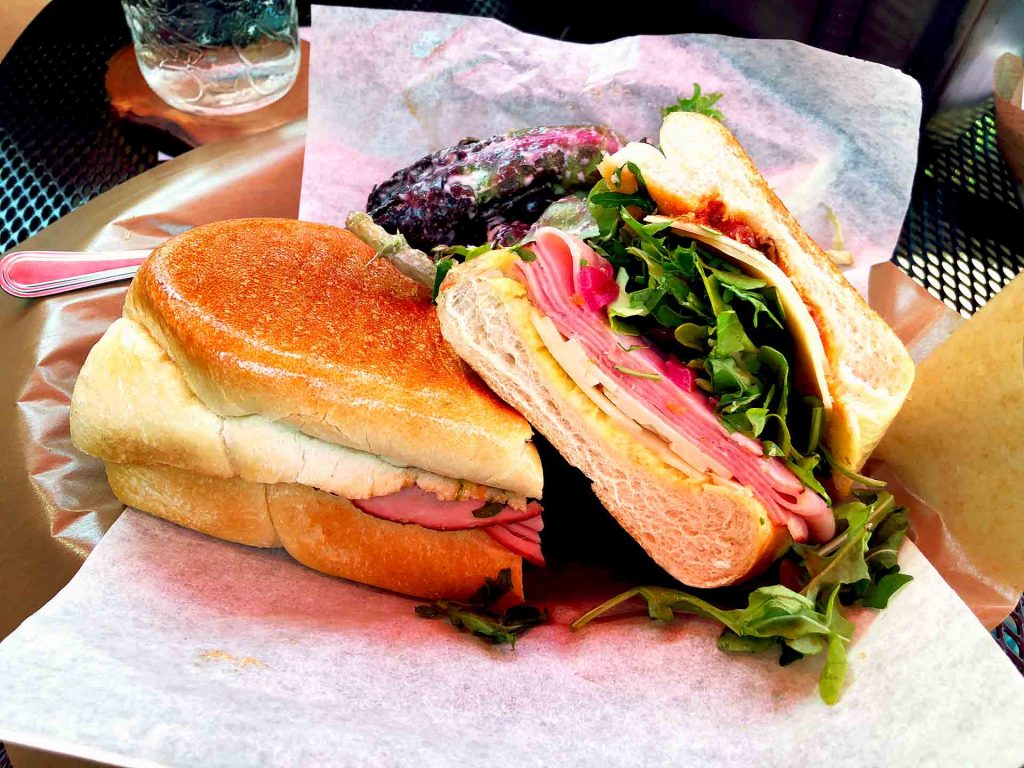 Just when I thought the balancing act of flavour layering was complete, I got a little hint of sweet and smoky from the bacon bourbon jam. Served up with a tasty side salad, this "brunch" couldn't be more satisfying. I highly recommend it to anyone hankering for an old-school lunchbox staple… but on a whole other playing field!
Restaurant: S'wich Cafe
Featured Dish Name: 3 Cheese with Honey Ham & Bacon Bourbon Jam
Dish Type: Burger/Sandwich/Wrap
Available For: All Day
Dish Price: $12.50
Flavour Profile: Savoury
Served: Cold
Portion Size: Large