The Churro Gelato Bowl That Defies Its Restaurant Ratings
Now I know what you're thinking. For a seasoned food blogger, restaurant rating websites could be the ultimatum. Places could lose all popularity and customers through bad reviews or star ratings. However, I went to Hugo's Tacos & Churros by accident. After dropping someone off at the airport, I was meandering through the airport outlets when I walked past the minimalistic shop. Without prejudice, I walked in and ordered their Churro Gelato Bowl, devouring it among the cacti and white wooden benches.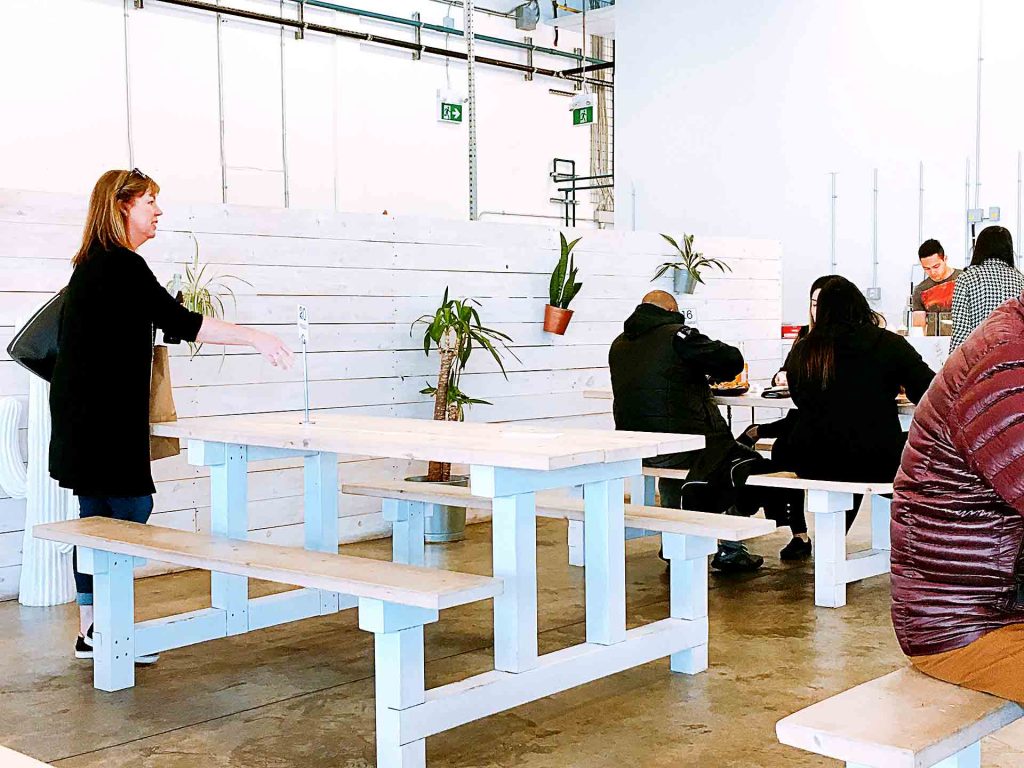 Gracias to ignorance! Let me just say, if I had looked up Hugo's on Yelp or Zomato, I would have turned on the spot and rushed out. Unlike their previous ratings, Hugo's smashed the score in every aspect for their Churro Gelato Bowl.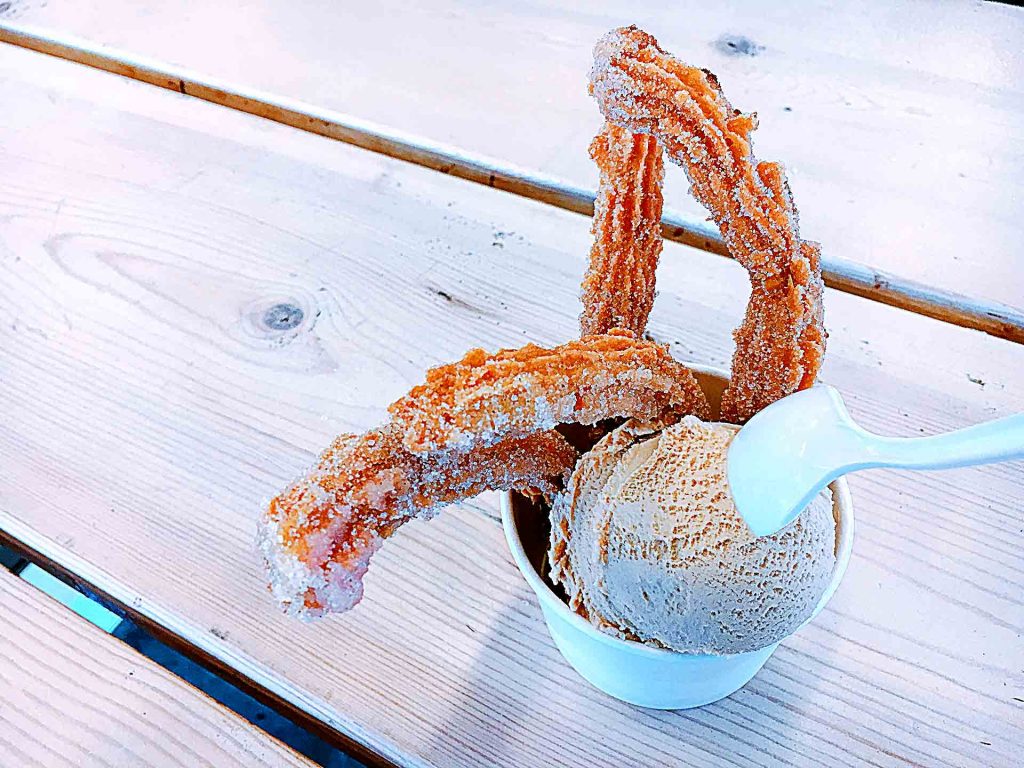 Let's start with the churros. Smothered in cinnamon sugar, they were deliciously sweet and delectable with a fresh crunch to each bite. The sweet smell of sugar and fried dough wafted to my nose.
Though sitting snug with the cold gelato, the churros were able to withstand the moisture of this creamy dessert. They held their crispy form until the end, even when the gelato dissipated into a liquid pool. Though crunchy in texture, the churros still had the yeasty flavour of bread and mouthwateringly stretched when I pulled them apart.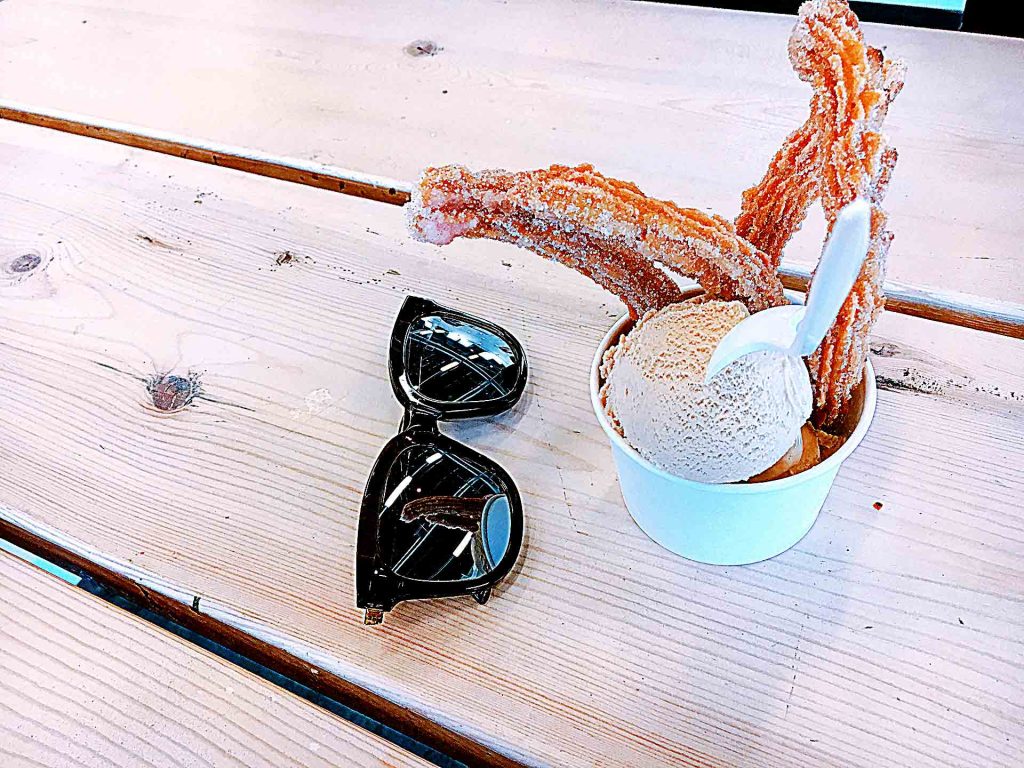 To complement the churros, Hugo's has four gelato flavours to choose from: vanilla, chocolate, strawberry, and salted caramel. My aesthetically focused mind told me to choose strawberry for better pictures, but my stomach was howling for salted caramel. Oh Mylanta – I sure chose a match made in heaven. The salted caramel gelato was to die for. The sensation of sweet and salty was decadent. Moreover, what made this even sweeter was the leftover cinnamon sugar that would lay on the gelato. The sugar, combined with the salted caramel, overwhelmed my taste buds. I found myself dunking my churros into my gelato, like a classier version of fries dipped in a milkshake. (I'm not the only one right?)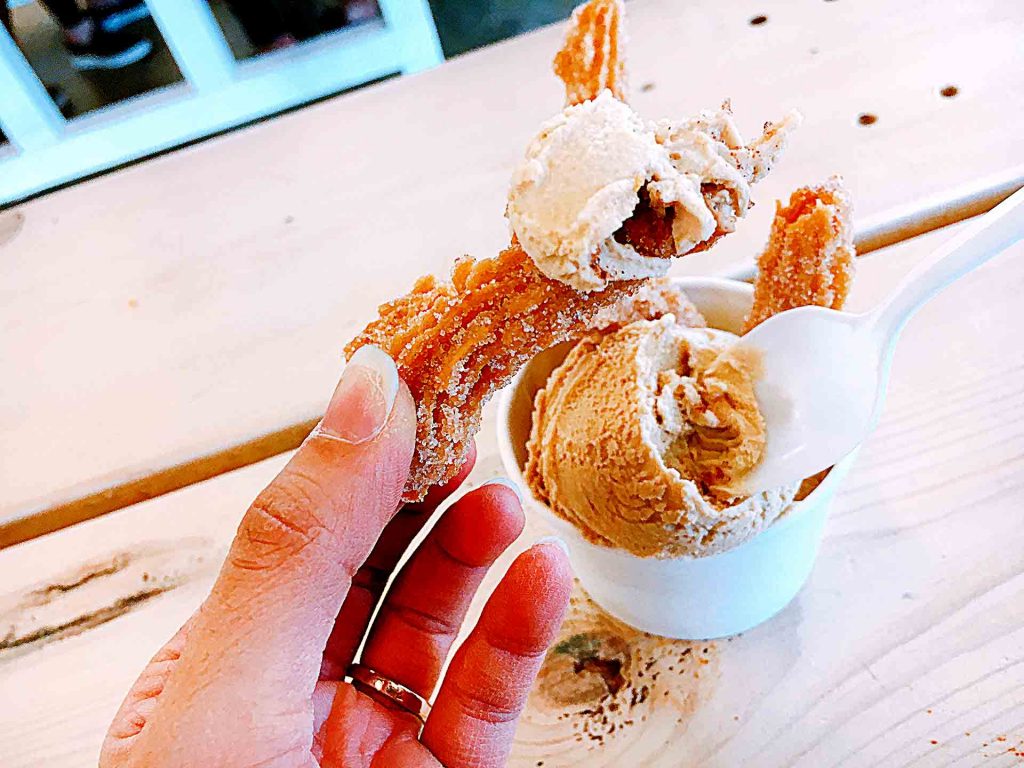 All in all, if I could sum up Hugo's Churro Gelato Bowl in one word, it would be this: delicioso!
Restaurant: Hugo's Tacos & Churros
Featured Dish Name: Churro Gelato Bowl
Dish Type: Ice Cream/Frozen Treat
Available For: All Day
Dish Price: $8.50
Flavour Profile: Sweet
Served: Cold
Portion Size: Large