The Classic Belgian Waffles to Remind You of Your Childhood
Looking for a classic, well-established Vancouver breakfast joint with a unique feel? Then look no further than Sophie's Cosmic Cafe. This retro diner has been serving up homestyle comfort food to Vancouverites since 1988, and shows no signs of slowing down.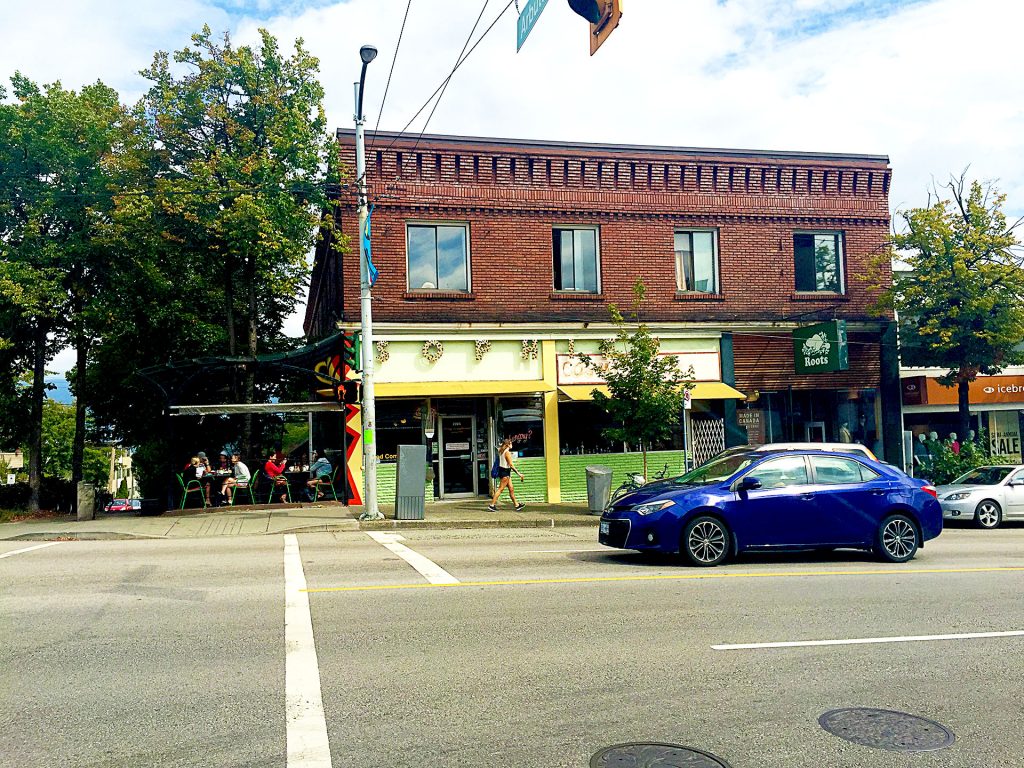 Sophie's Cosmic Cafe enthralled me from the moment I set eyes upon it. Even the exterior is inviting, with a fun leopard-print sign, and a giant knife and fork framing the doorway. Inside, bright leather chairs and booths line the floor space, and an eclectic collection of vintage toys and retro memorabilia decorates the walls. My mood lifted as I entered the diner. A friendly waitress greeted me, who then ushered me to an empty booth.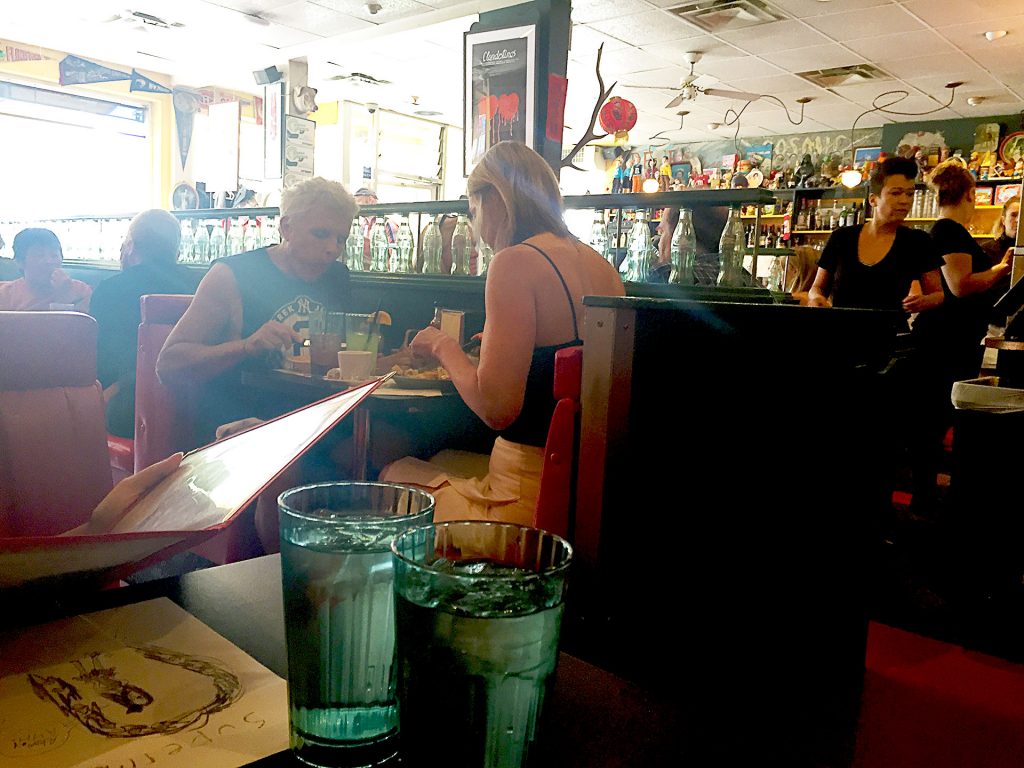 After I sat down, I ordered a strawberry milkshake because Sophie's is known for their phenomenal milkshakes. Plus, fruit is an important part of any breakfast, right?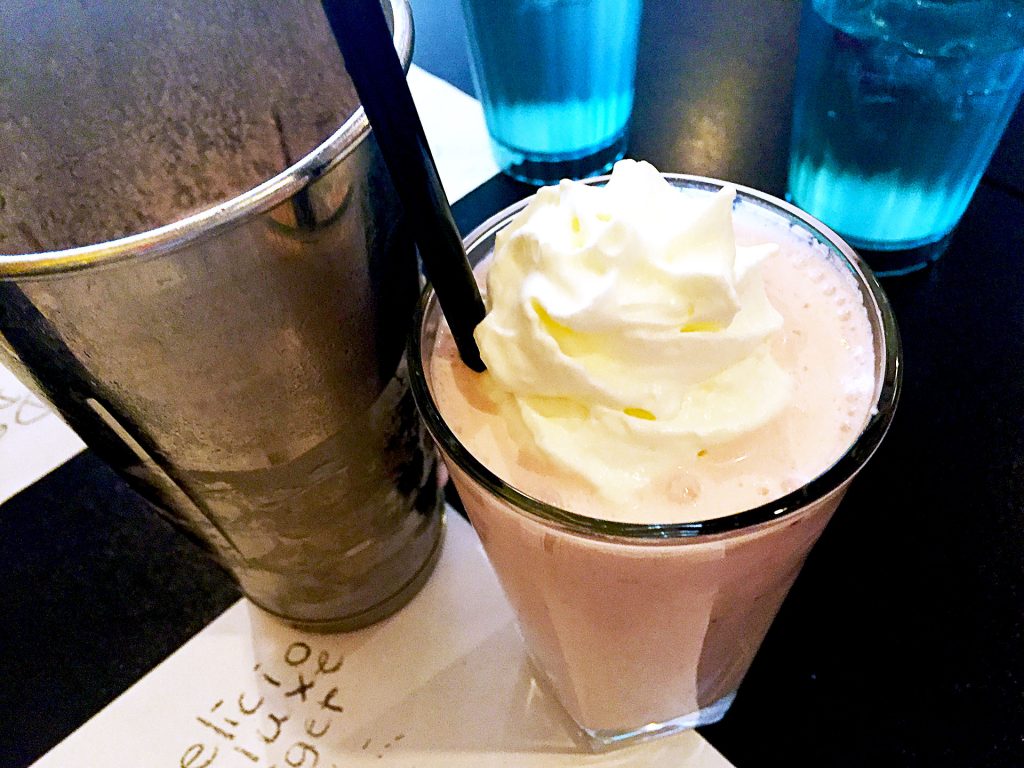 After perusing the menu and enjoying a good part of my creamy milkshake, I decided on the Belgian Waffles with Berries and Whipped Cream.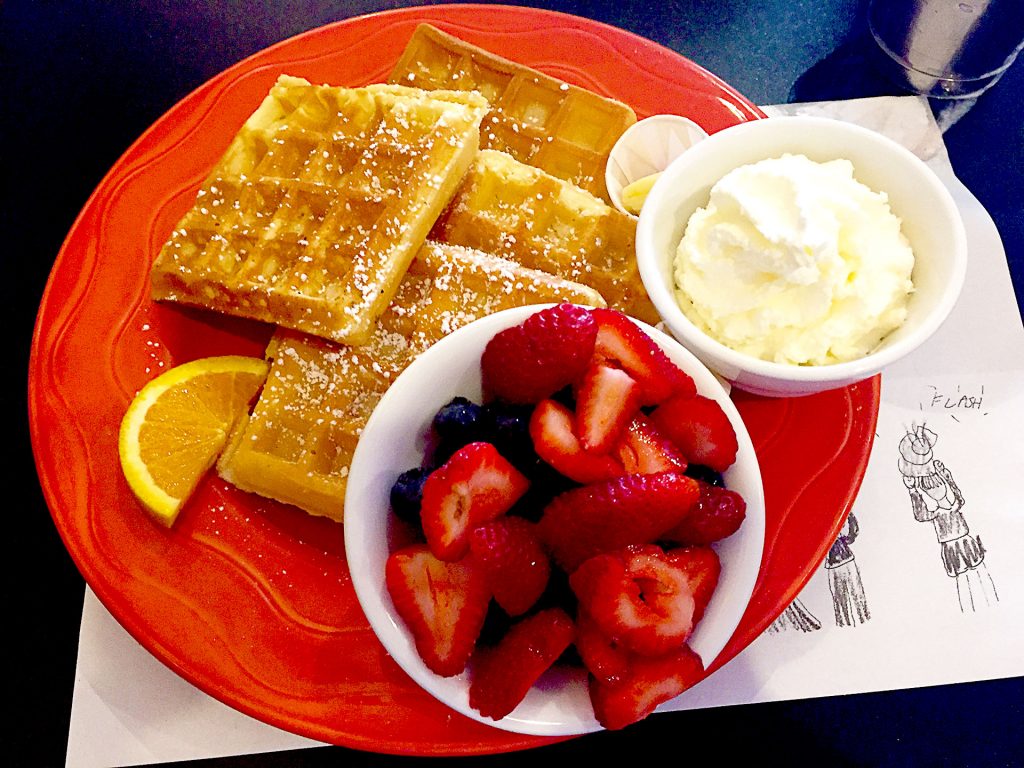 Soon after, I received a giant plate filled to the brim with four monstrous Belgian waffles, a bowl of berries, whipped cream, and two slabs of butter. At first, the amount of food overwhelmed me, but then I remembered how hungry I was. The waffles looked so delicious and inviting. The holes in the waffles were the perfect size to hold the ideal amount of melted butter and syrup, so I readied them for eating. After dressing my breakfast with butter, syrup, whipped cream, and fresh berries, I dug in.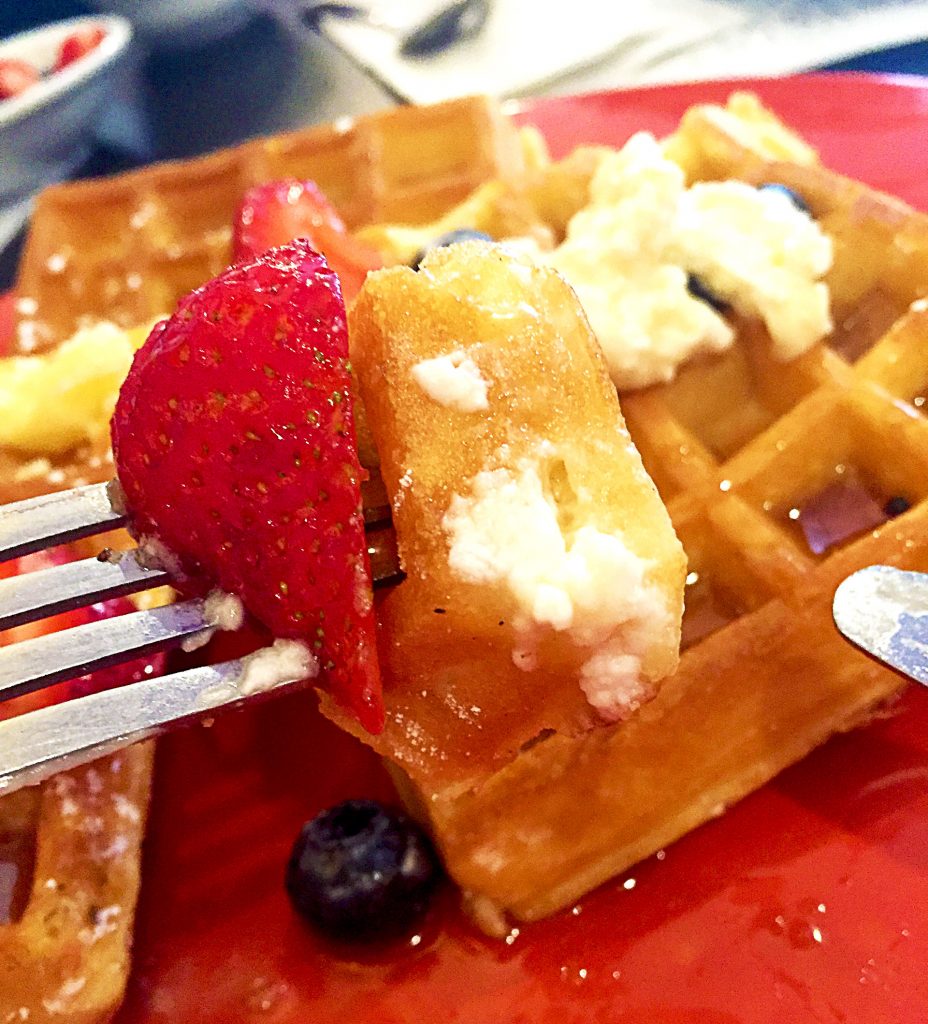 The sugar-dusted Belgian waffles were crisp on the outside, but soft and fluffy on the inside – the perfect combination.
The waffle itself wasn't as sweet as other ones I've enjoyed, but this was complemented nicely by the sweet maple syrup that oozed down the sides of my fork. The berries were fresh, sweet, and ripe, adding the right amount of healthiness to the otherwise sugarcoated dish. And despite my ambitious breakfast-eating dreams, I was unable to finish the whole serving. It's great value for money, and could easily feed two people!
I would definitely recommend Sophie's Cosmic Cafe to anyone looking for a bit of historic Vancouver on their plate. It's a fun, lively place to visit, and the food is phenomenal! Another great thing, they serve breakfast from 8am to 5pm, so you can curb your waffle cravings whenever it strikes!
Restaurant: Sophie's Cosmic Café
Featured Dish Name: Belgian Waffles with Berries and Whipped Cream
Dish Type: Pancake/Waffle/Crepe
Available For: Brunch
Dish Price: $11.99
Flavour Profile: Sweet
Served: Hot
Portion Size: Large